On September 13th, 2016, Brother Jeremy Weber was passed to the degree of Fellowcraft. Brother Weber was obligated a Fellowcraft Mason by Worshipful Dennis Stahr, PM, who was in the East for the degree. Worshipful Stahr also gave the lecture and delivered the charge.

Worshipful William "JR" Knight presented the Middle Chamber lecture.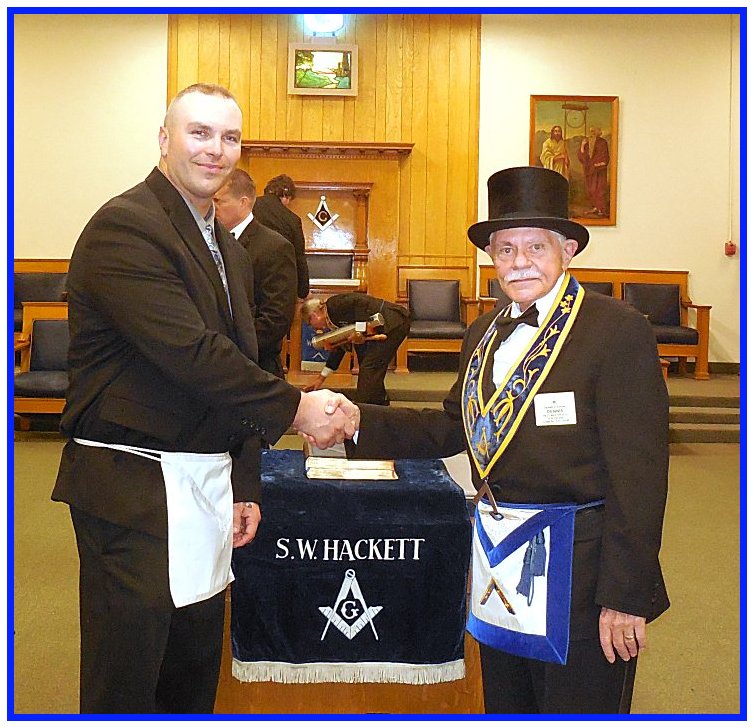 Brother Jeremy Weber is congratulated Worshipful Dennis Stahr, PM.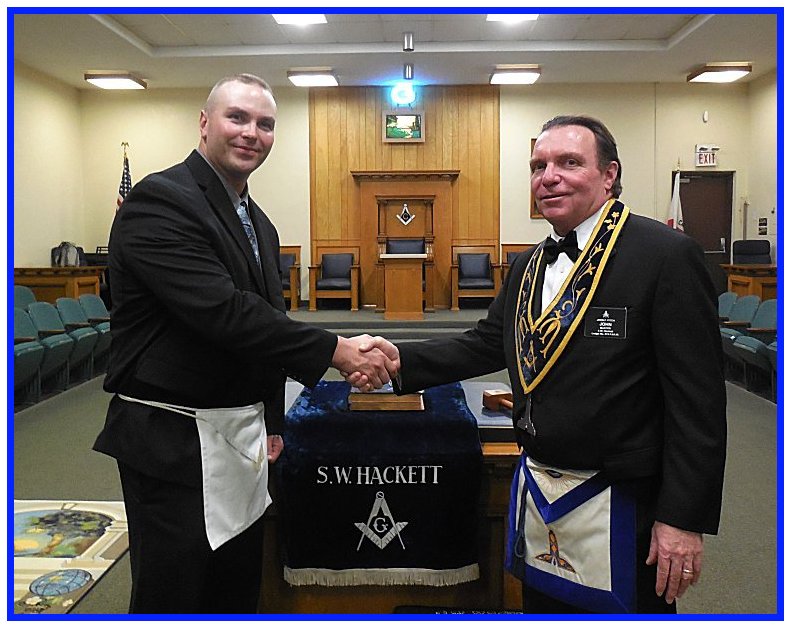 Worshipful John Fitch, Master, who was in the West for the degree also congratulates Brother Weber on is advancement.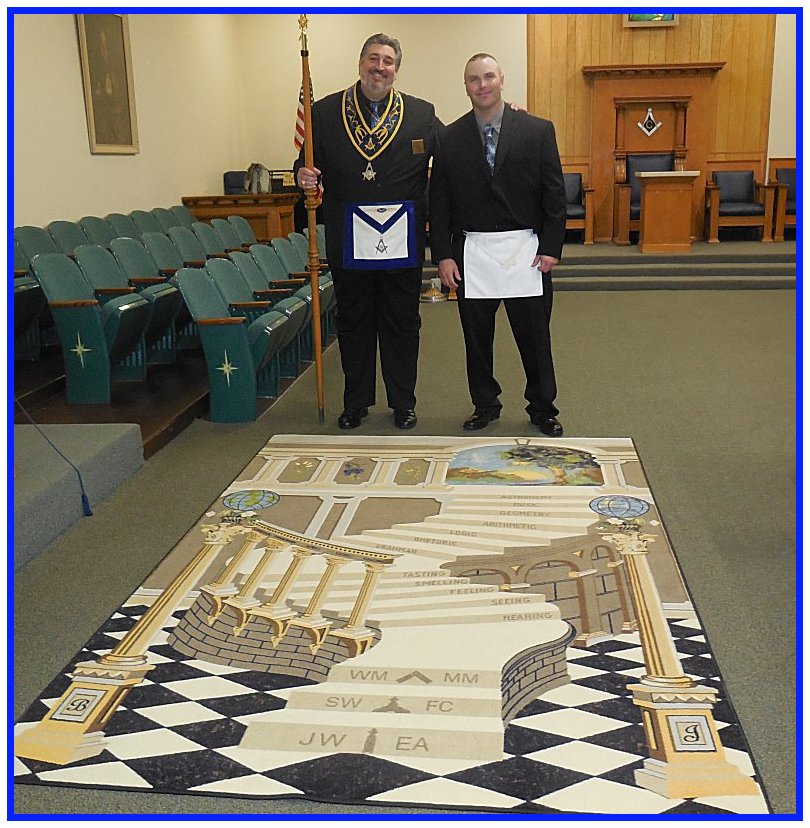 Brother Jeremy with Worshipful "JR" Knight, PM posing with the "winding stairs".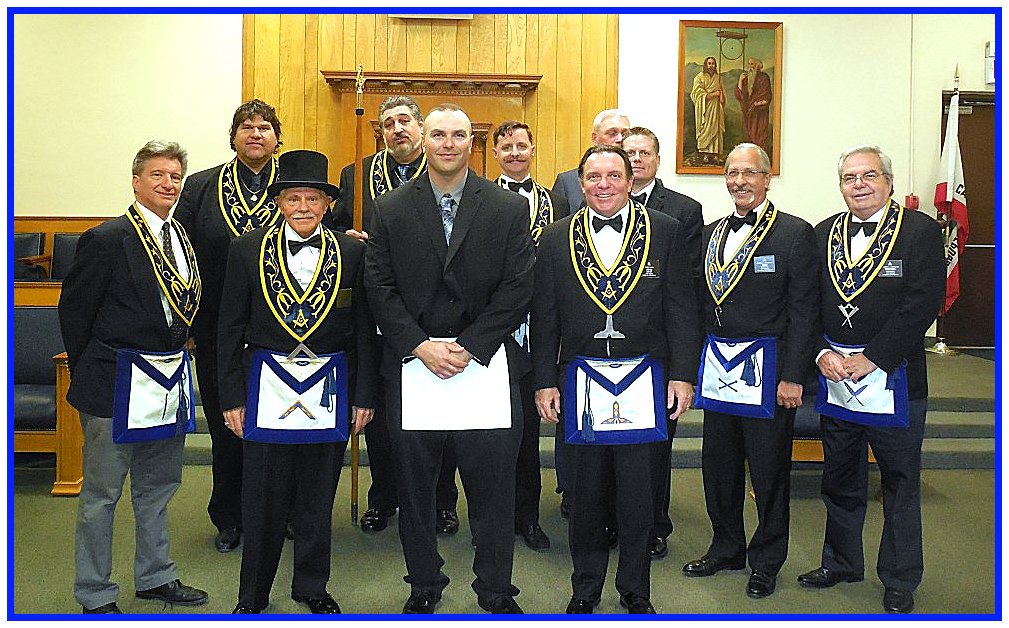 The group pose of all the officer that took part, less one, Worshipful Robert Salini, PM, who was the Chaplain for the degree and who was behind the camera here.
And, on to the refreshments and celebration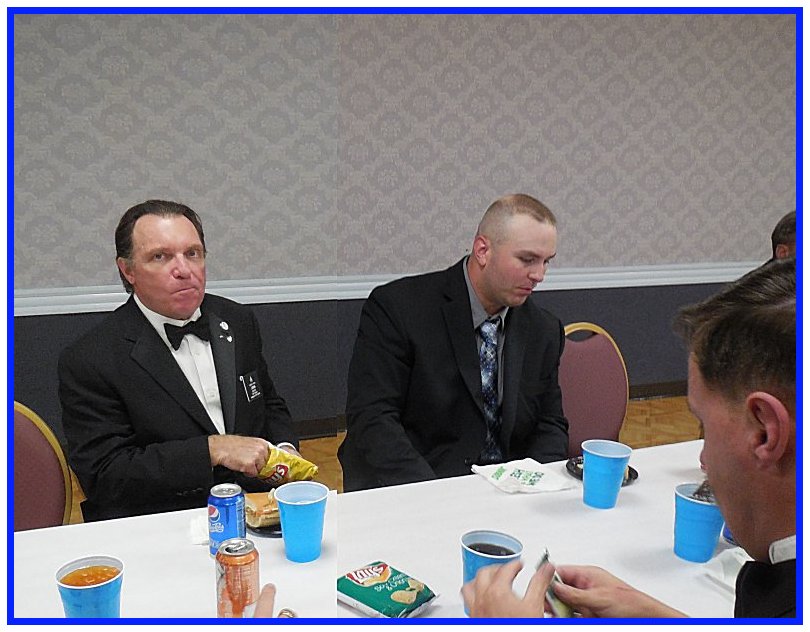 Worshipful Fitch, Master, with SW Hackett's newest Fellowcraft, Brother Jeremy Weber.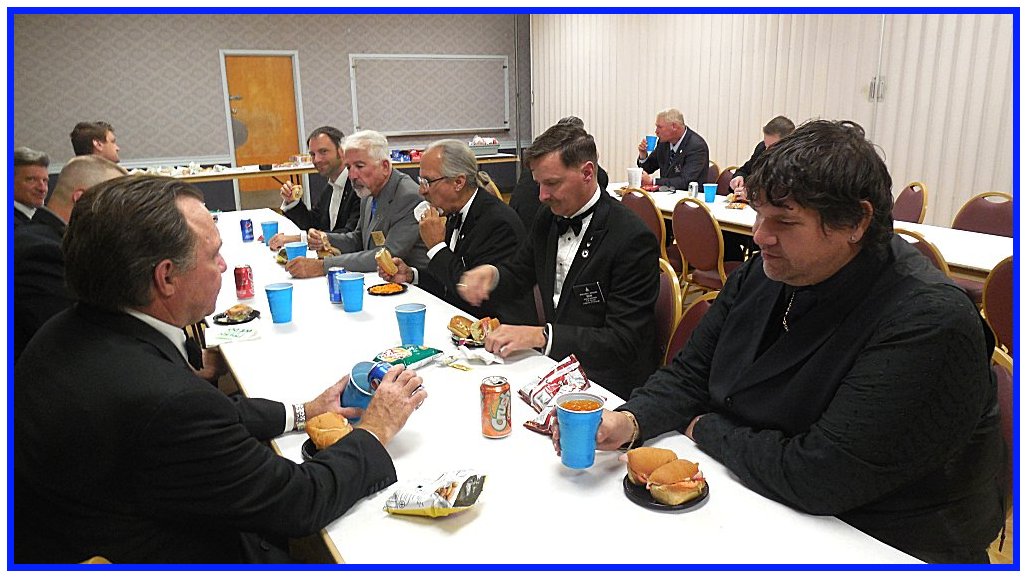 As always, finishing the great snacks before each Brother individually expresses their congratulations.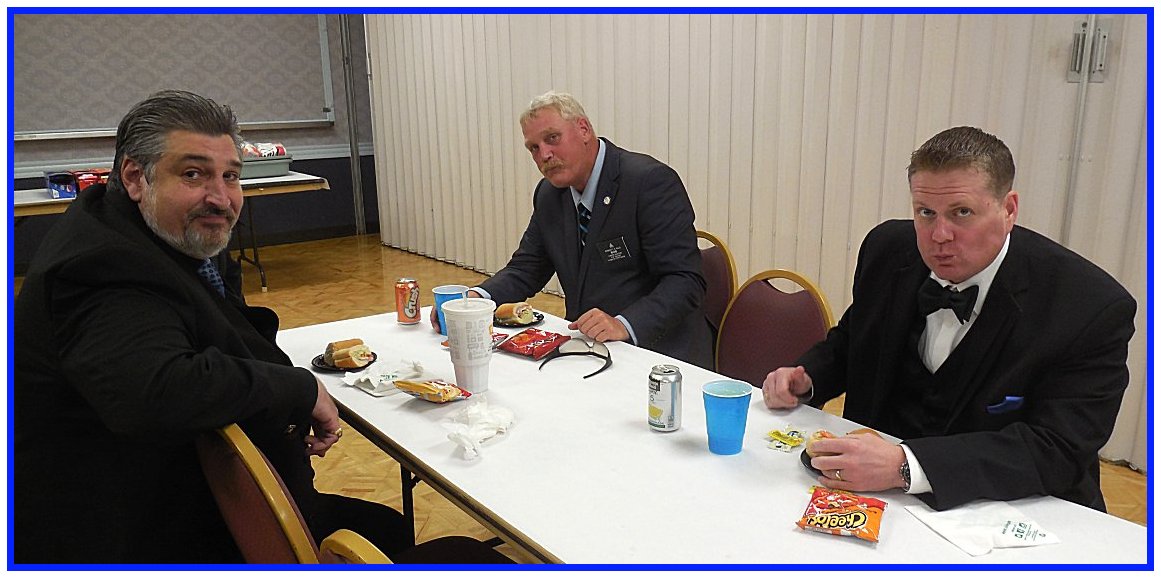 Ah, finally caught another Brother in the middle of taking a bite. Important and fun evening topped with a great snack. Can't beat that!.