On this night, July 29, 2014, Mr. Ian Watson became Brother Ian Watson, Entered Apprentice of Samuel Warren Hackett Lodge. Brother Watson was obligated an Entered Apprentice Mason by Worshipful Michael Allen, PM, who was in the East for this initiation of a dear friend. Wor. Michael certainly set the tone for a beautiful degree. Worshipful Jim Achenbach, PM, also a close friend of the Watson family was the Senior Deacon for the degree and did a great job guiding Brother Watson. Other friends also took part in the degree and made it truly something to remember.
Worshipful David Haslim, PM, delivered a beautiful lecture and then offered a perfect delivery of the charge.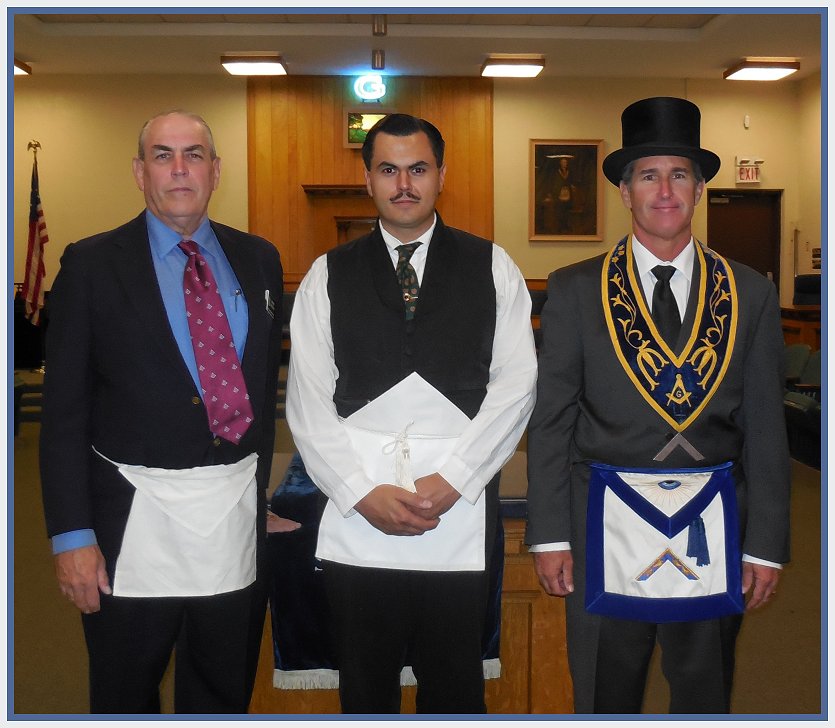 Our new Entered Apprentice, Brother Watson, with his proud father on his right and Worshipful Allen, PM who obligated him on his left.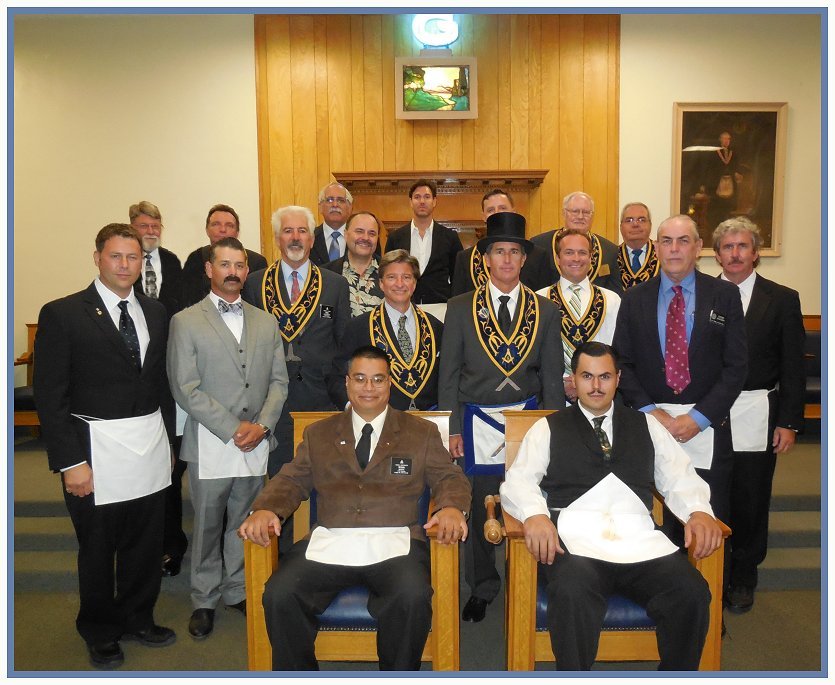 All involved and even more pose for the picture with Worshipful Ryan Bacaoco, Master seated on the left and Brother Ian Watson also seated. We were honored with visits of Brothers from several lodges.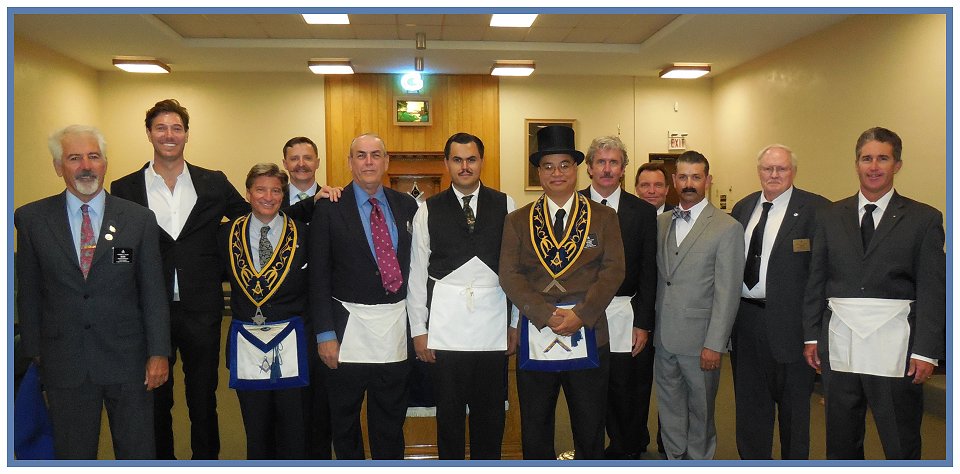 And another gathering at the Altar for another group picture.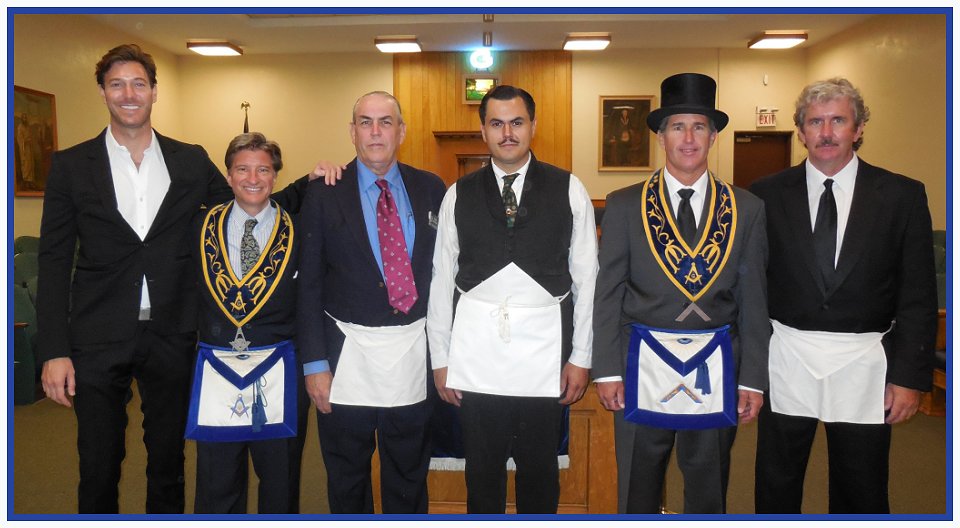 Brother Watson poses with his father and the several Brothers that are long-time friends of the family.
And, a final pose with father, Brother David Watson and his son Ian. Finally a Mason... We all congratulate you and welcome you as a Brother.
And... On to the refreshments and words of wisdom.....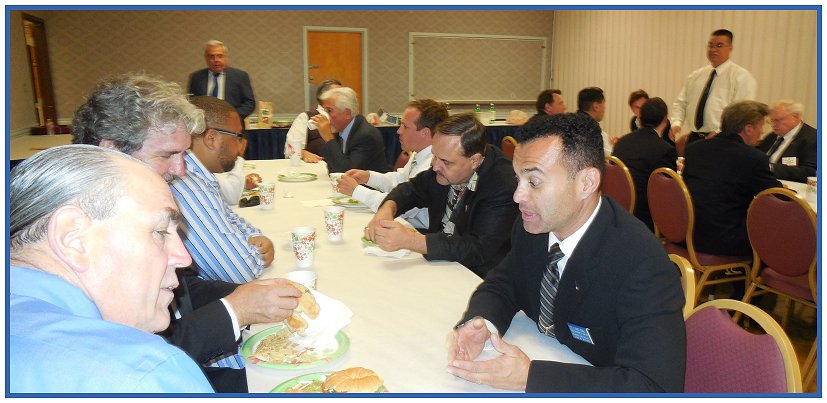 Worshipful Bacaoco, Master, congratulates Brother Ian on his becoming a Mason and beginning his Masonic journey.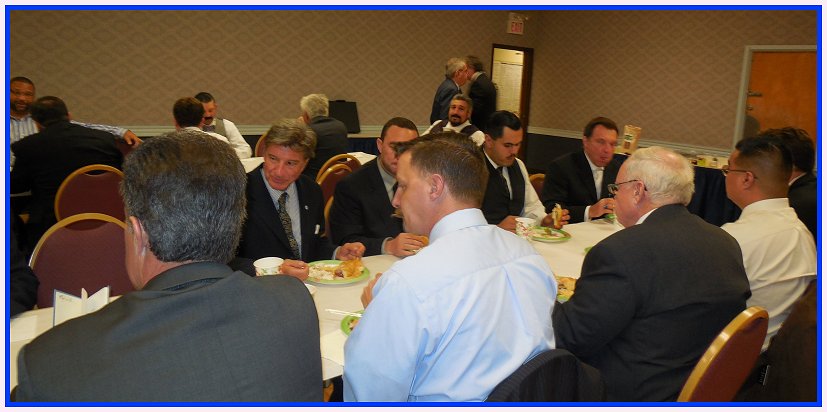 Ahh, words of wisdom and good sandwiches, a combination that cannot be beat!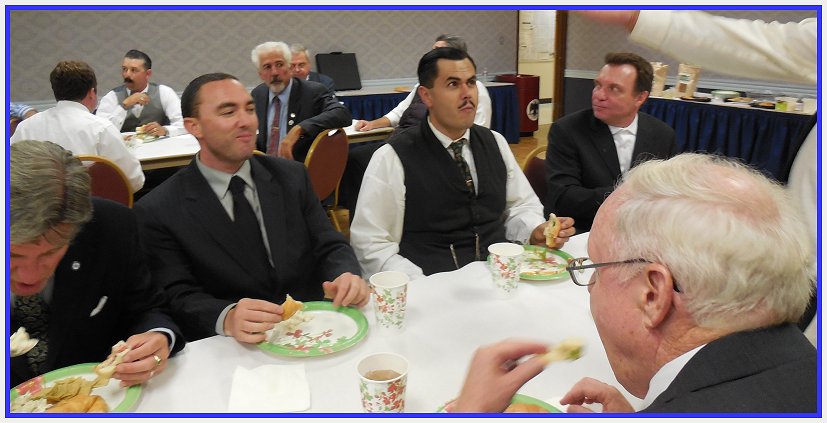 Our new Entered Apprentice listens intently....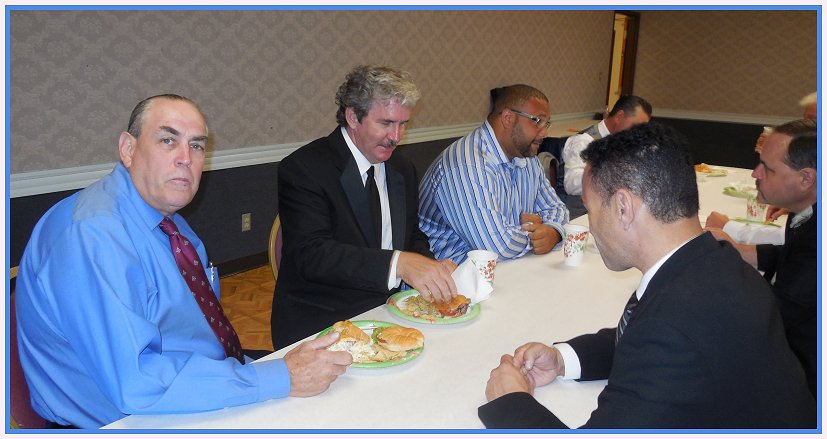 Brother David, dad, looks on as the Brothers offer good advice to son, Brother Ian.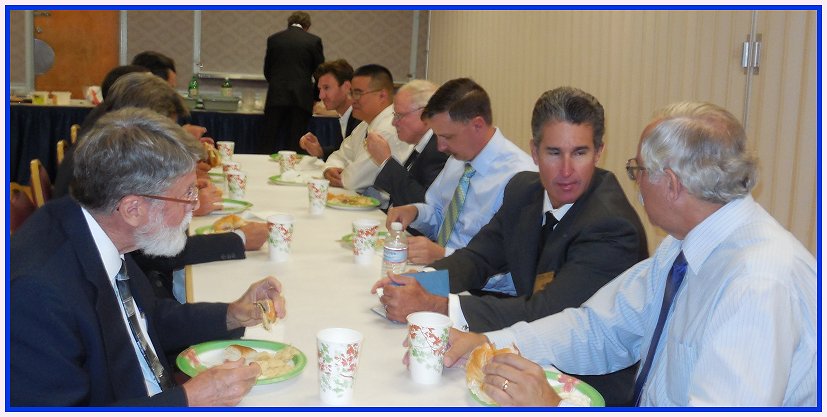 Just enjoying the fellowship and the refreshments.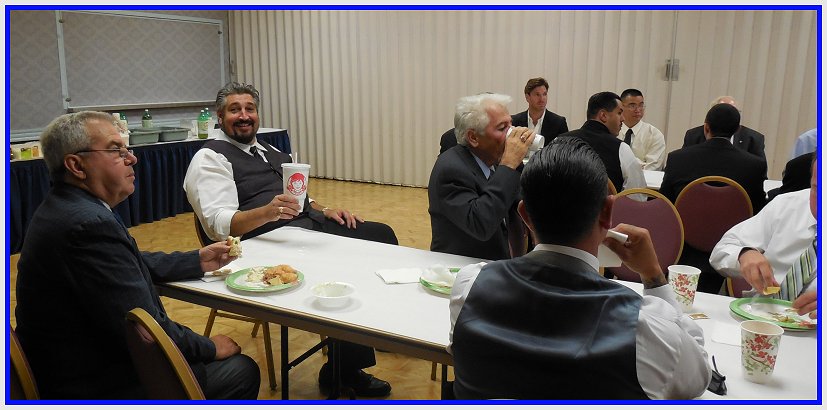 The broad smile on Worshipful "JR" Knight, PM, definitely indicates that this was an important and great fun night.