<![if !vml]>

<![endif]>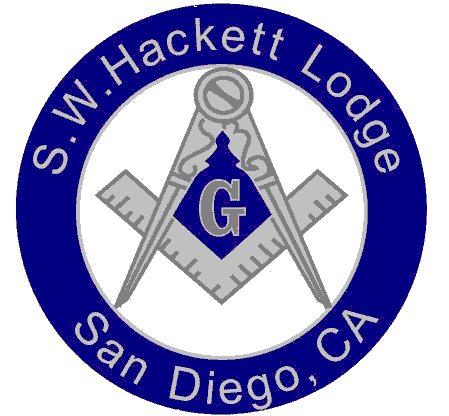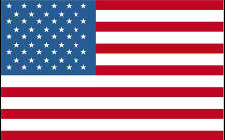 <![if !vml]>

<![endif]>
<![if !vml]><![endif]>
<![if !vml]>

<![endif]>
FROM THE PILLAR OF WISDOM
Brethren & Ladies:
As you are aware, elections are held during the November Stated Meeting to elect the Master, Wardens, Treasurer and Secretary for the Masonic Year beginning January 1, 2010, per the CMC. The results of the election in your Lodge are as follows:
Sr. Warden Steven Laurvick; Jr. Warden Dennis Stahr; Treasurer James Achenbach, PM; Secretary John Gamache,PM. The election of the Master was not conducted due to the illness affecting Sr. Warden Kyle Dau,PM, rendering him unable to attend and therefore accept his nomination and election. As a result a motion was made and carried to ask dispensation by the Master from our District Inspector to elect our 2010 Master at the December Stated Meeting, and to allow the Master Elect to accept his election by letter to the Inspector because the Master Elect will be out of town due to an earlier commitment. I wish to thank our District Inspector David Haslim, PM for his help and guidance in this matter.
The 2009 Masonic Year will soon come to a close for me as Master of our Lodge. Much has taken place and Judy and I both have enjoyed serving in our respective capacities and wish
to thank everyone concerned for making it a great year for us with your superlative support. Much remains for all of us to do yet. That being the need to motivate our younger members to step forward and assume the mantle of leadership in our Lodge. Perhaps it appears a daunting challenge to them in today's work and home environment, but progressing through the line will give them training in planning, interpersonal skills, self discipline, budgeting, public speaking and above all else training in their confidence of leadership abilities within a supportive Lodge environment. All these things are part of Masonry's basic premise of taking good men and helping them become better at home, work and self in their communities.
So it is my belief we need to do a better job communicating the values of progressing the chairs of a Lodge and the education and on the job training obtained there from.
Sincerely and Fraternally,
Clinton R. Black, PM, WM
<![if !vml]>

<![endif]>
FROM THE PILLAR OF STRENGTH
Brethren,
Have you taken the time to read our American Articles of Confederation to provide for the common defense?
The document was developed by Delegates from Congress and then sent to the various States for ratification by their legislatures on November 15, 1778 during our war of independence. Final ratification occurred January 1781 and was formally announced March 1, 1781. Following is the Preamble and my brief description of its articles:
WHEREAS the delegates of the United States of America in Congress assembled, did, on the 15th day of November in the year of our Lord seventeen seventy-seven, and in the second year of the independence of America, agree to certain Articles of Confederation and perpetual union between the States of New Hampshire, Massachusetts Bay, Rhode Island, and Providence Plantation, Connecticut, New York, New Jersey, Pennsylvania, Delaware, Maryland, Virginia, North Carolina, South Carolina and Georgia.
Article I The style of this Confederacy shall be "The United States of America".
Article II Each State retains its sovereignty except rights given to congress.
Article III Is for common defense.
Article IV The right of equal protection of citizens and travel between states and commerce.
Article V How states choose delegates and the number of, freedom of speech of delegates.
Article VI States restricted from treaty making or interference with treaties of commerce, restriction of maintaining ships of war in peace time, state cannot declare war.
Article VII States can appoint by legislature all officers colonel and below.
Article VIII Expense of war levied on all states by proportion of land value in each state from common Treasury of United States of America.
Article IX Congress has final word on war or peace, disputes between states and resolution method of.
Article X Nine states authorized to execute power of congress if congress is in recess.
Article XI Allowed Canada to enter Articles of Confederation , but no other colony unless nine states agreed.
Article XII Full faith and credit of United States to pay bills.
Article XIII States bound to submit to congress assembled, no change made of an Article unless agreement of congress and every legislature of each state.
Forty seven men of congress representing their states signed this document on the ninth day of July 1778 in the third year of the war for Independence.
Sincerely and Fraternally,
Kyle Dau, PM, SW.
<![if !vml]>

<![endif]>
FROM THE PILLAR OF BEAUTY
Brethren and Ladies:
I want to express my gratitude for my election as Senior Warden for 2010 and will do my level best to live up to your faith in my abilities.
Our AGL Wor. James A. Kurupas, has asked we publish the Division IX Strategic Plan for 2010:
VISION STATEMENT
Freemasonry in Division IX is a dynamic and positive force for good moral character and upright conduct in San Diego and Imperial Counties. Our Fraternity has relevance and purpose as demonstrated by the increased interest in Masonic membership. Our individual lodges are involved with our communities to enhance the quality of life for all our citizens. Division IX Freemasons take pride in their lodges and in performing ritual that is well rehearsed and delivered with reverence, meaning and pride. Division IX Freemasons live, act and demonstrate our basic Masonic tenets in their daily lives.
MISSION STATEMENT
The Assistant Grand Lecturer and Inspectors of Division IX recognize that our mission is to represent the Grand Master in its constituent lodges in a manner that is: Dignified, Supportive, Inspiring, Challenging; And in accordance with the Constitution and Edicts of Grand Lodge.
By the creative use of information technology, the centralization of leadership manpower for certain Division-wide events, and frequent contact with our constituent lodges, assist in addressing any issues or concerns that may arise in individual lodges and/or Districts.
Ensure open lines of communication between the Grand Master, Inspectors and constituent lodges within Division IX, and disseminate information from the Grand Master in a timely manner. Ensure ritual conformity and proficiency Division-wide and assure constituent lodge compliance to the administrative rules and regulations of Grand Lodge. Work diligently with concordant bodies to foster a spirit of cooperation, Masonic unity and harmony within Division IX.
GOALS AND OBJECTIVES
Develop a Division-wide website to increase information and communication District and lodge wide. (One Year)
Reestablish a Division-wide Masonic Officers Association. (One Year)
Develop District Strategic Plans. (One Year)
Develop Lodge level strategic plans. (Two Years) (NEW)
Institute an Officers Coach School of Instruction to provide for uniform ritual instruction. (Six Months)
Encourage the implementation and utilization of the "Pass It On" program at the Lodge level. (NEW)
Encourage and promote more activities with the community
Sincerely and Fraternally,
Steven Laurvick, Jr. Warden
<![if !vml]>

<![endif]>
LADIES CORNER
Hi Ladies;
A big thanks to Beverly for November's festive fall decorations and the delicious candies. It was beautiful and tasty. What a combination!
News Flash! We have a special visitor at December's Stated Meeting Dinner. Santa has made his reservation and intends to meet with all of the children. For those who have been good, he has presents and goodies and for those who haven't , there may be a lump of coal coming your way.
Congratulations to the officers being installed this month! It is no small accomplishment and the lodge is looking forward to celebrating your hard work at the Installation on Dec. 12th at noon. A special thanks to Bonnie for her instructions on making boutonnieres. This year they will be handmade.
Both Clint and I had a very exciting and fun year. I want to thank the ladies for all their support. The table decorations were always great and everyone contributed generously with their time and skills to make the numerous gatherings fun experiences for all A big hug to all the children, I had so much fun getting to know them more personally. They are great kids!
Reminder, the hors d'oeuvre party at our home will be held on Dec. 4th. And not the 5th., at 7:00pm. Hope to see you there.
Next year Marty has agreed to accompany Kyle Dau, PM as First Lady. She knows we are all here to help her as she has done for us so many times.
GO MARTY!
Till later,
Judy
<![if !vml]>

<![endif]>

EDITOR'S NOTE
Your items of Masonic Education and general interest are always welcome and earnestly requested. Just be sure to have them to me no later than December 26th. You may contact me by email uglidedc@cox.net or telephone 760-751-3469.
Fraternally, Dick Covert, PM Editor
<![if !vml]>

<![endif]>
DECEMBER STATED MEETING DINNER MENU
Caesar Salad
Baron of Beef
Chicken Parmesan
Potatoes Au Gratin
Green Beans Almandine
Assorted Hot & Cold Beverages
Assorted Rolls
Pineapple Upside Down Cake
<![if !vml]>

<![endif]>
FROM THE SECRETARY'S DESK
PLEASE If you are not on the permanent dinner reservation list, call at least two days prior to a Stated Meeting. We are always delighted to see you at Stated Meeting and dinner, but it can be difficult accommodating everyone who shows up without notice. Cost of dinner is $12.00 each. Brethren on the permanent list should call if they are unable to attend dinner. Please remember also to keep us advised of address and telephone number changes.
Fraternally, John S. Gamache, PM, Secretary
<![if !vml]>

<![endif]>
DECEMBER BIRTHDAYS
7 Jerry Jennings
Ivan Mitchell
8 David Fox
9 R. B. Miller
12 Iain Mack
14 Clinton Black, PM
16 Samuel Marinello
17 Robert Scheeleer, Jr.
Douglas Wilder
24 Luis Gallegos
27 Edward Deitzler, PM
28 William Greenlees
29 James McCullock
<![if !vml]>

<![endif]>
ECHOES FROM THE PAST
68 Years
Francis Minton MM 12/08/41
55 Years
Maurice Lowe MM 12/9/54
47 Years
Arthur Hannum, PM MM 12/11/62
44 Years
John Czarnecki MM 12/02/65
40 Years
William Stanfield MM 12/9/69
36 Years
Frank Kent, PM MM 12/11/73
<![if !vml]>

<![endif]>
CALLED FROM LABOR
Charles Joseph Allen
Born November 1, 1920
Initiated January 10, 1956
Passed February 9, 1956
Raised March 27, 1956
Called From Labor July 10, 2009
No other details available
SOFT AND SAFE TO THEE OUR BROTHER
BE THY RESTING PLACE
<![if !vml]>
<![endif]>