<![if !vml]>

<![endif]>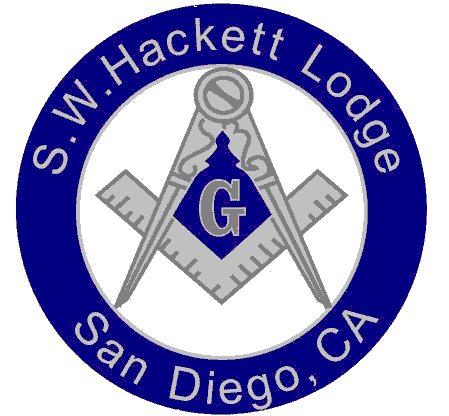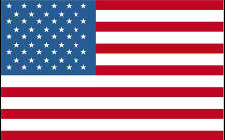 <![if !vml]>

<![endif]>
<![if !vml]><![endif]>
<![if !vml]>

<![endif]>
FROM THE PILLAR OF WISDOM
Brethren & Ladies:
October at this writing is fast approaching with the trip to Grand Lodge but weeks away, Mason of the Year to attend in support of our own Bob Smith, PM on September 26th., followed by the sad duty September 27th, to attend the Memorial Service for Bob Whiting, PM who was our most senior surviving Past Master, and was my Installing Chaplain in 1999. September 28th your Officers will have attended the District School of Instruction combined with the 909th District. Last but not least is a first degree to prepare for September 29th .
August 29th through September 12th, I and Dick Covert, PM and our wives traveled back to our last year's base camp on Bridgeport Reservoir in the High Sierras. The area is rich with Masonic history, with its proximity to Masonic (a now deserted mining camp/town), some few dozen miles from one of the best preserved ruins of the American West, the ghost town of Bodie. The remains of Masonic habitation can still be seen in the crumbling remains of surviving log cabins, the rock and mortar foundation of its stamp mill and the remains of an overhead cable trolley system used to convey gold ore across the valley. The area is spotted with many "glory holes" of what were rich but not extensive deposits. One mine named the Chumung is a very aged wooden structure considered to be located in the upper Masonic area and is still mostly standing. We again were able to drive to the top of what we determined to be Masonic Mountain last year where Dick discovered the geological marker confirming last years belief. One short afternoon trip we took while the girls were otherwise occupied was up a dirt road to the head waters of Green River in search of new fishing spots to try, where we came across Dynamo Pond. A bronze marker related that the remains of the log and earthen dam in 1891 had supplied DC power to Bodie some dozen miles away. The intriguing thing was at that time the power line to Bodie was run in the straightest line possible because they weren't sure electricity could turn corners. The Coverts, especially Bobbie, caught most of the fish, with the exception of my one fish success at Dynamo Pond. A fun trip, highly recommended to those unaffected by 6500 to 10,000 ft. elevations.
Sincerely and Fraternally,
Clinton R. Black, PM, WM
<![if !vml]>

<![endif]>
FROM THE PILLAR OF STRENGTH
Brethren,
Freemasonry as an association has made liberty a cornerstone of its foundation. It is an object, a method and the bond of union which unites its members. It is not a church, a school or philosophy. It does not accept any system as being definite or of its own invention. It asks its members to examine all doctrines at their own choice and each member is at liberty to regulate his own conduct by it while obeying the laws of the community and supporting its successes for the benefit of all. Its landmarks have been derived from Greece where it learned to be true and know ones self; from Confucius, to be clever and educate ones self; from Rome, to be strong and fortify ones self; from Islam, to be submissive and bend ones self; from Buddha, to be disillusioned and suppress ones self; from Judaism, to be holy and study the sacred law; from Christianity, to do unto others as one would have others to do unto himself. It has gathered together the lessons of the Ten Commandments and the Sermon on the Mount. It has drawn from the ancient cultures of the Phoenicians and Egyptians. It has drawn from the architecture of the Middle Ages. It is a psychological mother feeding its members on the very best morality it can find, feeding, as St. Paul would say "on spiritual milk". Condensed from Pierre Tempels (Belgian author) and J. A. Klein (speaking before a research lodge in 1954).
Sincerely and Fraternally,
Kyle Dau, PM, SW.
<![if !vml]>

<![endif]>
FROM THE PILLAR OF BEAUTY
Brethren,

News & Notes:

Condolences to the Dau and Whiting families on the loss of Wor. Bob Whiting, PM. He was our oldest Past Master and a really nice guy and his passing is our loss and the Great Architect's gain.
Ed Harris, PM has asked all Brethren to take a look at their membership and see if any veterans in the lodge might be able to take advantage of a federal program called "Aid and Attendance". In a nutshell it funds care for eligible veterans, their spouses, widows or widowers. These funds may be used to pay the following:
1) Nursing home long term care.
2) Assisted living or adult care services, such as board and care.
3) In some cases it may include paying family members (except spouses) to provide care at home.
4) Professional home care providers to come into the home.
5) Up to $1200 to renovate the home to help with disability such as ramps and grab bars.
For complete qualification requirements and details Wor. Harris has published a downloadable document at:
http://sandiegofreemason.com/wp-content/uploads/2009/08/members-guide-to-masonry.pdf.
Congratulations to S. W. Hackett #574 Mason of the Year Wor. Bob Smith, PM. Our new Officer's Coach and his lady were treated to. a "great dinner-followed by dancing at the Scottish Rite Center. It is quite annual event attended by the Grand Master and close to 500 attendees each year.
A concise guide to help the Brethren better explain what California Masonry is about the Grand Lodge has issued a downloadable document you may wish to peruse:
http://sandiegofreemason.com/wp-content/uploads/2009/08/members-guide-to-masonry.pdf.
Other than that not much to add. We are off to Grand Lodge Communication the first week of October and will report on it next month.
Sincerely and Fraternally,
Steven Laurvick, Jr. Warden
<![if !vml]>

<![endif]>
LADIES CORNER
Hi Ladies;
Clint and I couldn't be at the September Stated Meeting so I hope all the parents got their children's pictures and art work. I will save them if you were not able to pick them up at the dinner. We spent a wonderful two week camping trip with the Coverts at Bridgeport, CA. We fished, took day trips and of course ate more than we should have. It is truly beautiful country around Bridgeport with several breathtaking views. We are very sorry to hear of the passing of Bob Whiting, PM. Our hearts go out to the Whiting and Dau families for their loss. During my brief acquaintance, he came across as being a very warm and loving husband and father. I know he will be greatly missed by his family and Lodge.

September was a very busy month and October promises more of the same. Congratulations to Bob Smith, PM for being awarded Mason of the Year from Hackett Lodge at he dinner and ceremonies on September 26th. The annual Grand Lodge Communications trip to San Francisco starts the beginning of October. Ladies get your shopping shoes on! Our Halloween themed Stated Dinner should be fun for the children (games, goodies and prizes).

To round off the Holiday Season, Clint and I will host a hors d'oeuvre party in December. Beer and Wine provided and a prize for the tastiest and unique hors d'oeuvres. Ladies please bring your recipes to share. Details to come
Till later,
Judy
<![if !vml]>

<![endif]>
WIDOWS' LUNCHEON
Brigantine Restaurant, 9350 Fuerte Drive, La Mesa, October 25,2009 12:3Opm, Helix Room. This is a private room. Reservations through our Secretary John Gamache, PM at 619-295-4420 are required prior to October 21,2009. Highest item on the menu is $28 plus 20% gratuity and tax. Please plan on attending to demonstrate our love and support for our widows and to assure we meet our minimum guarantee.
<![if !vml]>

<![endif]>
DID YOU KNOW?
Miners Lodge #273, Galena, IL., consisting of only 50 members, supplied 5 generals to the Federal Army during the Civil War. Among them were John A. Rawlings, later became Secretary of War; Ely S. Parker of the Seneca Nation who wrote the terms of surrender signed at Appomattox; and W. M. R. Rowley (all of General Grant's staff); John Carson Smith, who later became Grand Master of Illinois.
DID YOU ALSO KNOW?
The three flags of Texas each were designed by a Freemason. The first was by Lorenzo DeZavala of Independence Lodge #3, Mexico in May 1836. The second flag was designed by David B. Burnet of Holland Lodge #1 and adopted in December 1836. The present flag was designed by Charles B. Stewart of Montgomery Lodge #28 and was approved in 1839.
Franco's Spanish Government sentenced a Brother to 16 years in prison on a charge of rebellion for writing a pamphlet on Masonry. Five others received 12 years each on similar charges.

<![if !vml]>

<![endif]>
EDITOR'S NOTE
Your items of Masonic Education and general interest are always welcome and earnestly requested. Just be sure to have them to me no later than October 22. You may contact me by email uglidedc@cox.net or telephone 760-751-3469.
Fraternally, Dick Covert, PM Editor
<![if !vml]>

<![endif]>
TREASURERS OFFICE
Our present Treasurer, Dick Covert, PM has announced that he will not stand for re-election for the 2010 Masonic Year. (Someone said they heard him say.... If nominated, I will not run; and if elected, I will not serve). Brethren interested in serving as Treasurer in the future should make their interest known to the Master and Wardens.
<![if !vml]>

<![endif]>
OCTOBER STATED MEETING DINNER MENU
Spinach Salad
Sirloin Bourguignon
Chicken ala King
Steamed white rice
Oriental stir fry
Assorted Hot & Cold Beverages
Assorted Rolls
Pumpkin pie
<![if !vml]>

<![endif]>
FROM THE SECRETARY'S DESK
PLEASE If you are not on the permanent dinner reservation list, call at least two days prior to a Stated Meeting. We are always delighted to see you at Stated Meeting and dinner, but it can be difficult accommodating everyone who shows up without notice. Cost of dinner is $12.00 each. Brethren on the permanent list should call if they are unable to attend dinner. Please remember also to keep us advised of address and telephone number changes.
Fraternally, John S. Gamache, PM, Secretary
---
CALLED FROM LABOR
Robert E. Whiting, PM, HA
S.W. Hackett Master, 1954
Initiated: March 12, 1946
Passed: May 9, 1946
Raised: May 28, 1946
CALLED FROM LABOR
September 3, 2009
Soft and safe to thee our brother
be thy resting place
---
OCTOBER BIRTHDAYS
1
John Farrell, PM
Arthur Hannum, PM
2
James Sprague

4
Virgil Ogle, Jr.
5
David Garcia
6
Christopher Littell
8
Dennis Mac Dade

9
Frank Danner
20
Theodore Ketterer, PM
12
Eric Straub

15
James Stanfield
18
David Brant
Elbert Eilliams
23
Robert Hutchinson
26
Harold Gasner, PM

29
Bryan Mang
---
ECHOES FROM THE PAST
62 Years
Norman Hale, PM, MM October 10, 1947
55 Years
George Sorenson MM October 20, 1954
47 Years
Jack Miller MM October 22, 1962
41 Years
Kenneth Hilburn MM October 22, 1968
38 Years
Otto Drum MM October 21, 1971
35 Years
David Haslim, PM MM October 29, 1974
<![if !vml]>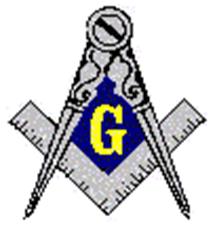 <![endif]>