<![if !vml]>

<![endif]>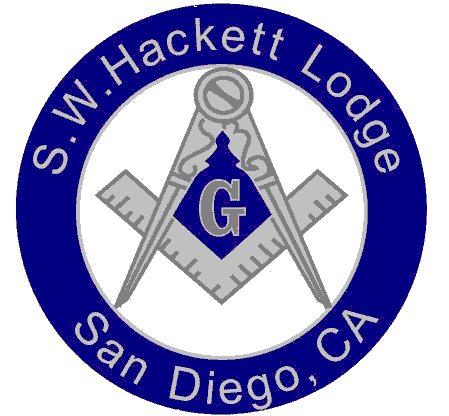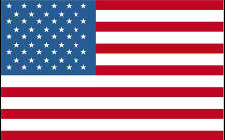 <![if !vml]>

<![endif]>
<![if !vml]><![endif]>
---

FROM THE PILLAR OF WISDOM
Brethren & Ladies:
The July 16th spelling bee at Sequoia Elementary School for grades 4 – 6, sponsored by your lodge, was attended by Bob Smith, PM and Bonnie, John Gamache, PM and Susie, Steve Laurvick, JW, Jim Achenbach, PM and daughter, myself and Judy. Our chairman for Public Schools Jim Achenbach, PM addressed the assemblage on behalf of our lodge and John Gamache, PM, Secretary was kept busy writing checks for the winners, perhaps having the most fun with some delighted youngsters.
We conferred the EA degree on Bro. Robert L. Salini July 21st., with Bro. Dennis Stahr our Senior Deacon opening and obligating in the First Degree for his first time in a very excellent manner.
Speaking of excellence I would ask those of you with computer access to take a look at our web site www.calodges.org/no574/), maintained by Bro. Stahr. It has been expanded with pictures, trivia, updates with current Trestleboards and links to various San Diego area Masonic events and web sites, etc. Bro. Stahr is doing a great job and service for your lodge, and is interested in receiving lodge history , pictures and miscellaneous info you may want to share. Dennis can be reached at: masonic574@earthlink.net.
As is our custom we were dark in August except for our business meeting and the lodge picnic at Santee Lakes, which was very well attended by lodge members, families and friends. The weather was a bit humid but a nice breeze and a large shade tree lakeside mitigated the discomfort. No fish were caught but the youngsters had a good time in the water spray area.
As a reminder please make sure you get your reservation in for the Mason of the Year and Grand Masters visitation on September 26th. Make your check for $30. each to Amity Lodge 442 and note "MOY 574 x attendees" on the check. You may give the check to our Bro. Secretary or mail direct to Amity Lodge 442 at the Scottish Rite address. Dinner, dancing and entertainment will be on tap. Your lodge is honoring our own PM Bob Smith.
Sincerely and Fraternally,
Clinton R. Black, PM, WM
<![if !vml]>

<![endif]>
FROM THE PILLAR OF STRENGTH
Brethren,
Aeronauts to Astronauts – Masons in History.
Flight has been a dream of men in our recorded history and with many learned men of their time who postulated ideas to achieve it. On November 21, 1783, Joseph M. and Jacques Montgolfier, brothers, both members of the Lodge of Neuf Soeurs (Lodge of the Nine Sisters) two Frenchmen severed the string of gravity for the first time in a hot air balloon in a 25 minute flight over Paris. As a side note to that event Bro. Benjamin Franklin, PGM, witnessed that flight. When asked of what possible use a balloon could be replied "of what use is a newborn baby".
September 15, 1784 the first flight in England was made by Italian Vincent Lunardi, also a Freemason. His passengers were a pigeon, a cat and a dog. The pigeon flew off, the cat jumped out, but mans faithful friend the dog stayed with him.
The first American passenger to fly was Dr. John Jeffries of St. Andrews Lodge of Boston, the charter Senior Warden who financed the first English Channel crossing flight by Jean-Pierre Blanchard on January 7, 1785. During this adventure everything was thrown overboard including the contents of their bladders. In 1793 Blanchard also made the first flight in America at Philadelphia. On hand was George Washington who presented Blanchard with a passport that he might show to natives if he landed in a remote area. Also present were most of the Cabinet, the French Minister and many Congressmen.
It was Jules F. C. Ferry, a member of the Lodge of Alsace-Lorraine, who, during the siege of Paris 1870-1871 by the Prussians became the father of air mail with 65 balloon flights taking out nine tons of mail and more than a hundred French leaders from the city.
Thus passed some of the more notable early flights by Masons.
During the modern era notable flight achievements by Masons are Charles A. Lindberg, Edward V. Rickenbacker, Elliot W. Springs, Richard E. Byrd, Brent Balchen, Henry (Hap) Arnold, James H. Dolittle, and Russell L. Maughan.
Masonic brethren among the Astronauts are Edwin E. Aldrin (the second man to walk on the moon), Leroy Gordon Cooper, Don F. Eisle, Virgil (Gus) Grissom (who perished in the Apollo 1 fire whom Deke Slayton in charge of assigning Apollo crews said was his first choice for the first man to walk on the moon), Wally Schirra, Thomas P. Stafford, Edgar D. Mitchell, Paul J. Weits and James B. Irwin. John Glenn and Vance Brand were members of Demolay in their youth.
Sincerely and Fraternally,
Kyle Dau, PM, SW.
<![if !vml]>

<![endif]>
FROM THE PILLAR OF BEAUTY
Brethren,
Leonardo DaVinci, Master Mason?
Popular culture has revived the mythical figure of Leonardo DaVinci somewhat at the expense of the actual and monumental works of the real man. All are familiar with books and movies speculating about fictional "grand masters" guarding secrets the Church of Rome has covered up. These are fanciful and entertaining, but here is a case of fact being much more interesting and enlightening than fiction.
A cursory search for the origins of modern ballet will turn up a time frame of the early renaissance period, but not the name of its originator or the methodology and meaning of the art. In fact it was a form of exercise developed by Leonardo DaVinci to keep the soldiers of Sforza's army in shape while wintering (Sforza was a ruling family of Renaissance Italy, based in Milan). The movements of this exercise regime that would become ballet are based upon geological and cosmic principles. "According to Leonardo, the systematic use of them could achieve certain perfect proportions of the human body, as illustrated in his famous drawing The Proportions of Man" , says Edmond Bordeaux Szekely, "though the story of the exercises was known, the exercises themselves were not, probably because not many scholars have the patience to read Leonardo's backward mirror script in his original notebooks, which are not easy to obtain. But I had been doing research on Leonardo DaVinci's writings for many years, and to one who has pored for hours , days, weeks and months at a time over dusty and faded parchments in the Vatican Archives, Leonardo's backward script was not difficult at all."
Szekely's work reveals the Trestleboard of a true Master, "And what I found was well worth the effort. He described a series of movements which draw in space certain geometrical figures in order to transform the muscles into more perfect geometrical forms. These movements were based on the Point, the Line and the Circle. The Point he saw as symbolizing the stars, the Line, when vertical, as representing trees --- the horizontal Line, water. The Circle stood for the movement of the earth on its axis. With these as a basis, the possibility of movements in different positions – standing, lying, with the arms, with the legs, with the torso, etc., are infinite."
DaVinci later developed his rhythmic exercises into an art form which he "offered as a token of gratitude to King Francois I (king of France from 1515 – 1547) for the ladies of the court. It is said that these movements constitute the basis of what we know today as ballet."
From this point The Kennedy Center picks up the story; "The art of Ballet can trace its origins to the early seventeenth century, when dancers performed between scenes of an opera. These short dances grew in popularity and importance until they became a form of theater in their own right, accompanied by a standardization of movements and defining of other stylistic conventions . In 1661, King Louis IV of
France founded the Acedemie Royale de Musique et de Danse, establishing Paris as the center of academic ballet. Italian dancers also developed their own styles and approaches to the dance and both schools flourished throughout the 18th and early 19th centuries. As the years passed, Russia became the international center of ballet, combining the strength and passion of Italian style with the softness and fluidity of the French school."
Sincerely and Fraternally,
Steven Laurvick, Jr. Warden
<![if !vml]>

<![endif]>
LADIES CORNER
Hi Ladies;
I hope everyone had a wonderful summer!
I want to thank Marty for her patriotic settings for July's Stated Meeting dinner and her help setting up the September table decorations. They are reminiscence of our time at the Shrine Camp. It was a fun time! Parents , please help yourselves to the children's photos in the frames and cones that they worked so hard on and were willing to donate as decorations. Unfortunately the labels I intended to place on the cones went missing. I am sure they know their art work. In case they don't, they are welcome to anything left over.
The picnic at Santee Lakes was great fun. We had wonderful weather and a great group of people that brought more than we could eat, what more could you want?! Clint and I sincerely thank all of you! It was another time we all enjoyed each other in a fun setting. The Allen's new baby made his debut and what a cutie! I can't forget Chloe who was the only one to catch a fish. GO Chloe!
Hey kids, Halloween is coming. Thanks to Miss Anne, I intend to follow in her stead. We will have a parade of costumes, play a bingo game, enjoy goodies and get prizes. Please Moms, participate with costumes and enjoy.
They will love you!
Till later,
Judy
<![if !vml]>

<![endif]>
EDITOR'S NOTE
Your items of Masonic Education and general interest are always welcome and earnestly requested. Just be sure to have them to me no later than September 21. You may contact me by email uglidedc@cox.net or telephone 760-751-3469.
Fraternally, Dick Covert, PM Editor
<![if !vml]>

<![endif]>
TREASURERS OFFICE
Our present Treasurer, Dick Covert, PM has announced that he will not stand for re-election for the 2010 Masonic Year. (Someone said they heard him say.... If nominated, I will not run; and if elected, I will not serve). Brethren interested in serving as Treasurer in the future should make their interest known to the Master and Wardens.
<![if !vml]>

<![endif]>
SEPTEMBER STATED MEETING DINNER MENU
Spring Salad Mix
Beef Stroganoff
Honey Dijon Chicken
Baked Potatoes
Zucchini and Squash
Assorted Hot & Cold Beverages
Assorted Rolls
Black Forest Cake
<![if !vml]>

<![endif]>
FROM THE SECRETARY'S DESK
PLEASE If you are not on the permanent dinner reservation list, call at least two days prior to a Stated Meeting. We are always delighted to see you at Stated Meeting and dinner, but it can be difficult accommodating everyone who shows up without notice. Cost of dinner is $12.00 each. Brethren on the permanent list should call if they are unable to attend dinner. Please remember also to keep us advised of address and telephone number changes.
Fraternally, John S. Gamache, PM, Secretary
---
CALLED FROM LABOR
John Julian Teuscher, Jr.
Initiated: November 11, 1955
Passed: January 12, 1956
Raised: March 29, 1956
CALLED FROM LABOR
March 22, 2009
Soft and safe to thee our brother
be thy resting place
---
SEPTEMBER BIRTHDAYS
2
Adam Evans
Buford Lane
4
Patrick Meagher
Joseph Rittgarn
10
John Gamache, PM
12
Douglas Campbell
15
Mark Ingersoll
16
Robert Carsten, PM
William Smith, PM
17
Peter Milovich
20
Theodore Ketterer, PM
22
James Garrett
Wayne Jackson
24
Milton Humphrey
---
ECHOES FROM THE PAST
56 Years
Elbert A. Williams MM September 24, 1953
54 Years
William Greenlees MM September 27, 1955
31 Years
James F. Sprague MM September 14, 1978
Clarence W. Seyfferth III MM September 19, 1978
28 Years
George D. Arnell MM September 22, 1981
<![if !vml]>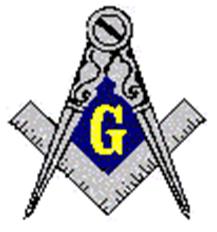 <![endif]>