<![if !vml]>

<![endif]>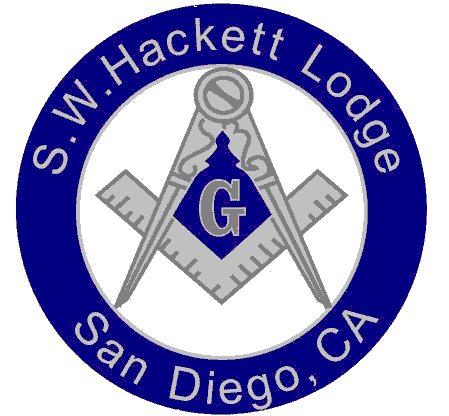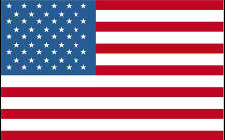 <![if !vml]>

<![endif]>
<![if !vml]><![endif]>
FROM THE PILLAR OF WISDOM
Brethren & Ladies:
The June camping trip to Mt. Laguna Shrine Camp was well attended, with one head count of thirty-six, with the likely possibility of missing a few fast moving kids. The weather, even though an aberration compared to the week before and the day we left, was caused by an unusual June cold front that moved through our county. But, in answer, the Shrine lodge fireplace consumed its fair share of wood to keep all in attendance toasty; just ask Bob Smith, PM who took the time to make it so with the help of the youngsters who kept the wood box well supplied and full. The kids all enjoyed the treasure hunt and the craft project which I understand will be the center pieces for our September Stated Meeting dinner tables.
June 9th. Alex Shpigel received his Fellowcraft Degree on June 30th. Paul Stevenson will have received his Master Mason Degree at our annual Past Masters and Old Timers Night. (If you receive the July Trestleboard before June 30, plan to attend dinner and the degree with us).
The July Stated Meeting dress code is slacks and Hawaiian shirts and we will vote on a petition for membership, and if all goes well a Entered Apprentice Degree on the 21st. of July.
August as usual will be dark for the lodge except for the business meeting (no dinner).
September will be move up night in the chairs two months early as the Master and his lady will be out of town on vacation and expect to return with tales of woe of the big fish that got away and other adventures.
Sincerely and Fraternally,
Clinton R. Black, PM, Master
FUTURE HAPPENINGS
August 2 Lodge Picnic Santee Lakes, Lake 1 Area A
August 4 Stated Meeting (Business Meeting Only)
September 1 Stated Meeting & Dinner (WM & Treasurer out of town)
September 26 Mason of the Year 5:30pm SRC
<![if !vml]>

<![endif]>
FROM THE PILLAR OF STRENGTH
Brethren,
Brethren we are half way through the year and December 31st. is again rushing upon us. That's right, the time when our Secretary is recovering from all the stamps he's had to lick and envelopes sealed and perhaps a paper cut or two sending out a request for payment of our dues of $81 of your hard earned money to fund your lodge and Grand Lodge programs. Each year most pay on time, some forget and are reminded, others less fortunate are remitted and in very rare cases suspended. We are all aware of what has happened with the stock market with its loss of value which has affected the income of all lodges. If serious improvements are not forthcoming in the next or even this year we must consider the necessity of increasing dues, as a responsible leadership has a duty to secure lodge funds for the future.
On another subject, the California Masonic Code, or CMC, becomes the subject of an examination of the Senior Deacon appointee, Wardens and Master in line. The tests have to do with the "rules of the road" on how Masonic lodges are operated and the codes we as Masons need to follow to remain in good standing. Few Masons outside the advancing line officers ever take the time to read and become familiar with the CMC. So, the following is from Section 804.130: When a member in good standing, against whom there is not pending Masonic charges, or charges under the criminal laws of the United States or any government entity involving moral turpitude, may withdraw from the lodge at any time. Such withdrawal shall be obtained by requesting in writing, over his signature, that a demit be issued. Upon report of the request at the next Stated Meeting the Master shall order the Secretary to issue a demit immediately, in the form provided as evidence of the withdrawal. Or, when a member in good standing desires to transfer from California jurisdiction to a lodge outside of California which is another jurisdiction, his lodge Secretary in the California lodge, upon receipt of the members written request, shall issue to the member a Certificate of Standing, which shall specify the date through which the members dues are paid. The Certificate of Standing shall also advise that a demit will be issued upon receipt of notification of election in the other lodge. Upon notification of election the Secretary shall immediately issue a demit on the form provided by the Grand Secretary and report to the lodge at the next Stated Meeting. Remember, when in doubt, call and ask how to properly obtain a withdrawal or transfer to avoid pitfalls.
Sincerely and Fraternally,
Kyle Dau, PM, SW.
<![if !vml]>

<![endif]>
FROM THE PILLAR OF BEAUTY
Brethren,
MASON OF THE YEAR
Robert Smith, PM
Masonry teaches us that monuments of stone are subject to the ravages of time and man. Only those things we do for others are of lasting value, and can truly be expected to be eternal. So should the event "Mason of the Year" be understood.
The selfless application of ones talents to the improvement of ones self, as well as those they interact with in daily life, is worthy of high praise indeed. And so each year each lodge seeks out the worthiest of candidates for recognition as Mason of the Year. This year that event will be held at the Scottish Rite Center on September 26th. S. W. Hackett Lodge will honor Robert Smith, PM.
Robert Smith's Masonic journey through the Scottish Rite, York Rite and Shrine is one of service, leadership and recognition before entering the line in S. W. Hackett Lodge as Sr. Deacon in 2003. Bob continued through the line to become Master in 2007 displaying devotion, leadership and gaining the respect of his brethren. Since 2007 Bob has made his time available to any brother who might need a one-to-one assist with the ritual and still attends all formal lodge practices. Bob also is in the forefront of volunteers in support of lodge activities with his admired quiet dedication to the task at hand. Recently he has put his name back on the list of hospital van drivers for the Shrine. Bob is also a ham radio operator and as such is an active member of RACES or Radio Amateurs Civil Emergency Services which support the Sherriff's Department in time of emergencies, an important community service when needed. Bob Smith is a well deserved Mason of the Year representing his lodge and Masonry by example.
DINNER RESERVATIONS ARE REQUIRED
Mason of the Year Dinner Reservations are absolutely required no later than September 14, 2009 and may be made by contacting our Bro. Secretary John Gamache, PM at 619-295-4420. Dinner Reservations are $30 per person. Note your lodge number and number of tickets required on your check so members of your lodge may be seated together. Checks should be mailed to Amity Lodge 442 at 1895 Camino Del Rio S.; San Diego, CA 92108; Attn: MOY
Sincerely and Fraternally,
Steven Laurvick, Jr. Warden
<![if !vml]>

<![endif]>
LADIES CORNER
Hi Ladies;
I hope all the Brethren had a wonderful Father's Day. I know of one that had a special gift this year. Michael Allen, PM, a proud new father, his son born June 3rd at 3:30AM. Weighing 8 lbs. 6ozs. and 20-1/2 " long. Both mom and baby are doing well. They hope to make their debut at the September Stated Meeting. All our good wishes go out to the Allen family.
June was a very busy month for the Lodge. The Shrine camping trip was a great time and Clint and I enjoyed getting to know all the children and grandchildren. Grand Prize winner for the treasure hunt was Matthew Nolen. Good job! My two right hand workers for the craft project were Corbin Nolen, who dubbed himself "glitter ninja" and Chloe Rittgarn, artist extraordinaire. Once the younger ones got tired of the project, she came in and finished up the rest of the cones with Devin's children for the September table decorations. I must tell you all the children wanted their cones to be on display and they were proud that they could do something important for their Dads'. I cannot forget the older children. Tom, his friend Joshua, Matt and all that helped setting up the room and stocking the fireplace made this a very warm and happy event. To top it off we had a special celebration for Steve Laurvick's daughter on her graduation from high school. Steve must be proud since this young lady was selected out of several hundred to represent our country on a tour of Europe. Good luck to her. I know you will do us so proud! Last, but not least, the Haslim brunch was wonderful! It was a perfect end to a great trip! We thank you all for everything everyone has contributed to this event.
Until next month,
Judy
<![if !vml]>

<![endif]>
MASONIC SCHOLARSHIPS
Today we all live in uncertain economic times with children and grandchildren who may be looking forward to college or university attendance with costs that would try a wealthy family's budget. So, here is something to remember in the coming years. The Grand Lodge of California, on its website, maintains a Scholarship Center with the following requirements; U.S. citizenship and resident of California for at least one year; current high school senior with a minimum 3.0 on a 4.0 scale GPA; will attend an accredited 2 or 4 year college or university full time; in need of financial assistance. The selection criteria is based on academic achievement, financial need and applicant's essay. Scholarships typically range from $2,500 to $12,000. Submittal deadline is typically September to February with acceptance mailed in May. Contact the California Masonic Foundation for more information.
<![if !vml]>

<![endif]>
TREASURERS OFFICE
Our present Treasurer, Dick Covert, PM has announced that he will not stand for re-election for the 2010 Masonic Year. (Someone said they heard him say.... If nominated, I will not run; and if elected, I will not serve). Brethren interested in serving as Treasurer in the future should make their interest known to the Master and Wardens.
<![if !vml]>

<![endif]>
EDITOR'S NOTE
Your items of Masonic Education and general interest are always welcome and earnestly requested. Just be sure to have them to me no later than August 19. You may contact me by email uglidedc@cox.net or telephone 760-751-3469.
Fraternally, Dick Covert, PM Editor

<![if !vml]>

<![endif]>
JULY STATED MEETING DINNER MENU
Caesar Salad
Beef Kabobs
Chicken Kabobs
Rice Pilaf
Grilled Mixed Vegetables
Assorted Hot & Cold Beverages
Assorted Rolls
Cobbler
<![if !vml]>

<![endif]>
FROM THE SECRETARY'S DESK
PLEASE If you are not on the permanent dinner reservation list, call at least two days prior to a Stated Meeting. We are always delighted to see you at Stated Meeting and dinner, but it can be difficult accommodating everyone who shows up without notice. Cost of dinner is $12.00 each. Brethren on the permanent list should call if they are unable to attend dinner. Please remember also to keep us advised of address and telephone number changes.
Fraternally, John S. Gamache, PM, Secretary
---
JULY BIRTHDAYS
3 Knox Krug
7 George Arnell
11 Jason Raney
12 Dick Covert, PM
13 David McGill, PM
15 John McBride
16 David Hull
19 David Allan
21 Benjamin Pullido
23 James Achenbach, PM
26 Francis Minton
27 Mark DeKervor
Sean Maguire
AUGUST BIRTHDAYS
2 David Casper
5 Melvin Taylor
7 Kenneth Hilburn
9 John Czarnecki
Howard McGill, PM
10 Gerald Winstanley, PM
11 Simon Cottriall
17 David Wilson
24 Kyle Dau, PM
---
ECHOES FROM THE PAST
53 Years
Earl Granlow MM July 27, 1956
47 Years
George E. Breakall MM August 21, 1962
44 Years
Fred Rose MM July 20, 1965
Buford Lane MM July 27, 1965
42 Years
Wallace Mauck MM July 25, 1967
41 Years
Burman E. Faucett MM August 13, 1968
<![if !vml]>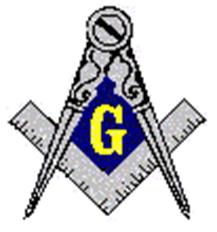 <![endif]>