<![if !vml]>

<![endif]>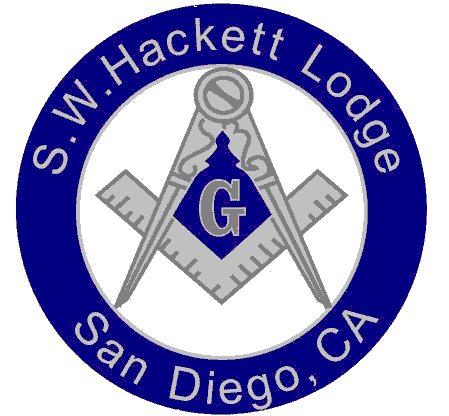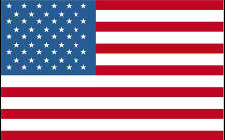 <![if !vml]>

<![endif]>
<![if !vml]><![endif]>
<![if !vml]>

<![endif]>
FROM THE PILLAR OF WISDOM
Brethren & Ladies:
As I write this message, I look forward to the EA/FC night we have planned for the 23rd. of February.
I hope all, whether you attended or not, help the lodge in the plan we have started in the "Traveling EA Program" This program will provide activities for our newly initiated and passed Brothers to gather light in their journey in Masonry. It should also provide an alternative activity for our less active Master Masons.
Without your help these EAs and FCs will not have the ability to travel. This month we will be initiating two new Brothers, please come on out and support your Fraternity and the newest additions to our fellowship.
Fraternally,
Kyle Dau, PM, WM
TRAVELLING EA PROGRAM
Calling all Master Masons! We need your help! Section §804.860 of the California Masonic Code states: An Entered Apprentice may sit in the Lodge in which he has received the degree or degrees when open in a degree taken by him, while he conducts himself with due order and propriety. He may advance after satisfactorily passing a strict examination in a tiled Lodge. He may visit another Lodge working in a degree taken by him, with the consent of the Master of his Lodge and the consent of the Master of the Lodge visited, if accompanied by a Master Mason who has sat with him in a tiled Lodge and vouches for him.
For our "Travelling EA Program to work, we needed Master Masons to accompany our EAs and FCs to other Lodges and Masonic activities. For more information on how you can help, please contact the Master or any Officer of the Lodge.

Thank You.
<![if !vml]>

<![endif]>
FROM THE PILLAR OF STRENGTH
Brethren and Ladies;
Freemasonry Frequently Asked Questions.
Is Freemasonry a religion?
This question has been asked of me by close to half of those who discover that I am a member of our Ancient and Honorable Fraternity, including prospective applicants.
The answer of course is no, Freemasonry is not a religion; however this is too simplistic an answer. To answer it in a more intelligent way I recently checked out Albert Pike's "Morals and Dogma" from the library at the San Diego Scottish Rite (thank you Bro. Norris), and will share what I gleaned from it here.
Bro. Pike consolidated and reworked the Masonic degrees following the Blue Lodge degrees in the mid 1800's. He is an unimpeachable source and this work contains his opinion on all things Masonic. I would dare not presume to interpret Pike, and find it unnecessary. The same is true of the ritual. If one does not understand the meaning then one should read it, or if possible, recite it again. There is a conciseness in the work rarely found in literature of any kind.
However, to answer this frequently asked question, I am going to rearrange this passage in his work as below: Says Pike "This is what is asked and answered in our catechism, in regard to the Lodge. A Lodge is defined as to be 'an assemblage of Freemasons, duly congregated, having the Sacred Writings, square and compass, and a charter, or warrant of constitution, authorizing them to work.' Though Masonry neither usurps the place of, nor apes religion, prayer is an essential part of our ceremonies. It is the aspirations of the soul toward the Absolute and Infinite Intelligence, which is the One Supreme Deity, most feebly and misunderstandingly characteristic as an 'ARCHITECT""
He Continues "Certain facilities of men are directed toward the unknown – thought, meditation, prayer. The unknown is an ocean, of which conscience is the compass. Thought, meditation, prayer, are the great mysterious pointings of the needle. It is a spiritual magnetism that thus connects the human soul with the Deity. These majestic irradiations of the soul pierce through the shadow toward the light.
It is but a shallow scoff to say that prayer is absurd, because it is not possible for us, by means of it, to persuade God to change His plans. He produces foreknown and fore intended effects, by the instrumentality of the forces of nature, all of which are His forces. Our own are part of these. Our free agency and our will are forces. We do not absurdly cease to make efforts to attain wealth or happiness, prolong life, and continue health, because we cannot by any effort change what is predestined. If the effect is predestined, it is not the less of our effort, made of our own free will. So likewise, we pray. Will is a force. Thought is a force. Prayer is a force. Why should it not be of the law of God, that prayer, like faith and love, should have its effects?
Man is not to be comprehended as a starting point, or progress as a goal, without these two great forces, Faith and Love. Prayer is sublime. Orisons that beg and clamor are pitiful. To deny the efficacy of prayer, is to deny that of Faith, Love and Effort. Yet the effects produced, when our hand, moved by our will, launches a pebble into the ocean, never cease; and every uttered word is registered for eternity upon the invisible air.
Every Lodge is a Temple, and as a whole, and in its details symbolic. The Universe itself supplied man with the model for the first temples reared to the Divinity. The arrangement of the Temple of Solomon, the symbolic ornaments, which formed its chief decorations, and the dress of the High Priest, all had reference to the order of the Universe, as then understood. The Temple contained many emblems of the seasons – the sun – the moon – the planets – the constellations Ursa Major and Minor – the zodiac – the elements – and other parts of the world. It is the Master of this Lodge, of the Universe, Hermes, of whom Khurum is the representative, that is one of the lights of the Lodge.
For further instruction as to the symbolism of the heavenly bodies, and of the sacred numbers, and of the Temple and its details, you must wait patiently until you advance in Masonry, in the meantime exercising your intellect in studying them for yourself. To study and seek to interpret correctly the symbols of the Universe, is the work of the sage and philosopher. It is to decipher the writing of God, and penetrate into His thoughts."
Sincerely and Fraternally,
Steve Laurvick, SW
<![if !vml]>

<![endif]>
FROM THE PILLAR OF BEAUTY
Brethren and Ladies;
Just Who Was S. W. Hackett?
Captain Samuel Warren Hackett, Master of San Diego Lodge #35 in 1919, and the namesake of our Lodge was born December 27, 1836 in Massachusetts. His father was also Samuel Warren Hackett and his mother was Augusta Alden Cole, a descendent of John Alden of Mayflower fame.
At the age of 16, he went to sea, and in 1858 he arrived in California by way of San Francisco. He came to San Diego as a whaler and settled near the current site of Fort Rosecrans on May 11, 1867. He married Mary Refugia Wilder in Old Town May 20, 1867. He continued to make whaling trips, but in 1869 he sold his whaling interests and started in the cattle business in southern California.
Samuel Hackett and Mary had two children, a boy who died very young and a daughter who remained in San Diego. Mary Hackett died in 1873. Samuel Hackett sold his cattle business in 1878, and, being the true definition of a wayfaring man, joined the steamer Gipsy, running between San Diego and San Francisco. A year later he joined the schooner, Fanny, as a sea otter hunter near Siberia and Japan.
He went into the bee business here in Bernardo. In 1875 he bought a United States Mail contract to carry mail from San Diego to Temecula. He drove more than 22,000 miles a year during the time 1882 to 1886, and got the nickname" O. T. Hackett" because he was always on time with his deliveries.
He married Carrie V. Lithgow Bentzel in 1880. They had one daughter. He was elected City Alderman March 7, 1898, and in 1900 was elected as Superintendent of Streets. Finding that job unrewarding, he resigned in 1905 to care for the 10 acre lemon orchard he owned. He entered into rest November 28, 1920.
Brother Hackett
received the Degrees of Masonry in 1866: became a member of San Diego Royal Arch Chapter in 1883: became a Sir Knight of San Diego Commandery No. 25 in 1901: and a Cryptic Mason in San Diego Council 23, Cryptic Masons in 1910. He was honored by being elected to and presiding over these bodies.
The founding Brethren of S. W. Hackett Lodge 574 honored him further by naming our Lodge for him in 1923.
Sincerely and Fraternally,
Dennis Stahr, JW

<![if !vml]>

<![endif]>
LADIES CORNER
A late thank you to Bonnie for the table decorations in January. The snowmen were perfect for welcoming in the snowy New Year. Thank you Bobbie for the February Valentine decorations. Did you know "Age does not protect you from Love. But Love can protect you from age." (Quoted from Anais Nin.)
Ingrid has agreed to take on the task of putting together an "S. W. Hackett" cook book. The theme being Quick and Easy.... think about one of your favorite "quick and easy" recipes for our book that can be shared with everyone. This is still in the planning stages, but the price will be minimal so everyone can enjoy it.
See you in March,
Marty
<![if !vml]>

<![endif]>
WANTED
The ladies of S. W. Hackett Lodge #574 are producing a cookbook of fun, quick and easy meals and time saving tips; and hope that you will share your favorites that fit today's "on-the-go" lifestyle. To avoid any of those nasty copyright problems, be sure these are your own creations.
Please bring your contributions for the cookbook with you when you attend the March and April Stated Meeting dinners. If your schedule does not permit your attendance at dinner, please email to me at masonic574@irfutures.com, or fax to 858-484-3484 (no cover page needed). Please make sure they are legible, and include your name and how we may reach you if we have questions.
We look forward to your help making this project a success, so we can all prepare those quick and easy meals, and help our favorite Masons get to Lodge on time.
Thank you,
Ingrid
<![if !vml]>

<![endif]>

EDITOR'S NOTE
Your items of Masonic Education and general interest are always welcome and earnestly requested. Just be sure to have them to me no later than March 20th. You may contact me by email uglidedc@cox.net or telephone 760-751-3469.
Fraternally, Dick Covert, PM Editor
<![if !vml]>

<![endif]>
MARCH STATED MEETING DINNER MENU
Pasta Salad
Roasted Chicken
Corned Beef & Cabbage
Rice Pilaf
Green Beans Almandine
Assorted Rolls
Assorted Hot and Cold Drinks
Dutch Apple Pie
<![if !vml]>

<![endif]>
FROM THE SECRETARY'S DESK
PLEASE If you are not on the permanent dinner reservation list, call at least two days prior to a Stated Meeting. We are always delighted to see you at Stated Meeting and dinner, but it can be difficult accommodating everyone who shows up without notice. Cost of dinner is $12.00 each. Brethren on the permanent list should call if they are unable to attend dinner. Please remember also to keep us advised of address and telephone number changes.
A special note regarding dinner reservations is needed. The lodge maintains a dinner reservation list in order to provide the caterer information on the number of attendees expected each month. Several of those listed are not coming to dinner and are costing your lodge $12.00 for each dinner requested and not served. Please take the time to ascertain if you are on the dinner list and cannot attend dinner so we may take that into consideration when ordering meals. Equally difficult are those of us who come to dinner without informing the Secretary at least five days prior to the Stated Meeting so adequate notice can be provided to the caterer.
Fraternally, John S. Gamache, PM, Secretary

<![if !vml]>

<![endif]>
MARCH BIRTHDAYS
6 Oliver Crocker
Edward Dangler
Ivan English
8 Patrick Comeaux
12 Frank Kent, PM
14 Richard Beebe
16 Jack Scherrer
19 Ronald Detzer, PM
Joseph Pollard
20 Jeffery McDonald
Jeffrey Payne
Alfred Strickman
22 Clair Martin
Robert Windle, PM
23 Donald Knoll
27 Maurice Lowe
31 Elias Uskokovic
<![if !vml]>

<![endif]>
ECHOES FROM THE PAST
44 Years
R. B. Miller MM 3/22/66
36 Years
Floyd R. Covert, PM MM 3/19/74
33 Years
Robert E. Hickok MM 3/31/77
<![if !vml]>

<![endif]>
<![if !vml]>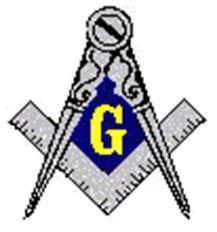 <![endif]>