On this night, November 26, 2013, Brother Aaron Thomas was raised to the sublime degree of Master Mason. Brother Thomas was obligated by Worshipful William "JR" Knight, PM, Master. Worshipful Michael Allen, PM, in the East for the second section with Worshipful David Haslim, PM in the West. Worshipful Dennis Stahr, PM, delivered the lecture and Worshipful Haslim delivered the charge.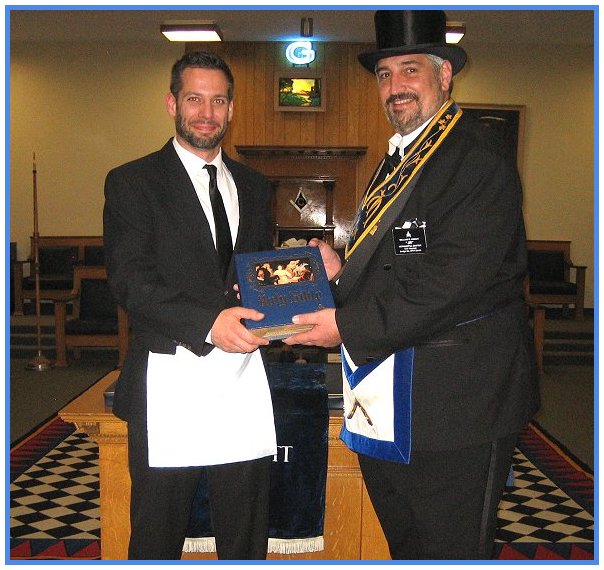 Brother Thomas is congratulated by Worshipful "JR" Knight who obligated him.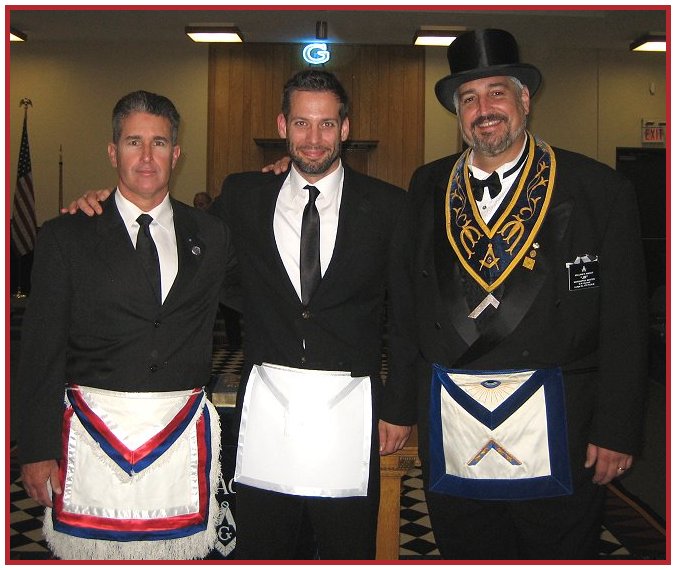 Brother Thomas with Worshipful Michael Allen, PM, who was in the East for the second section of the degree and Worshipful Knight.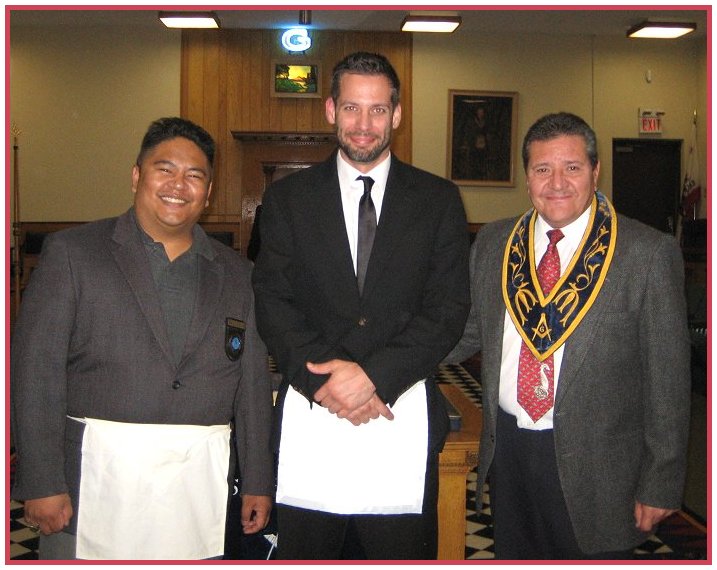 Brother Yul Eblamo and Brother Mario Urbino join in welcoming Brother Thomas.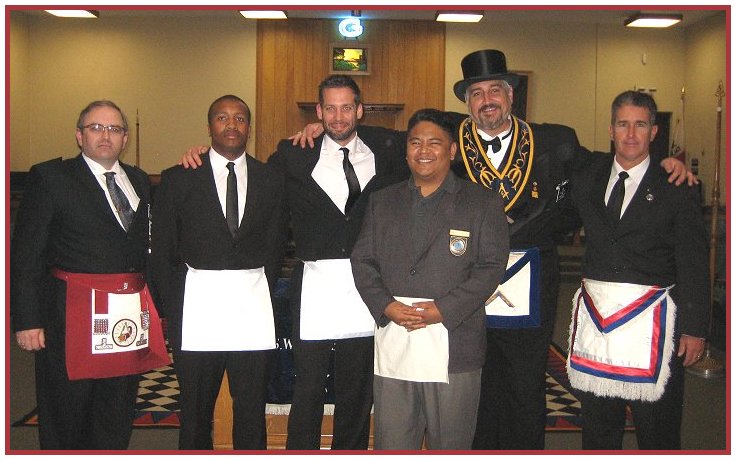 The group with the visitors who joined us for the celebration. The visitors are named below.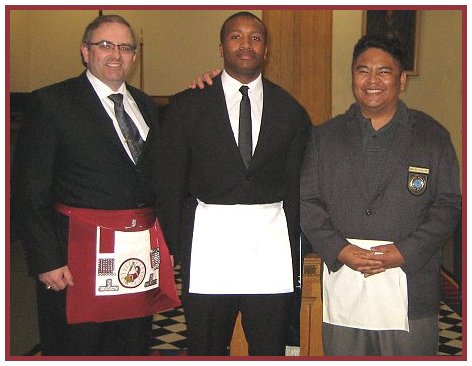 We sincerely thank our visitors for the evening. From left to right: All the way from Canada to join us is Very Worshipful Brother Tim Mayner of Millennium Lodge #2000 and Aurora Borealis Lodge #201 of Fort McMurray in Alberta. In the center is Brother Chris Eaton of Fidelity Lodge in San Diego, and next to him on the right is Brother Yul Eblamo, Senior Steward of South West Lodge in San Diego.
Brother Mayner was in the roll of Junior Deacon for the second half of the degree and Brother Eblamo also assisted in the second half. Thank you Brothers for visiting and assisting us with the degree... Please return soon.