At the end of February, Samuel Warren Hackett Lodge
received a wonderful letter.


Each year, S.W. Hackett Lodge in partnership with Sequoia Elementary School furnishes a complete Christmas dinner and gifts for the children for up to six families in need. These families are selected by Sequoia and the list given to Worshipful Jim Achenbach, PM, the Chairman of the Partnership in Education committee. Brother Jim then asks the Brothers and ladies at the November Stated dinner for volunteers to donate all the necessary items to make a great Christmas for the chosen families. He never has to ask twice as the Brothers and ladies are so very generous and willing to help.
In December the group meets and prepares the packages. Then the deliveries are made, and the families are always so thankful, as there have been smiles and tears. It makes for a great feeling that at least we were able to help a few, and wish it could be more.
Over the many years that the Lodge has held this event, we have often received a warm thank you, but we seldom receive such a wonderful letter as this one.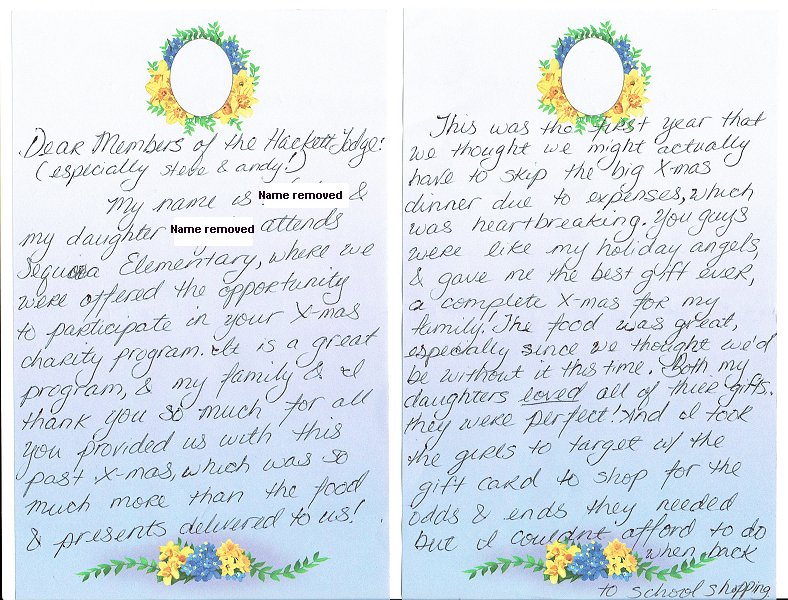 x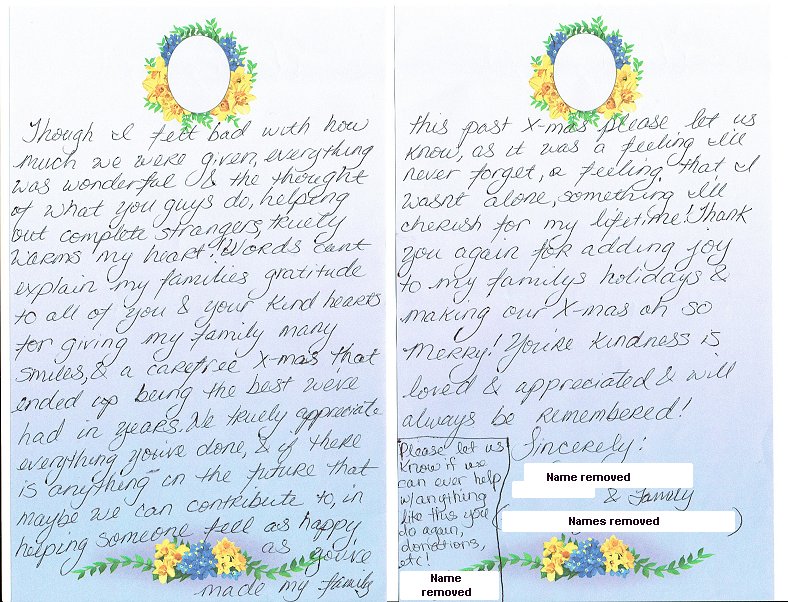 This is really beautiful...Don't you think?