On June 20th, 2015, SW Hackett lodge celebrated the age old tradition of Masonry by holding a Table Lodge..

As you can see, the event was well attended and all the Brothers truly enjoyed the fellowship and the ceremony of the Table Lodge.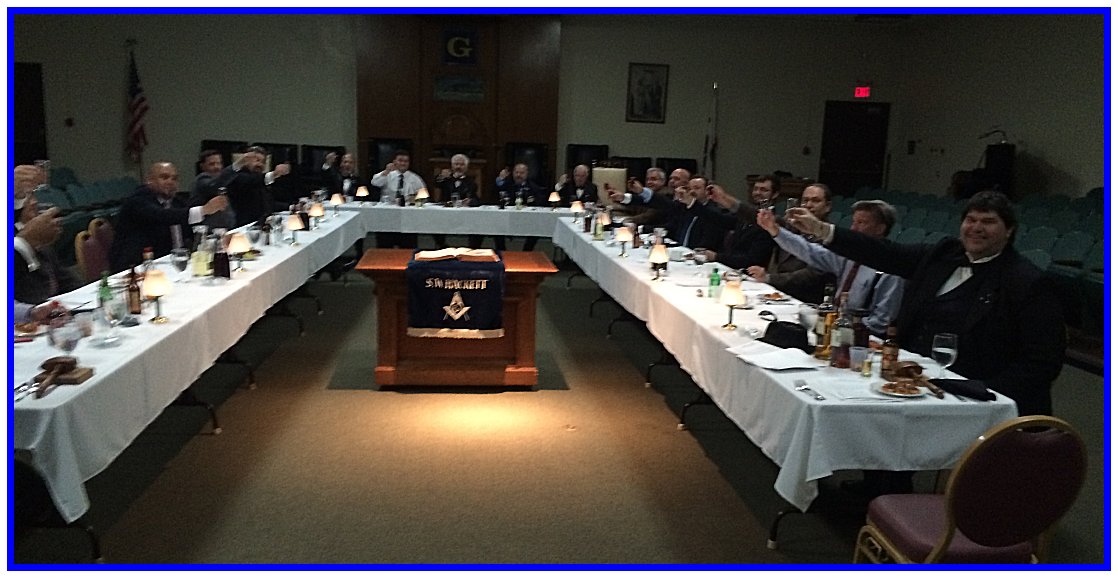 The celebration begins.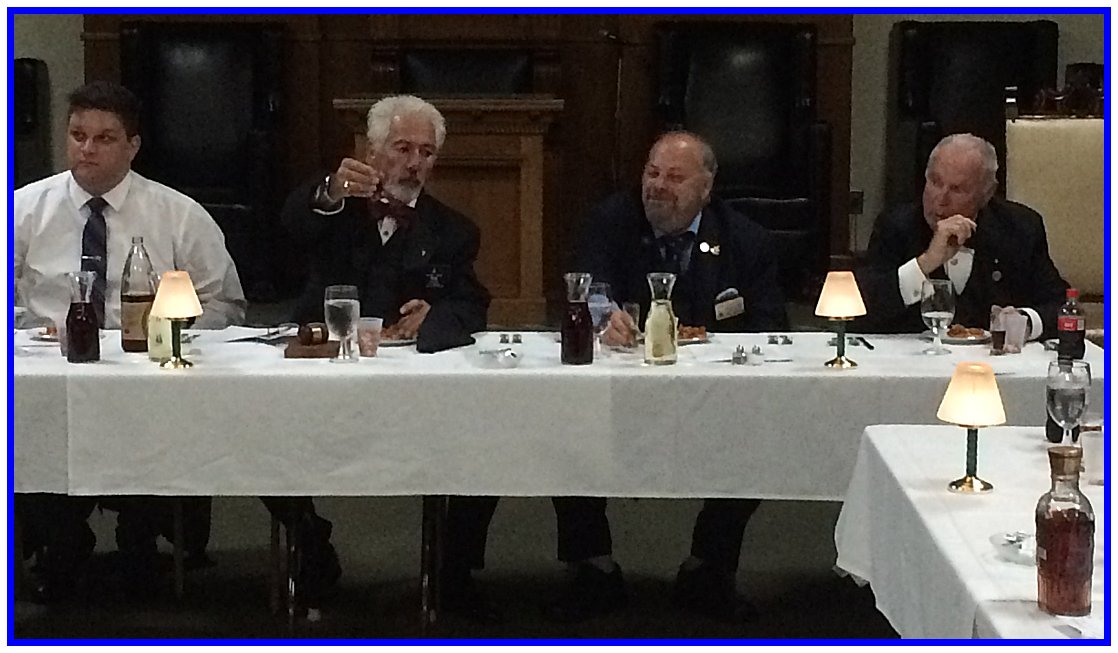 The Master makes his toast.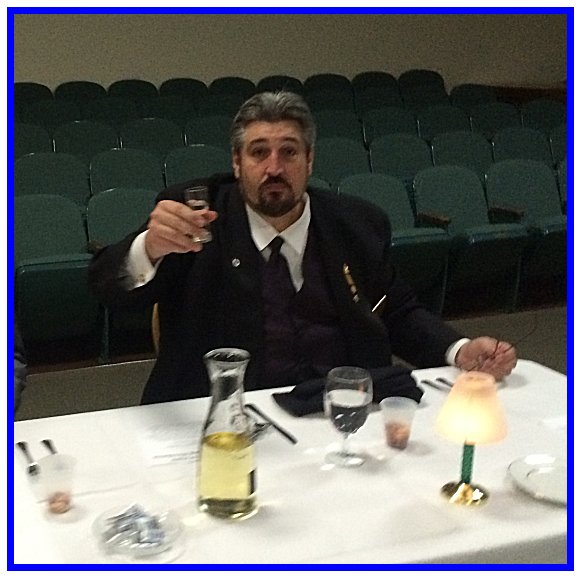 Worshipful William "JR" Knight, PM, was the organizer of the Table Lodge and did a wonderful job.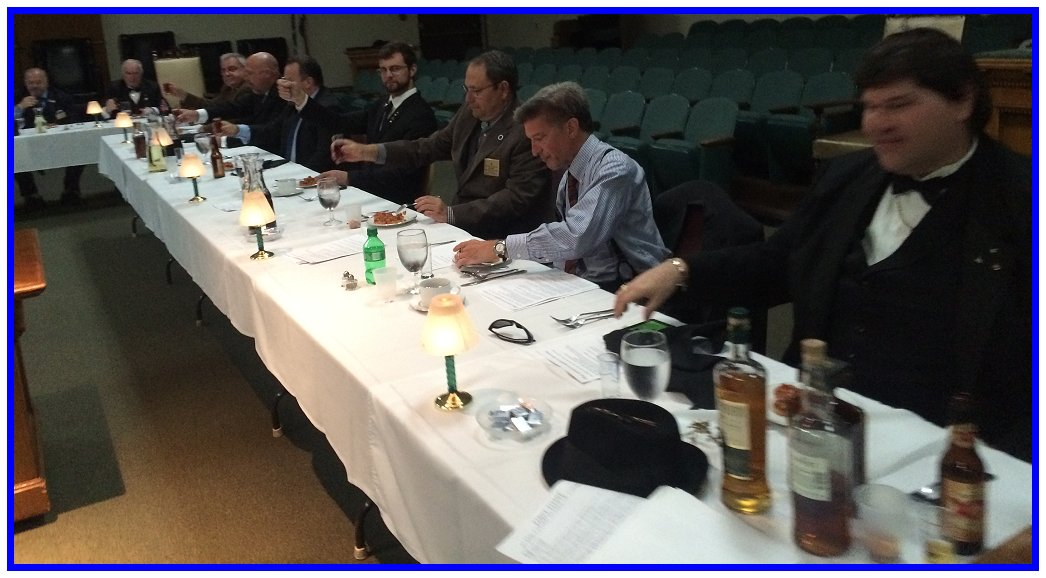 Seven courses of food was perfectly prepared by Robin Knight.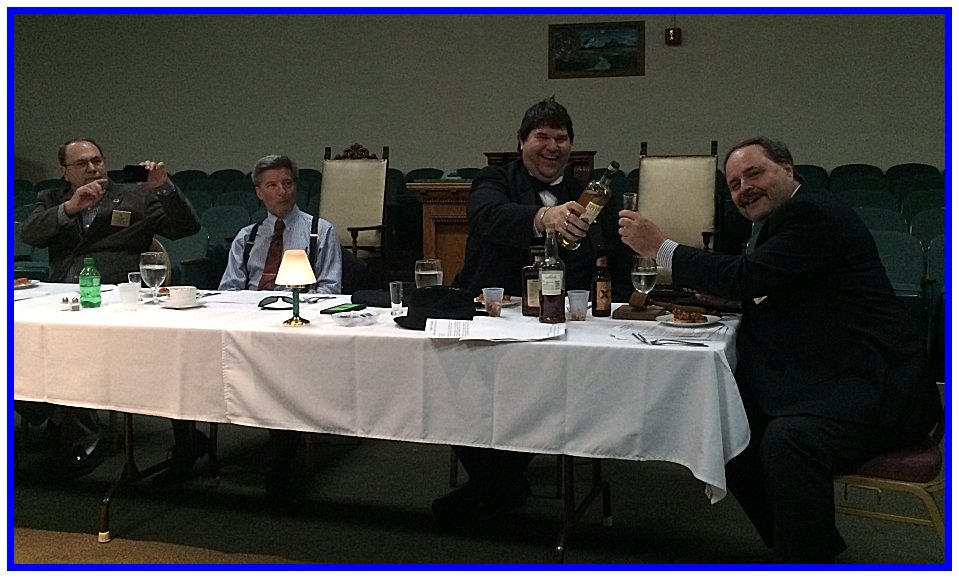 With alcohol and not-alcohol, all were served.
All the Brothers thank Wor. JR and look forward to him again working his magic
to present the Table Lodge next year....