On May 14, 2013, Mr. Bryan Sumpter and Mr. Aaron Thomas became Masonic Brothers as both were initiated Entered Apprentices in our ancient and honorable fraternity. Brothers Sumpter and Thomas were obligated by Worshipful William "JR" Knight, PM, Master. Brother Dan Goar, Junior Warden of Amity Lodge No. 442, delivered the lecture and Worshipful David Haslim, PM, delivered the charge.

Also this night, our Brother and Master Mason, James Livingston was presented with his engraved trowel that is given to each Master Mason. The trowel has the dates of his initiation, passing and raising.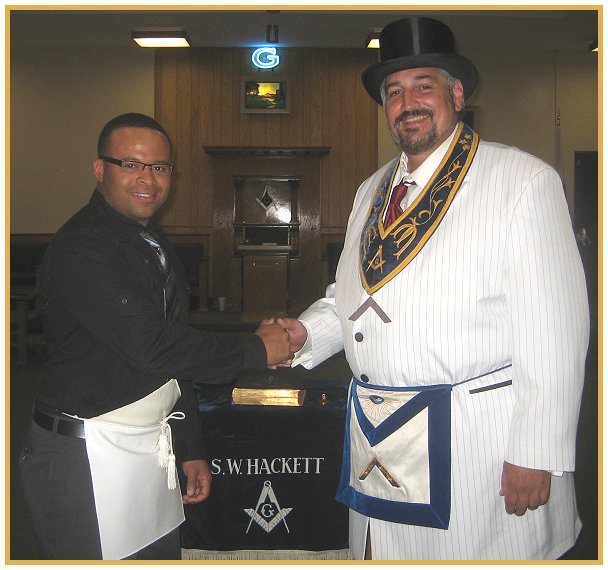 Brother Bryan Sumpter is congratulated by Worshipful "JR" Knight, PM, Master.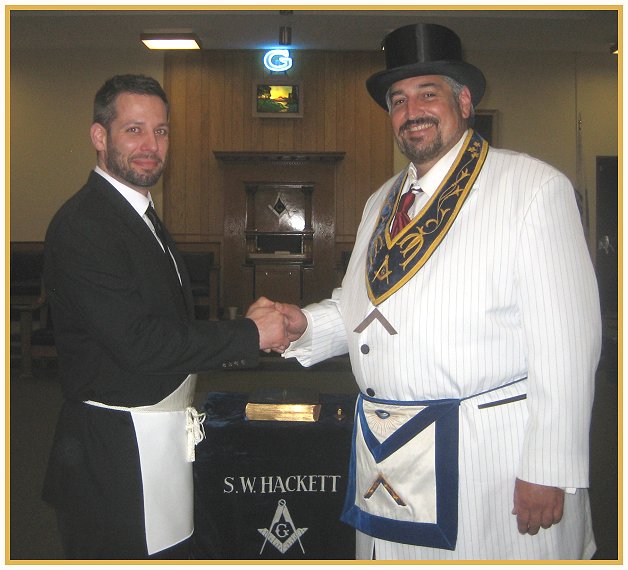 Worshipful "JR" also congratulates Brother Aaron Thomas.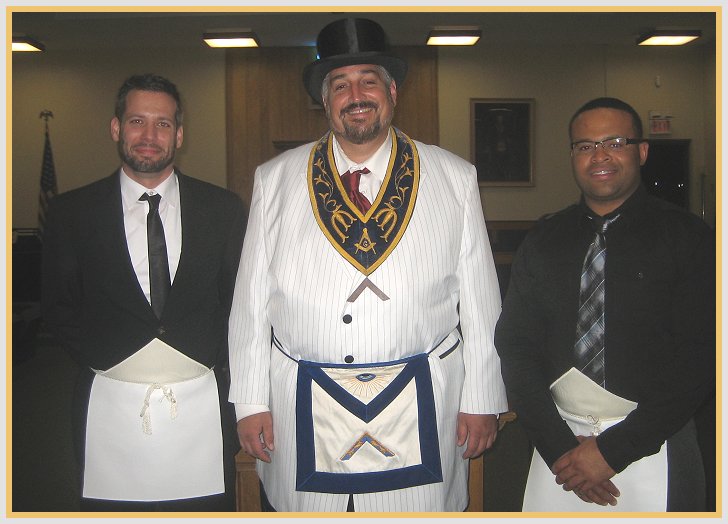 Brothers Thomas and Sumpter have begun their Masonic journey.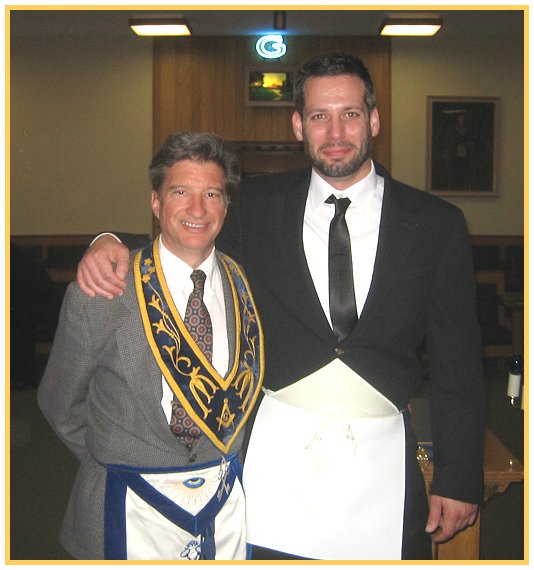 Worshipful Jim Achenbach, PM, Treasurer welcomes his friend and now Brother, Aaron Thomas.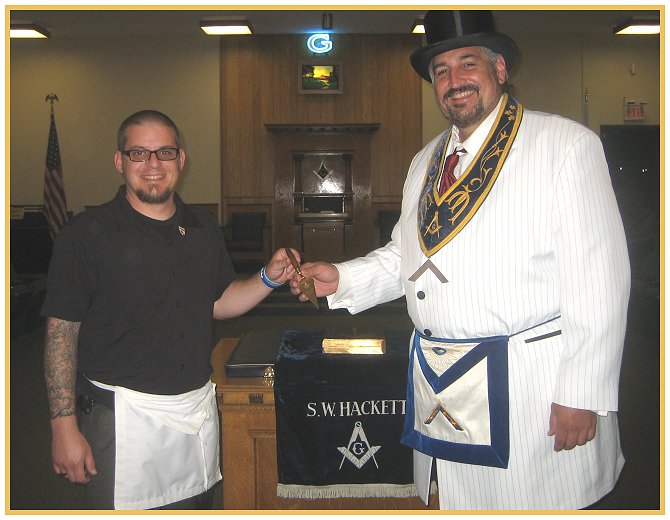 Worshipful "JR" presents Brother Jim Livingston with his Master Mason's trowel.
And...on to the refreshments, offering of wisdom and stories...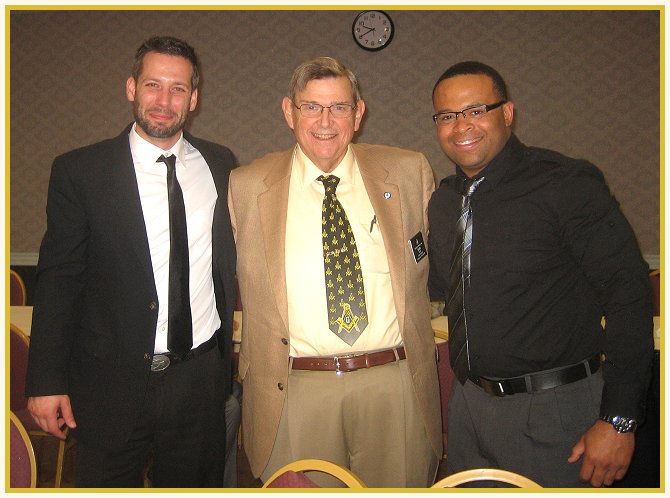 Worshipful Robert Smith, PM, Tiler, Officer's Coach, poses with our new Entered Apprentices.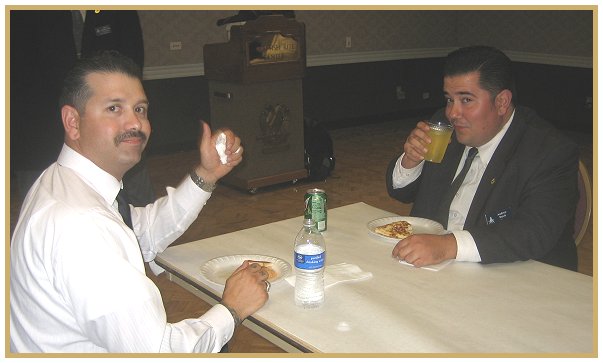 On the left is Brother Daniel Goar, Junior Warden of Amity Lodge No. 442, who was the Junior Warden for the evening and delivered the first degree lecture. On the right is Worshipful Andrew Davis, Master of Amity Lodge who assisted in the degrees as Junior Deacon for the evening. We sincerely thank you Worshipful Andrew and Brother Dan, it was fun having you brothers in our lodge. Also, not pictured is Worshipful Christian Quimpo, PM of Amity Lodge who served as our Chaplain for the night. Thank you again Worshipful Chris for your help.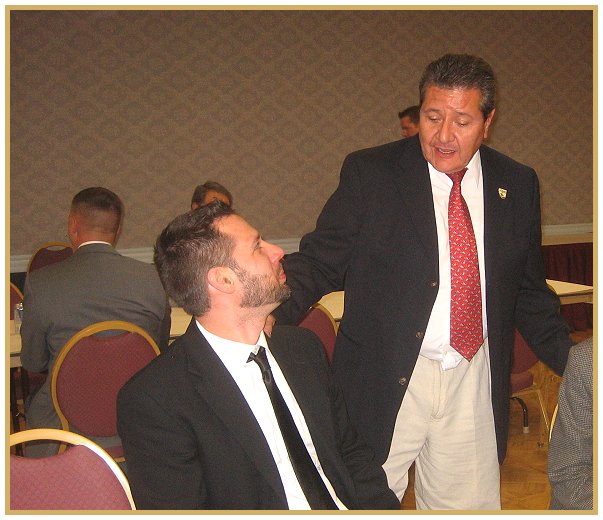 Brother Mario Urbino who served as Senior Steward for both degrees congratulates Brother Thomas.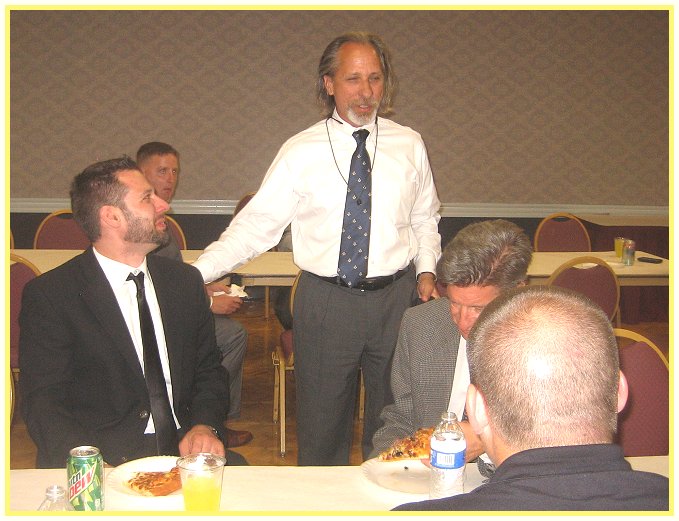 Brother Bob Sheeler, Marshal, also offers words of wisdom to our two new Entered Apprentices.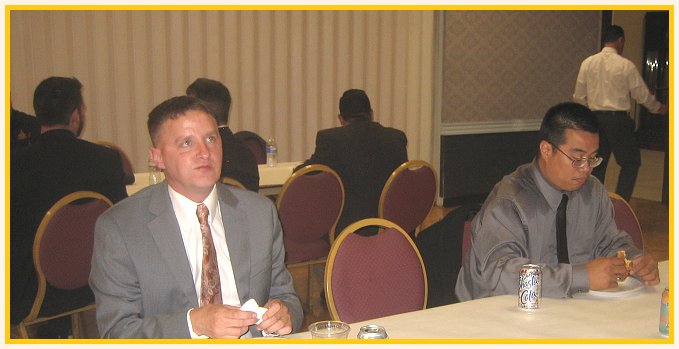 And....The food and fun continues with fellowship among the Brothers.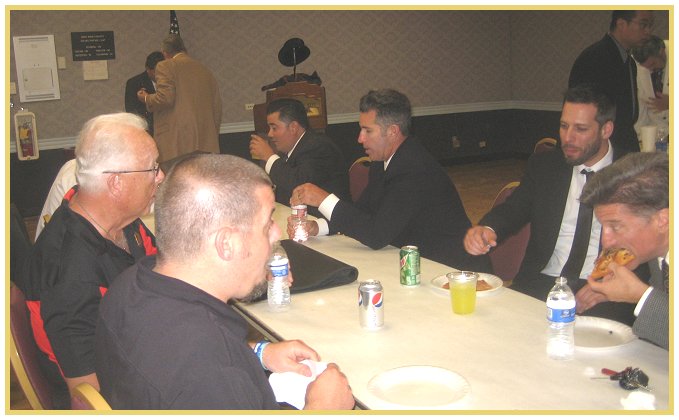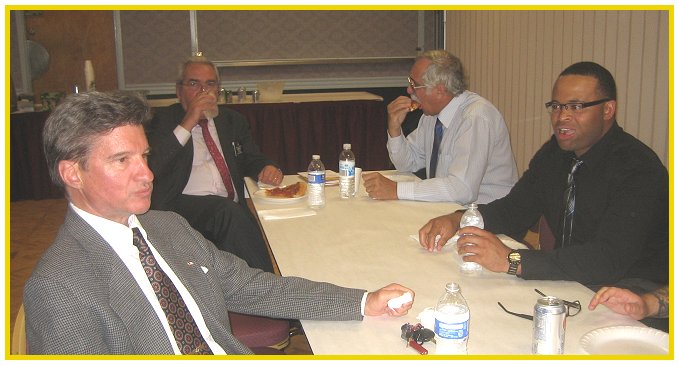 So ends another important and fun evening in the ever growing Samuel Warren Hackett Lodge..