July 23, 2013, another important and fun evening as Brothers Bryan Sumpter and Jason Bockerman were passed to the degree of Fellow Craft. Brothers Sumpter and Bockerman were obligated by Brother Robert Salini, Junior Warden who gave two great degrees. Worshipful William "JR" Knight, PM, Master, delivered the Middle Chamber lecture, Brother Salini presented the Master's lecture and Worshipful David Haslim, PM, delivered the charge.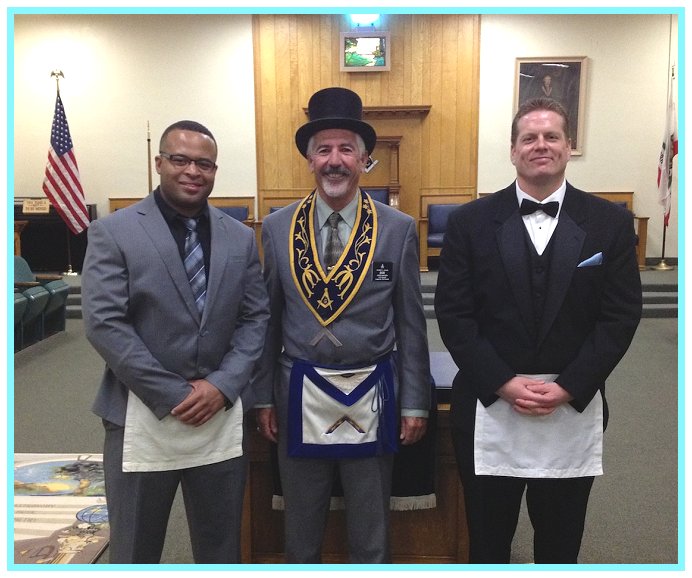 Brother Bryan Sumpter and Brother Jason Bockerman are congratulated by Brother Salini who was in the East for both degrees.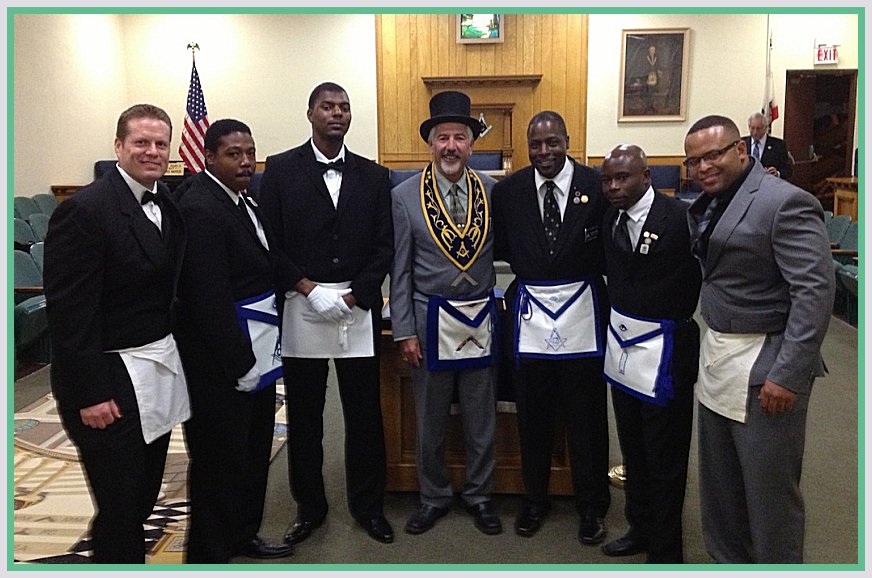 Brother Salini poses with our new Fellow Crafts and the many visitors that honored us with their presence. We thank Worshipful Raymond Gray, Master of G.A. Thompson Lodge #79, and Brother Odell Hardy, also from G.A. Thompson Lodge. Thanks too to Brothers Eric Nevels, Daniel Smith and Michael Trapps, visiting from Gibralter Lodge #58.
Special thanks to Brother Robert Merchant of G.A. Thompson Lodge who was visiting and who graciously assisted us with the degrees by acting as the Junior Deacon for the opening, closing and both degrees. Great job Robert.
Thanks Brothers and please be sure to visit us often.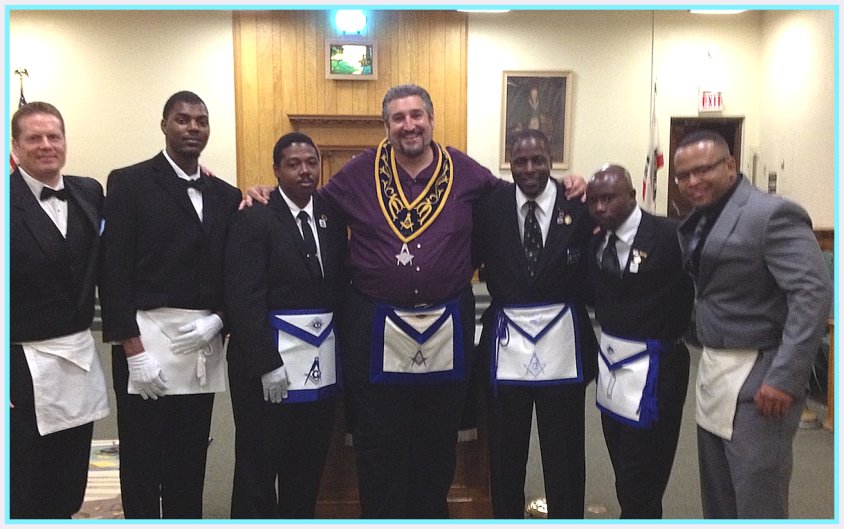 Worshipful "JR", PM, Master, also welcomes and poses with our new Fellow Crafts and our visitors.