On April 8, 2014, Brother Bryan Sumpter was raised to the sublime degree of Master Mason. Brother Sumpter was obligated by Worshipful Ryan Bacaoco, Master. Brother Bob Salini, Senior Warden delivered a perfect third degree lecture and Worshipful Jim Achenbach, PM, delivered a flawless charge. Worshipful Michael Allen, PM, did his usual wonderful job in the East for the second section as did Worshipful Achenbach, PM, who was in the West. It was a great degree of which all the officers can be proud.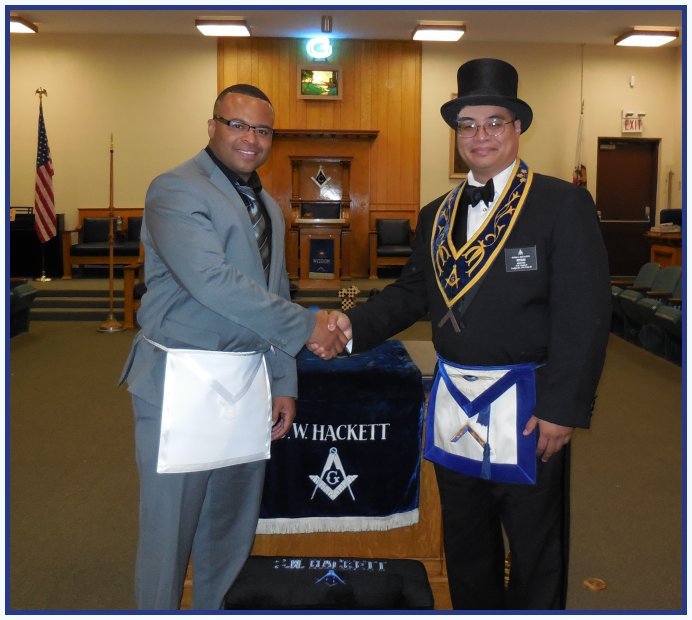 Brother Bryan is congratulated by Worshipful Ryan Bacaoco for being S.W. Hackett's newest Master Mason.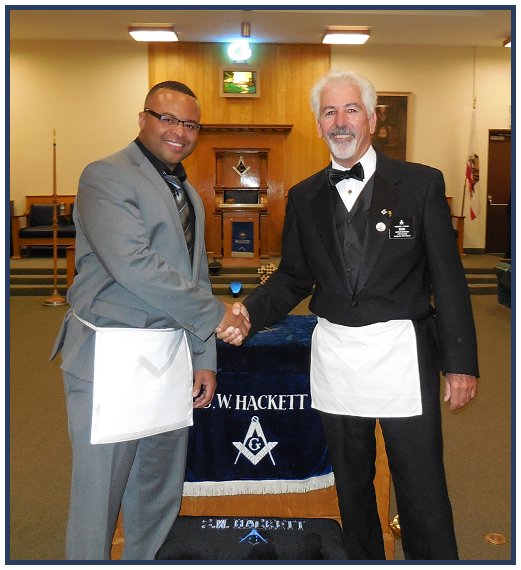 Also with congratulations is Brother Bob Salini, Senior Warden. Bob delivered the beautiful third degree lecture.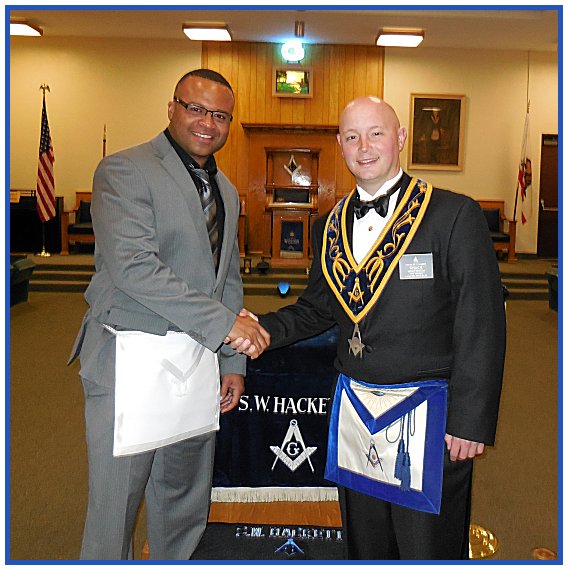 Brother Bryan is also welcomed as a Master Mason by his Masonic Brother and Navy friend, Charles Caskey, Senior Deacon. Brother Chuck also did a wonderful job in the first as well as the second section of the degree.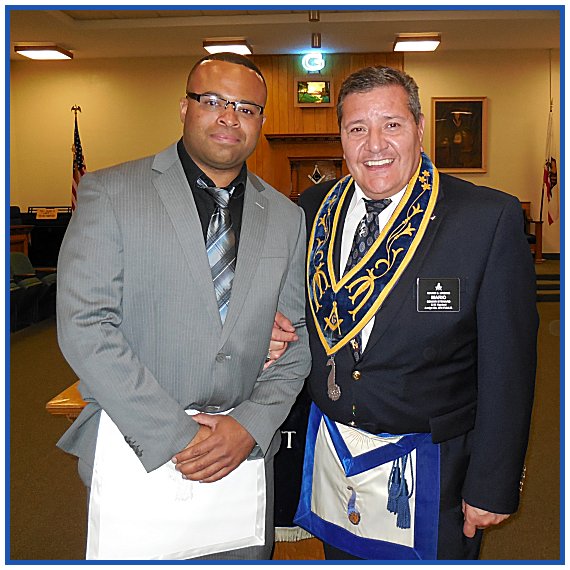 Brother Bryan poses with Brother Mario Urbino, Senior Steward. Brother Urbino has been involved with Bryan's degrees from Entered Apprentice to Fellow craft and on to Master Mason.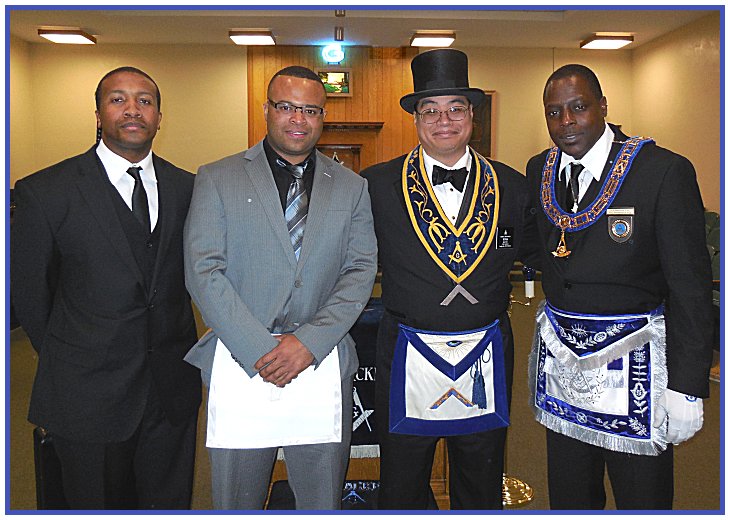 Our dear friends and Masonic Brothers from the Prince Hall Lodge pose with Brother Bryan and Worshipful Ryan Bacaoco. On the left is Brother Chris Eaton and on the right is Worshipful Raymond Gray, PM. So glad you were here.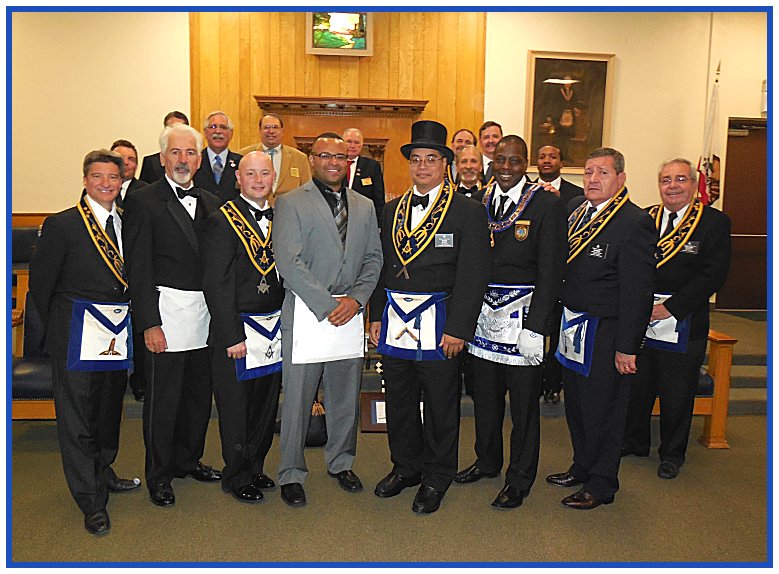 And then the whole group poses after the great degree.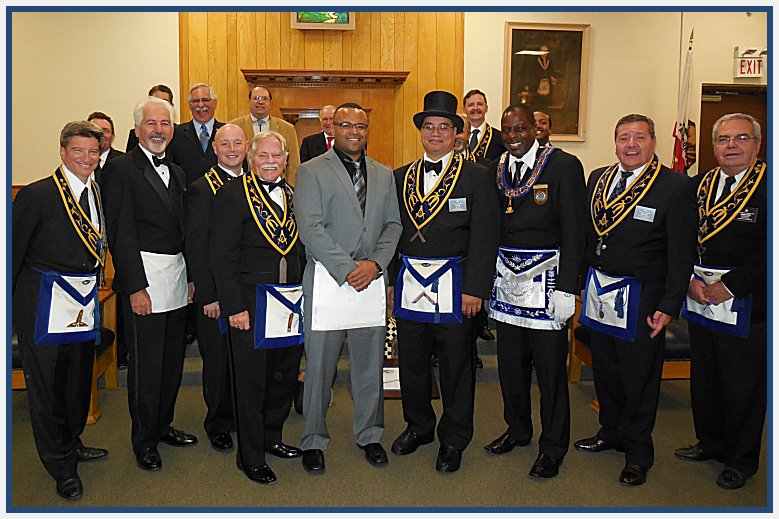 Another group picture and this time even the usual photographer made it, can you find him? It's like "where's Waldo".... But here is a clue... Just look for the shortest one in the shot.

Then on to the refreshments where two more presentation took place...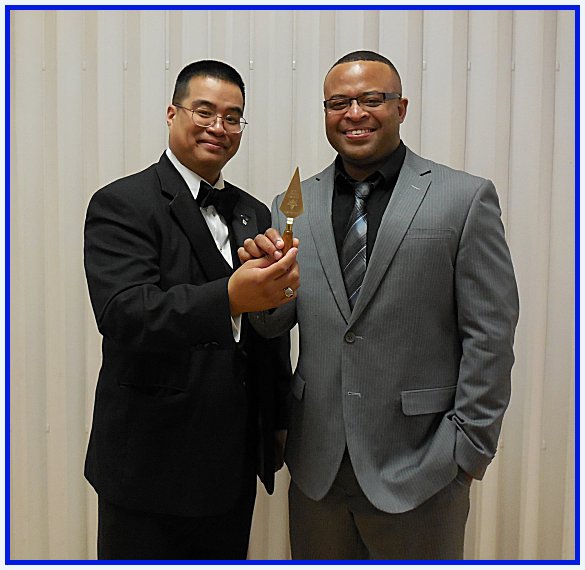 Worshipful Ryan Bacaoco, Master presents the Master Mason's trowel to Brother Bryan Sumpter.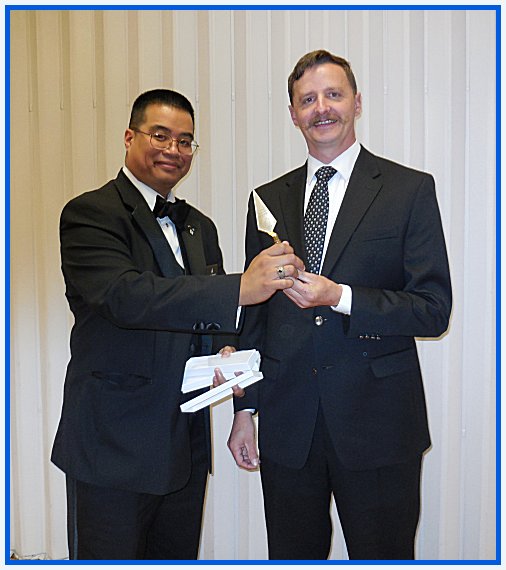 Although raised last month, Brother Ben Bridges finally receives his Master Mason's trowel.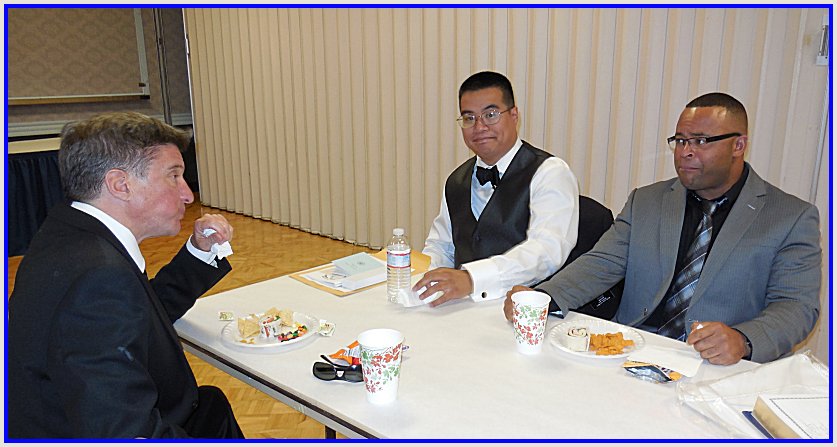 Then at the refreshments and offered words of wisdom Worshipfuls Jim Achenbach, PM, and Ryan Bacaoco, Master, make Brother Bryan listen..... or else!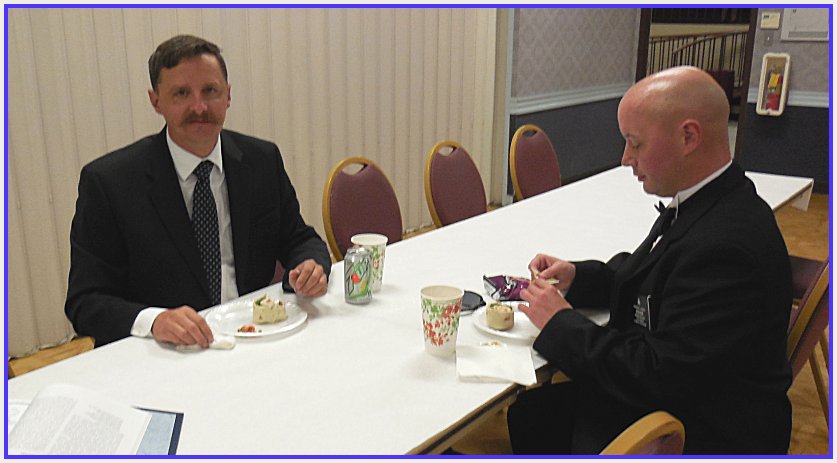 Brothers Ben Bridges and Chuck Caskey enjoy the treats.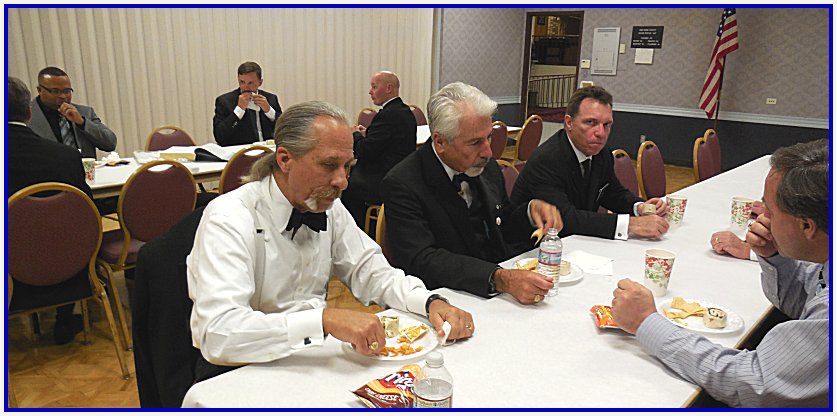 A great degree, great snacks and great Brotherhood, what more could you ask?