At the April 7, 2015, Stated Meeting, we were honored with our annual visit and reception of a Grand Lodge officer.

Worshipful William R. Stokes, PM, and inspector of the 921st Masonic District was recieved in the Lodge with Private Grand Honors.

Worshipful Robert Salini, Master, was presented with a certificate of thanks to SW Hackett Lodge and to the Master for this official visit.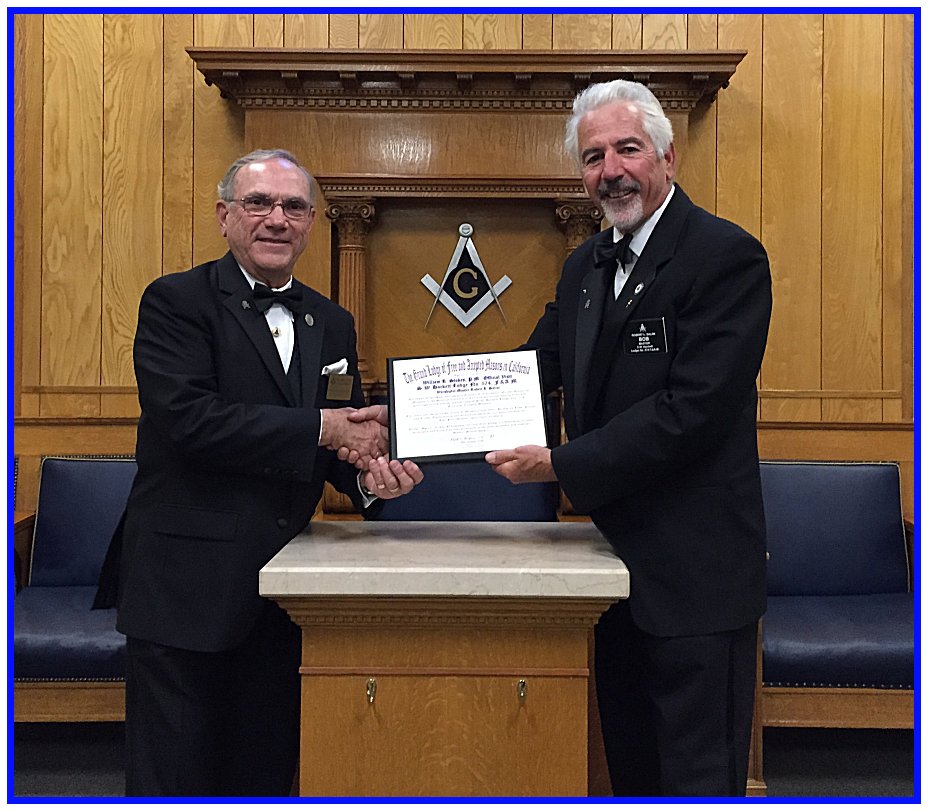 Worshipful Stokes presents a certificate of thanks to Worshipful Robert Salini.