On June 30, 2009, SW Hackett Lodge celebrated its Past Master's night.
Bro. Paul Stephenson was raised to Master Mason by the "Old Pros".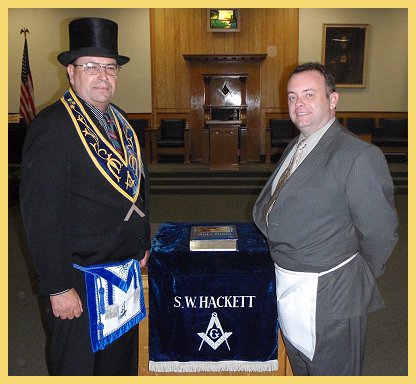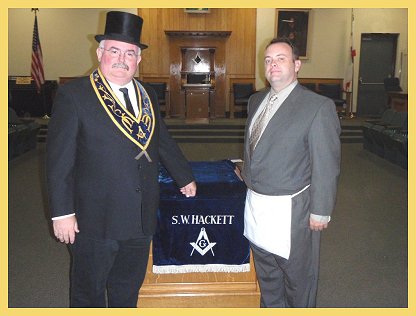 On the left, Wor. Clint Black, PM, Master, congratulates Paul; and on the right, Wor. Kyle Dau, PM, obligated Brother Stephenson in a great degree.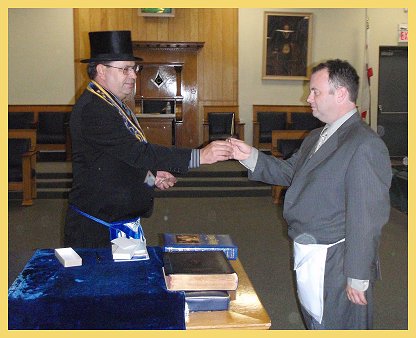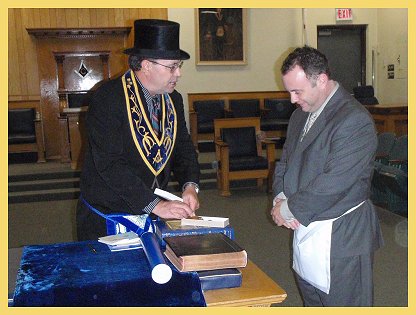 Master Black presented Bro. Paul with the trowel and other tokens of this always memorable event.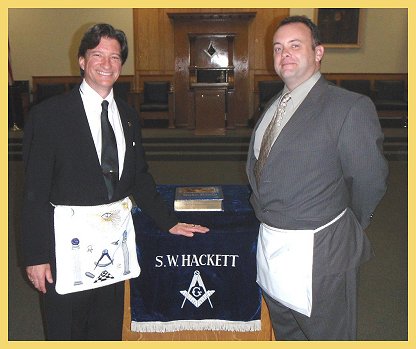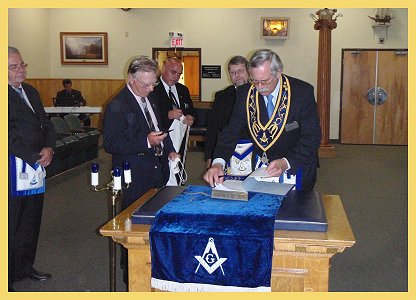 On the right, Wor. Jim Achenbach, PM poses with his friend Paul.
On the right, Wor. David Haslim signs Paul's Bible along with Wor. James Campbell on David's right and Wor. Dimiter Lyakov also prepare to sign. Behind David are two visitors from Consuelo No. 325. We are so pleased that they could join us and invite others to do the same.