On the evening of January 4, 2017, Wor. Robert Salini, PM, was presented with the prestigious Pike Award at the Stated Meeting of the San Diego Valley of the Scottish Rite. This Award was presented as the Technical Staff Award in recognition of superior work done in 2016. Worshipful Bob was also presented with this award in 2014.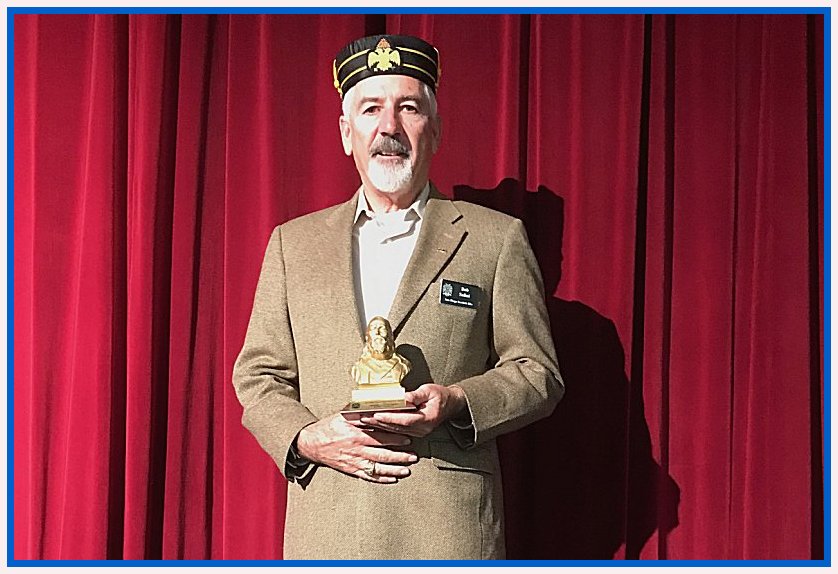 We congratulate Worshipful Salini who is not only very active in SW Hackett lodge being a
Past Master and current Junior Warden as well as Officer's Coach, but also very active in the Scottish Rite
and the Shrine. He truly gives much of his time to the craft he loves.