Brother Salini was obligated by Brother Laurvich, SW. The lecture was beautifully presented by Wor. Brother John Gamache, PM, and Worshipful Brother Achenbach, PM, delivered the charge.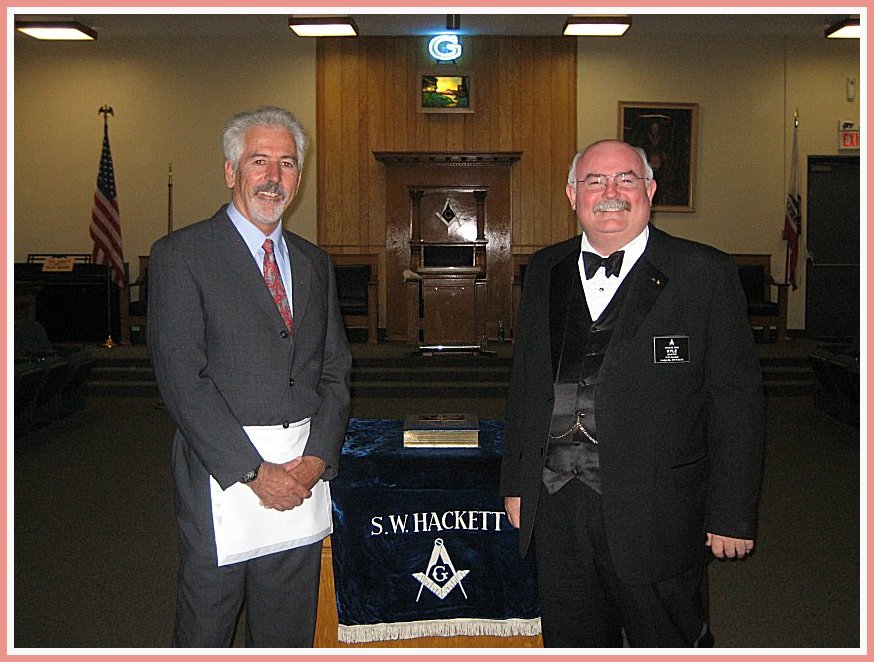 Bro. Salini all smiles with Wor, Kyle Dau, PM, Master on his being raised to the degree of Master Mason.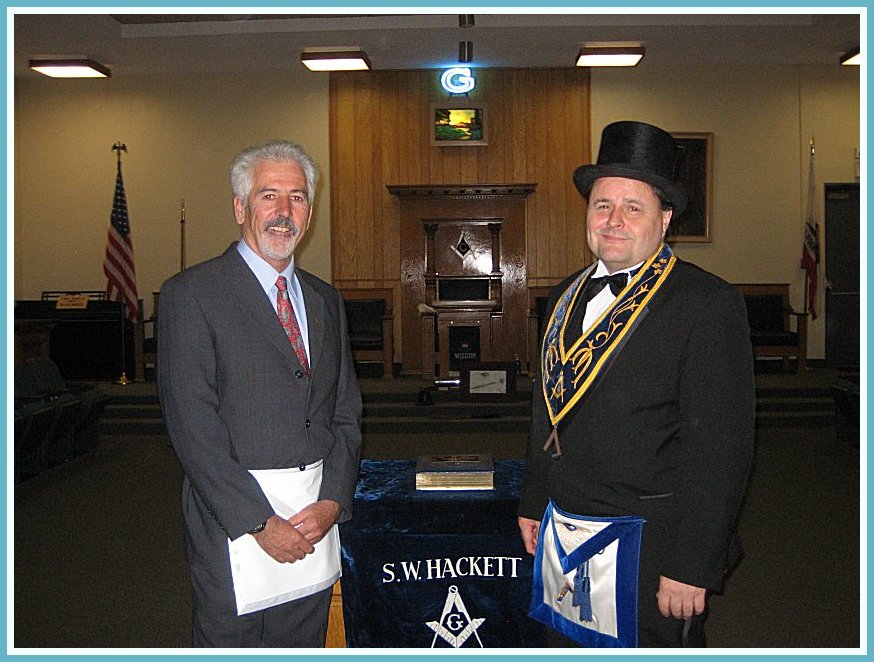 Bro. Salini and Bro. Laurvick, SW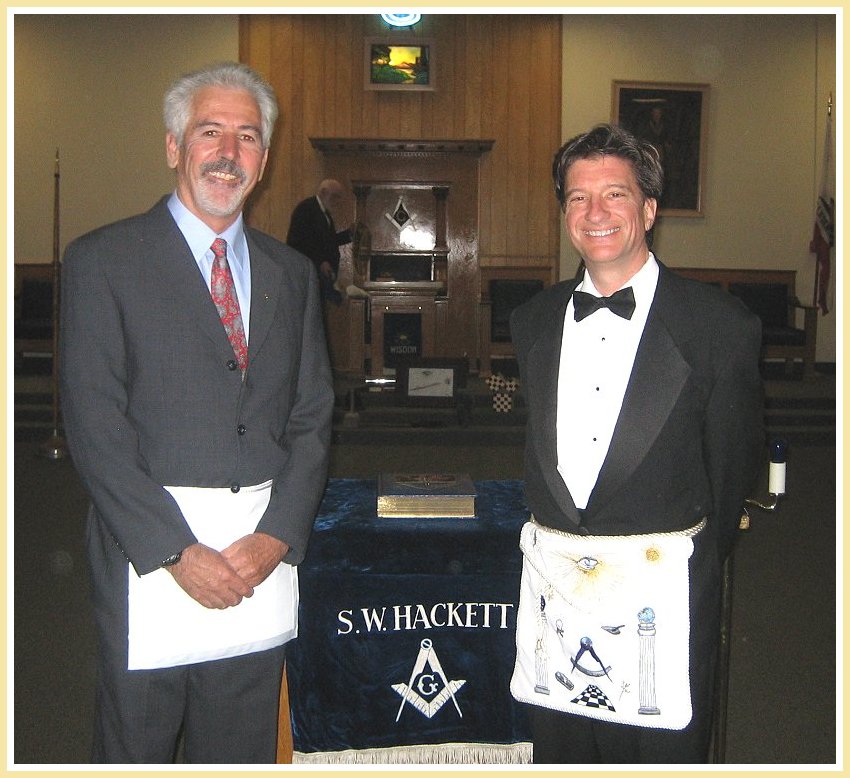 Bro. Salini and Wor. Bro. Achenbach, PM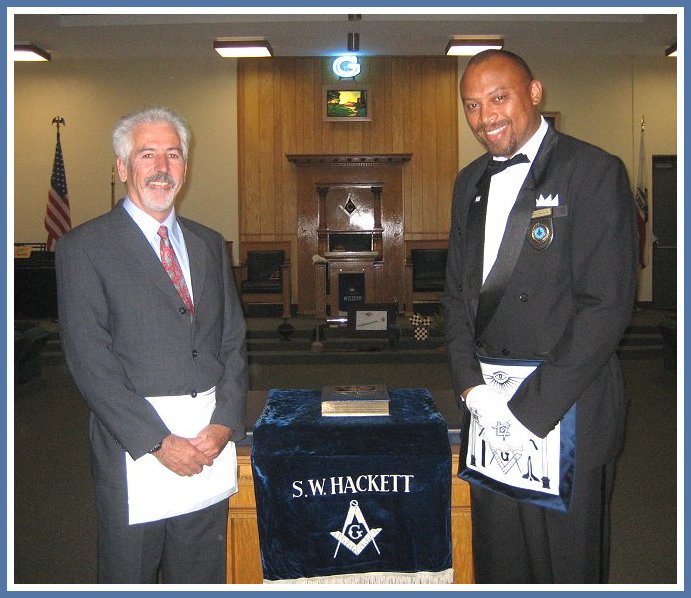 Bro. Salini with visiting brother and long time friend of Robert, Bro. Irving Williams, Sr., Secretary of Gustavus A. Thompson Lodge #79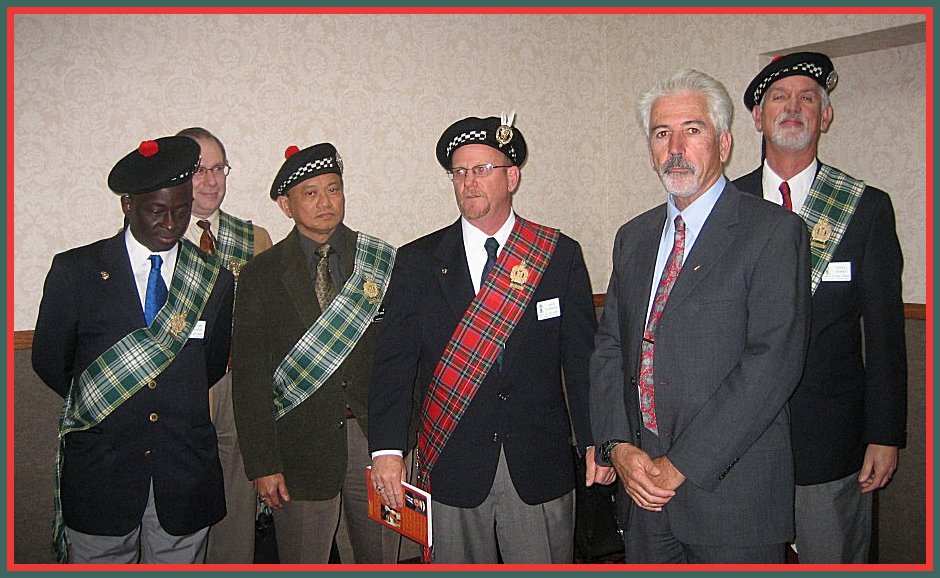 We were honored to have visitors from the Knights of Saint Andrew of the Scottish Rite.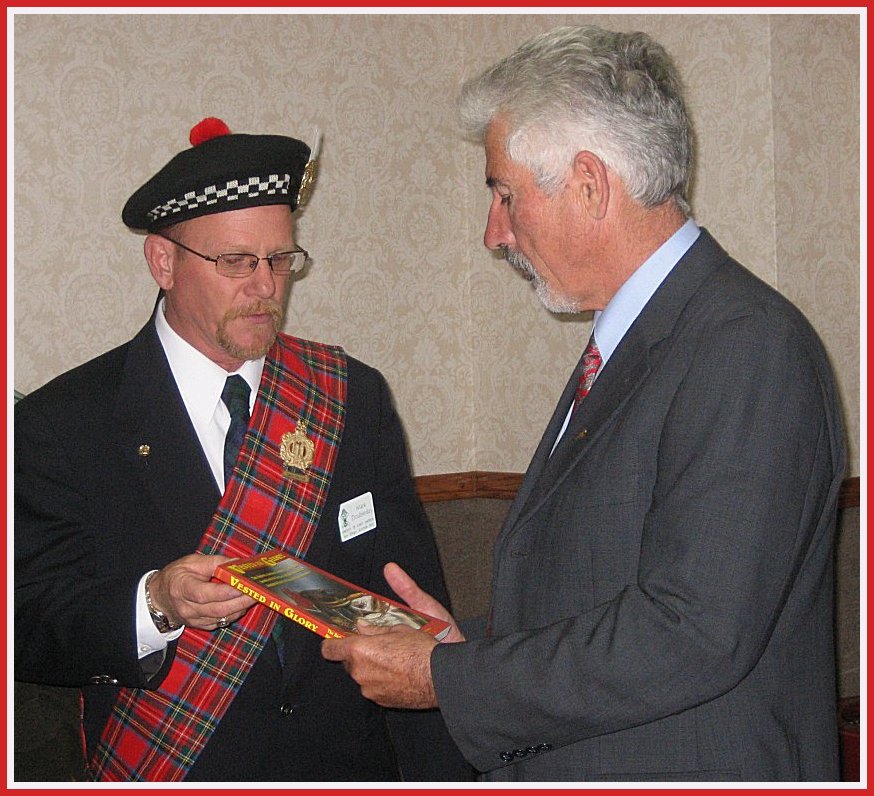 Brother Saline was presented with the book "Vested in Glory" as a gift from the Knights of Saint Andrew.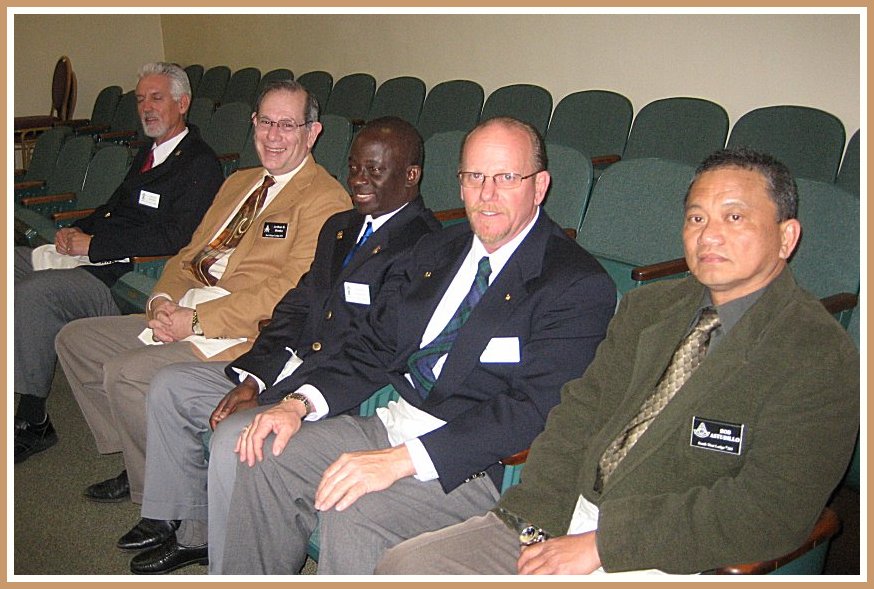 Some of the visitors that we were honored to have in our Lodge, from sitting Masters, to Past Masters and Brethren alike. We thank them and hope they visit us again.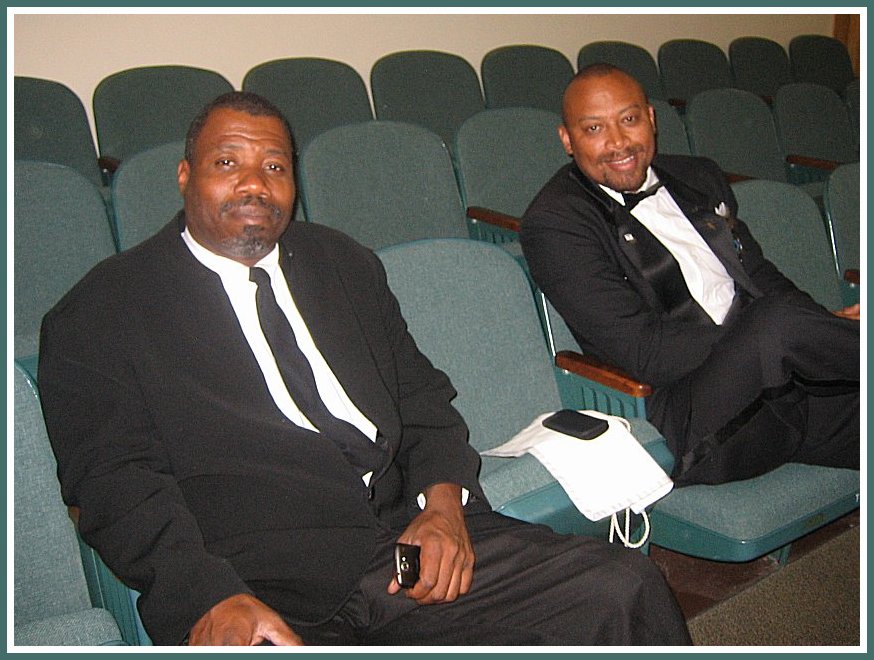 Two other visiting Brothers that honored us by attending this great night.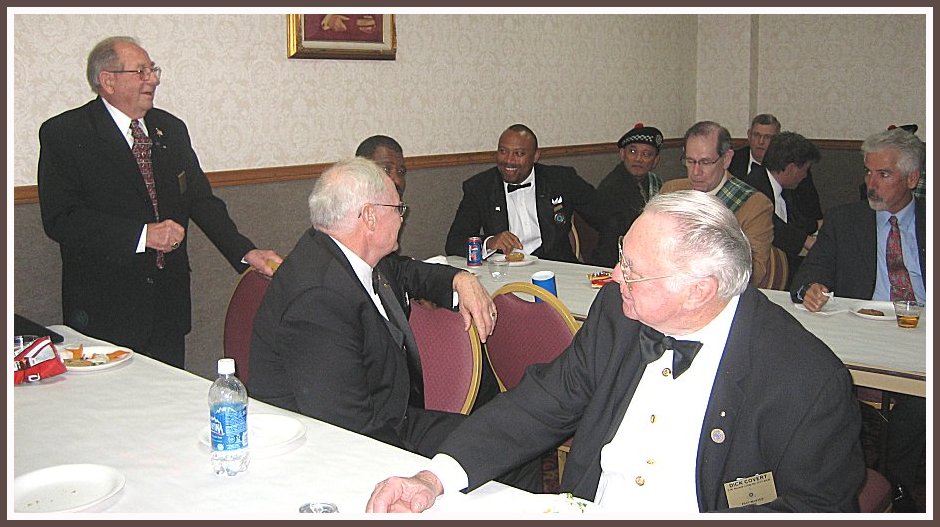 At the celebration, Wor. Brother Ted Ketterer, PM imparts some wisdom to Bro. Salini