On Saturday April 22, 2017, Wor. Bob Salini presented another great BBQ for the Hackett family. Bob and his lady Norma put out a wonderful
spread of good food. There was a Mexican type feast with tacos, fajitas, chicken, beef, salsa, and all the fixings. As it was with Bob's previous gatherings, it was lots of fun and well attended. Everyone seemed to have a great time and it was obvious that nobody was going to leave hungry.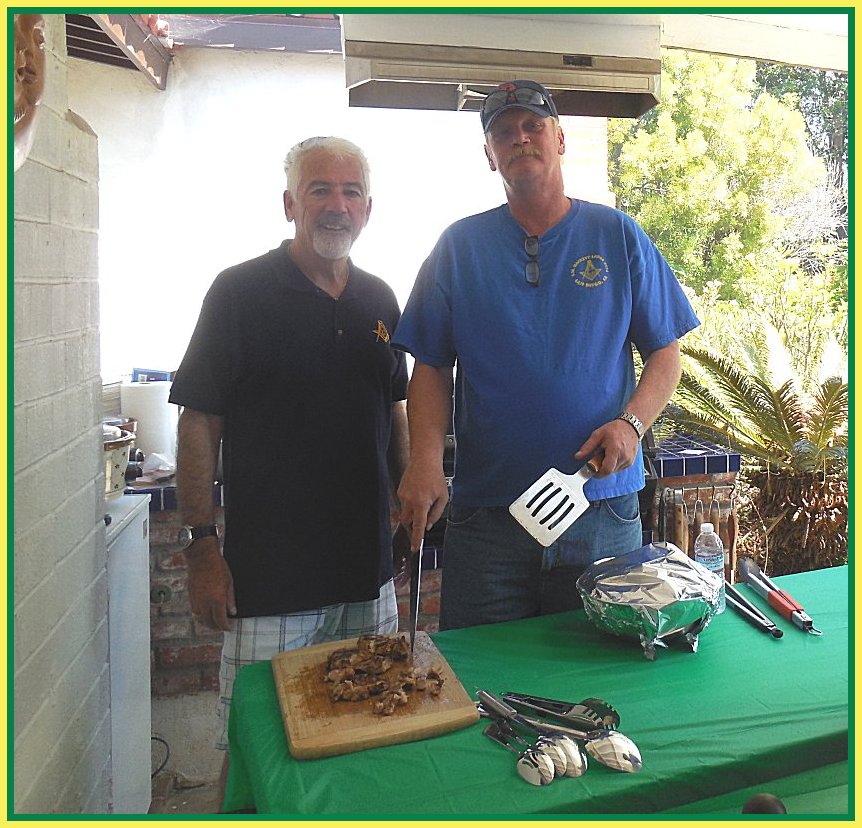 Our host, Wor. Bob Salini and the "grillmaster" Bro. Bob Gale...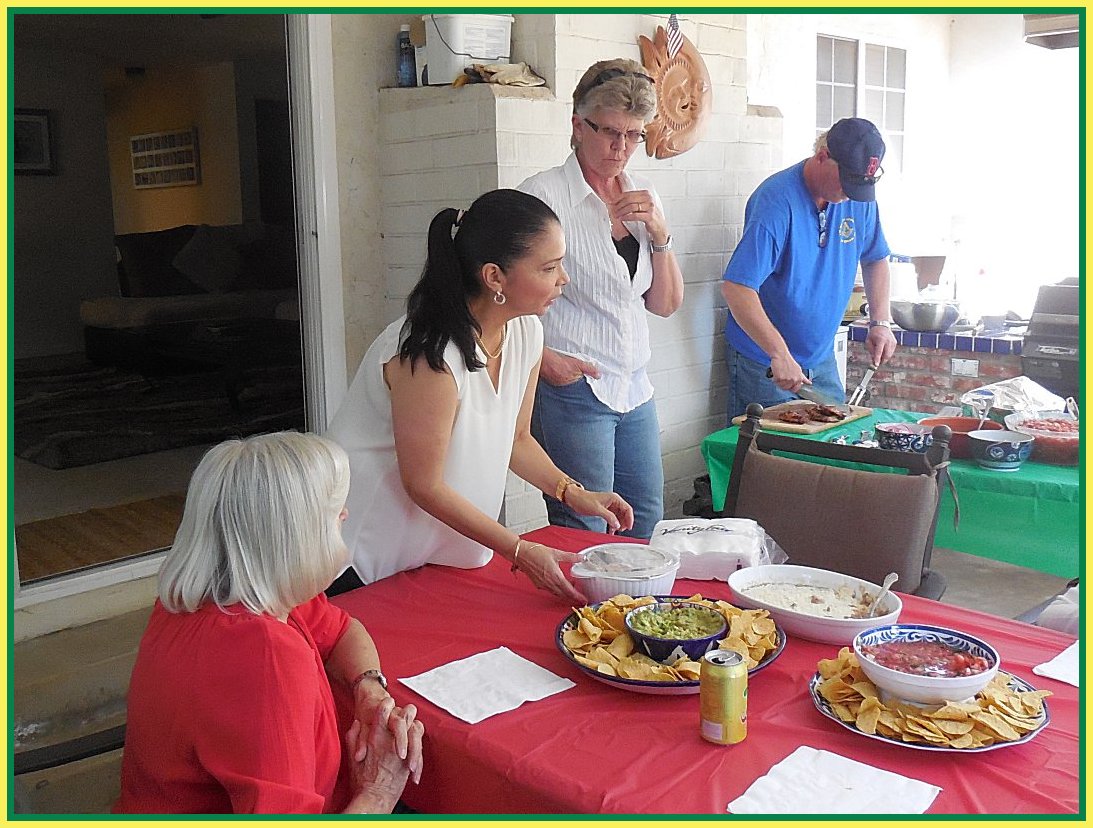 Our hostess Norma setting the table with Suzanne (standing) and Ingrid.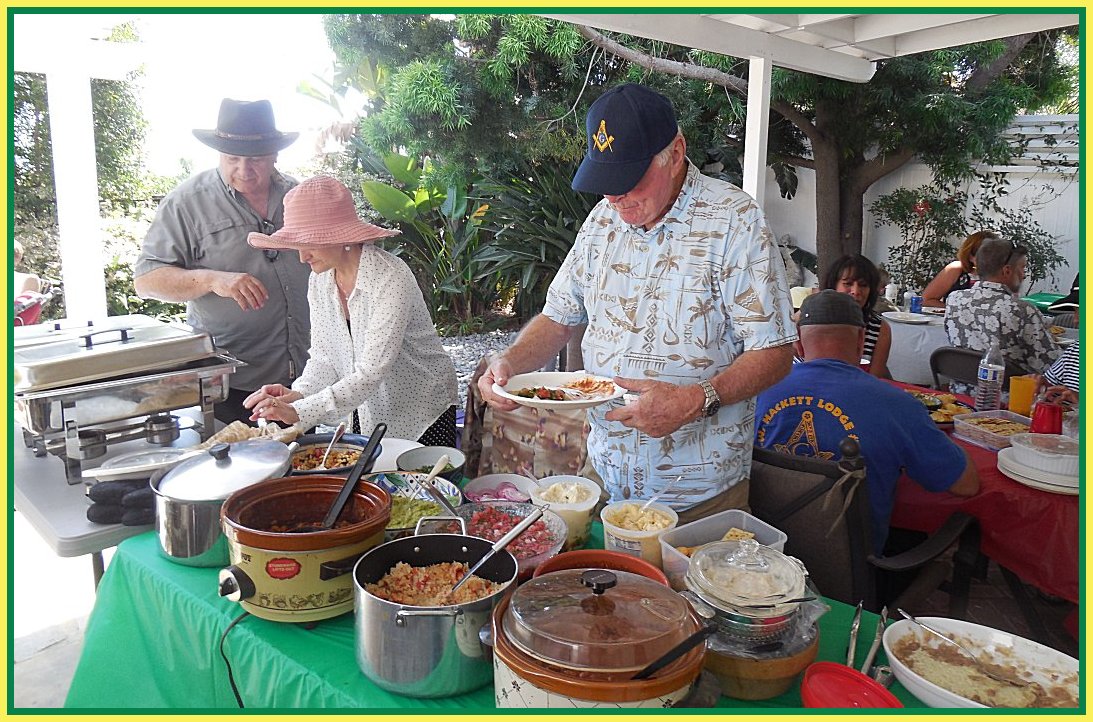 The food is very good and plentiful.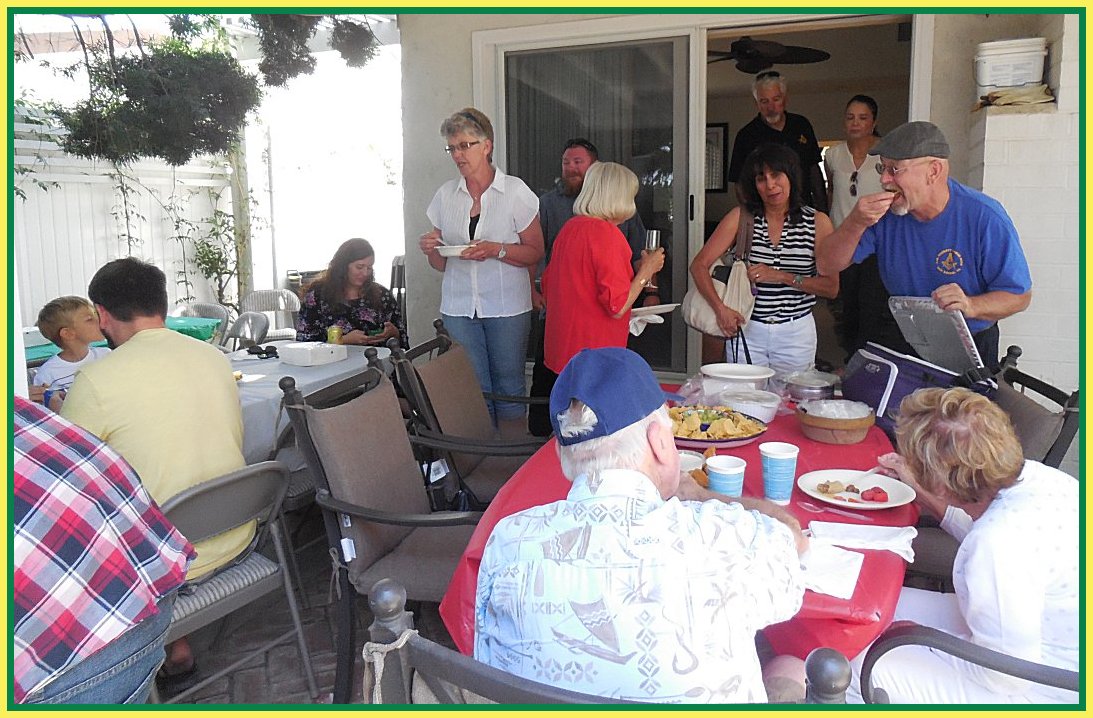 The group grows as more arrive for the food and fun.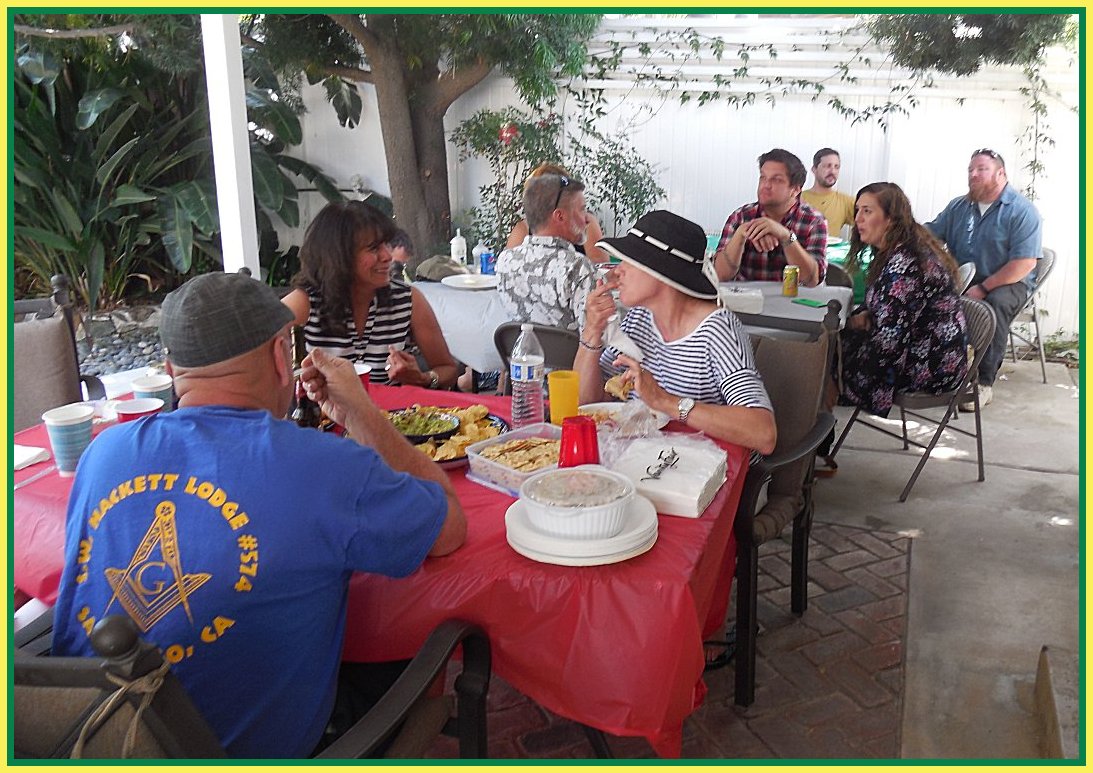 As the pictures here and below show, the Brothers, wives and kids enjoyed the meeting outside the lodge.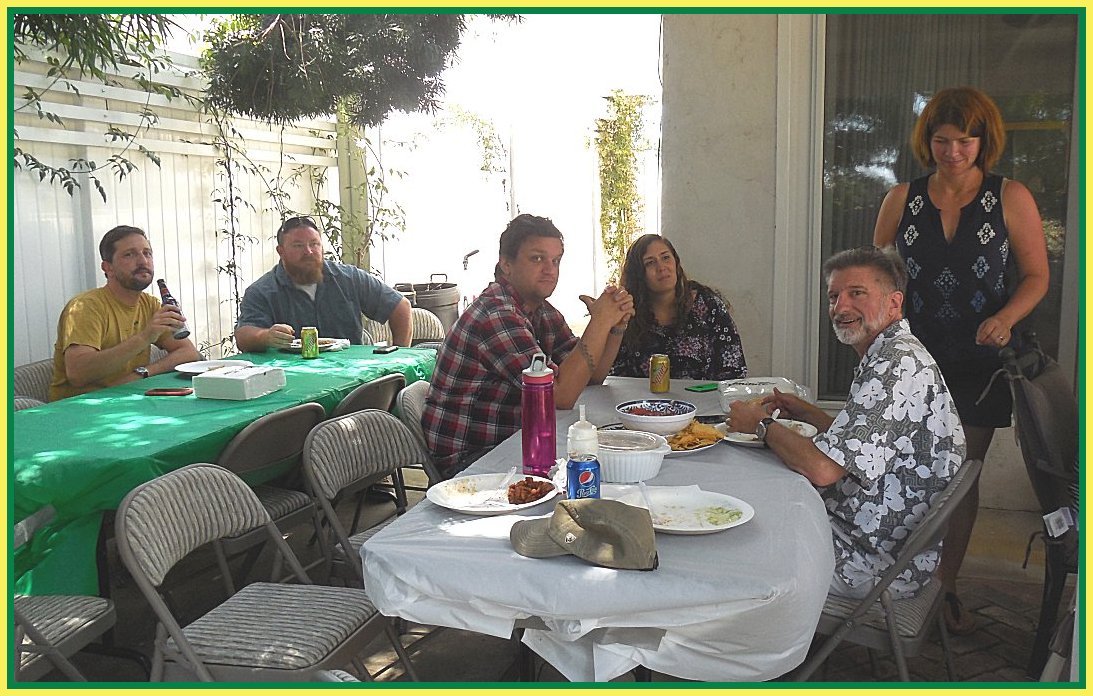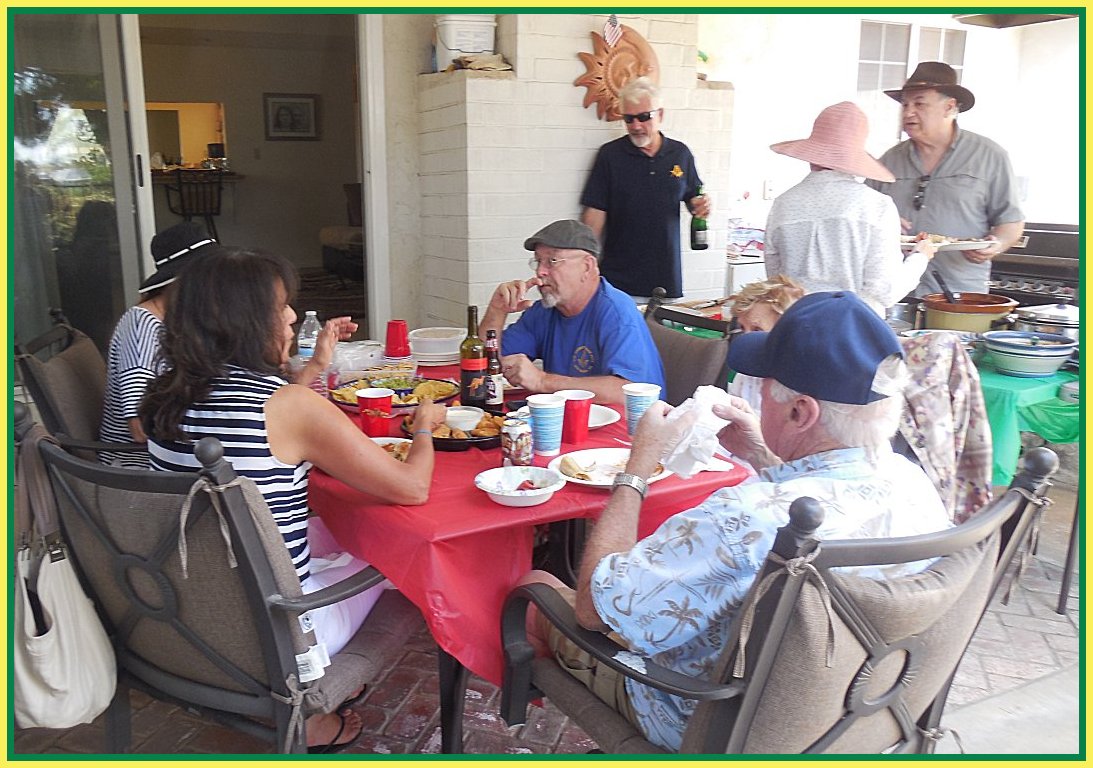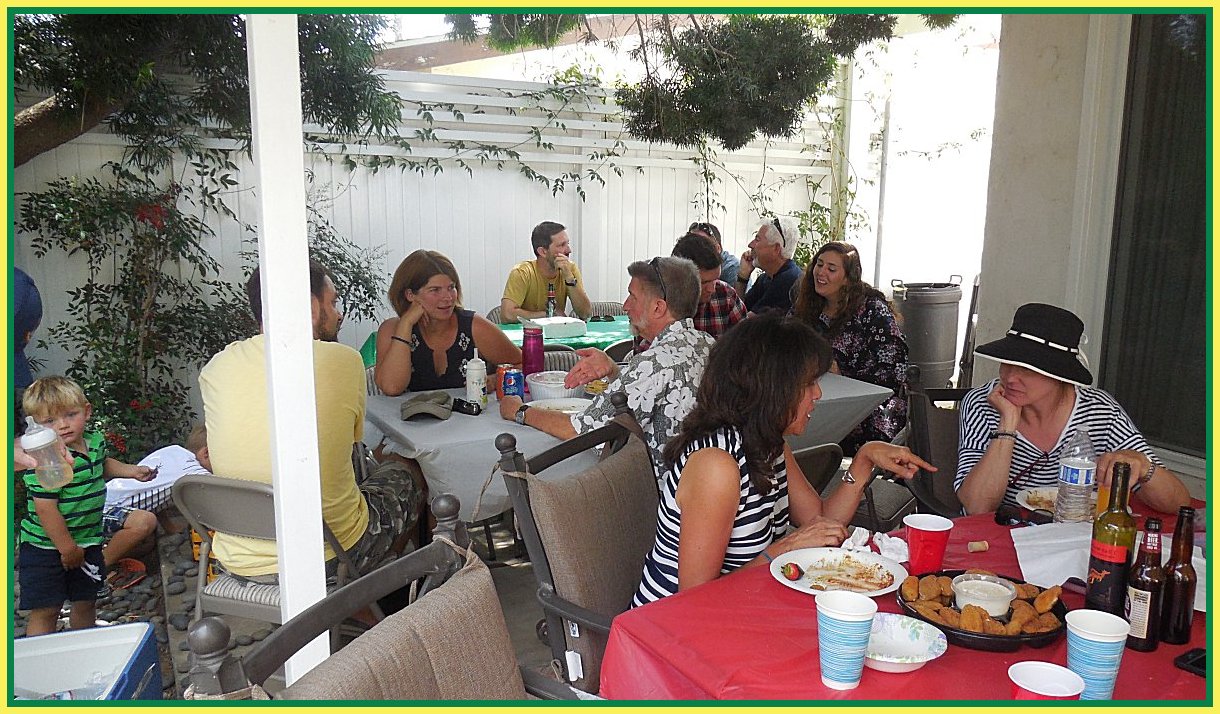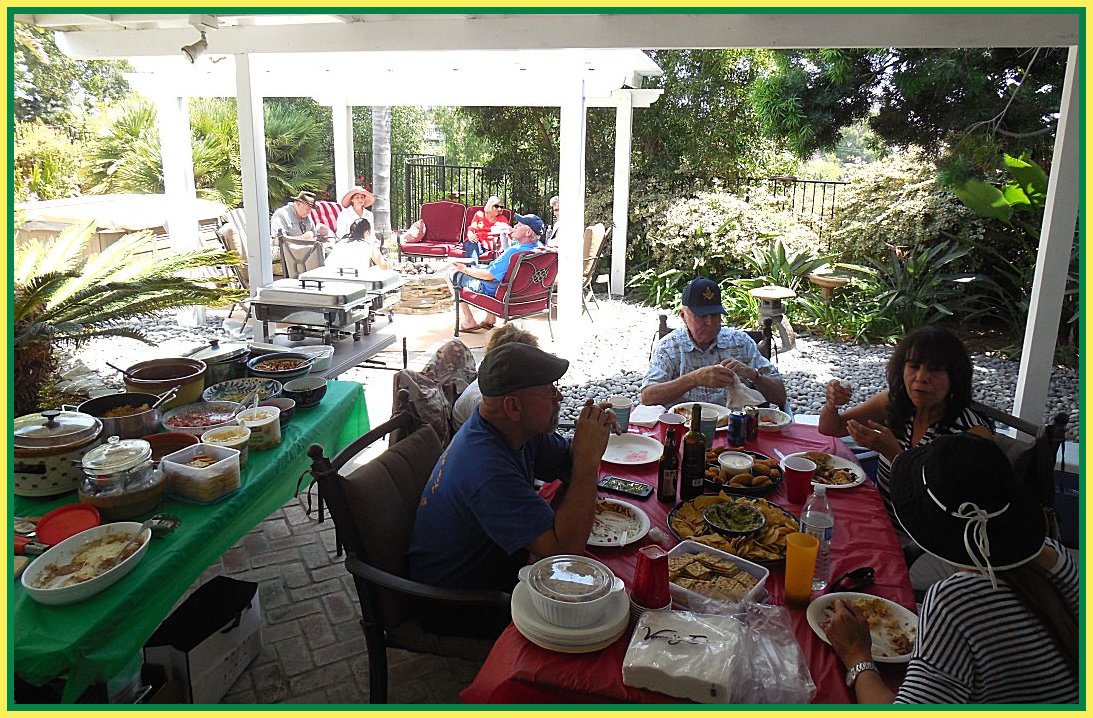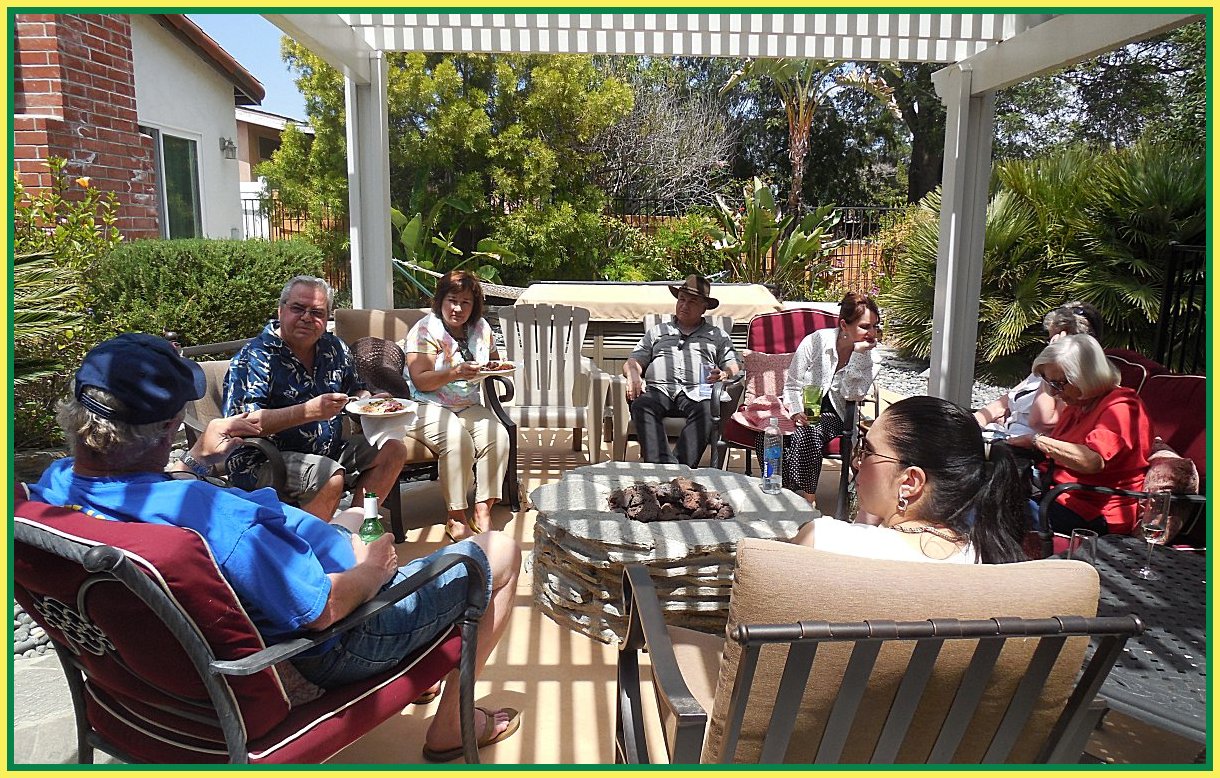 Thanks to our wonderful host and hostess, Bob Salini and Norma.
It was great fun and we look forward to the next event!