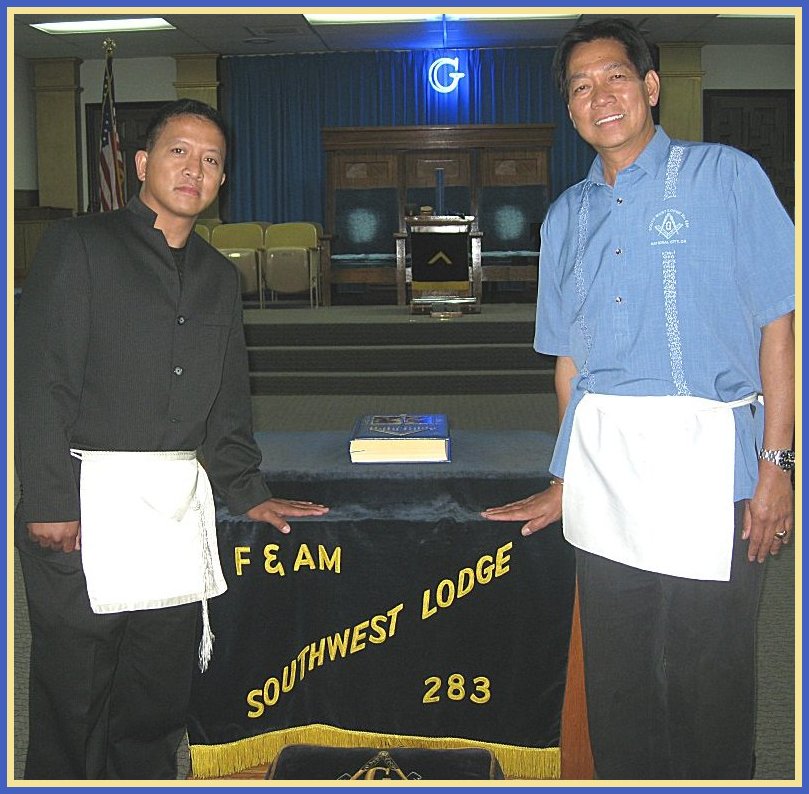 Wor. Cordero with newly raised Bro. Galendez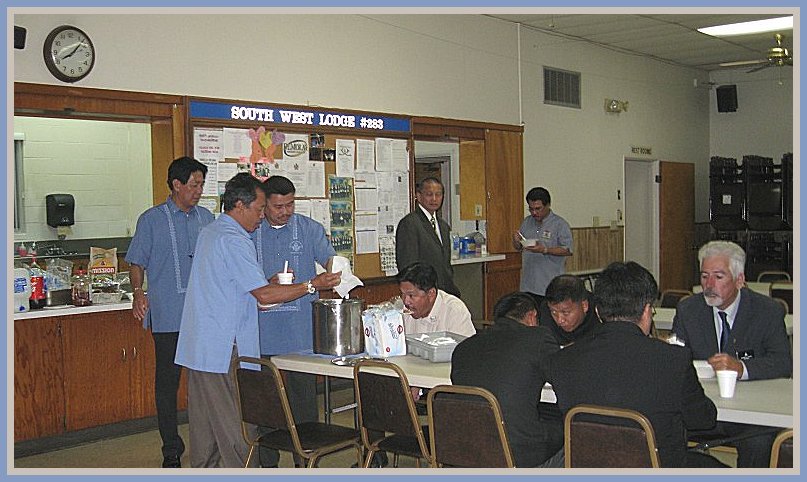 Still getting ready... With great brotherhood and great food like this nobody wants to stop eating.
Worshipful Clint Black, PM, Brother Steve Laurvick, SW, Brother Dennis Stahr, JW, and Brother Robert Salini, JS had the pleasure and honor to visit Southwest Lodge #283 in National City, on Thursday night May 20, 2010.
They observed, and Bro. Laurvick even took part in, a great Master Mason raising for Brother Emmanuel Galendez.
Brother Galendez was obligated by Brother Alan Ambito, SW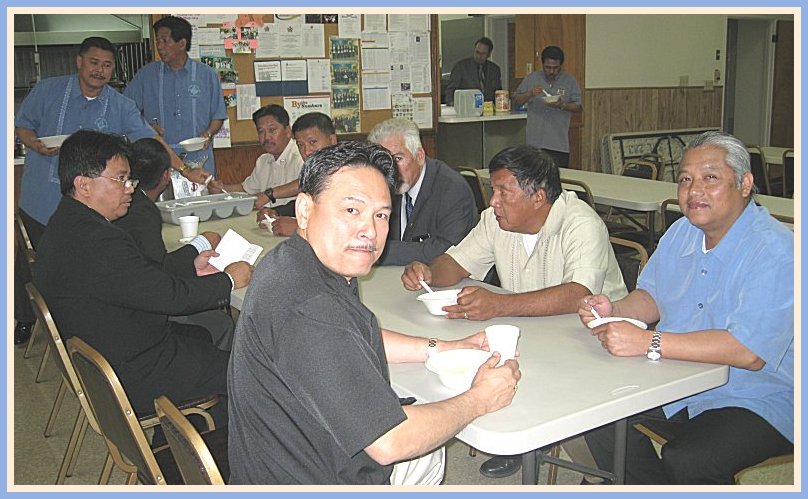 Soup and goodies to get ready for the raising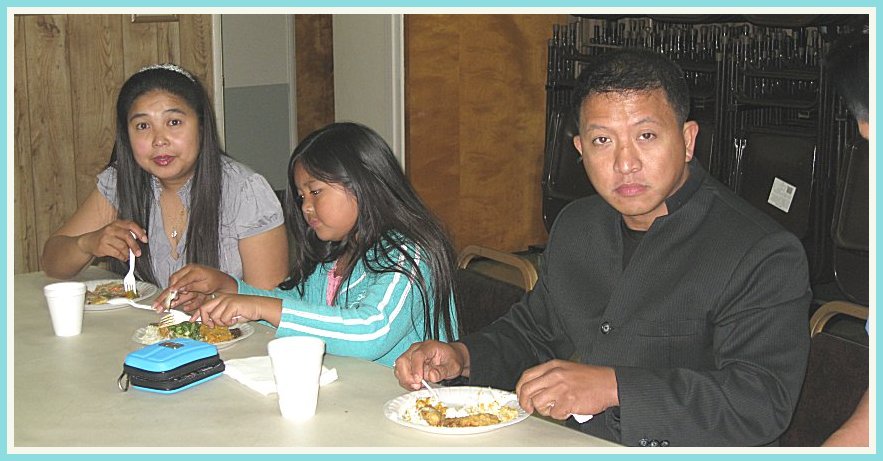 Bro. Galendez celebrating with his wife and daughter.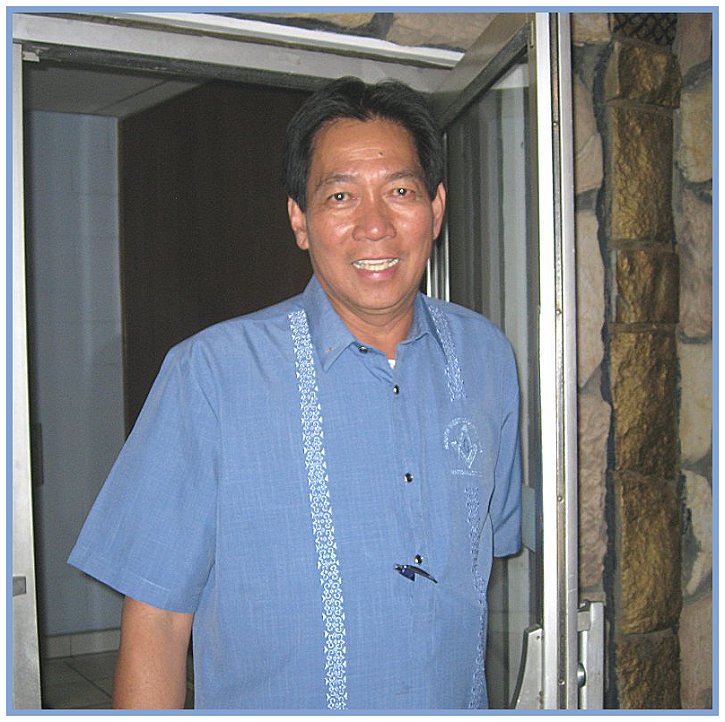 Thanks to Wor. Oscar R. Cordero, Master
Southwest Lodge #283, a gracious host.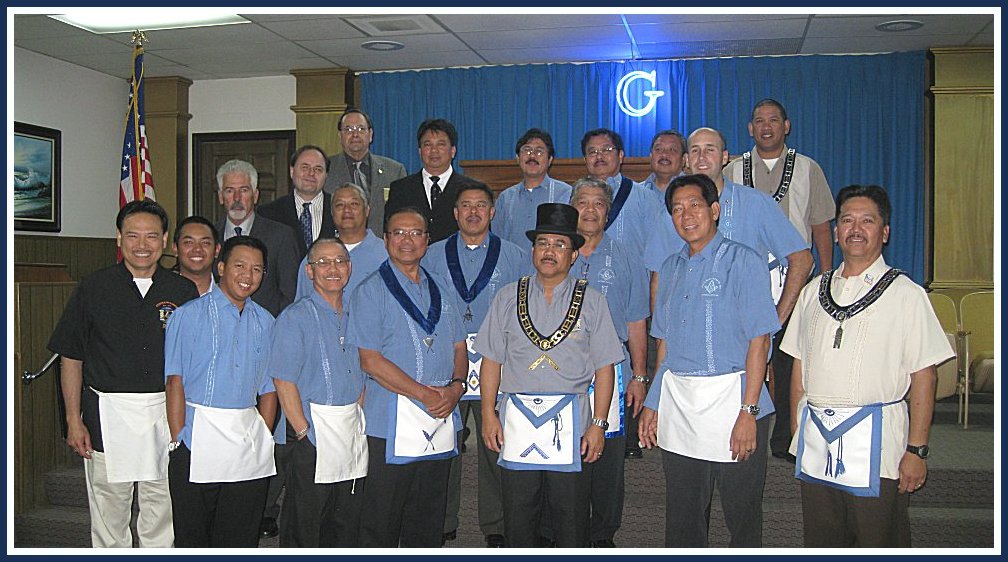 The Brothers gave us a great welcome, and a handsome bunch they are.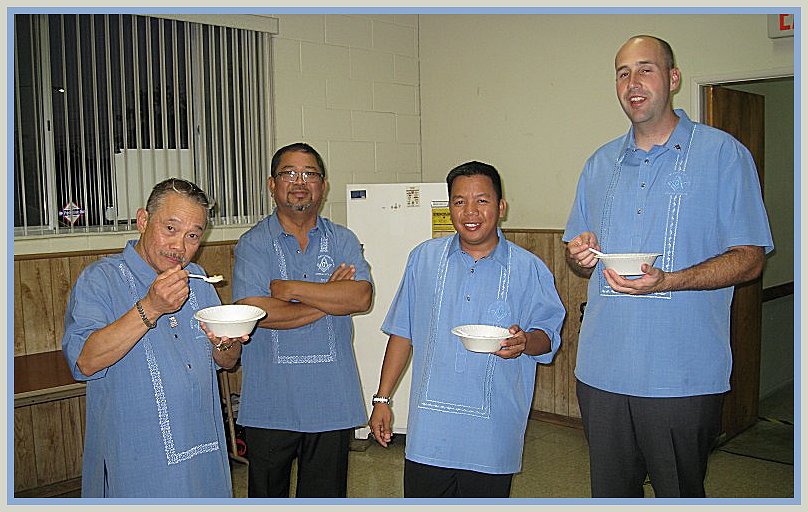 One last spoonful and it is time to get into the Lodge room.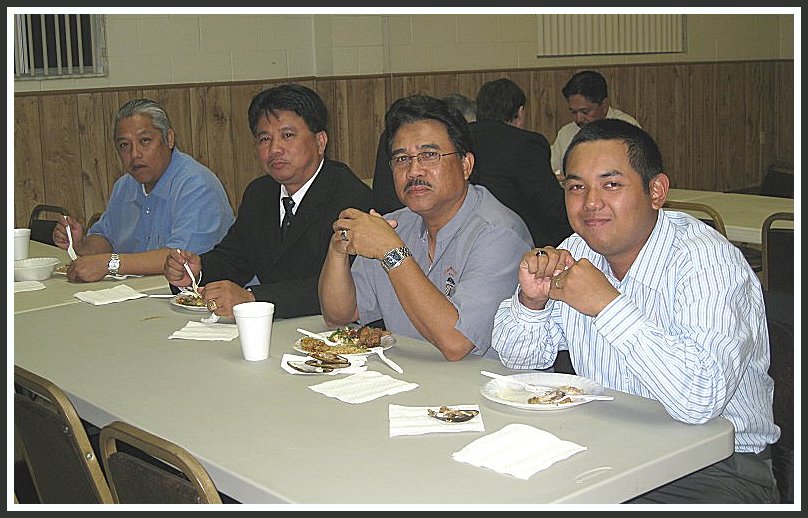 And even better feasting after the raising.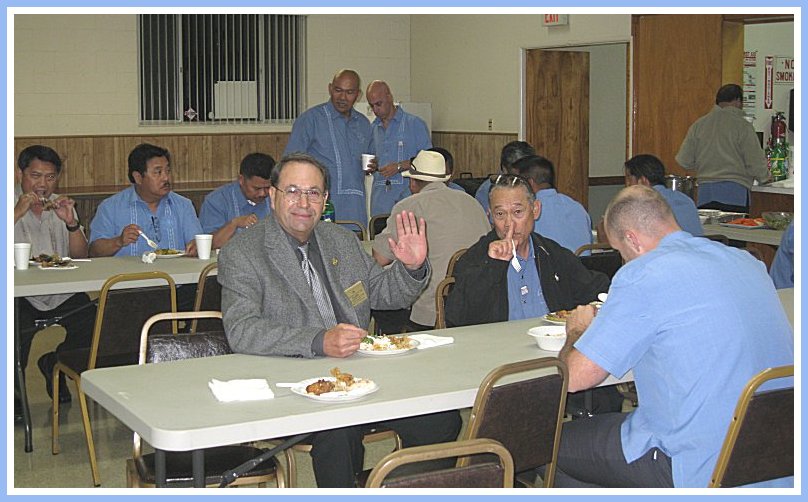 Time to say goodnight and get home now.