On this night, September 6, 2011 at our Stated Meeting, Brother Ryan Bacaoco was installed as the Senior Deacon to replace Brother Jim Williams. Brother Ryan has done a tremendous job in qualifying for the Senior Deacon chair and is now working to complete the qualification for Junior Warden and will be installed there in December for the 2012 Masonic year. We are all proud of the hard work he has done, especially in light of the fact that he holds a fulltime job and is also attending college...Talk about a "full plate".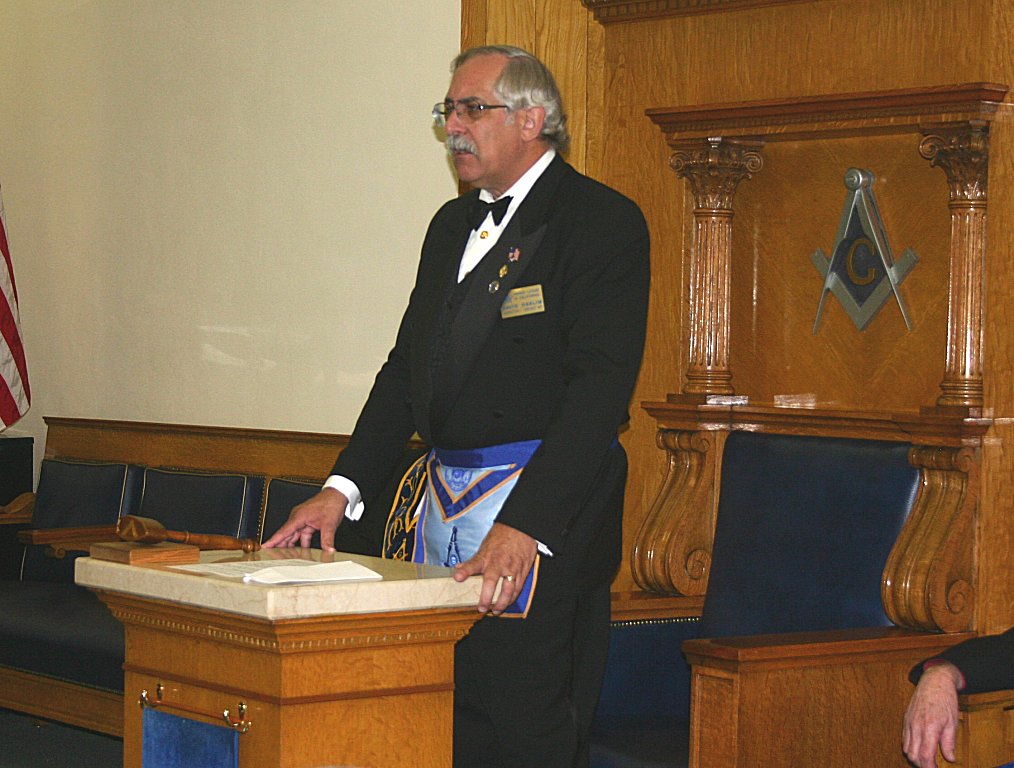 Wor. David A. Haslim, PM, Inspector, was the Installing Officer for Brother Ryan.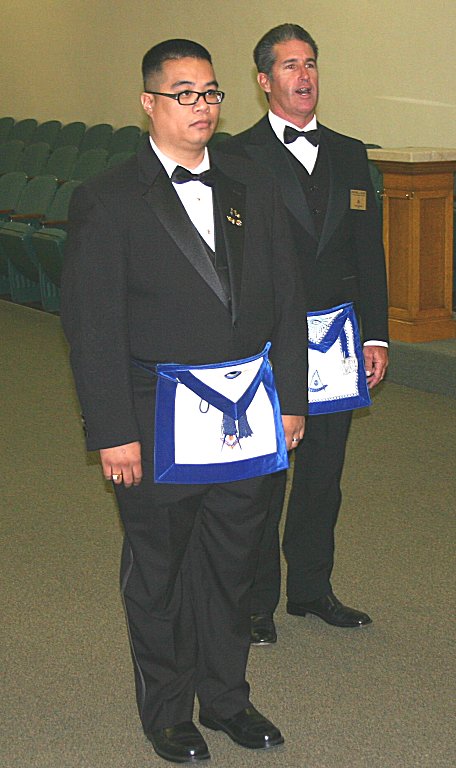 Wor. Michael Allen, PM, Master of Ceremonies, presenting the Senior Deacon for installation.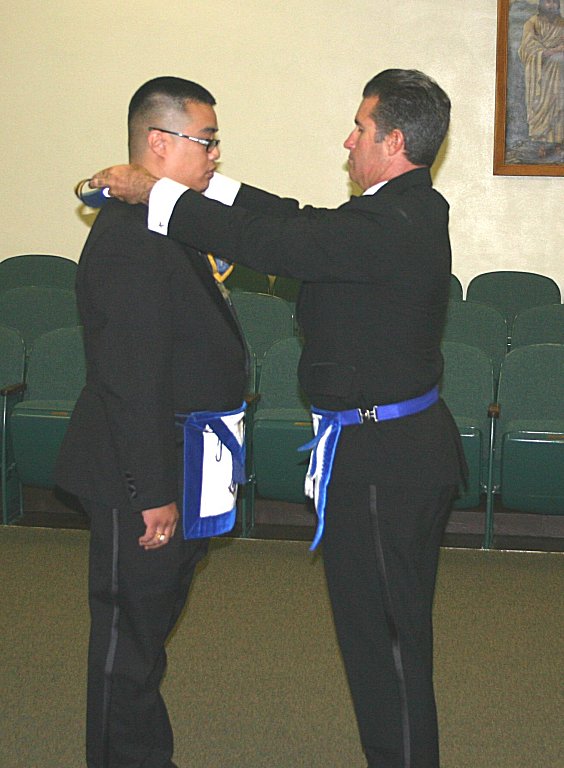 presenting the Senior Deacon jewel to Brother Ryan.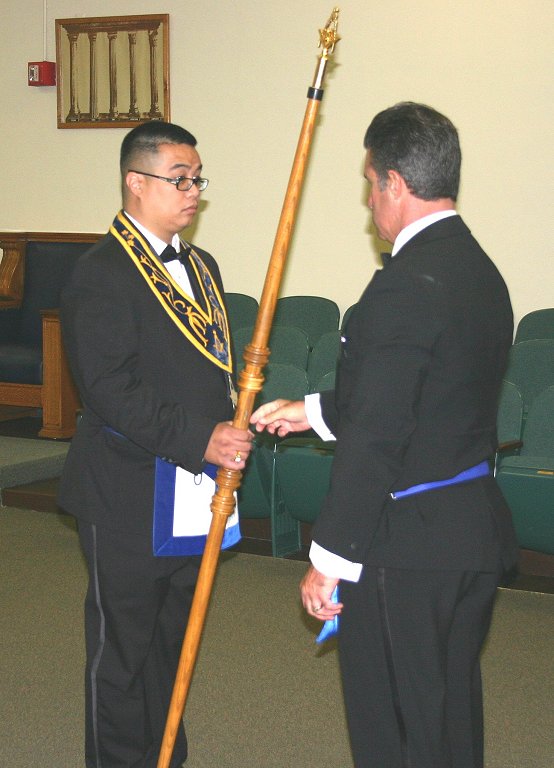 presenting the Senior Deacon's rod.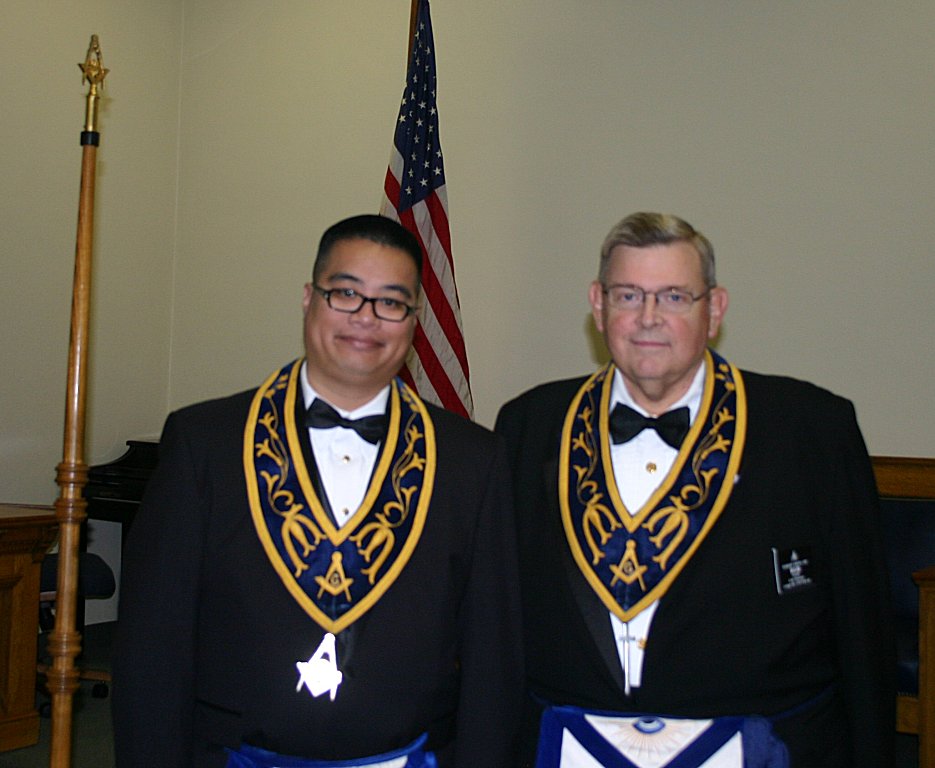 Wor. Robert I. Smith, PM, Tiler, Officer's Coach with Brother Ryan.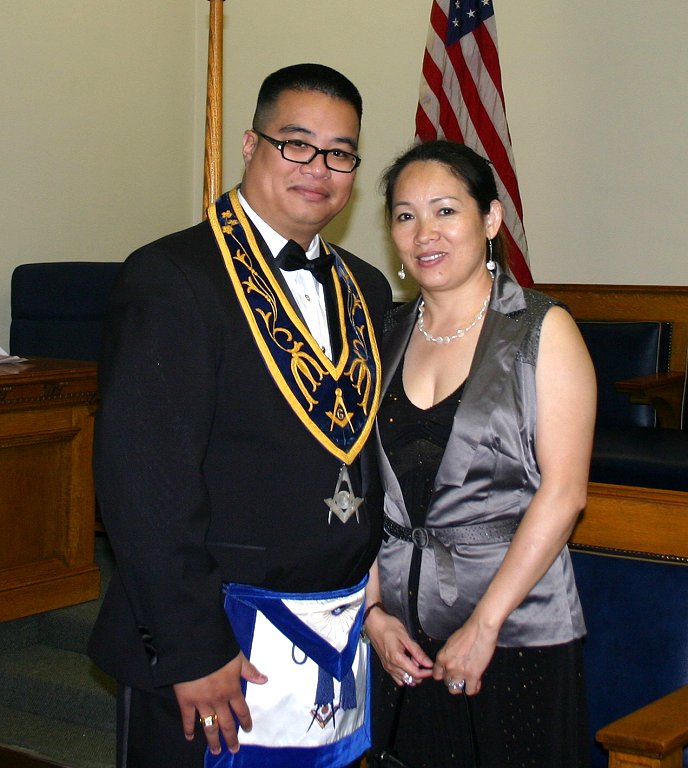 A proud Brother Ryan with his lovely wife.