Brother Christian Rowden is now the junior Master Mason of SW Hackett Lodge as on December 11th, 2012 he was raised to the sublime degree. Brother Christian was obligated by Worshipful David Haslim, PM, with Worshipful Michael Allen, PM, in the East for the second section. Worshipful Dennis Stahr, Master, gave the lecture and Worshipful Jim Achenbach, PM, delivered a flawless charge.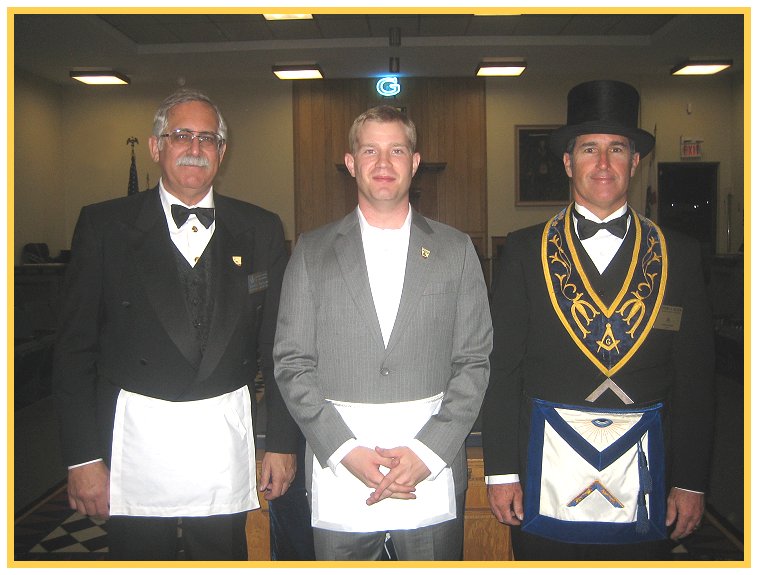 Brother Christian poses with Worshipful Haslim and Worshipful Allen after a great degree. Brother Christian has been anxiously, and almost patiently awaiting this important evening and now it has finally happened.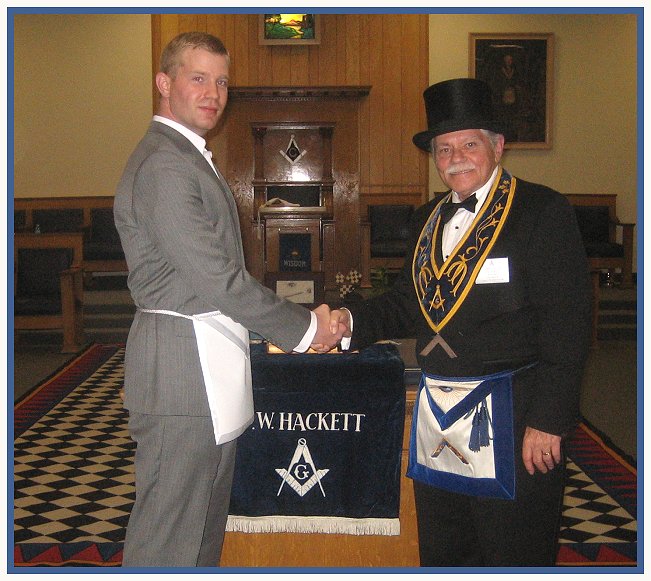 Wor. Dennis Stahr, Master, congratulates Brother Christian on this important part in the beginning of his lifelong journey in Masonry.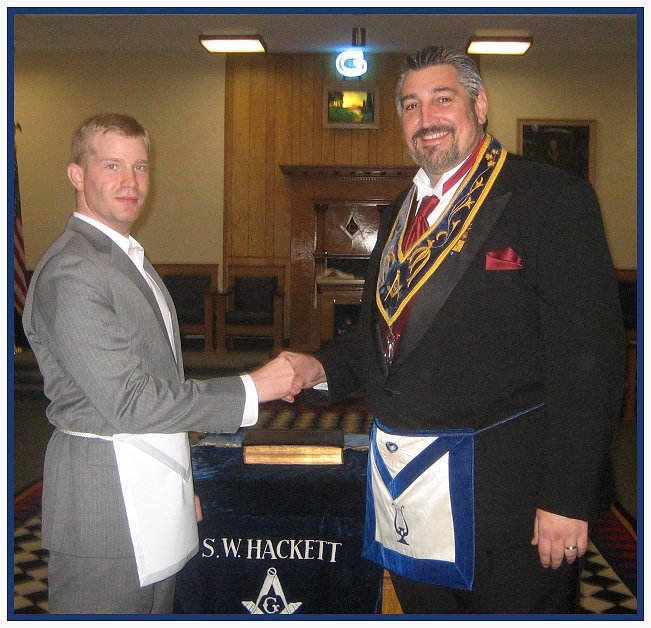 Worshipful JR Knight, PM, Master Elect, congratulating Brother Christian. Worshipful JR presented the music for the event and did a really neat job of it. Thanks Worshipful.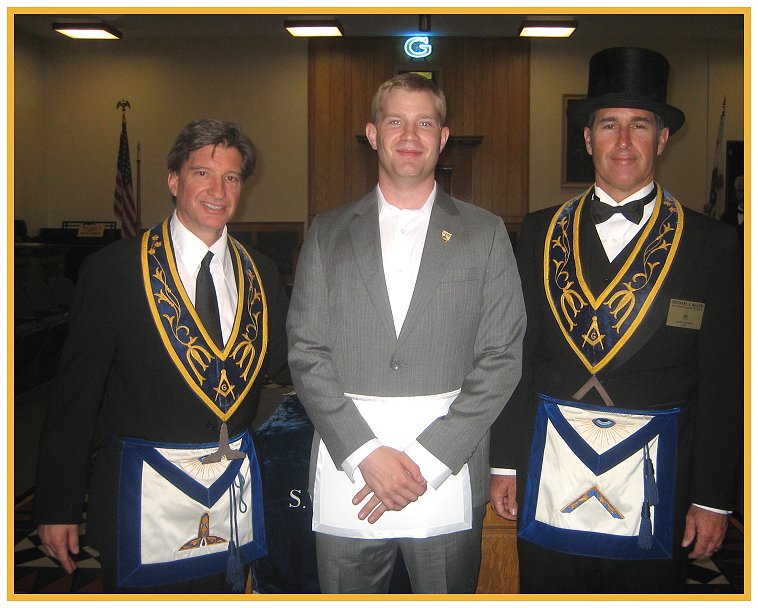 Worshipful Jim Achenbach poses with Brother Christian and Worshipful Michael. Worshipful Jim was in the West again for the second section, and, as usual was perfect in the roll.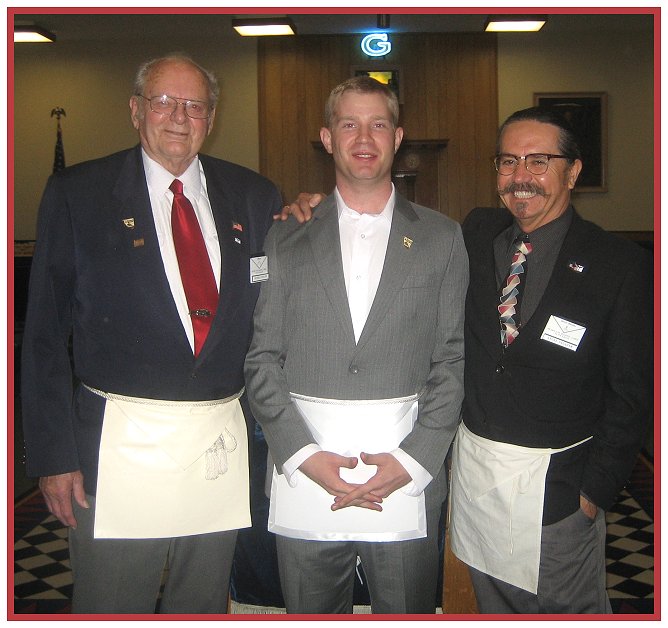 Two of our favorite visiting Brothers. Worshipful George Taylor, Master and Brother Angel Salazar, Senior Warden from Heartland Lodge #576. Great Brothers and great friends.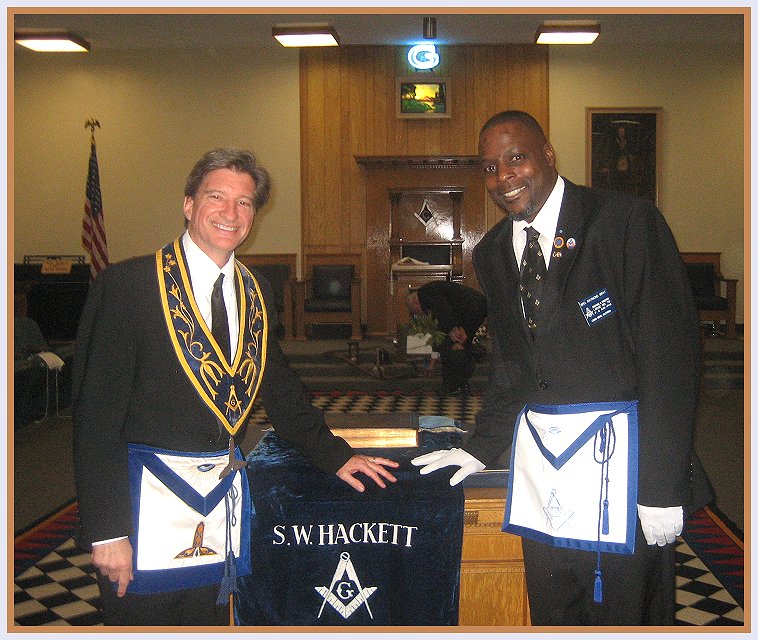 Another of our favorite friends and Brother from Gustavus A. Thompson Lodge #79, Raymond Gray poses with Worshipful Achenbach.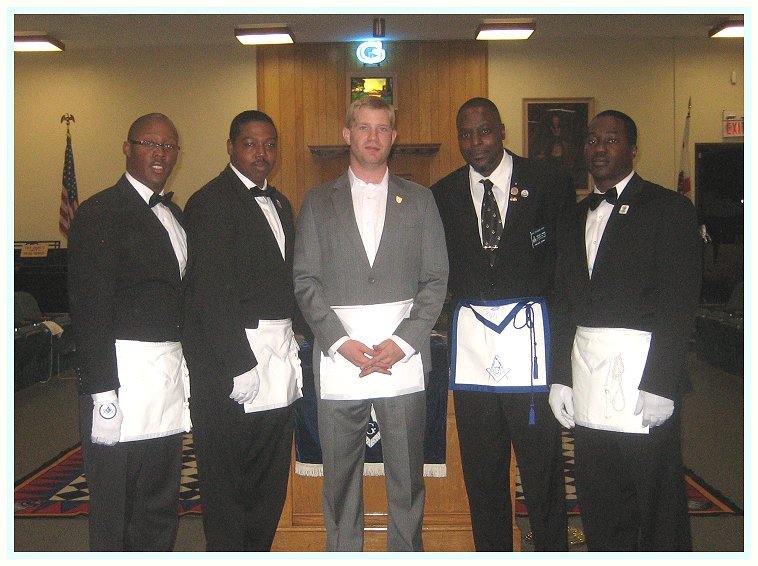 Brother Rowden poses with our visiting Brothers also from Gustavus A. Thompson Lodge #79. Brother Assyrian Brunson, Brother Robert Merchant, Brother Raymond Gray and Brother Darren Brown. Thank you so much Brothers, for honoring us with your presence.
Then, of course, there are the refreshments...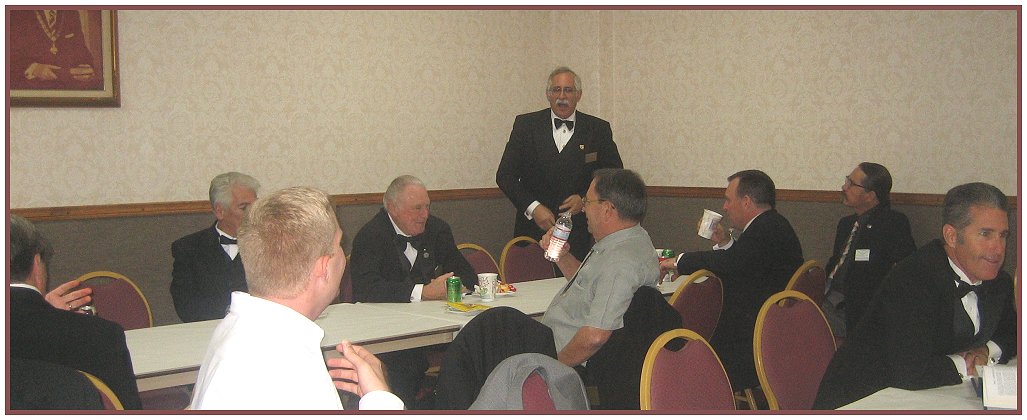 Rather funny that I seem to always catch Worshipful David with his mouth open...Either eating or in this case, delivering some important words of wisdom to Brother Christian.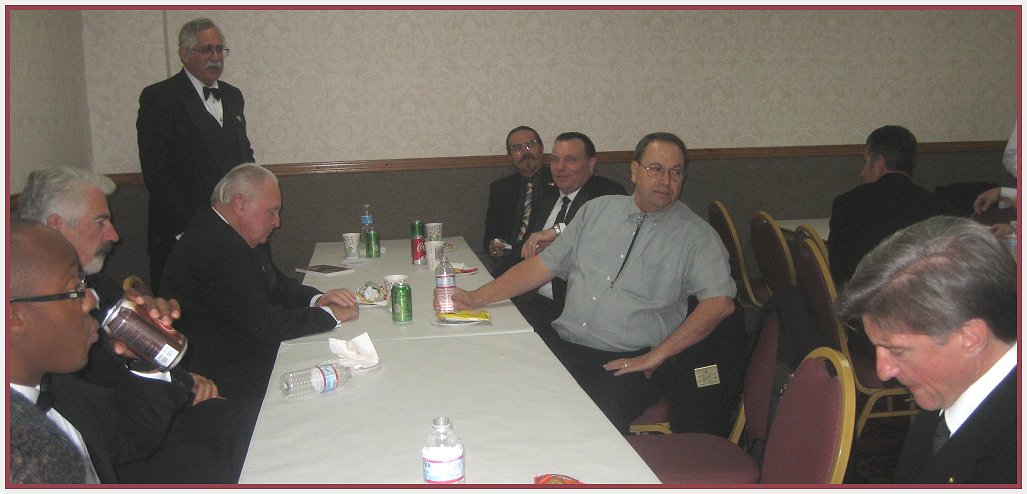 And more words of wisdom as everyone seems excited?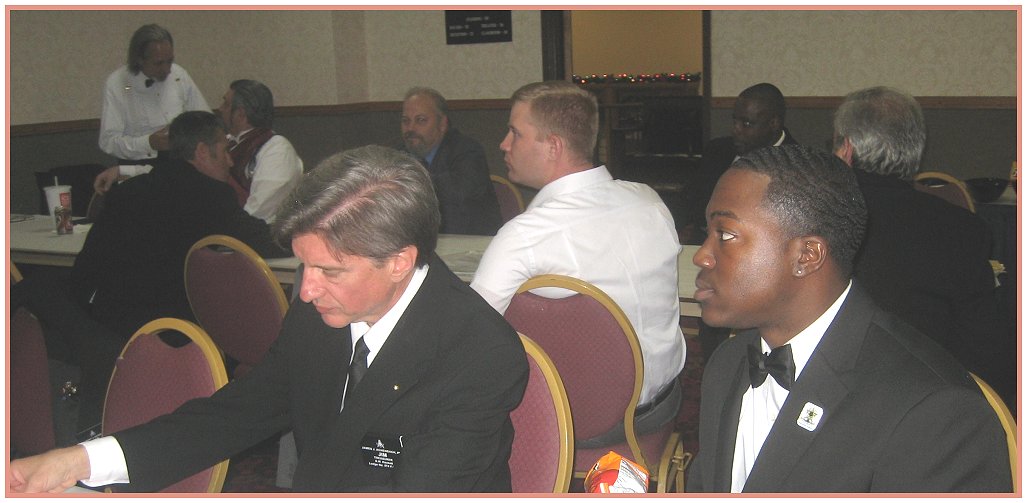 More of the Brothers enjoying the great brotherhood and friendship.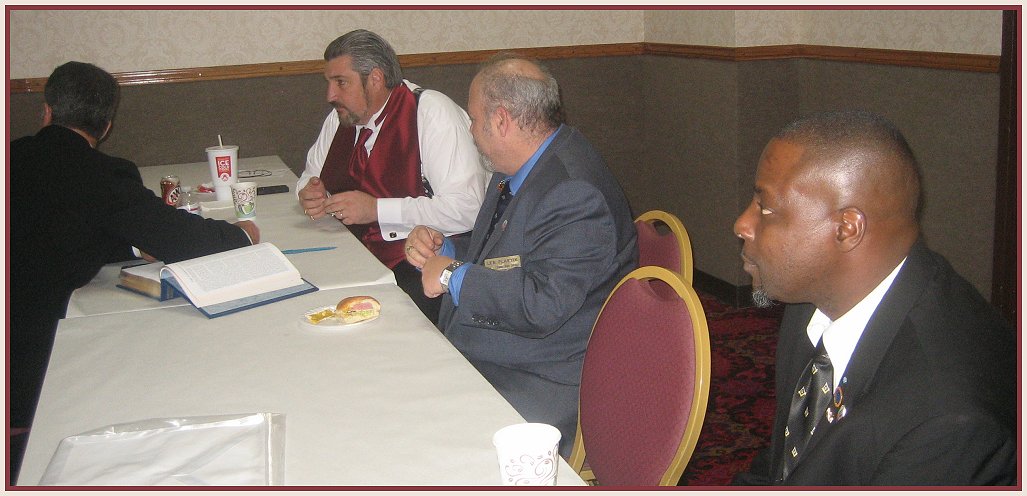 Worshipful JR Knight, Worshipful Lee Plastik from East San Diego Lodge and Brother Ray Gray of Gustavus A. Thompson Lodge reviewing the Holy writings with Worshipful Michael Allen.
Thank you all again for presenting Brother Christian with a beautiful degree