On September 11th, 2012, Brother Christian Rowden became Samuel Warren Hackett Lodge's newest Entered Apprentice. Brother Rowden was obligated an Entered Apprentice Mason by Brother Ryan Bacaoco, Junior Warden. Worshipful Clinton Black, PM, delivered a beautiful lecture and Brother John Fitch, Junior Deacon, did a nice delivery of the charge.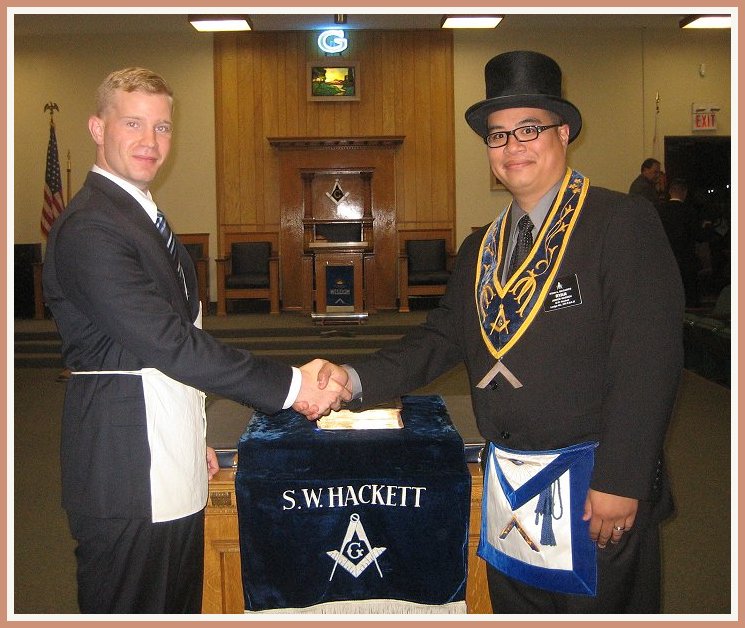 Our new Entered Apprentice, Brother Rowden with Brother Ryan Bacaoco, Junior warden, who was in the East and Mastered a great degree.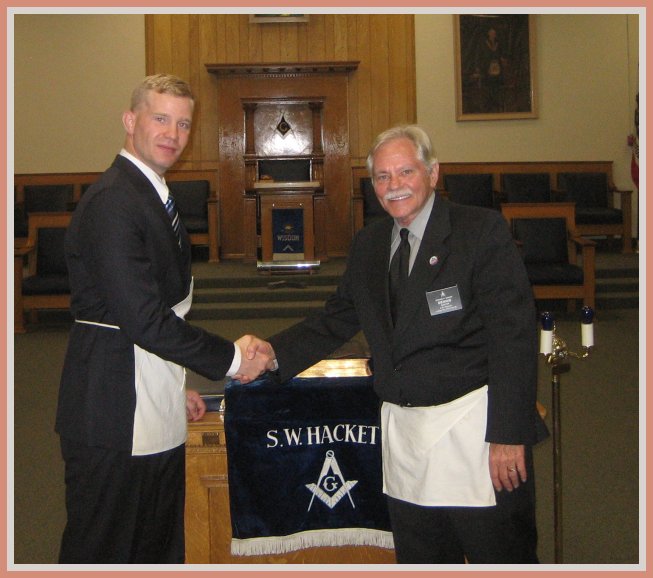 Brother Christian is congratulated and welcomed by the Master, Wor. Dennis Stahr.
We thank to the two Entered Apprentice Brothers, Jeff and Alex, who visited us from Amity Lodge, for the degree and celebration. Special thanks again to Wor. Christian Quimpo, PM of Amity Lodge, who graciously assisted us by coming in, literally on a moment's notice, to be the Chaplain for the degree.
He is so willing to help and, as usual, he did a wonderful job...Can't thank you enough Brother Chris!