The Samuel Warren Hackett Lodge 2017 picnic was again held in our favorite spot; space "G" at Santee Lakes recreation area. According to Worshipful Clint, we have used this space since about 2009. It was a fun time as it always is. All who came brought something to share, but this year, along with Wor. Clint and Wor. Dick bringing the hamburgers, Polish sausage, wieners and buns, Brother Bob Gale brought tri-tip and it was all great as usual.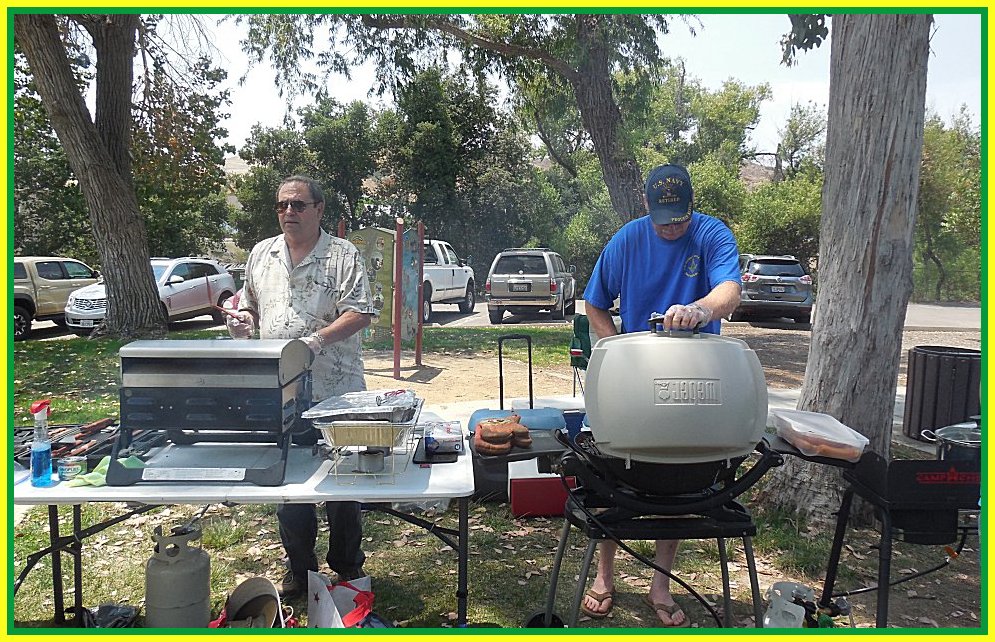 Wor. Clint Black and Brother Bob Gale work as our other "grill master" Wor. Dick Covert takes a break.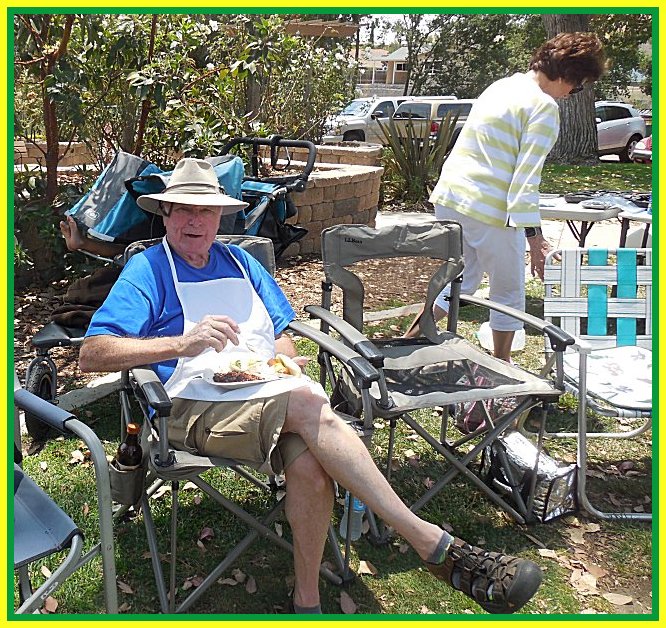 Ah, found Wor. Dick, our other grill-master. I guess that even they get to eat.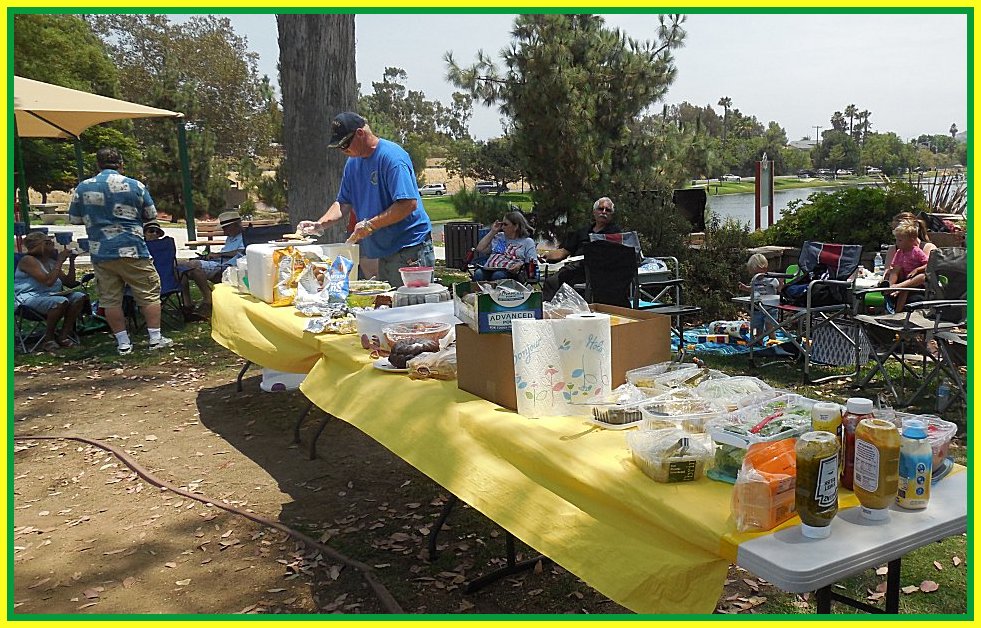 Food!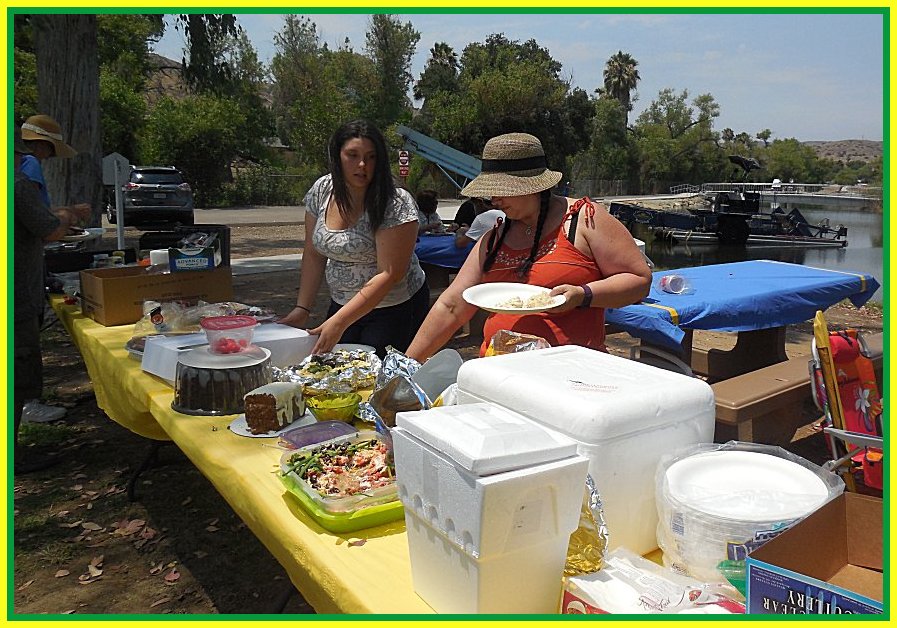 And more food as everyone enjoyed the burgers, sausages, tri-tip and all the dishes brought by those who attended.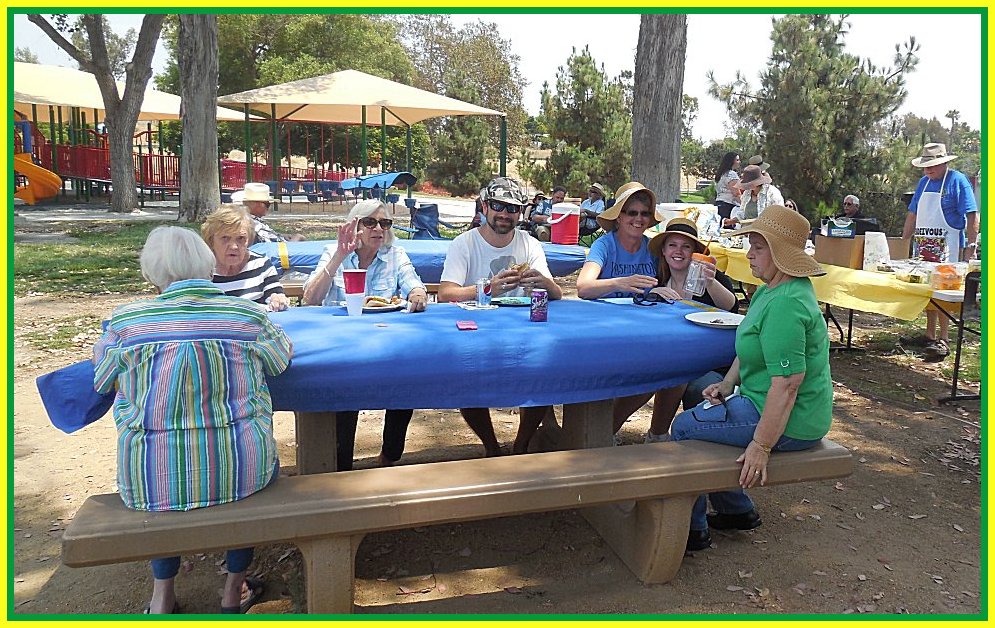 Smiling faces as the eating and enjoyment continues.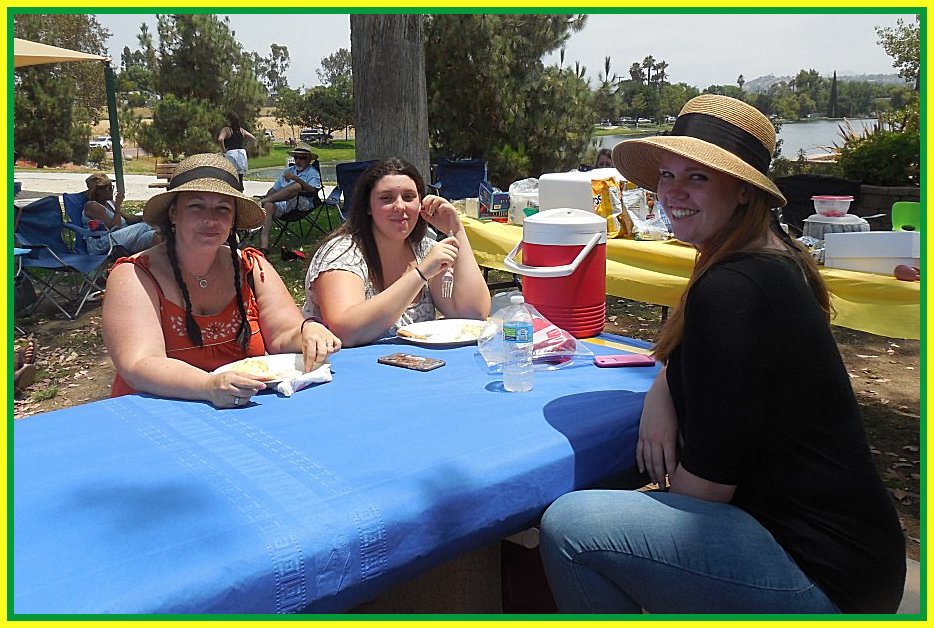 More smiles and good conversation.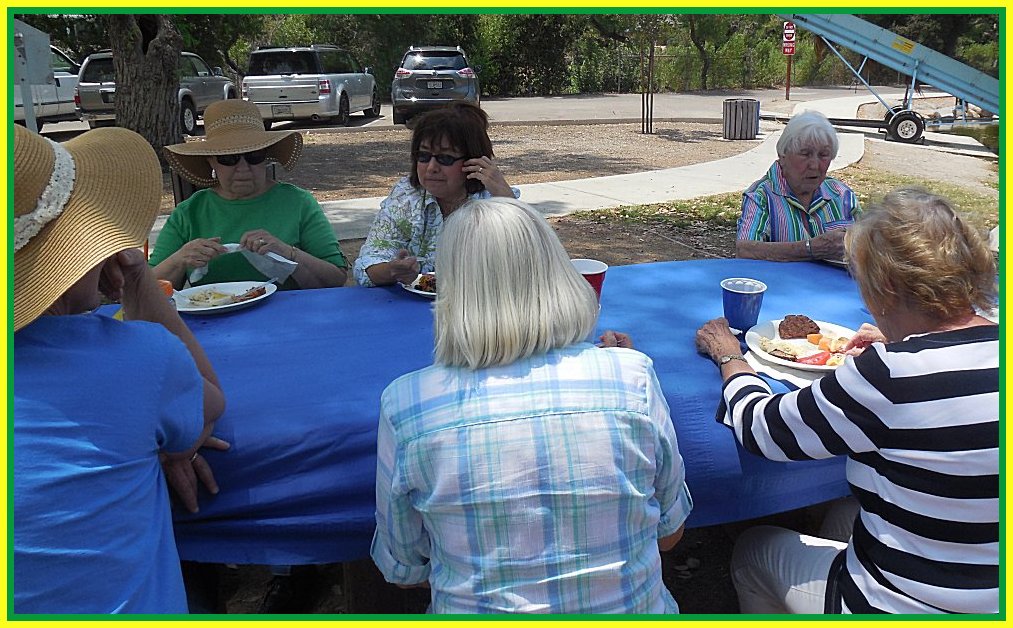 The ladies table and gathering of those who really run the Lodge.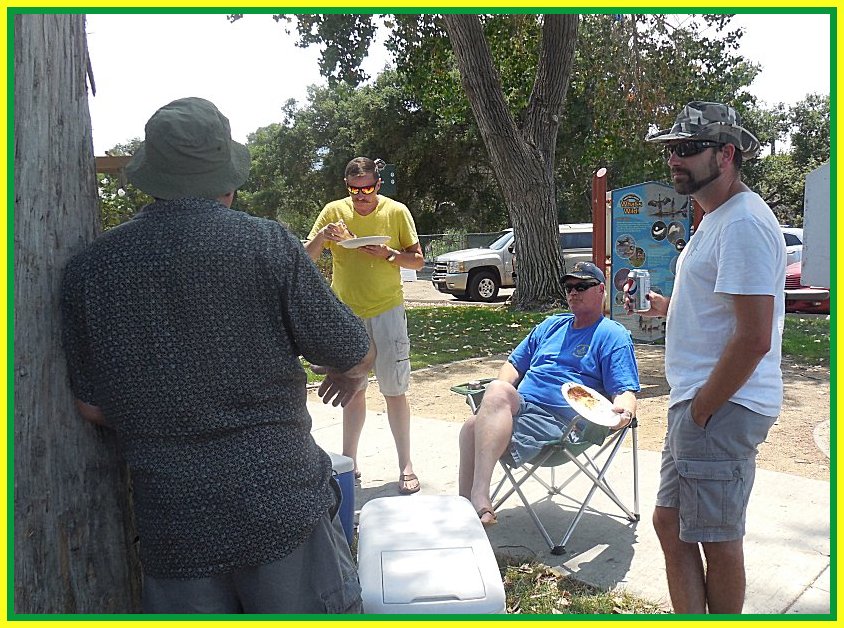 A gathering behind the tree.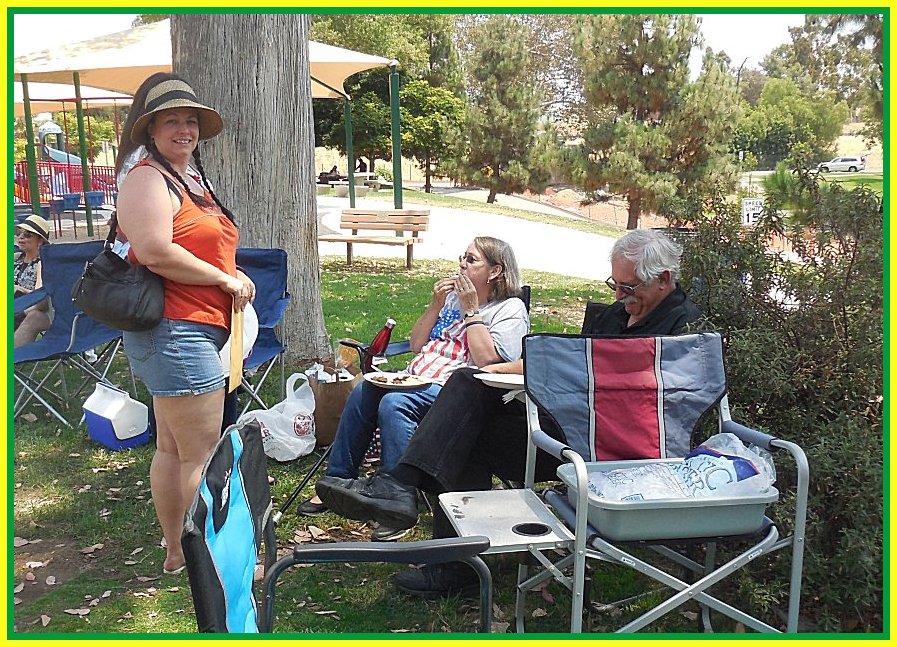 Finished with the great fare, it's time to relax.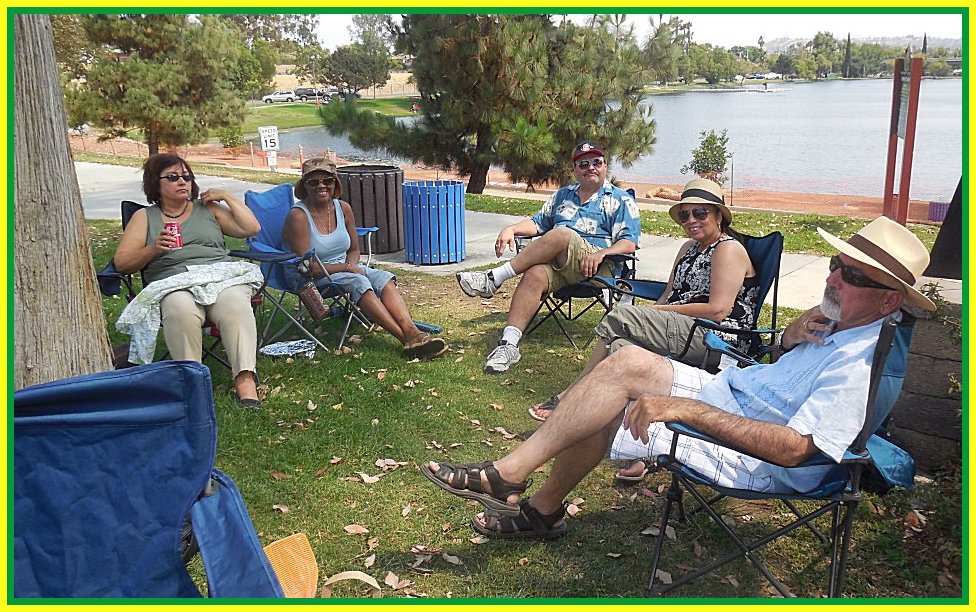 Everyone filled with good food, and now just resting in the shade.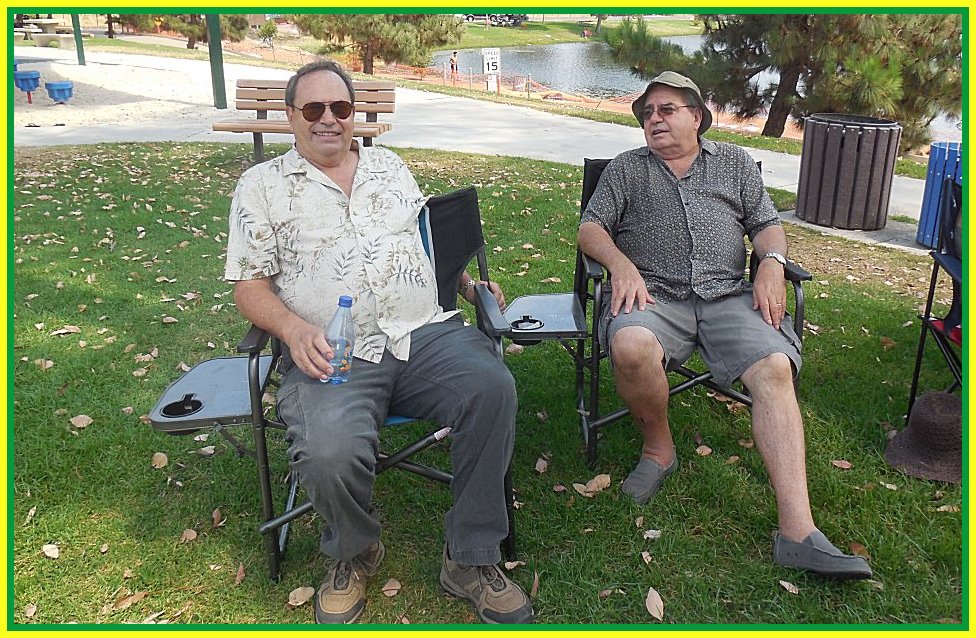 Wor. Dimiter and Wor. Clint, sitting back and telling stories.