October 22, 2013, Brother Sean Greenberg is raised to the sublime degree of Master Mason. Brother Greenberg was obligated by Worshipful William "JR" Knight, PM, Master. Worshipful Michael Allen was in the East for the second section with Worshipful Jim Achenbach, PM, in the West.
The lecture was given by Worshipful Dennis Stahr, PM and the charge was presented by Worshipful Gerald Winstanley, PM.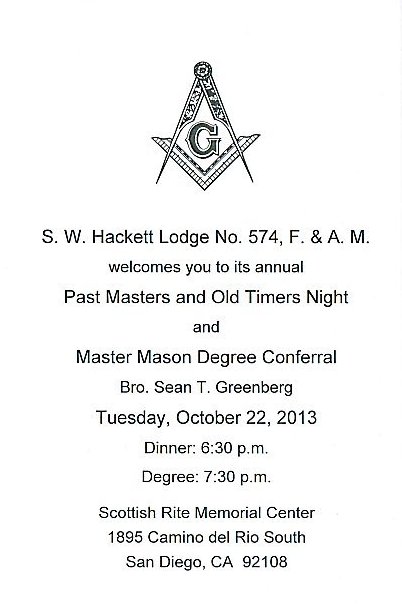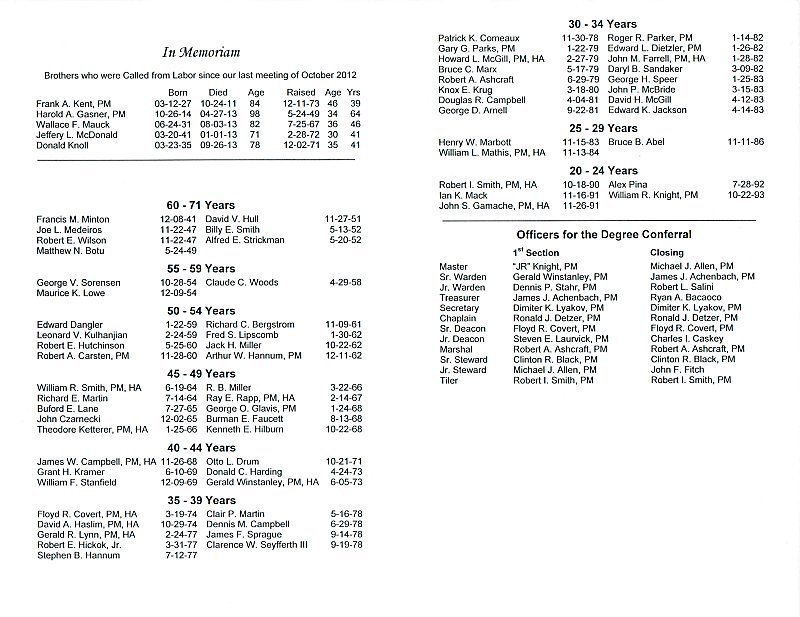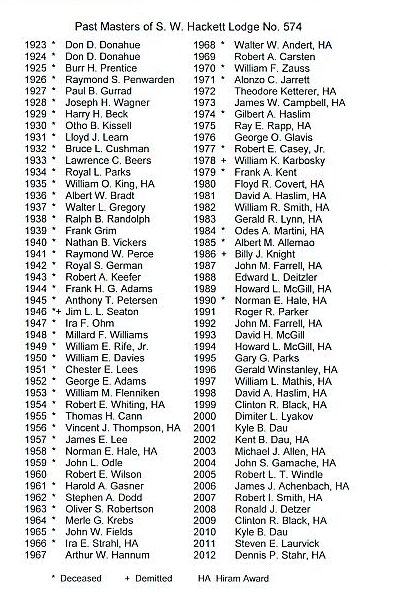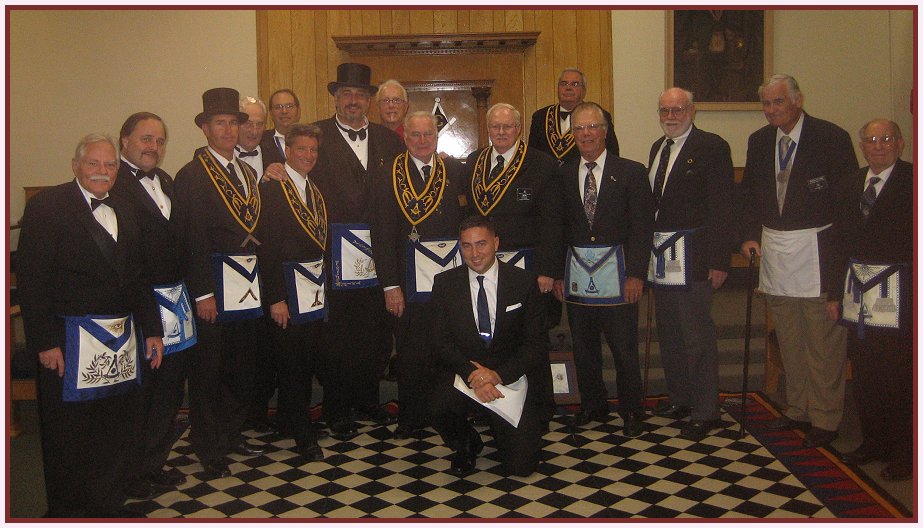 Brother Sean Greenberg posing with all the Past Masters that were in some way a part of the degree.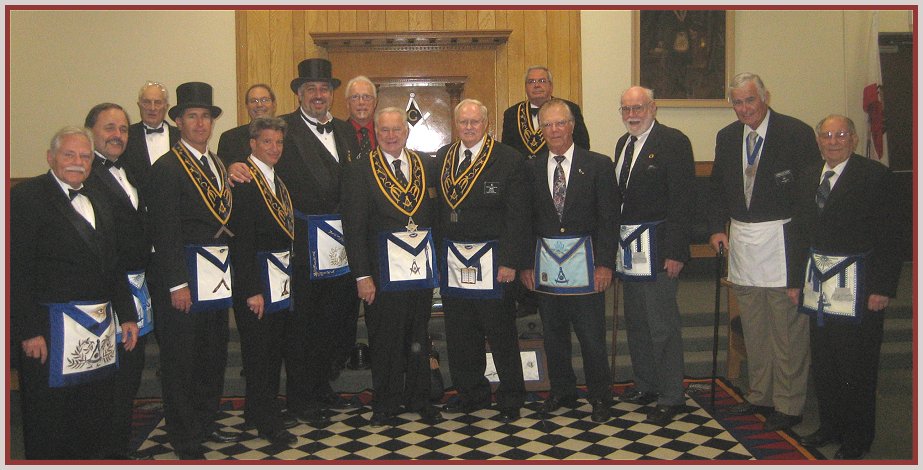 Past Masters all.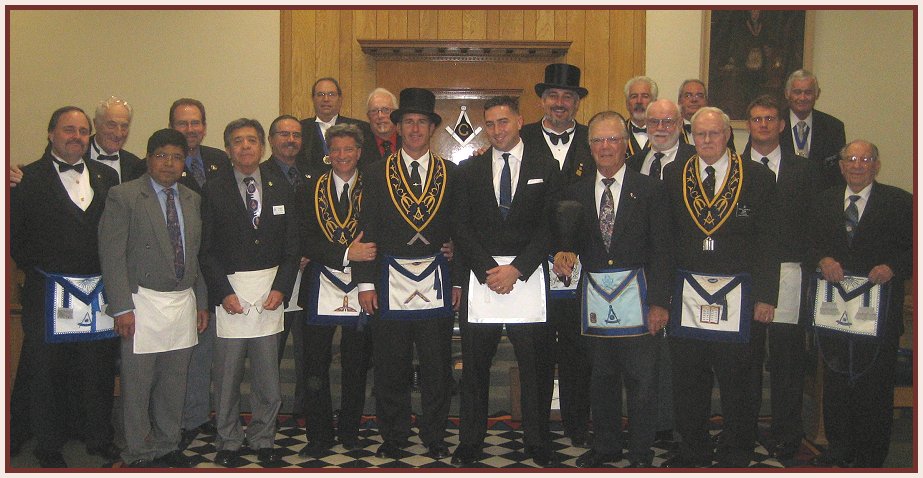 12 Brothers had to leave before we could take the picture, but here is the group picture.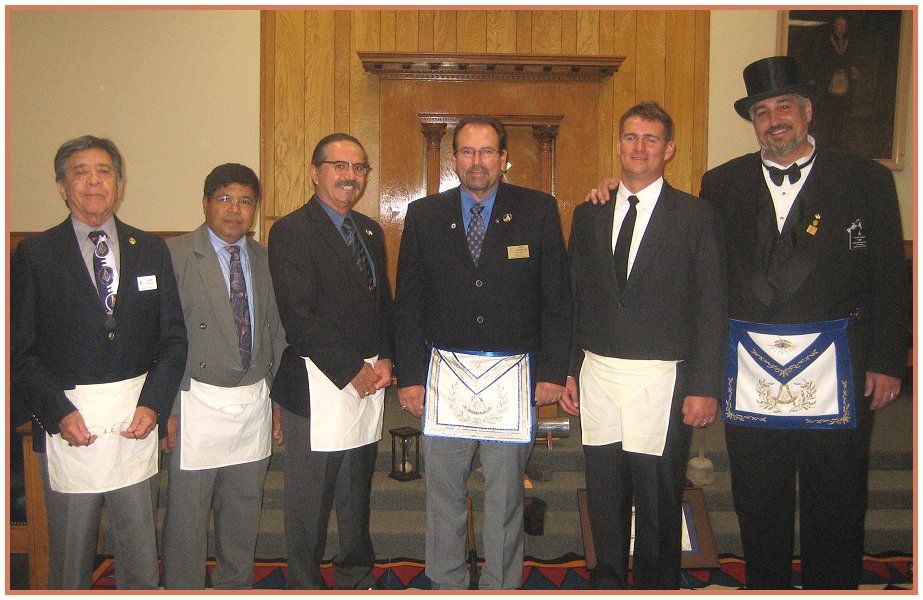 Worshipful "JR" Knight on the right poses with our wonderful visitors for the evening. Left to right: Brother Joe Mejia, Brother Rudy Zapanta, Junior Warden, Brother Angel Salazar, Senior Warden, and Worshipful Ron Chandler, PM, all from Heartland Lodge #576, and Joel Atoorza of Point Loma Lodge No.620. Thank you Brothers and we welcome you to come whenever you can.
And.... Not to be denied of the fun... The ladies enjoyed
the evening having dinner at the Lazy Dog Restaurant.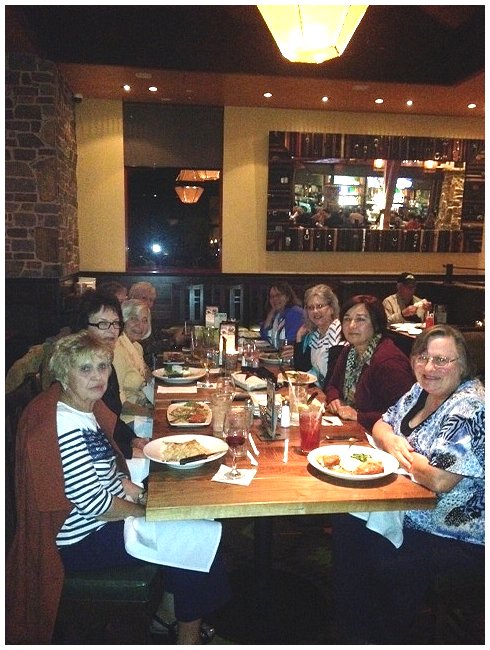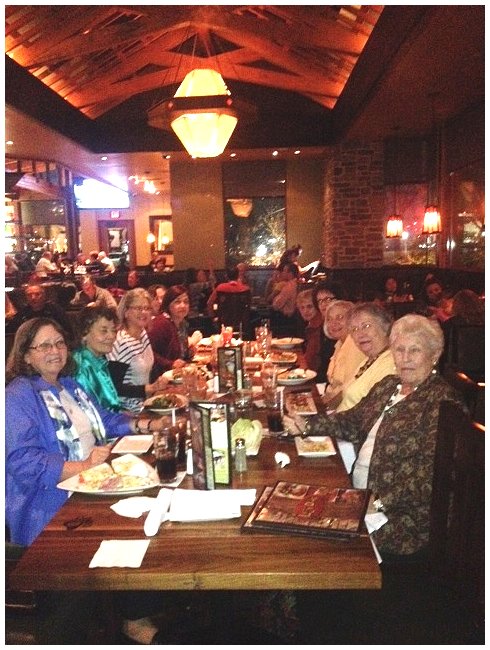 So, I guess a good time was had by all..