Brother McDonald was obligated by Wor. Steve Laurvick, Master. Wor. John Gamache, PM, presented another great lecture and Wor. Jim Achenbach, PM, Treasurer, delivered the charge.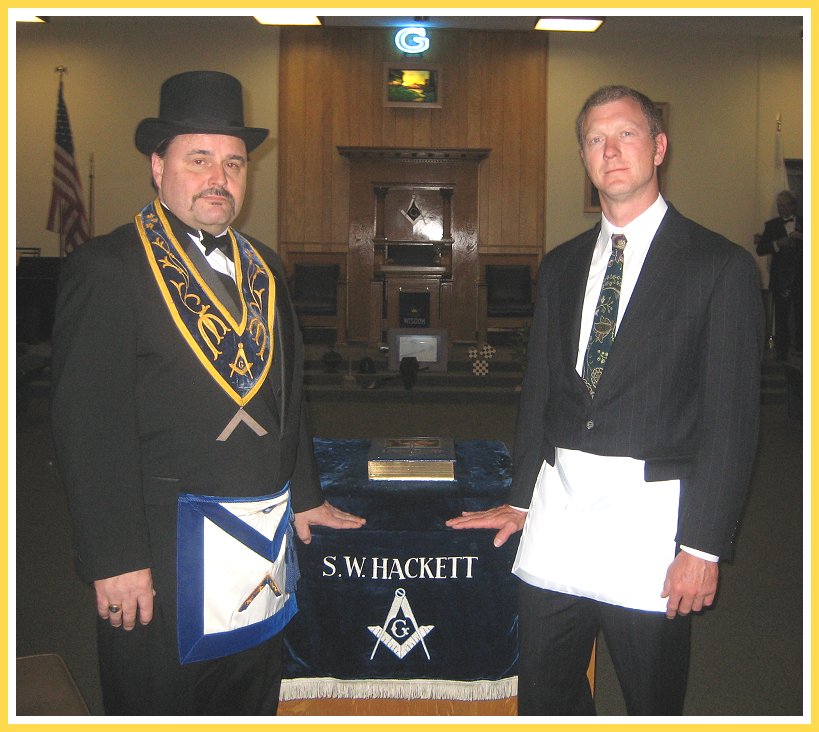 Wor. Steve Laurvick, Master with Brother Eric McDonald.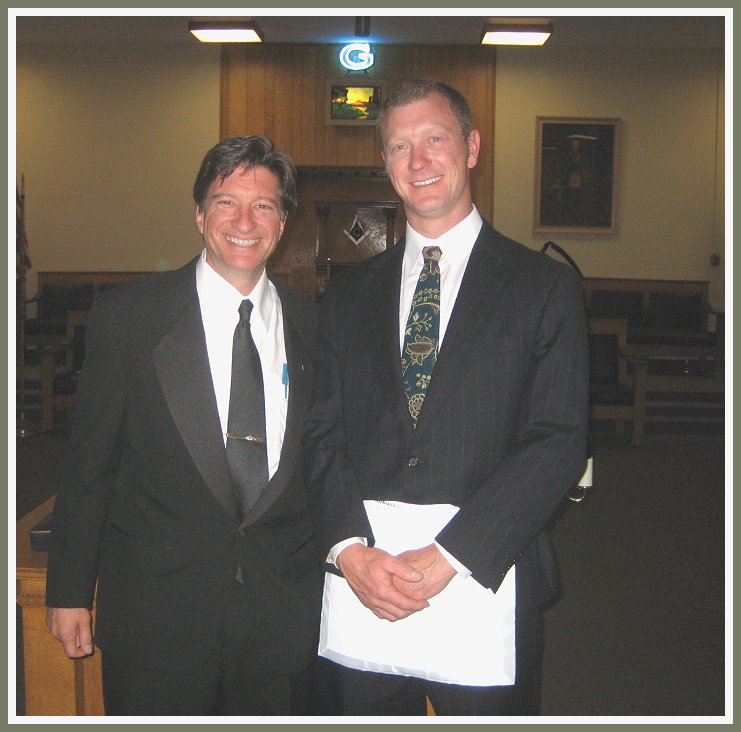 Wor. Jim Achenbach, PM, smiling, as always, with our new Master Mason.
Our visitor this evening (in the foreground), was the Wor. George Melious, Past Master of Silvergate Three Stars Lodge. We were all honored to have him with us for the raising of our Brother.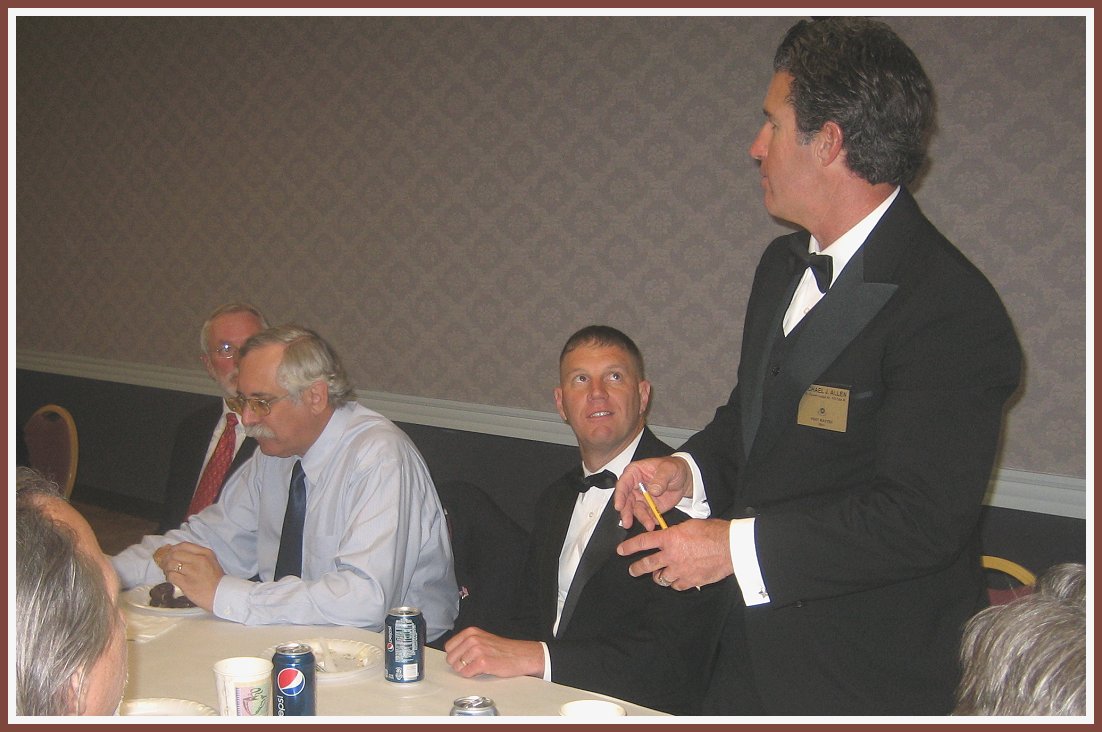 Wor. Michael Allen, PM, offers up words of wisdom to Brother Eric.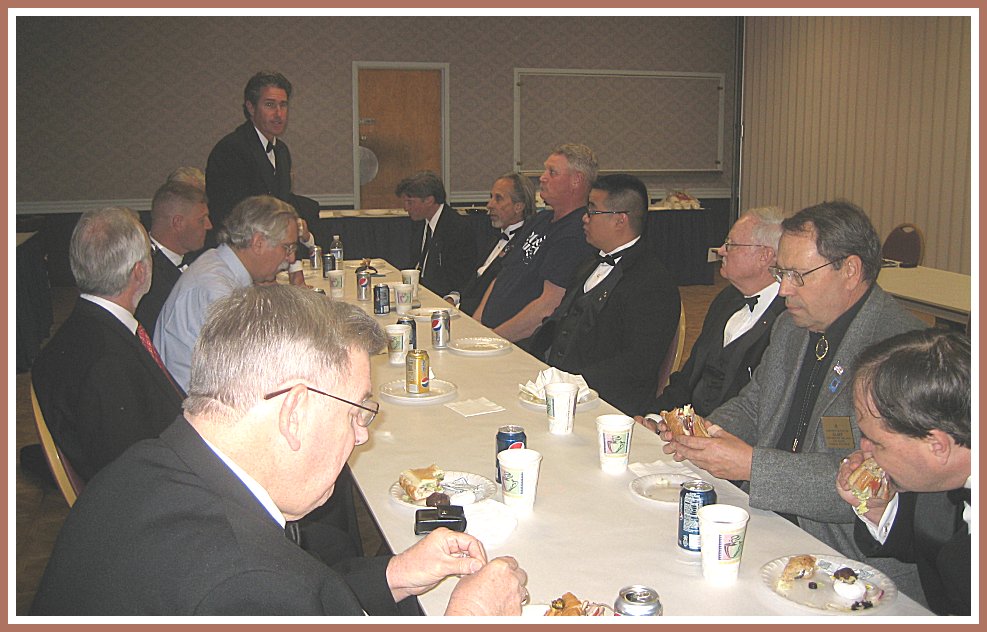 Worshipfuls and Brothers all, having another enjoyable event.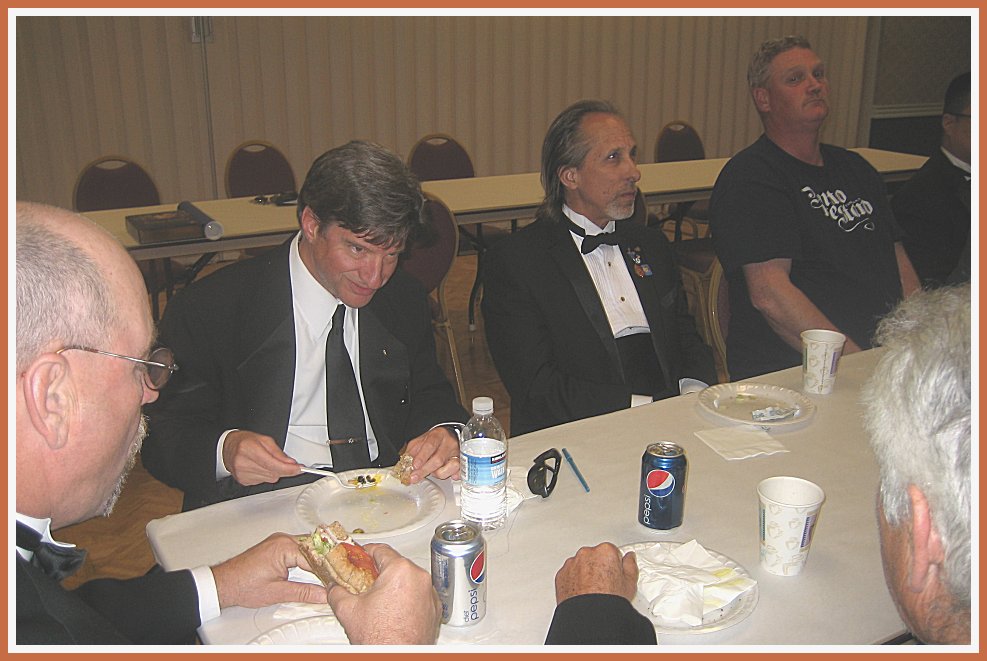 Wor. Gamache on the left watching as Wor. Achenbach appears to give the "evil-eye" to Brother Salini. Gotta' watch that Treasurer of ours, good man and great Brother, but likes to keep you guessing.