Beginning on January 24th of 2017 and continuing at least once monthly, SW Hackett lodge has and will hold a session of Masonic Education presented by several Brothers. One of the presenters each month will always be the nationally known and highly respected lecturer, Brother David Watson.

Masonic Education will be presented on Tuesday evenings, usually the 2nd, 3rd or 4th Tuesday of each month. There may be more than one a month if we are able, and of course, degrees take precedence. The sessions will begin at 6:30 pm and will run no longer than two hours with an opportunity for questions and answers.

During months where we can accommodate more than one evening, I already have four Brothers that are willing and anxious to be involved with this project, one being our affiliated Brother and now Junior Deacon, from Germany. I believe these sessions will be very interesting and hopefully will encourage some desire to dig deeper and learn more about our very interesting, and yes, mysterious, fraternity. I also strongly encourage any one of you to contribute. Just email me and let me know the content and title you would like and we can work out the date of your presentation.
-----------------------------------------------------------------------------------------------------------------------------------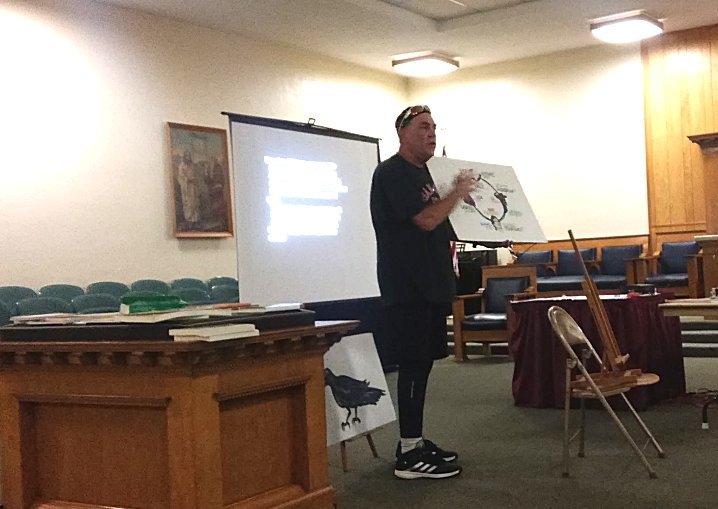 Sorry, no Masonic Ed lecture for September




Part one:




Sorry, no Masonic Ed lecture for September




Part two:



Where: S.W. Hackett Lodge #574
1895 Camino del Rio South
San Diego, CA 92108


Presenter: Bro. David Watson


When: Tuesday July 25th, 2017
Time: 6:30-8:30 (including a 15 minute break)










Special Note: This lecture is open to all Masons –
Entered Apprentice, Fellow Craft and Master Masons