Brother Stefan Werkstetter, was chosen as the Samuel Warren Hackett Lodge #574 Mason of the Year for 2017. Brother Stefan joined us from Germany when his company brought him to San Diego. He affiliated with our lodge in 2016 and immediately wanted to get involved in the Officers line. He happily accepted the position of Senior Steward, was installed as Junior Deacon for 2017, and will be our Senior Deacon for 2018. We all hope that he can remain in San Diego to become the Master of our lodge. This prestigious award was presented on September 9th, 2017, by the Most Worshipful John R. Heisner at the Grand Master's reception and Mason of the Year dinner.
Below are the pictures of the awards night presentation and all the honorees.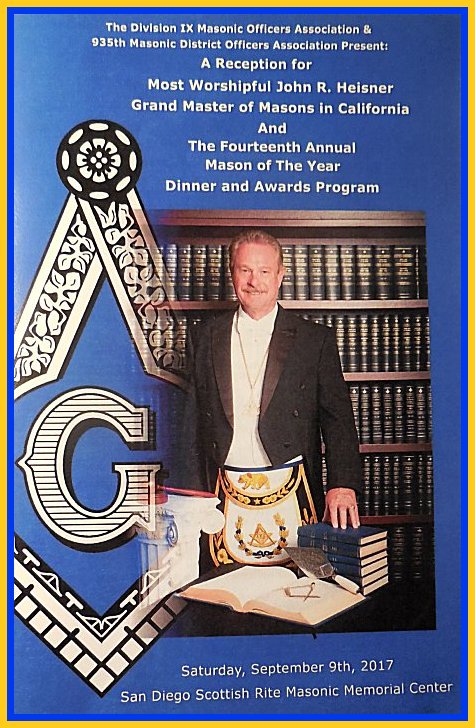 Most Worshipful John R. Heisner, Grand Master of Masons in California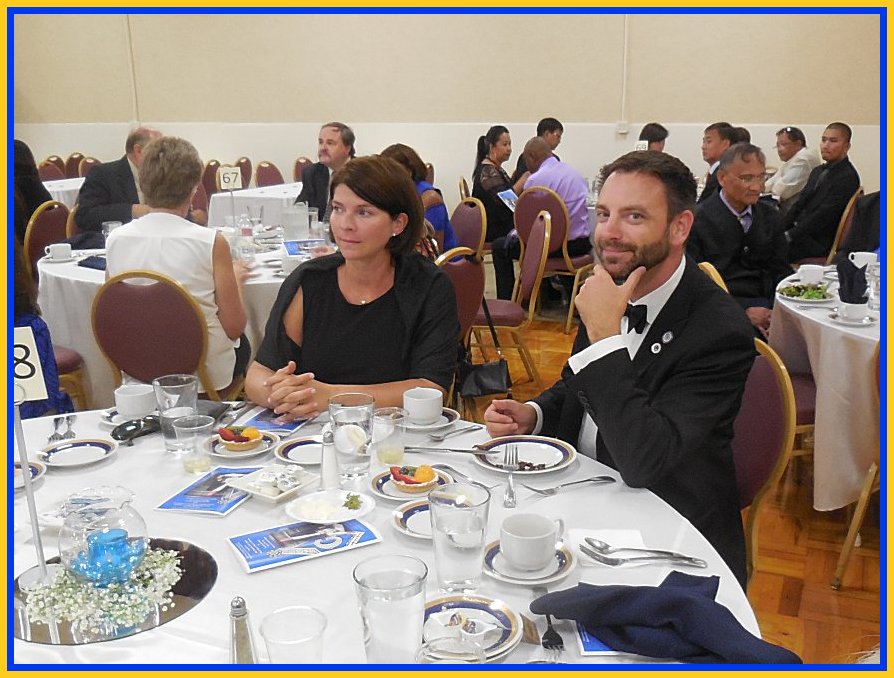 Our Honoree, Brother Stefan, with his lovely wife Eva awaiting dinner.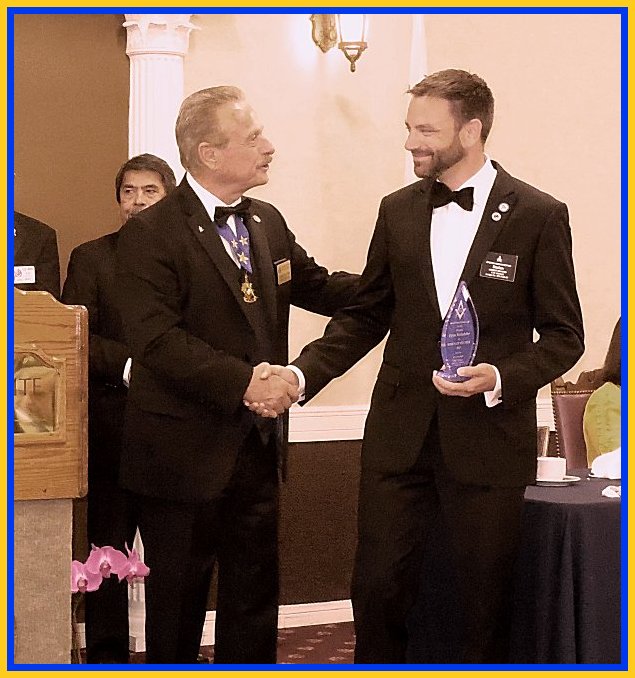 Most Worshipful Heisner presents Brother Stefan with the Mason of the Year award.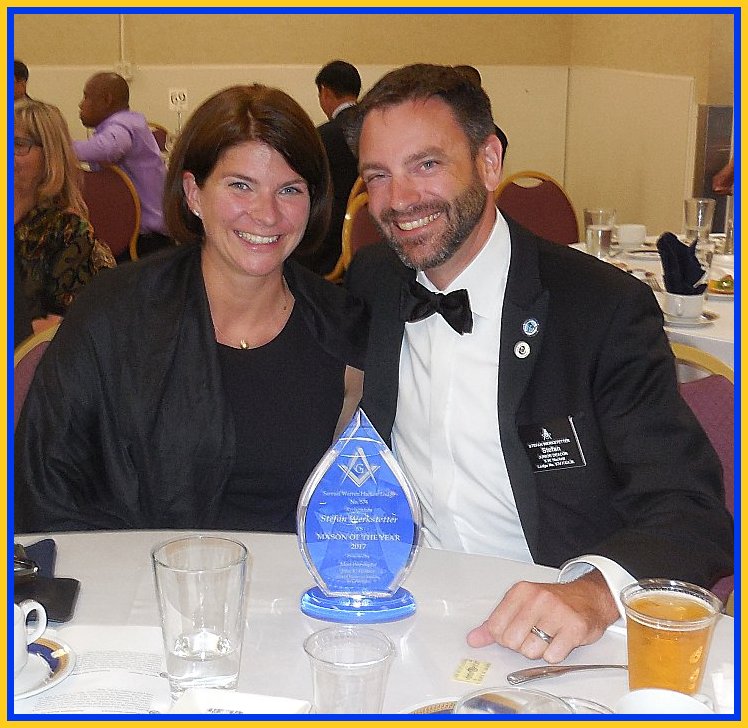 Deservedly proud Brother Stefan and Eva with the award.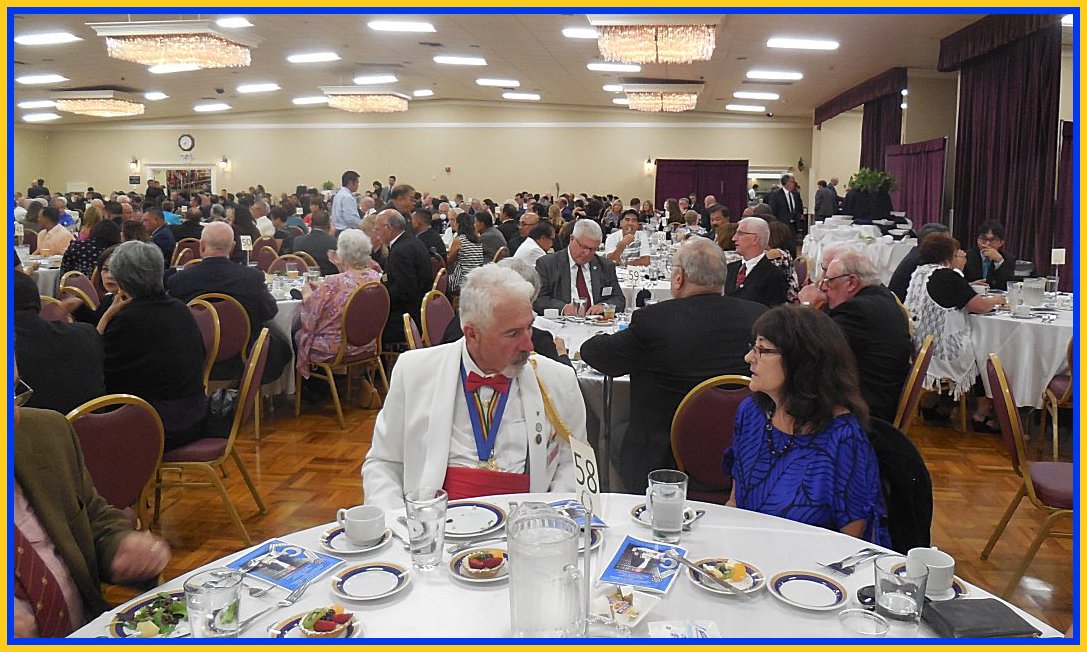 Worshipful Bob Salini, PM, Master to be for 2018 with his sister Mary.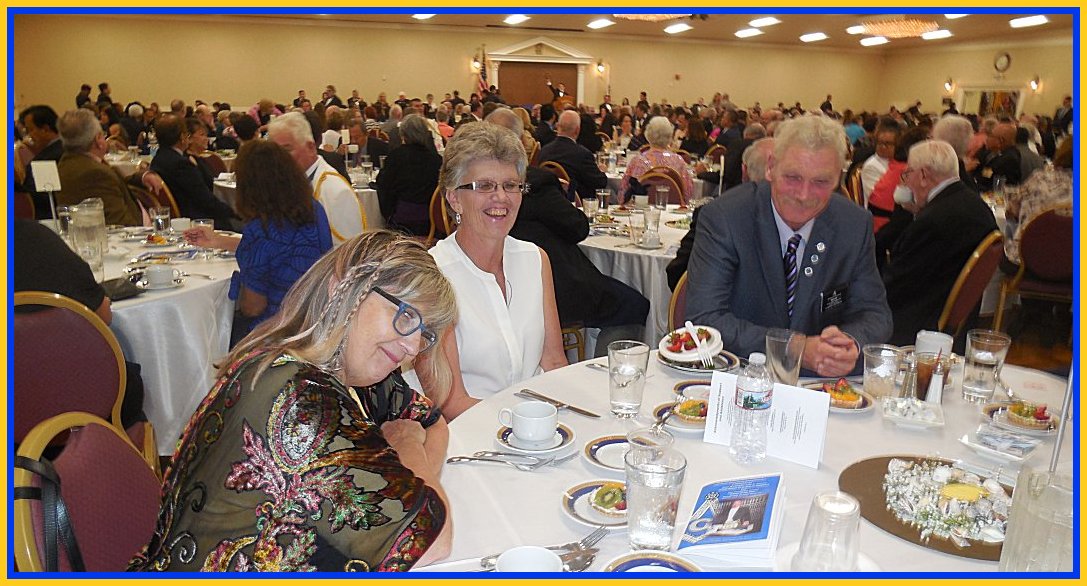 Last year's First Lady Cathi Fitch with Last year's Mason of the Year, Bro. Bob Gale and his wife Susie.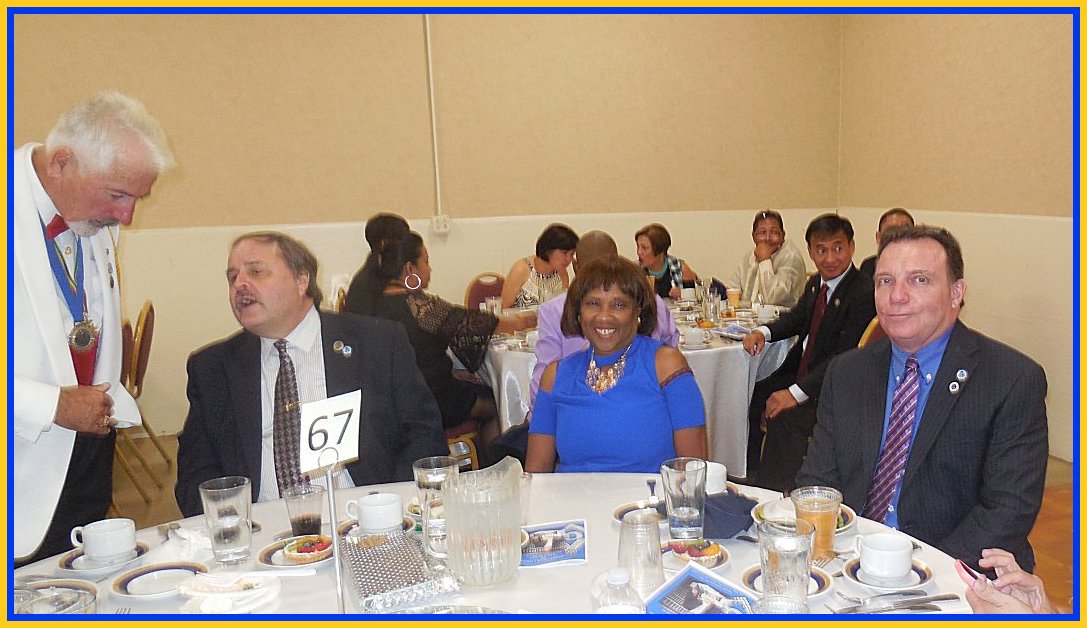 Past Masters Bob Salini, Steve Laurvick and John Fitch with Steve's pretty lady Maria.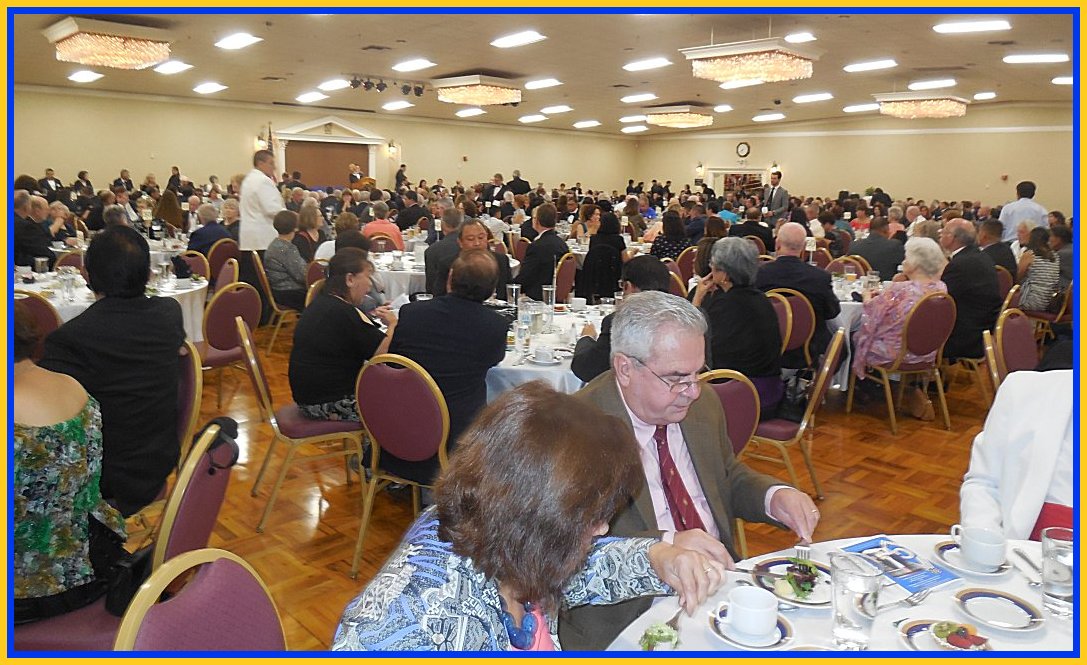 Pictures of the more than 550 who attended this great celebration.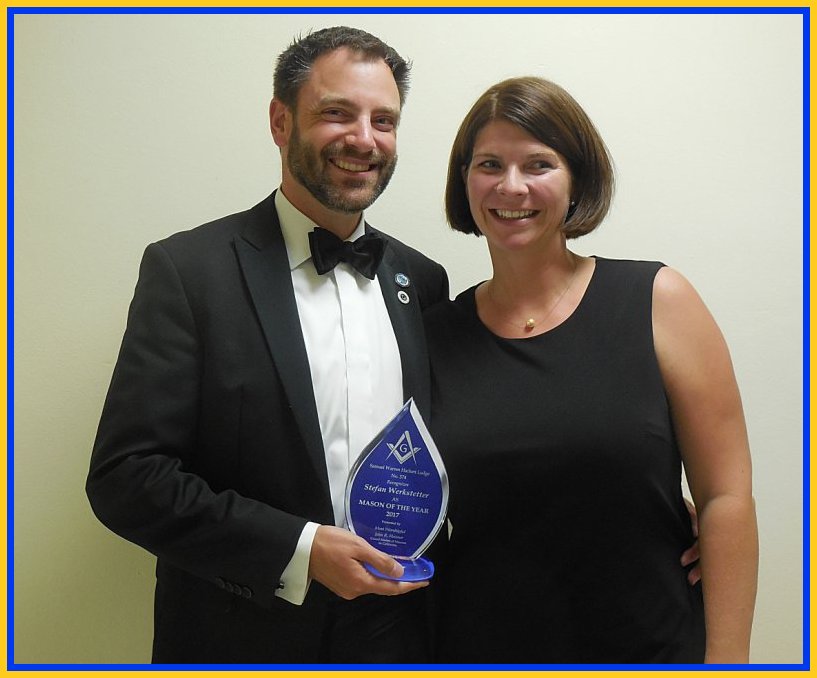 Great picture of our Mason of the Year and his lovely wife.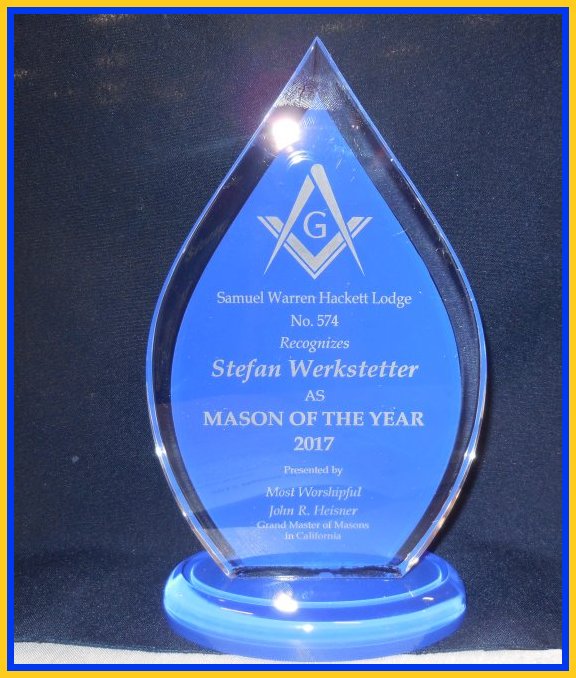 The beautiful award of honor.

Now, all the honorees from the different lodges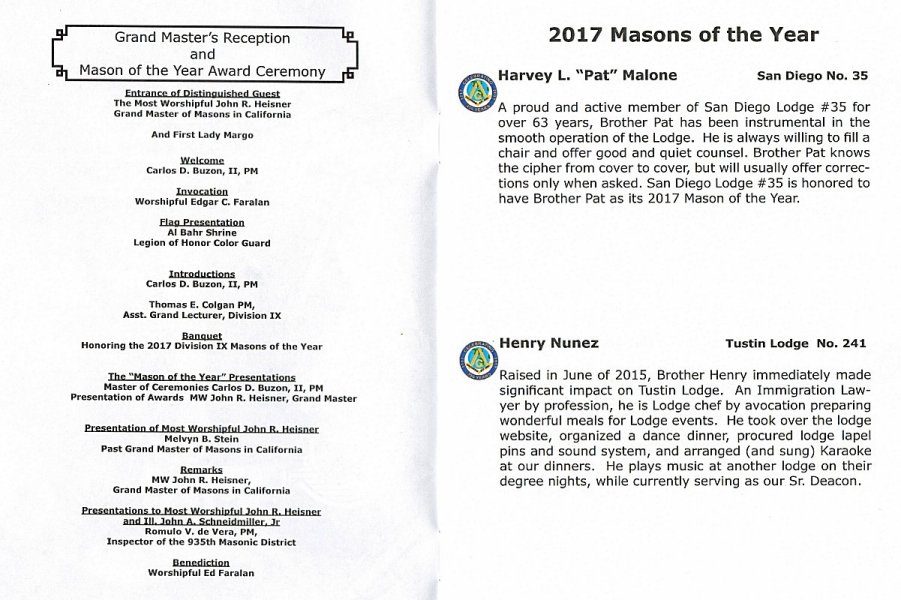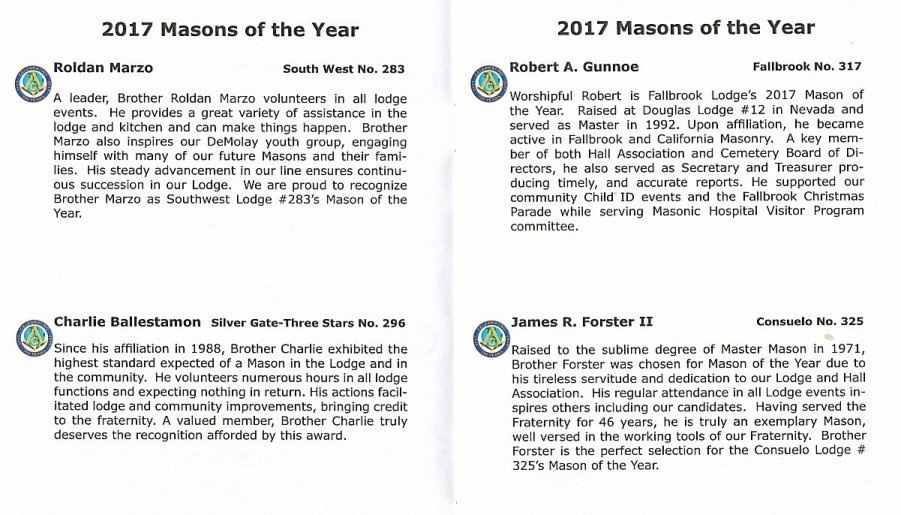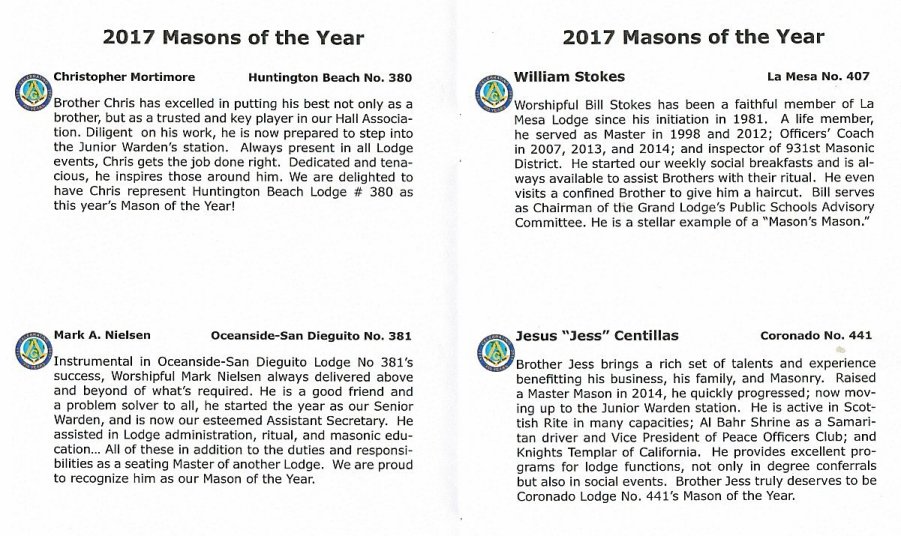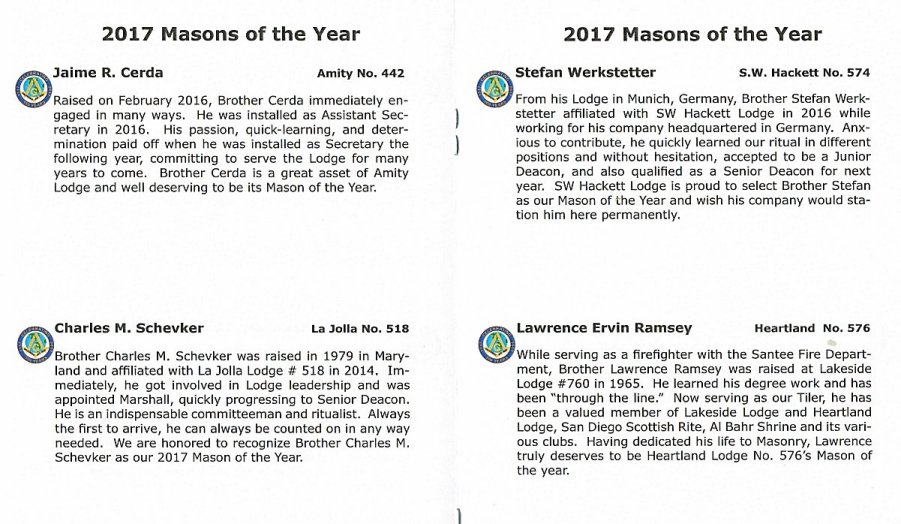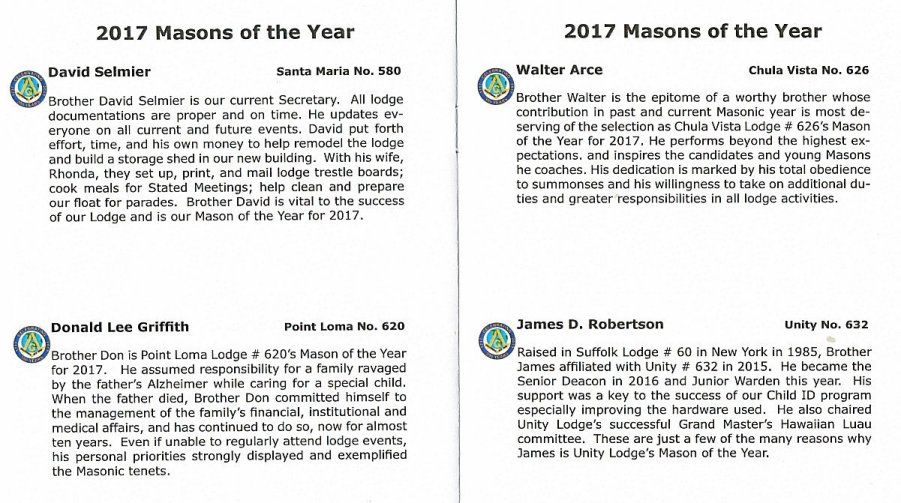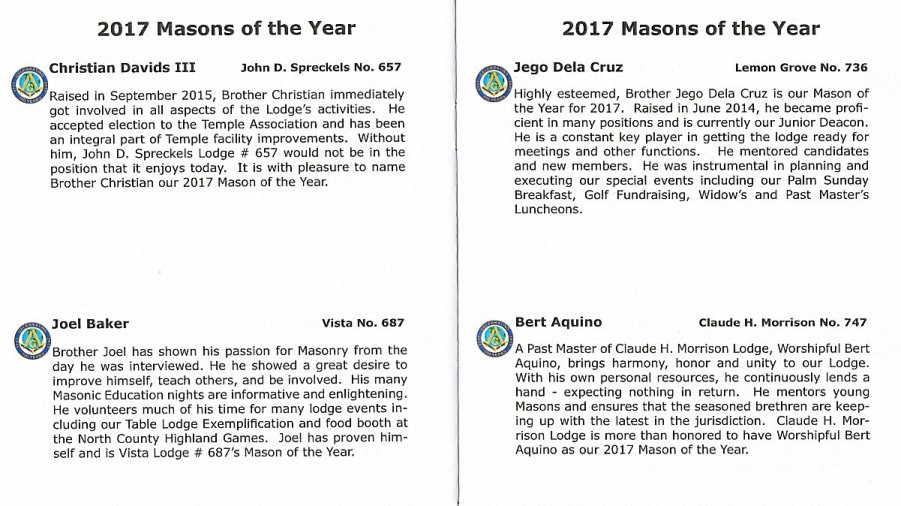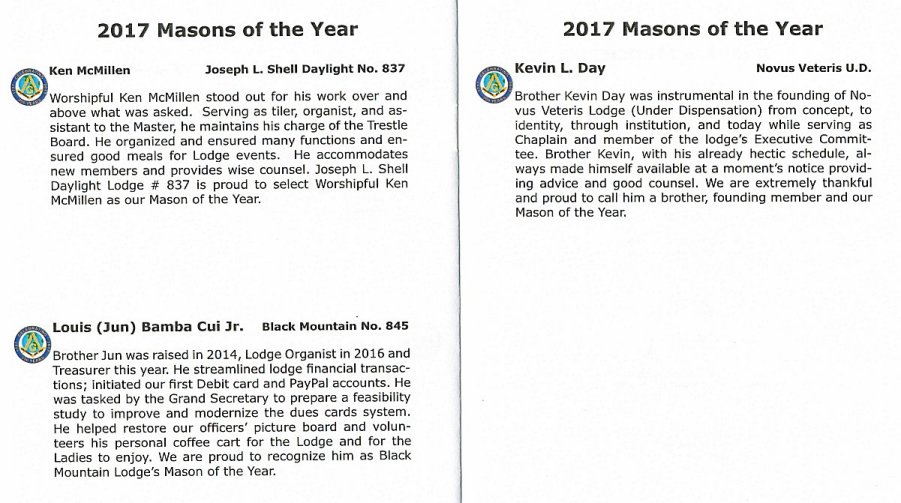 It was a fun and important evening and we look forward to next year.