It was announced early in 2013 that Worshipful Dimiter Lyakov, PM, was chosen as the Samuel Warren Hackett Lodge #574 Mason of the Year. The award was presented on August 31st, by the Most Worshipful John Lowe at the Grand Master's reception and dinner.
Below are the pictures of the awards night presentation.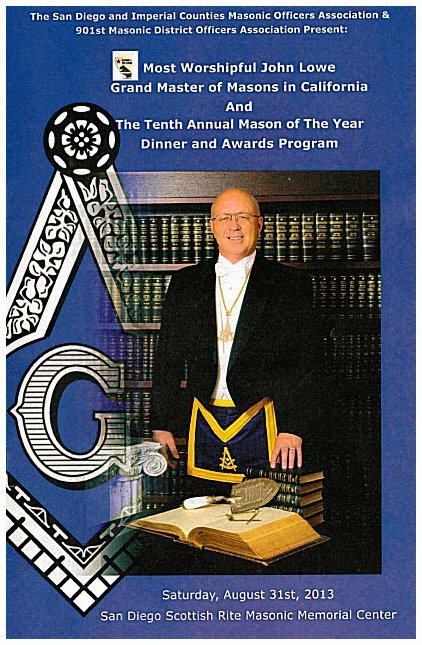 Most Worshipful John Lowe, Grand Master of Masons in California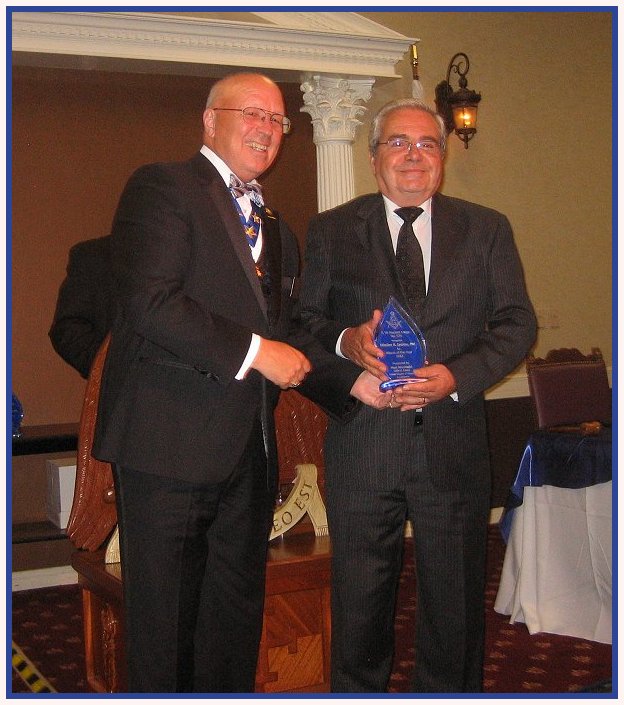 Most Worshipful Lowe presents Worshipful Dimiter with the award.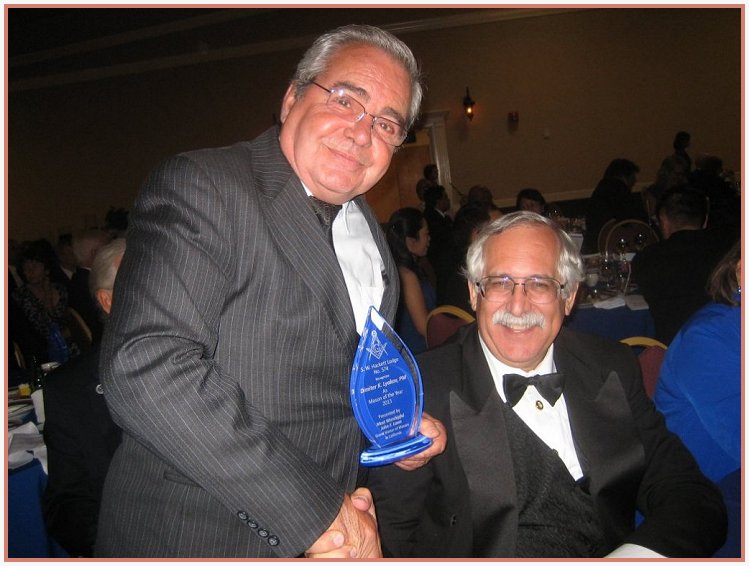 Worshipful David Haslim, PM, Inspector, congratulates Worshipful Dimiter.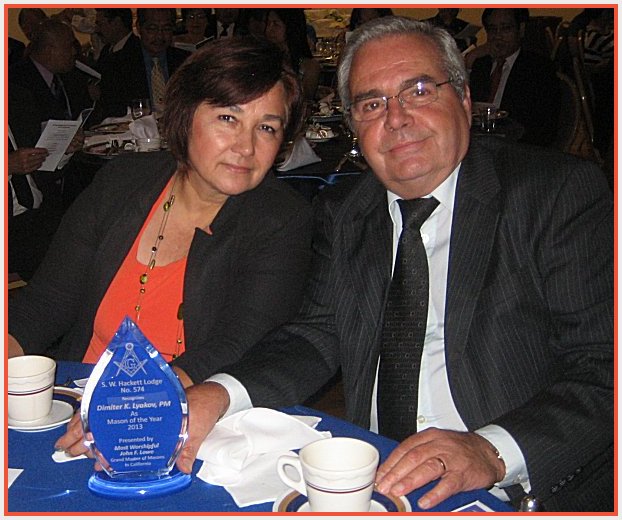 Worshipful Dimiter with his lovely wife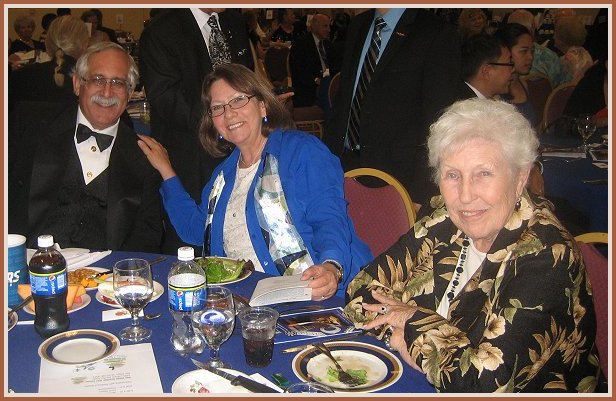 Wor. David Haslim, with Marti and Maebelle.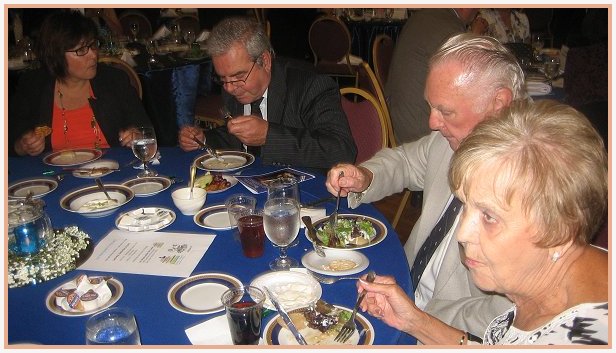 Worshipful Dick Covert, PM and Bobbi join in the celebration.

Brother Salini, Junior Warden and past recipient of the Mason of the Year award with Norma.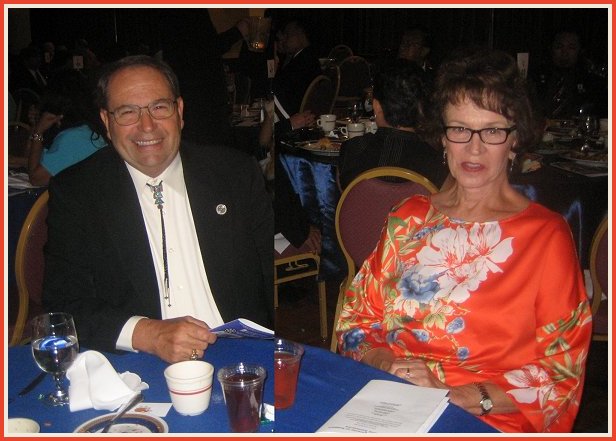 Worshipful Clint Black, PM and Judy helped make this a great event.

Below are the 2013 Masons of the Year for Division IX.