It was announced on, June 19, 2012, that Brother Ryan Bacaoco was chosen as the Samuel Warren Hackett Lodge #574 Mason of the Year. The award will be presented on September 1st, by the Most Worshipful Frank Loui at the Grand Master's reception and dinner.
Brother Ryan has shown that he is so deserving of this honor. He affiliated from another local lodge, as a Master Mason, with Samuel Warren Hackett Lodge in August of 2010. Because of his enthusiasm and love of Masonry, he was installed as Senior Steward in December of that year for the 2011 Masonic year. We then found that our Senior Deacon would be relocated, in September, to Washington State with the Navy, and we would therefore be losing our Senior Deacon and would have no Junior Warden for 2012. Brother Ryan was asked if he wanted to take up the challenge to prepare for the Junior Warden's station for 2012. Although working full time and attending school in the evenings, he was excited about the opportunity and had the full support of his wonderful wife.
So, in March of last year, he began the hard work of qualifying not only for the Senior Deacon chair, which he was installed in on September 5th, he also completed the qualification work for his current station of Junior Warden and was installed in that station on December 10th, 2011.
He is a mentor in the lodge and very active in the York Rite, Scottish Rite and is a Sir Knight of the Knights of Saint Andrews.
Below are the pictures of the awards night presentation.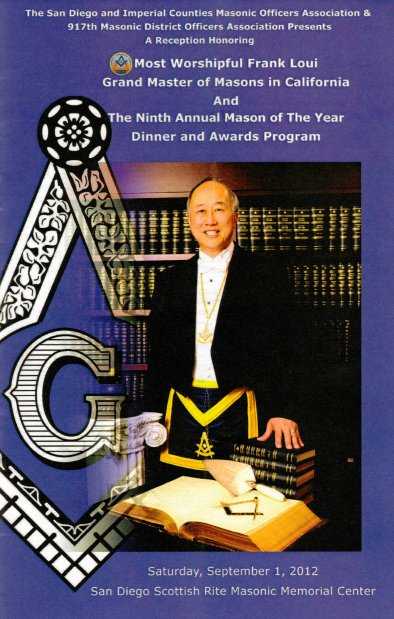 Most Worshipful Frank Loui, Grand Master of Masons in California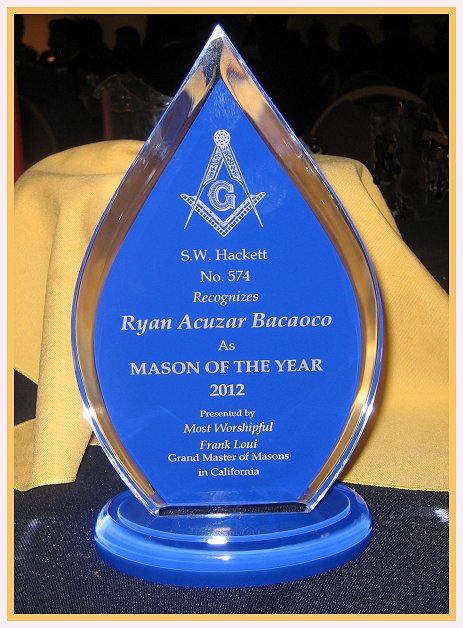 The beautiful award presented to each Mason of the Year.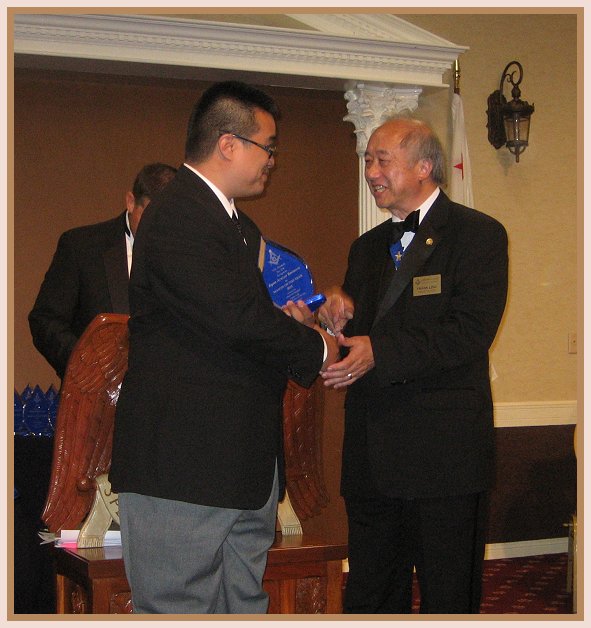 Brother Ryan is presented the award.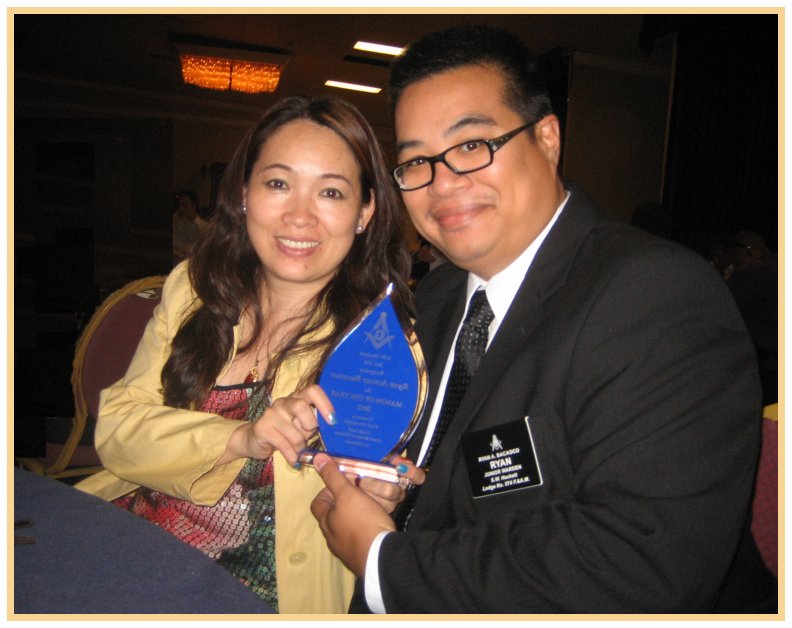 Brother Ryan with his lovely wife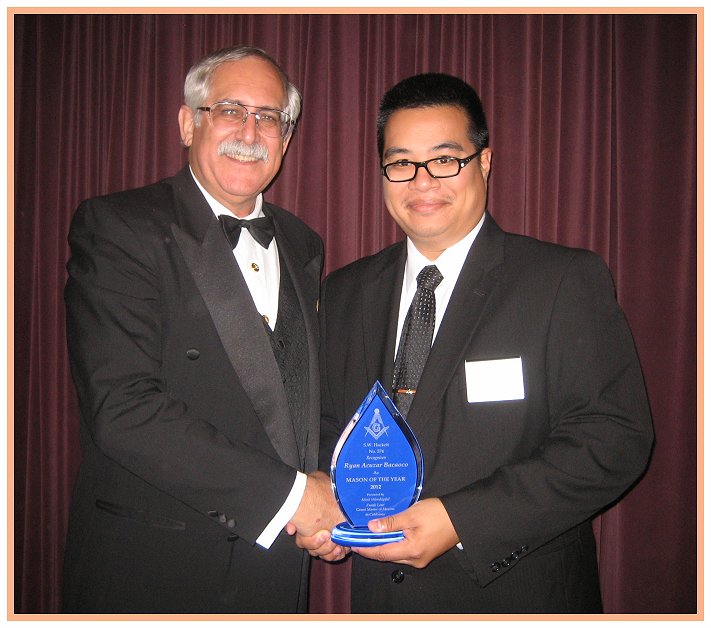 Brother Ryan is congratulated by Wor. David Haslim, PM, inspector of the 921st Masonic District.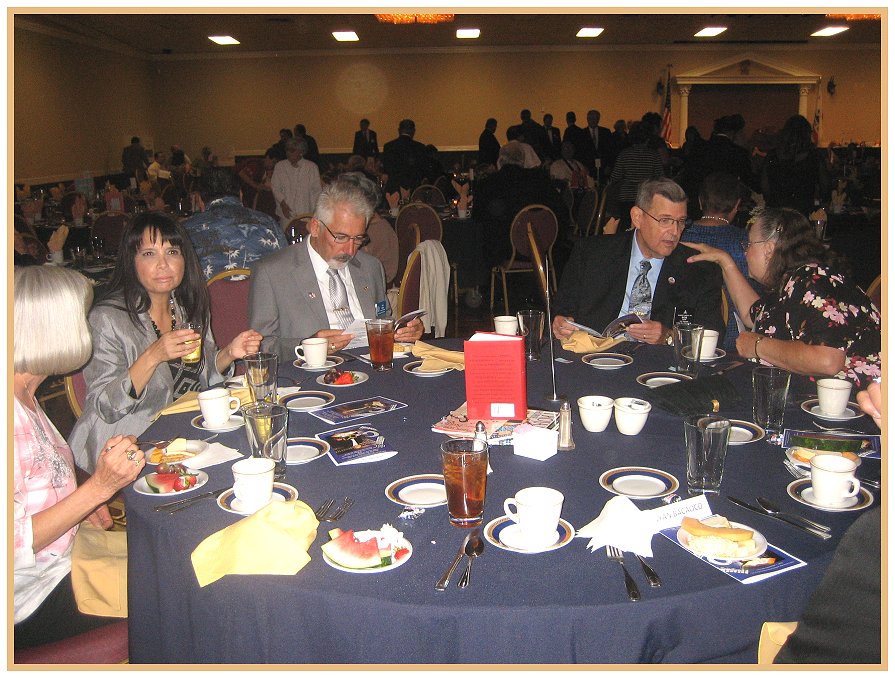 Table 44 at the ceremony. Table 43 was also SW Hackett's table but I appologize, I didn't get pictures of that table.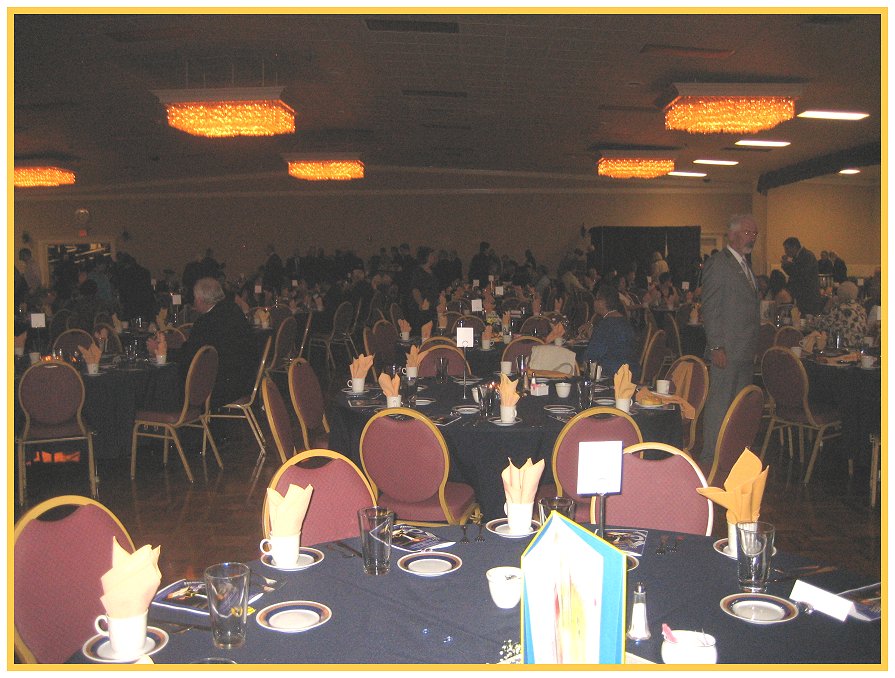 Just a part of the over 400 who attended the ceremony
Below are the Masons of the Year for Division IX.