It was announced on, June 7,2011, that Brother Robert Salini was chosen as the SW Hackett Lodge #574 Mason of the Year. Then on this night September 3rd, the award was presented by the Most Worshipful William J. Bray III at the Grand Master's reception and dinner.
Brother Salini, our Junior Deacon, was awarded this honor for his involvement not only in Lodge activities and his work in the line and his desire to progress through the line, but also for his tireless assistance with any and all community involvement. He is always willing to help with programs that help others in the San Diego area and projects a very positive image of Masonry.
Brother Salini was initiated in SW Hackett Lodge on July 21st, 2009. He was passed to Fellow Craft on November 24th and raised to Master Mason on February 16th, 2010.
Most Worshipful Bray presents the award to Brother Salini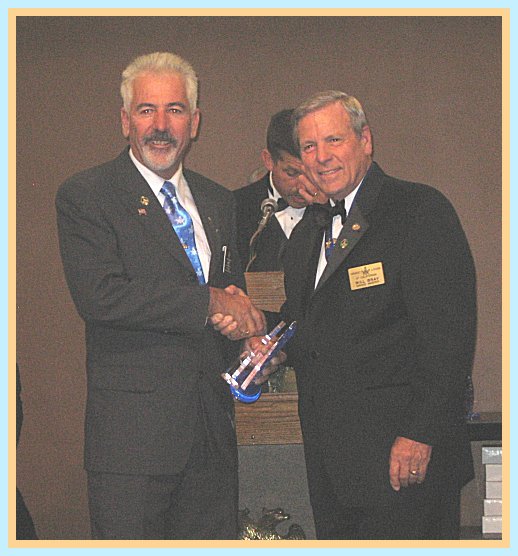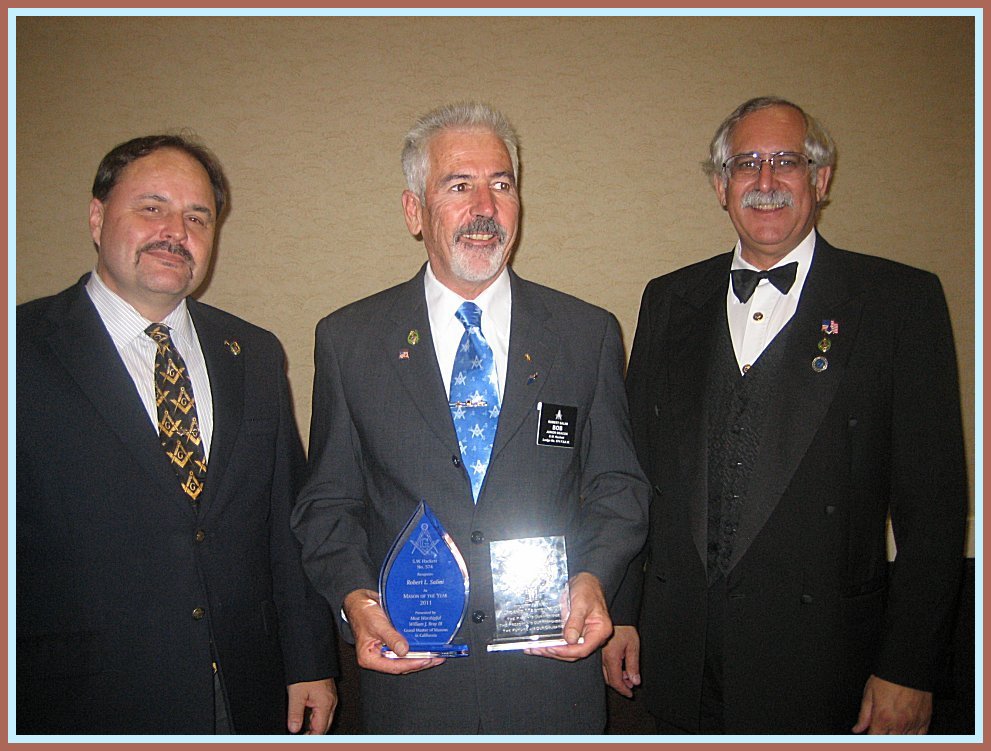 Wor. Steve Laurvick, WM, and Wor. David Haslim, PM, District Inspector
with Brother Salini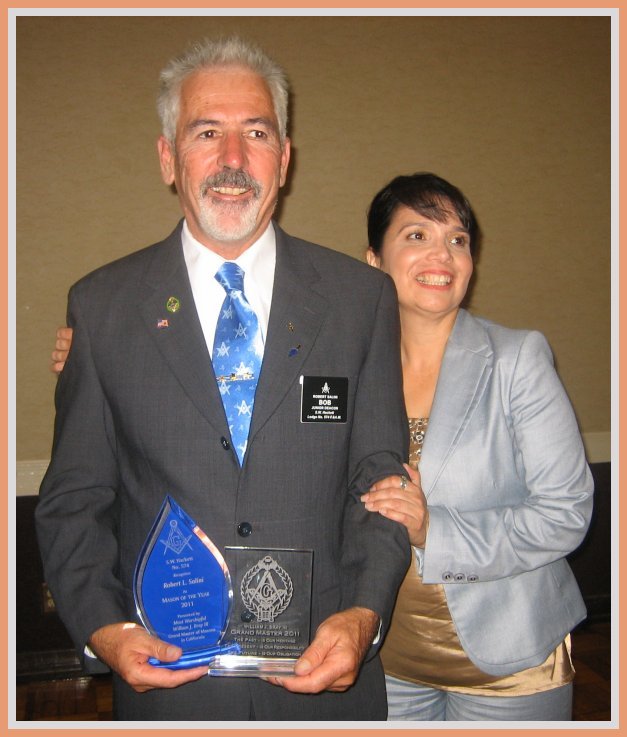 Brother Salini with his lovely lady, Norma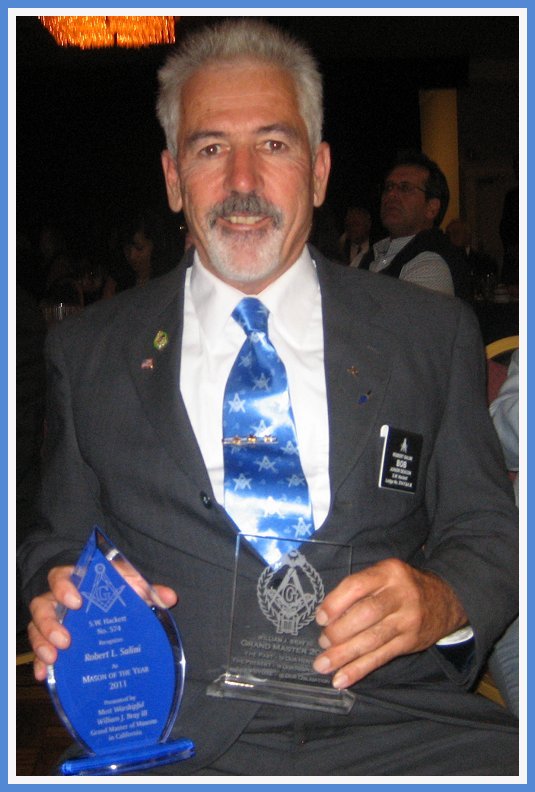 Brother Salini with the beautiful awards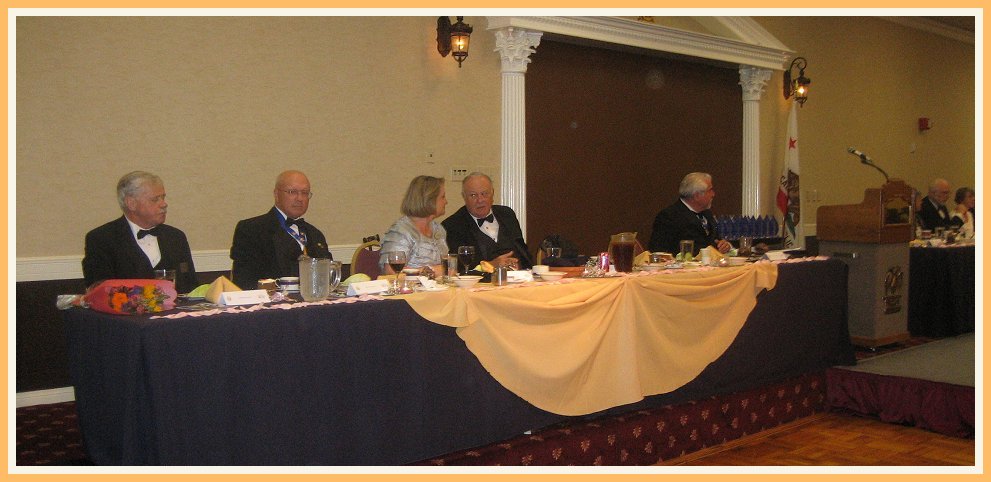 Above and below, the distinguished members of the Grand Lodge
and ceremony organizers on the dais
Below, the program and all the honored Masons of the Year.