Brother Jeffery L. McDonald was called from labor on January 3, 2013. Jeff was a Brother Master Mason for 40 years and a member of SW Hackett Lodge No. 574 in San Diego and Consuelo Lodge No. 325 in Escondido.

Brother Jeff was initiated an Entered Apprentice on August 2, 1971, passed to Fellow Craft on November 15, 1971 and raised to Master Mason on February 28, 1972, as a member of Consuelo Lodge in Escondido. He Affiliated with SW Hackett Lodge on October 2, 2001 and served as our Junior Steward in 2003. He then served as Marshal from 2004 through 2007. He enjoyed that position, loved his Masonry and never had a bad word to say about any Brother. Brother Jeffery will be missed.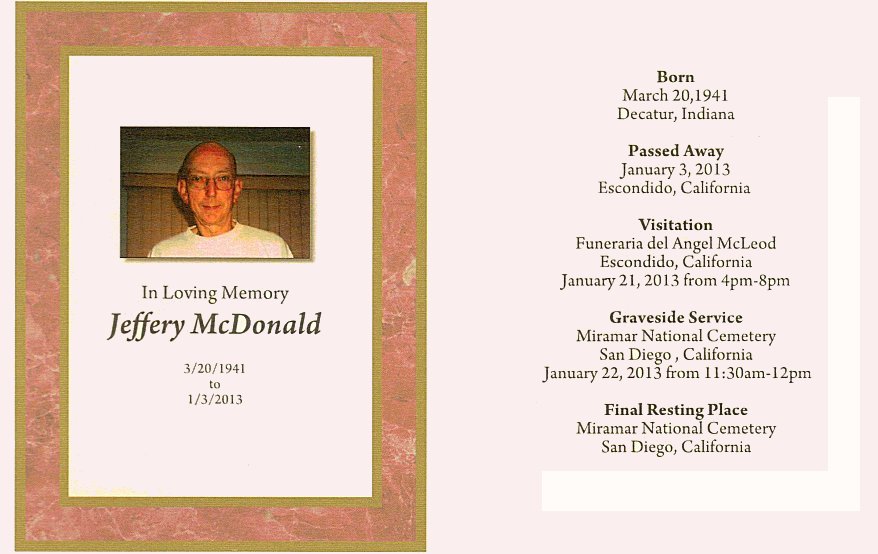 Many of his Brothers from both Lodges attended his service
to say good bye to this beloved Masonic Brother.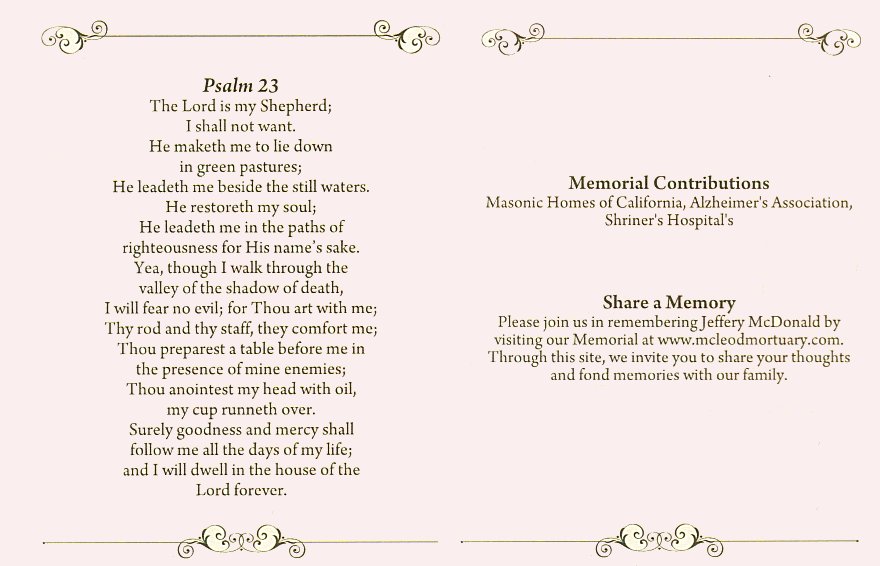 SOFT AND SAFE TO THEE OUR BROTHER BE THY RESTING PLACE; BRIGHT AND GLORIOUS BE THY RISING FROM IT.