On the night of the two Fellowcraft degrees, June 30, 2015, Michele Trancossi, a Brother from Italy honored us with his presence.
Then at the conclusion of the degrees, Worshipful Wm. JR Knight, PM, and current International President of the Invisible Lodge presented a proud Brother Trancossi with his certificate of life membership in the Invisible Lodge, the Honorary Association of Masonic Magicians.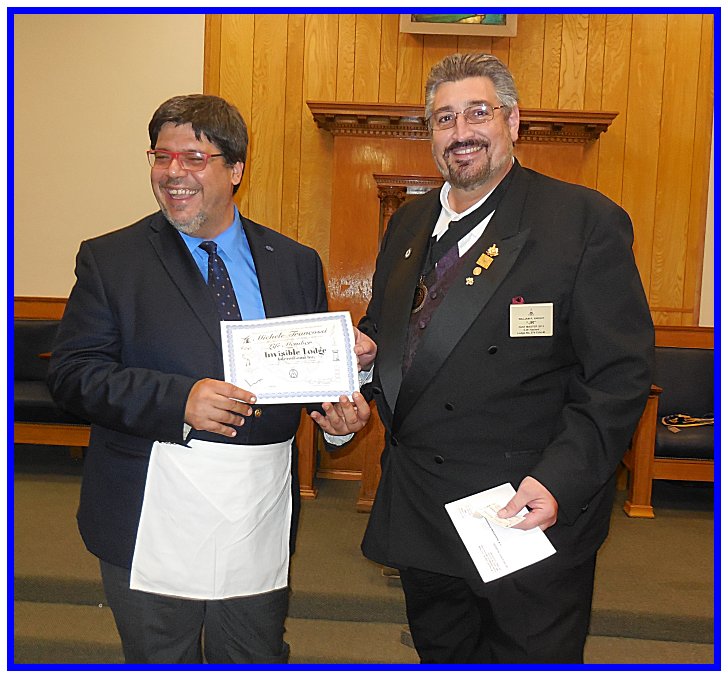 Brother Trancossi with Wor. JR Knight at the presentation of the certificate.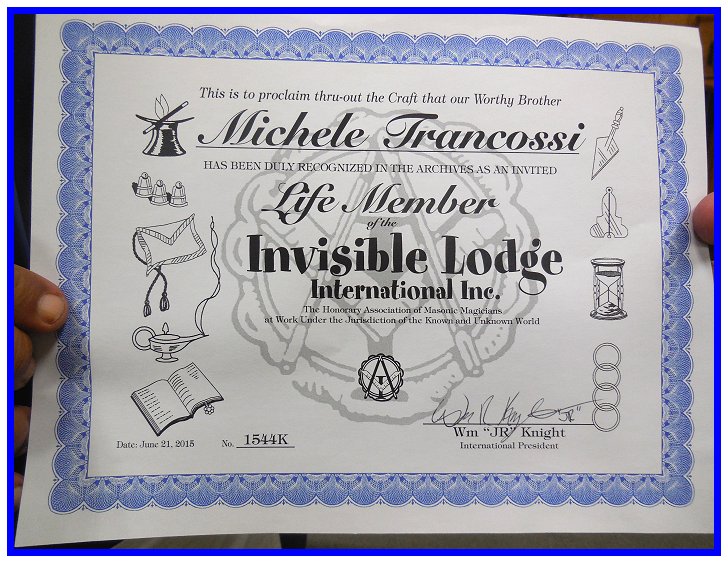 The Life Member to the Invisible Lodge certificate.