On May 15, 2014, on Samuel Warren Hackett's Past Master's night, Brother Robert Gale was raised to the sublime degree of Master Mason. Brother Gale was obligated a Master Mason by Worshipful David Haslim, PM. Worshipful Michael Allen, PM, was in the East for the second section with Worshipful Jim Achenbach in the West. Worshipful Haslim, PM, delivered the lecture. Worshipful Gerald Winstanley, PM, delivered a beautiful charge.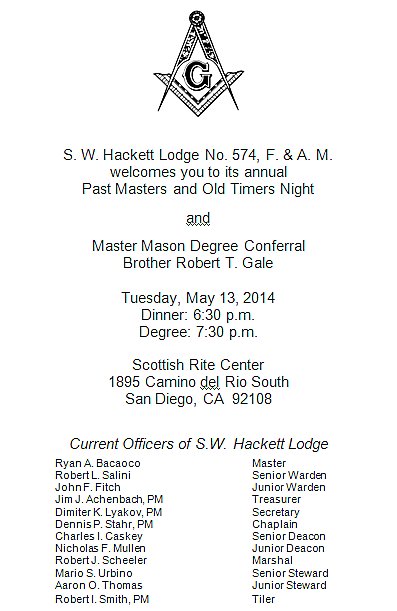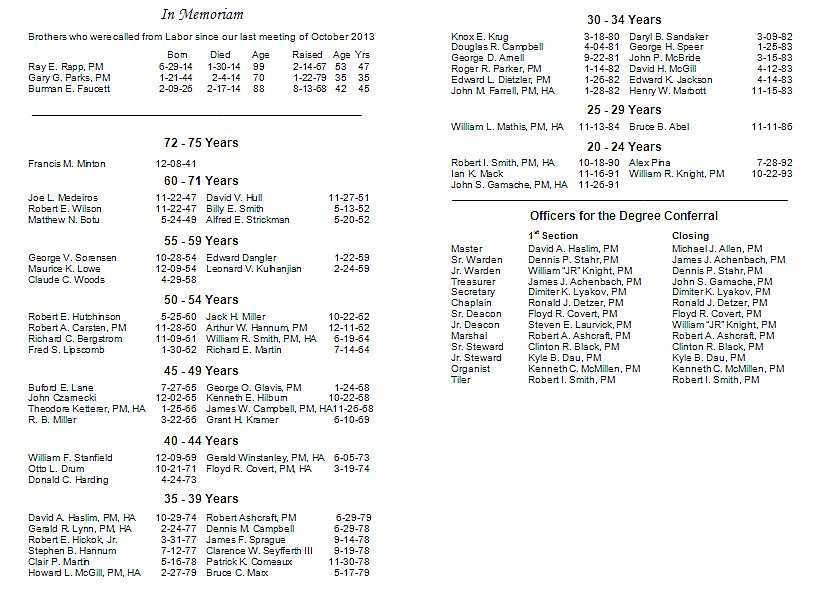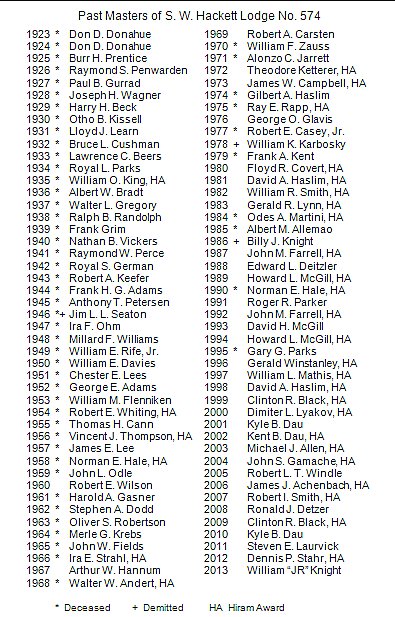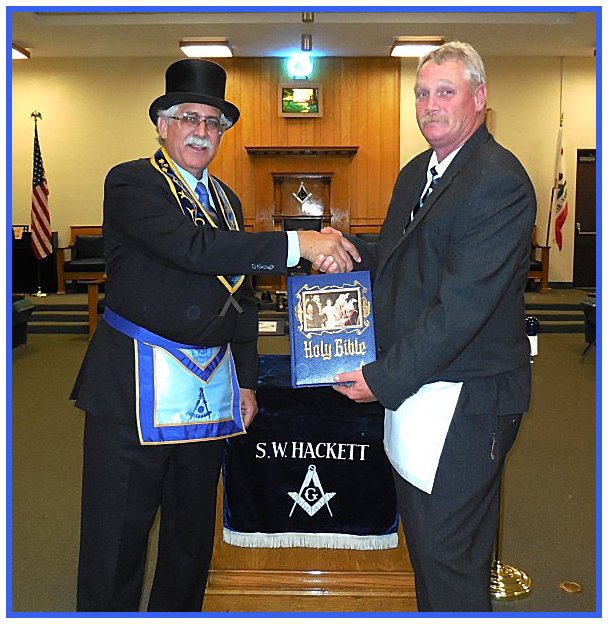 Worshipful David Haslim, PM, who obligated Brother Gale, congratulates him as SW Hackett's newest Master Mason.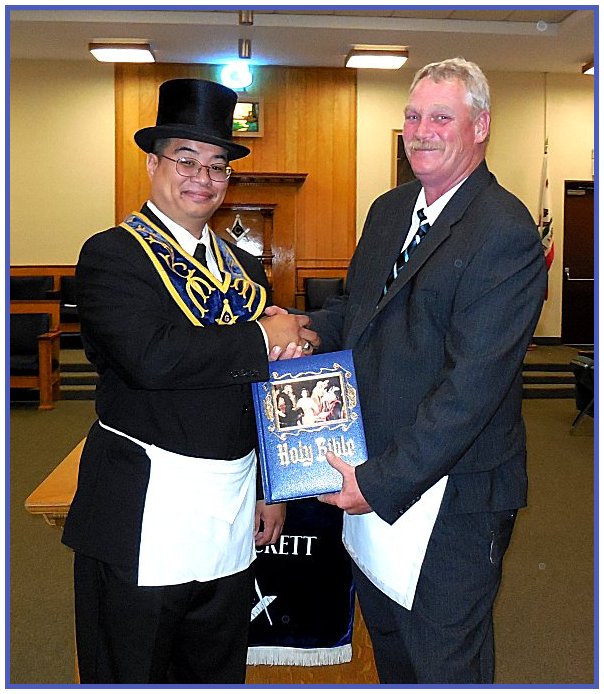 Worshipful Ryan Bacaoco, Master, congratulates Brother Gale.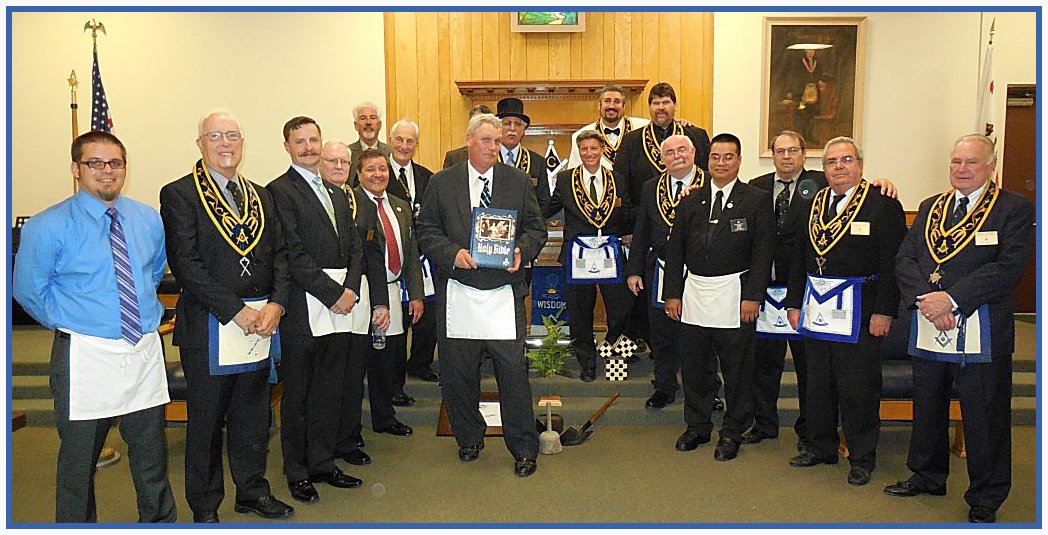 The whole group with the Past Masters who were part of the degree and all the wonderful "side-liners" that came out to show support for Brother Gale.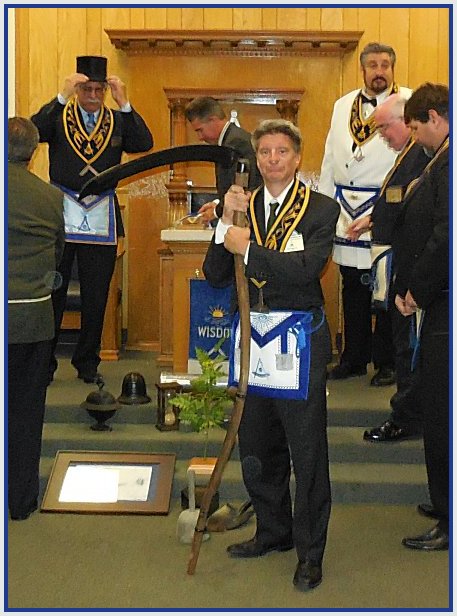 Thanks also to Father time who appeared to be impressed with the degree.