This night, April 19, 2016, Brother Vaughn Franklin was passed to the degree of Fellowcraft. Brother Franklin was obligated by Worshipful John Fitch, Master, who also gave the lecture. The Middle Chamber lecture was flawlessly delivered by Brother Dustin Capps, Senior Deacon, and Worshipful Dennis Stahr, PM, delivered the charge.
A special thanks to Worshipful Dick Covert, PM, who assisted as the Junior Deacon for the evening and did his usual great job. Also thanks to Brother Mario Urbino who served as the Junior Steward as he has before. Finally, thanks to Brother Stefan Werkstetter, our Brother from Germany who, for the first time in a U.S. lodge, assisted us by being the Senior Steward for the evening. Although our ritual is quite different from his mother lodge, he did a perfect job in the Steward's chair.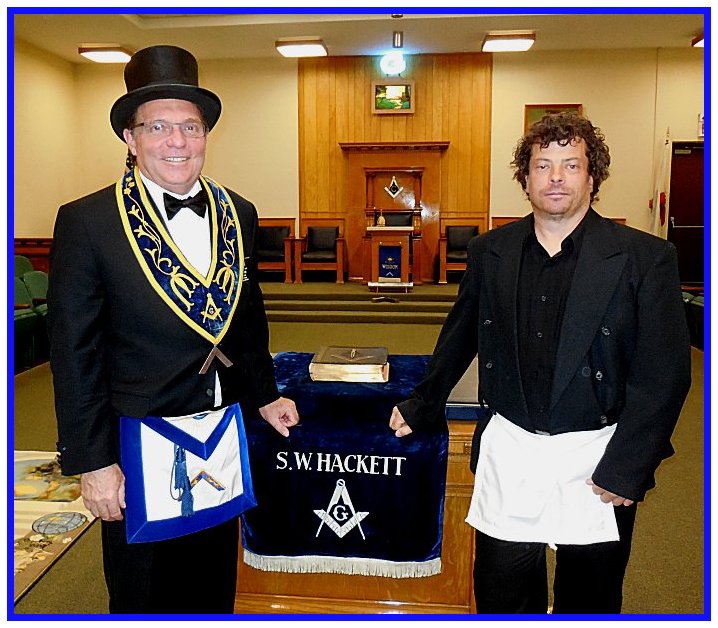 John Fitch, Master, congratulates Brother Franklin on his becoming a Fellowcraft Mason.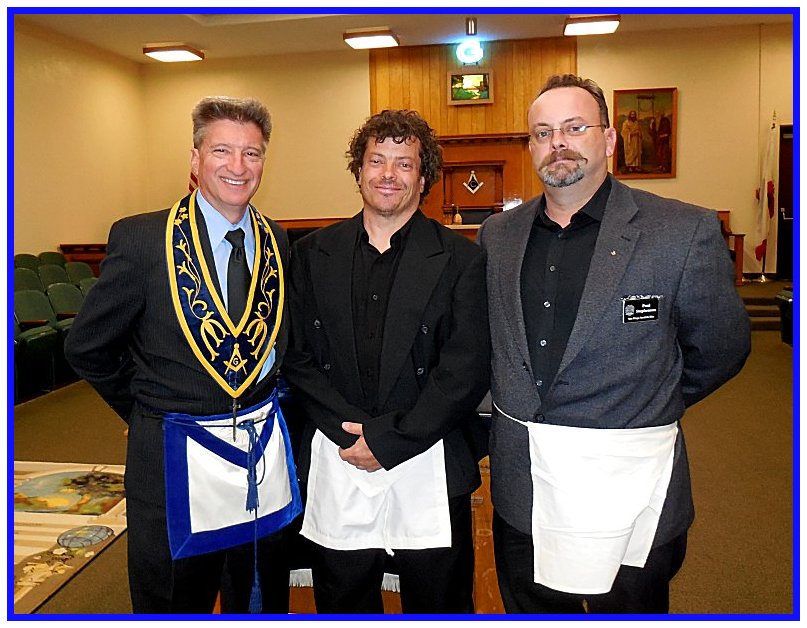 Worshipful Jim Achenbach, PM, Tiler, along with Brother Paul Stephenson, both friends of Brother Franklin, congratulate him on his move up in Masonry.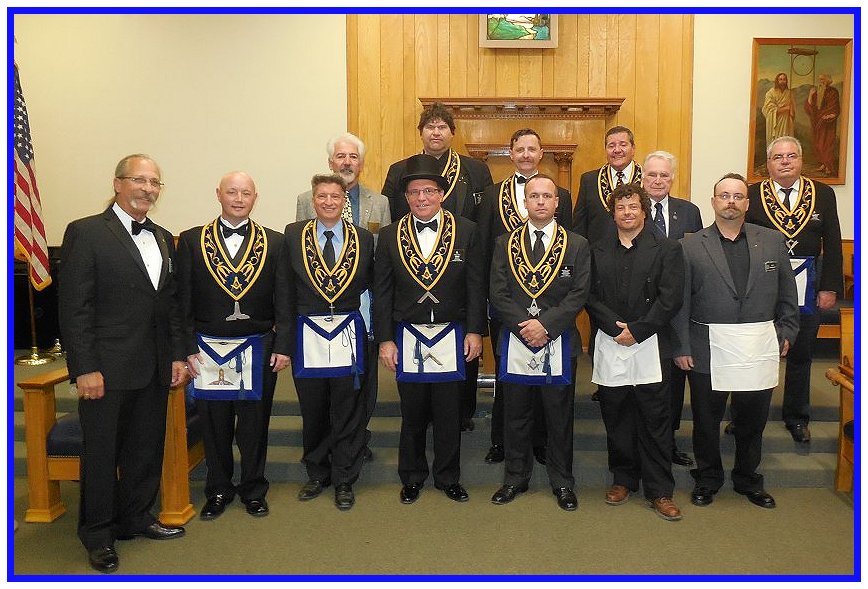 The group pose of all that were in officer positions for the degree. The only one missing in the picture is Brother Stefan Werkstetter who was the Senior Steward for the degree.
But wait, There's more.... the refreshments, celebration and words of wisdom....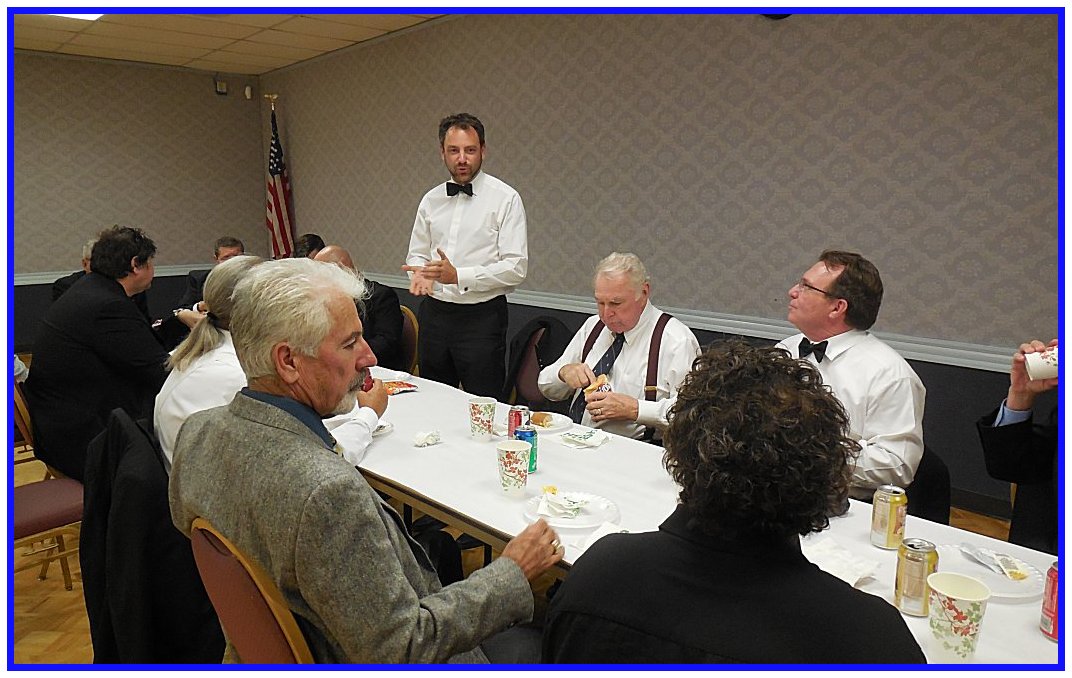 Brother Stefan congratulates Brother Franklin on his passing to Fellowcraft
and offers words of wisdom and encouragement to continue his Masonic journey.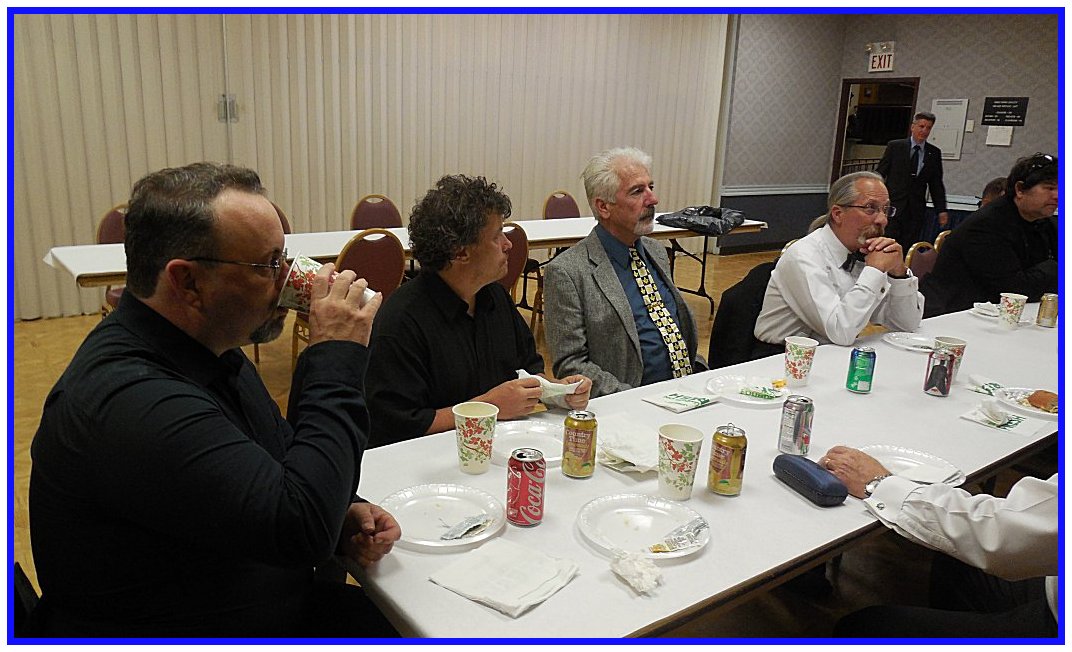 Brothers Paul and Franklin look on as each Brother offers advice and congratulations.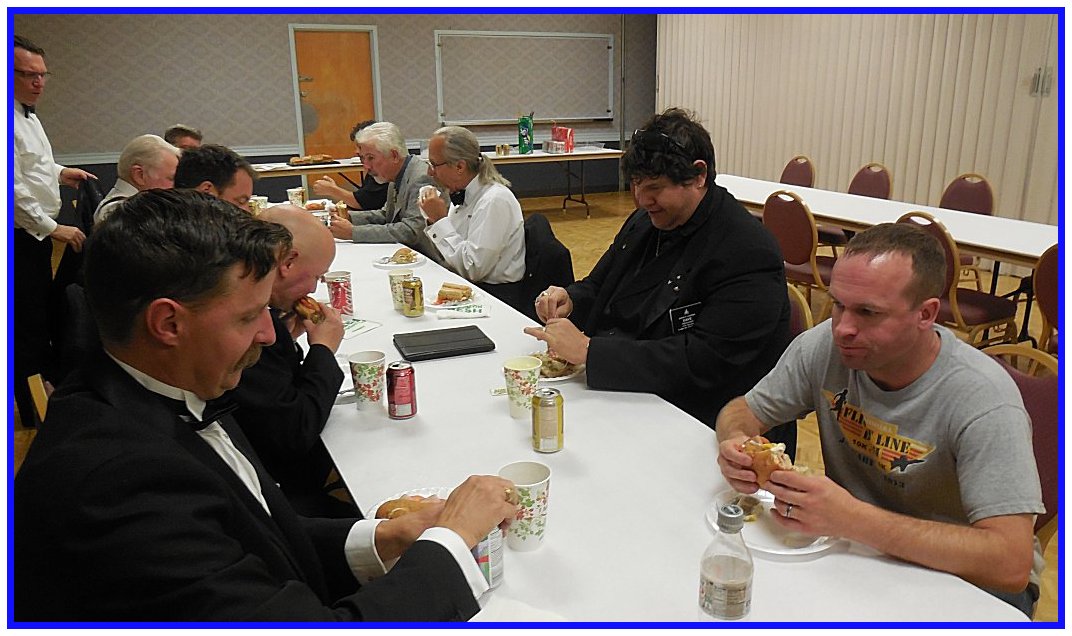 The Master, John Fitch, presents Brother Franklin with the work necessary to complete to be raised a Master Mason.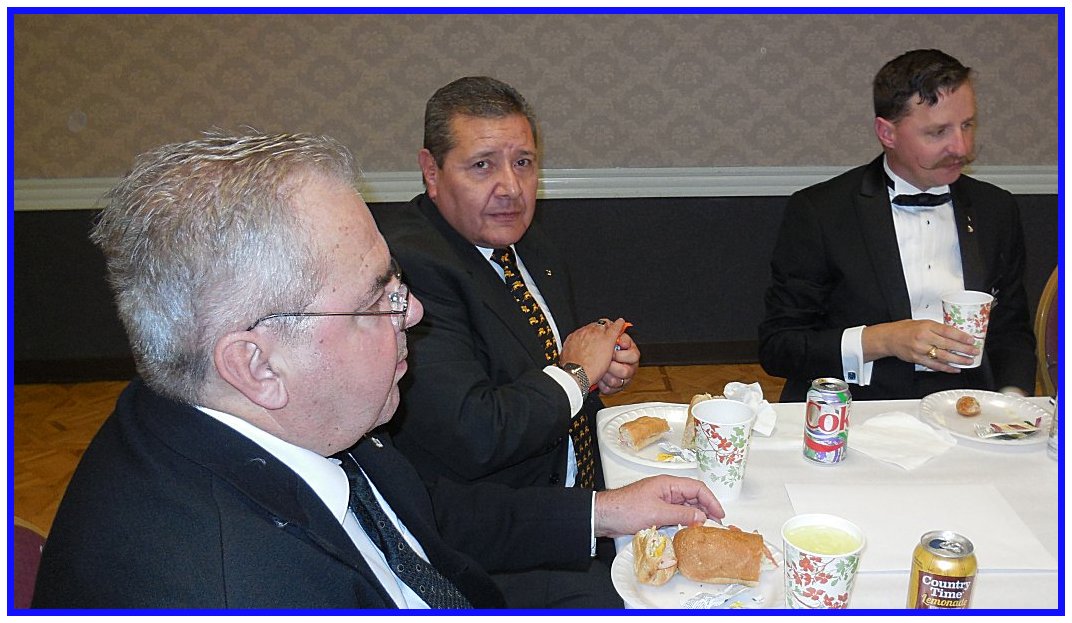 Our Secretary Worshipful Dimiter Lyakov, PM, Brother Mario Urbino who was the Junior Steward for the degree and Brother Ben Bridges, the Junior Warden.