Brother Eric Kurzenberger was raised to the sublime degree of Master Mason on November 15, 2011. Brother Eric was obligated by Bro. Dennis Stahr, SW, who also gave the lecture. Wor. Bro. Michael Allen, PM was in the East for the second section with Wor. Jim Achenbach in the West. Wor. Achenbach also delivered the charge.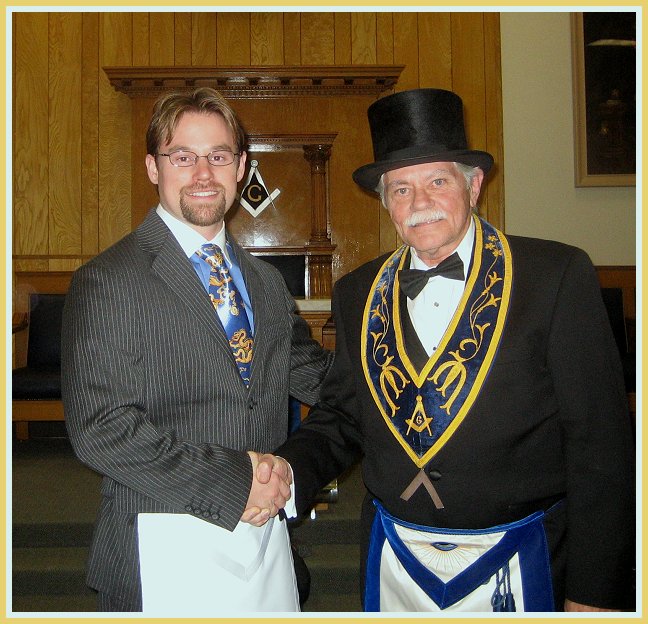 Bro. Stahr, SW congratulates our new Master Mason, Bro. Eric Kurzenberger.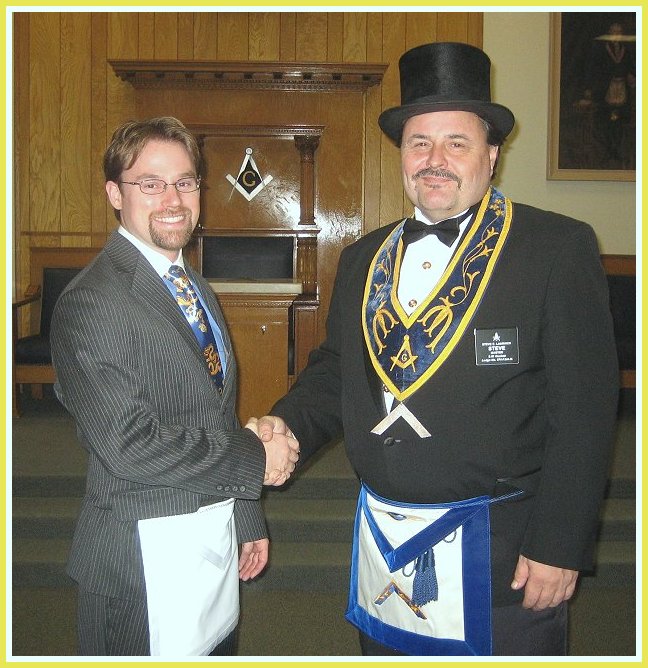 Wor. Steve Laurvick, Master welcoming our newly raised Brother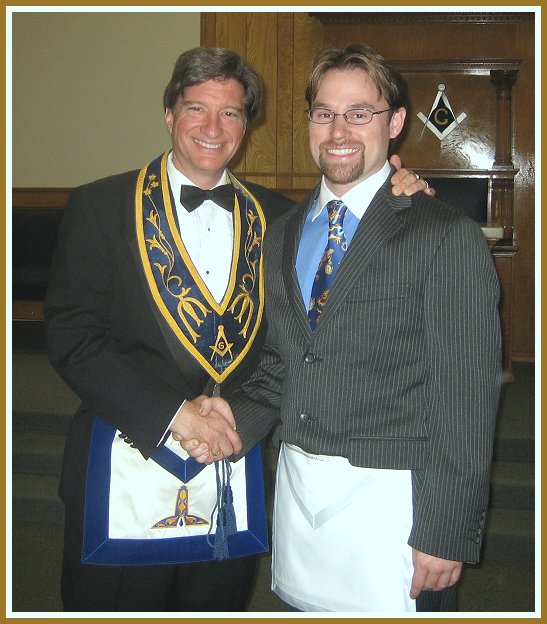 Good friend, Wor. Jim Achenbach, PM shakes the hand in congratulations.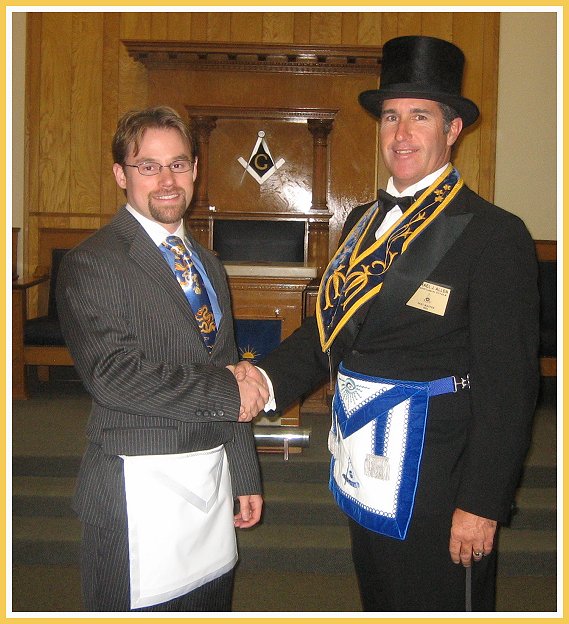 Bro. Eric with Wor. Michael Allen, PM who did a beautiful job in the East for the second section.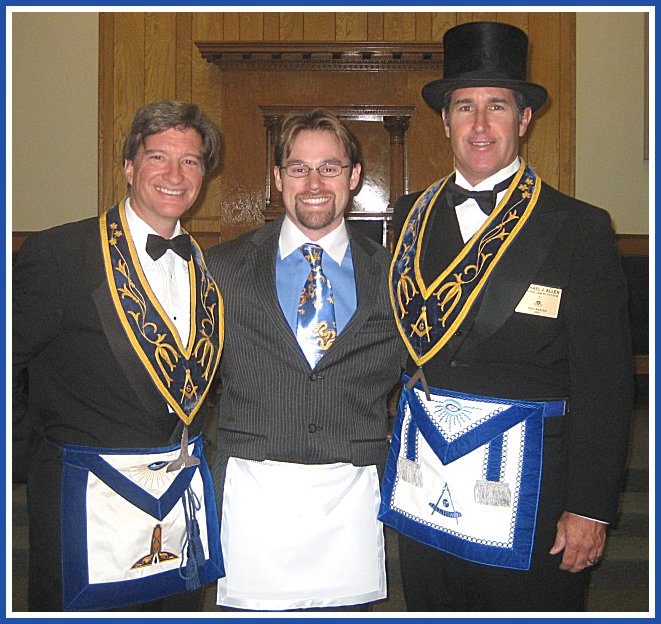 Wor. Jim Achenbach, PM and Wor. Michael Allen, PM with their friend Bro. Eric.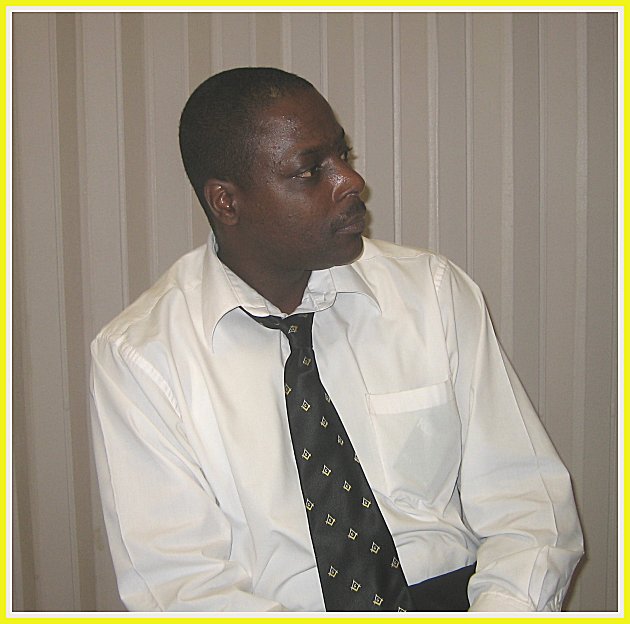 We were honored by a visit of our Brother Raymond Gray, Junior Warden
of Gustavus A. Thompson Lodge #79. Brothers honoring Brothers...It's great.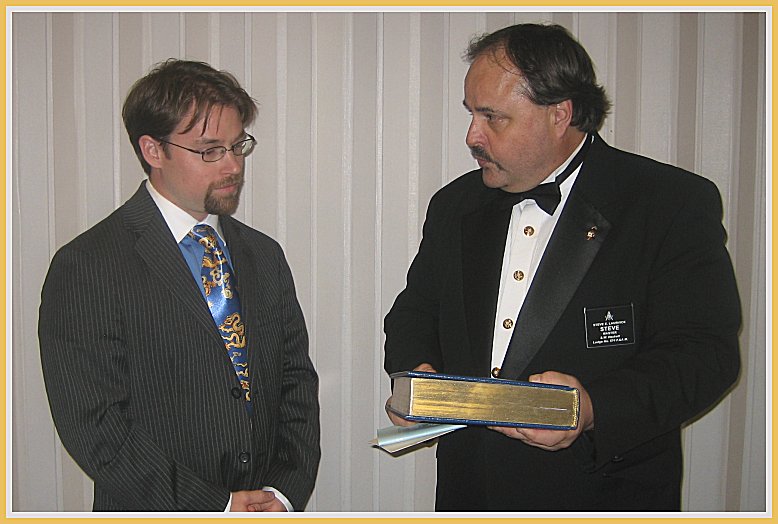 At refreshments after the raising, presentations are made. Here, Wor. Laurvick
presents Bro. Eric with the Bible on which he was obligated.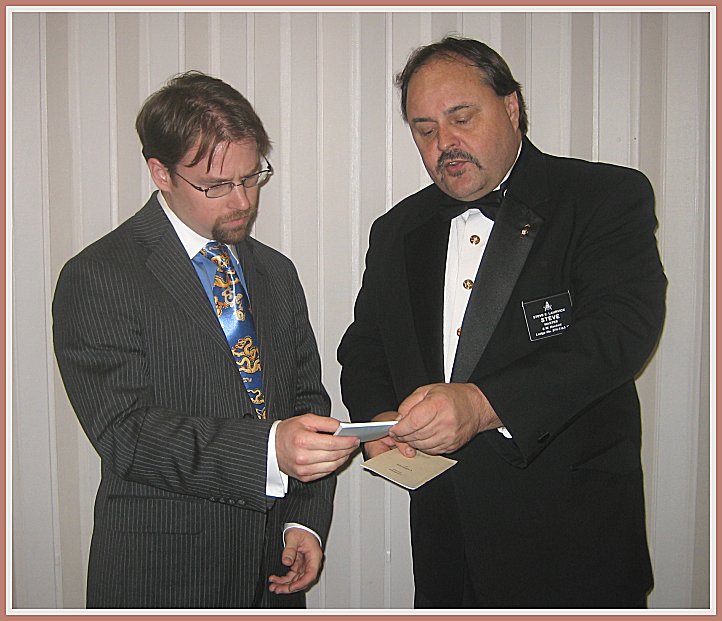 Here are the by-laws and the study material...The journey has now just begun.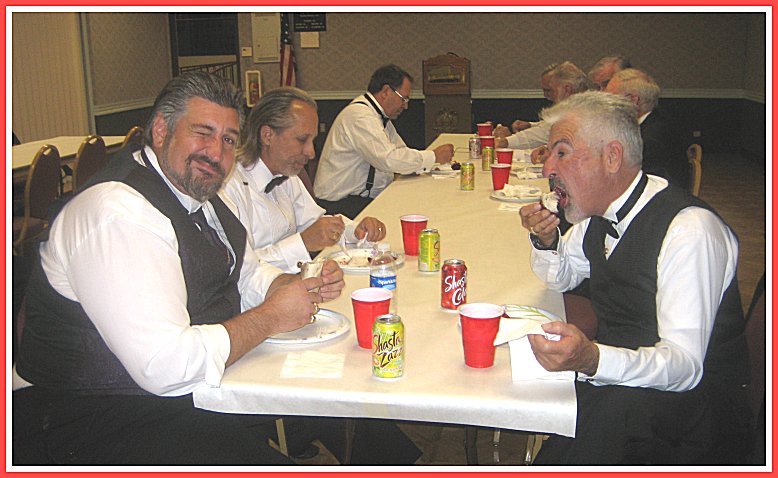 A little "mugging" from Wor. JR Knight, PM who prepared the food for the reception...
It was, by the way, really good.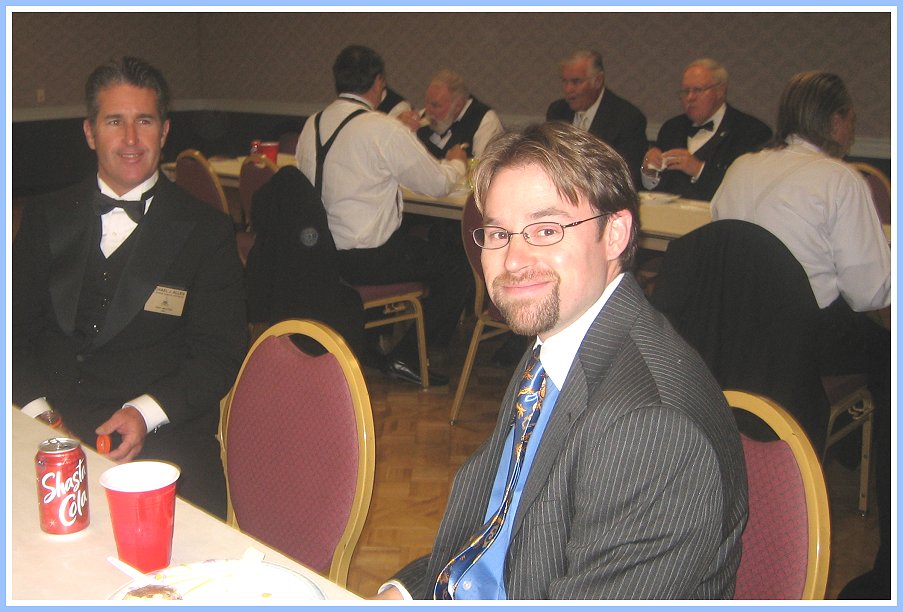 Brother Eric with Wor. Allen looking on. And all were enjoying the refreshments.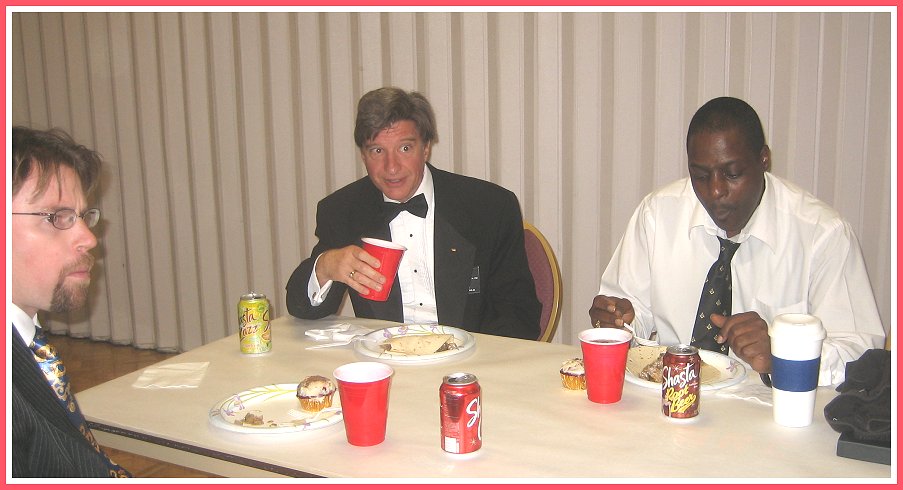 Wor. Achenbach, PM, with our visitor, Bro. Gray, JW from Gustavus A. Thompson Lodge.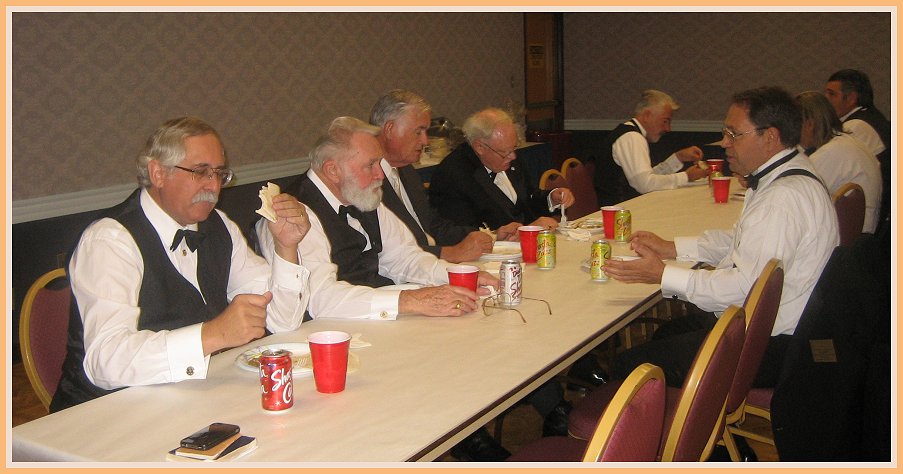 More of the Brothers enjoying the food with Wor. David Haslim, PM, District Inspector, on the left.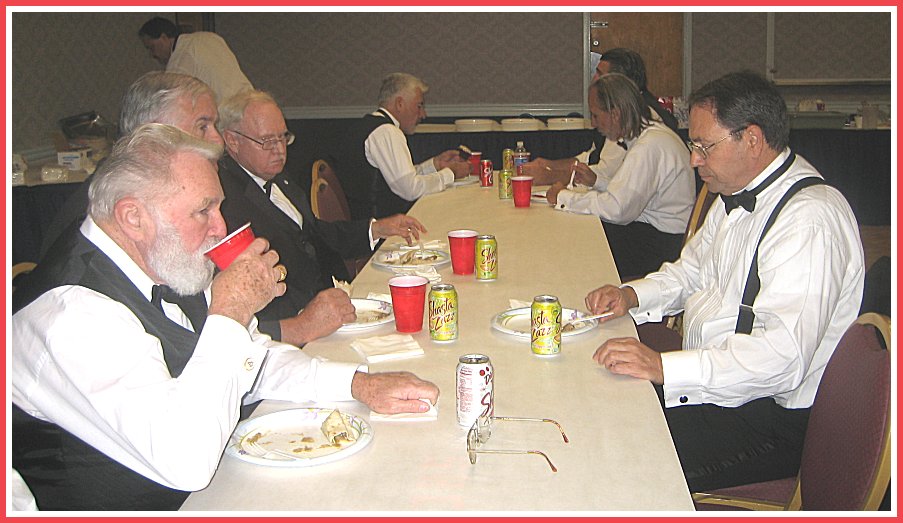 It was a good degree, a good reception and the best part is that we have another
new Master Mason in our great Lodge.