Another important evening, October 10th, 2017 as Samuel Warren Hackett Lodge gains a new Brother. Mr. John Elie became our newest Entered Apprentice. Brother Elie was obligated an Entered Apprentice Mason by Worshipful Bob Salini, PM, Junior Warden, who was in the East for the degree. Worshipful Clint Black, PM, gave another perfect lecture with great feeling and Worshipful John Fitch, PM, delivered the charge.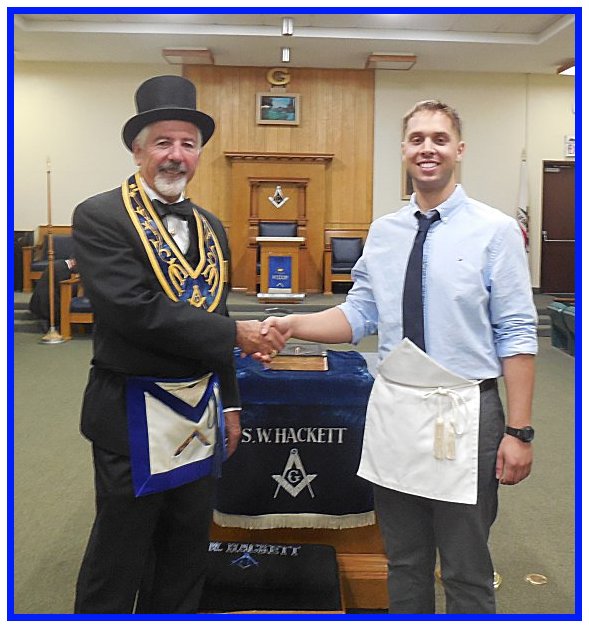 Our new Entered Apprentice, Brother John Elie with Worshipful Bob Salini, PM, who obligated Brother John.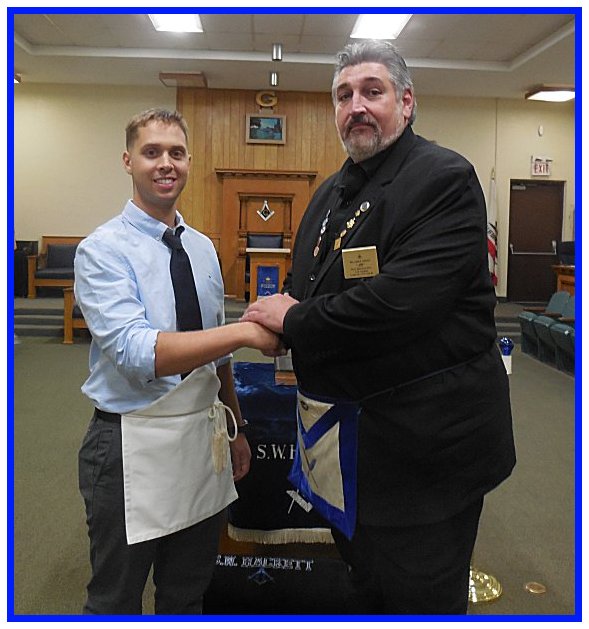 Worshipful "JR" Knight, PM, who was the Secretary for the degree congratulates and welcomes Brother John.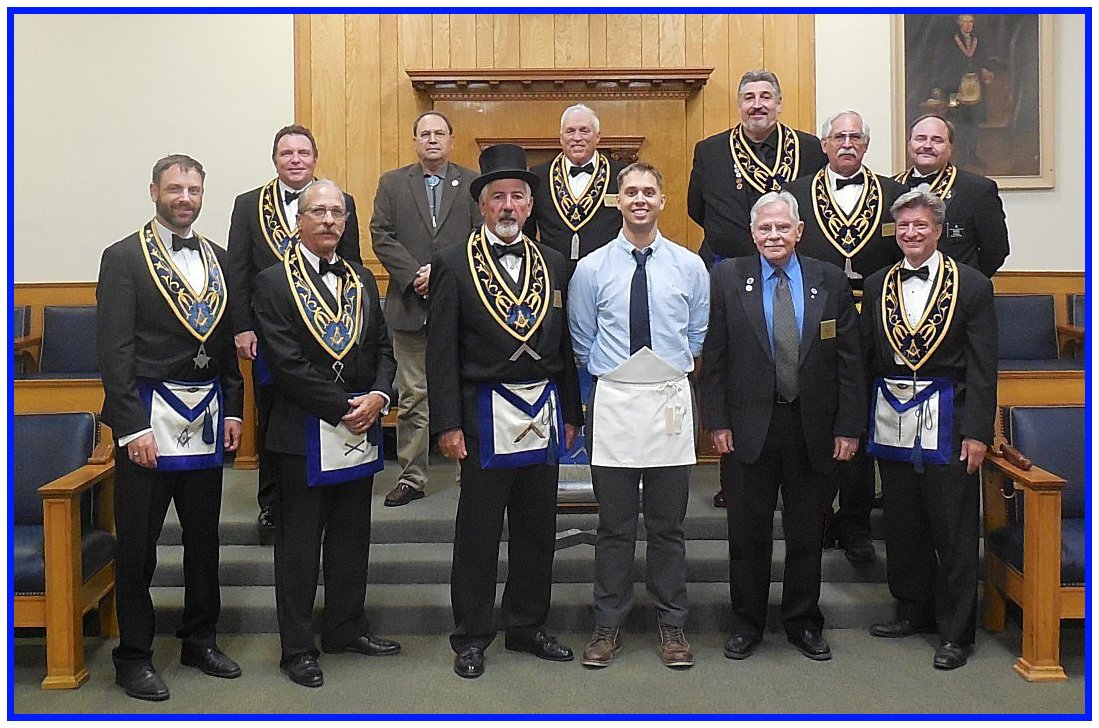 The group pose of all those who were a part of this great degree minus Brother Mario Urbino who was the Senior Steward and now preparing the refreshments.

And, on to the refreshments.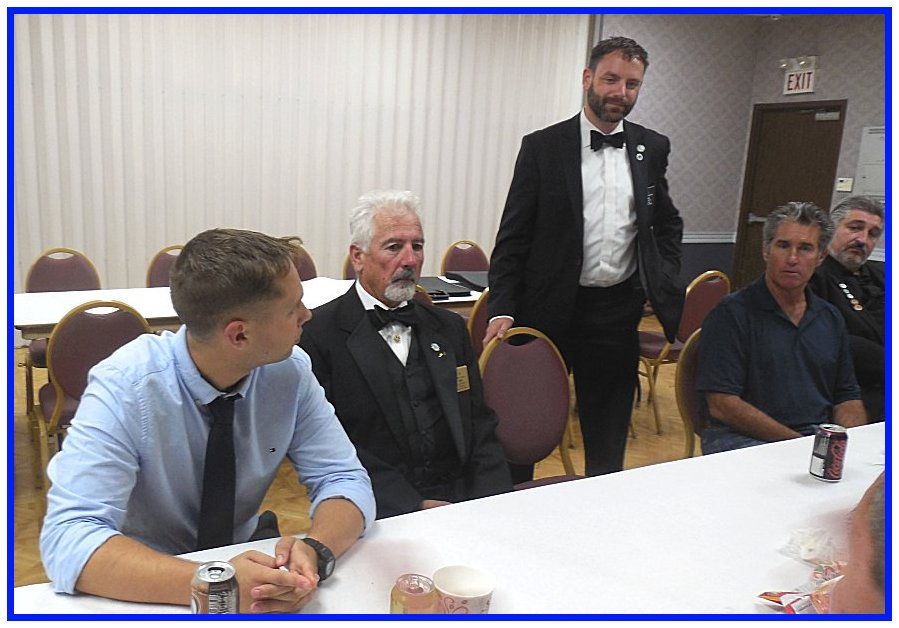 Our new Brother listens intently as words of wisdom and congratulations are offered by Brother Stefan Werkstetter, the Senior Deacon for the degree.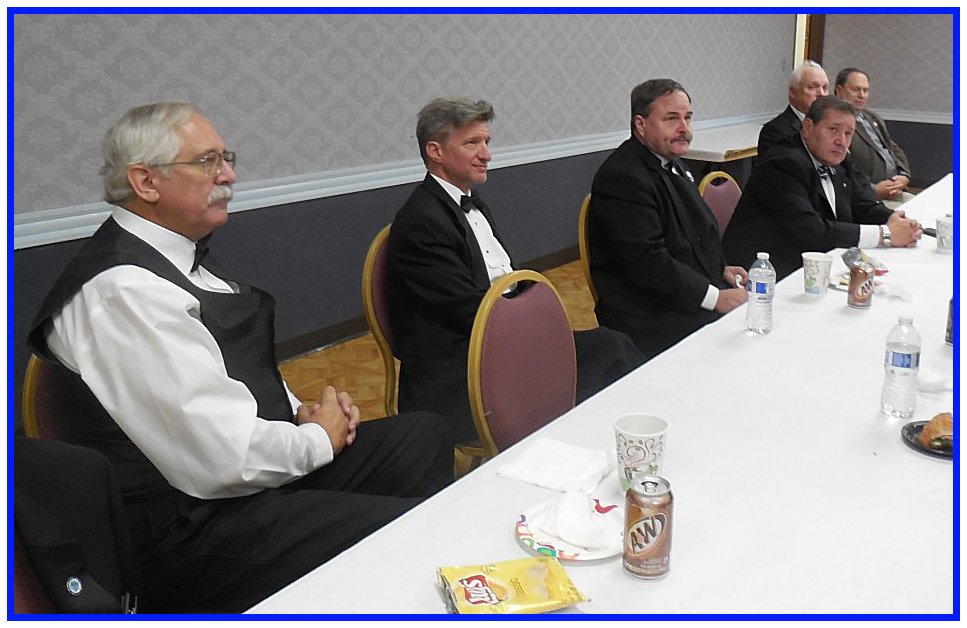 All the Brothers were great in the degree and sincere in their welcome of Brother John Elie.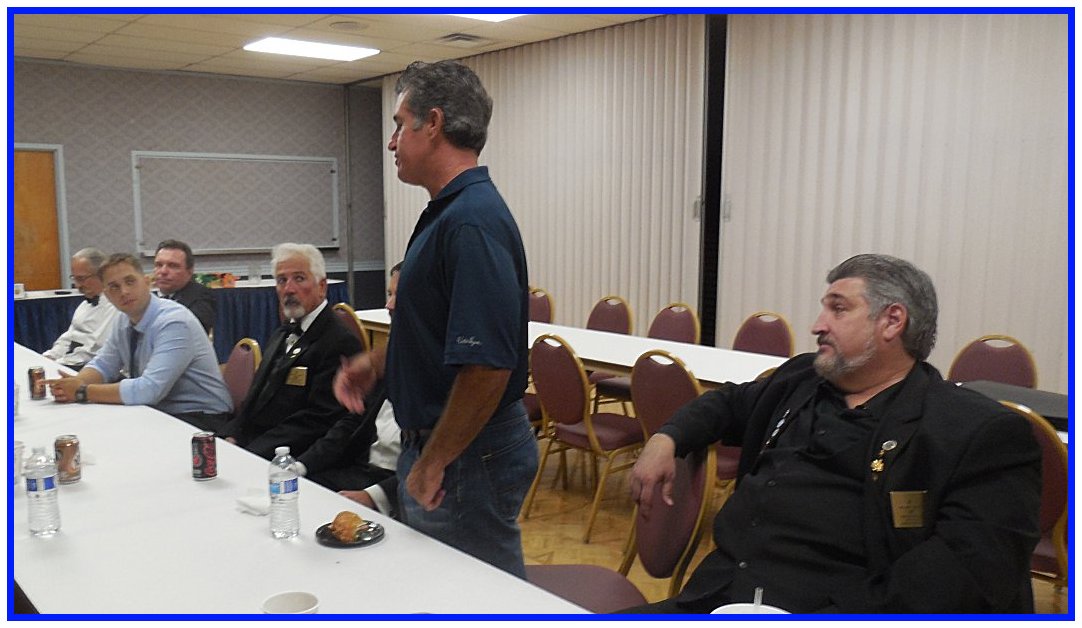 Worshipful Michael Allen, PM, always offers great and inspiring advice.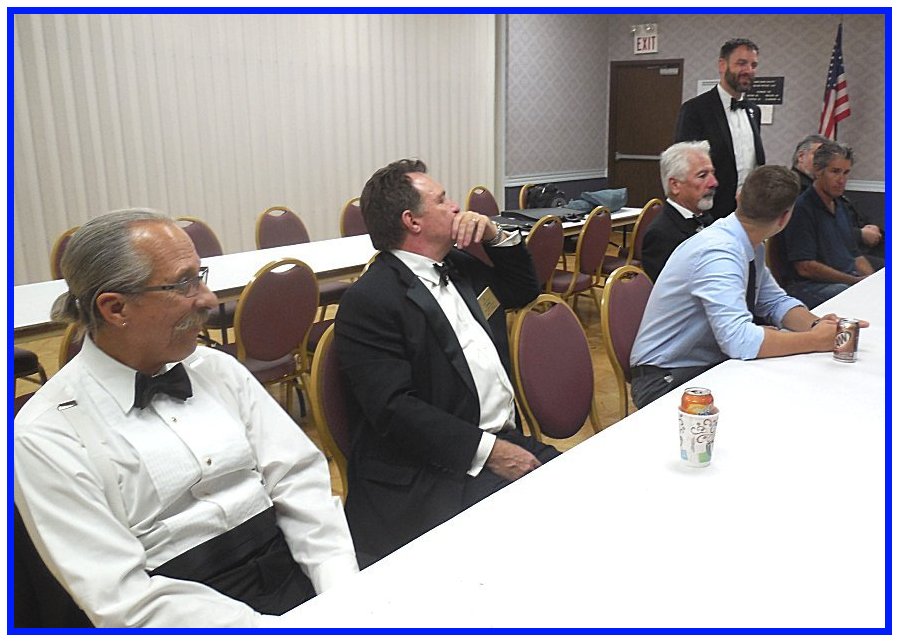 Had to be sure to show our Marshal, Bob Scheeler and next to him is Worshipful John Fitch, PM and Junior Warden to be for 2018.
It was again, a fun and important evening as we added a new Brother to Hackett Lodge.