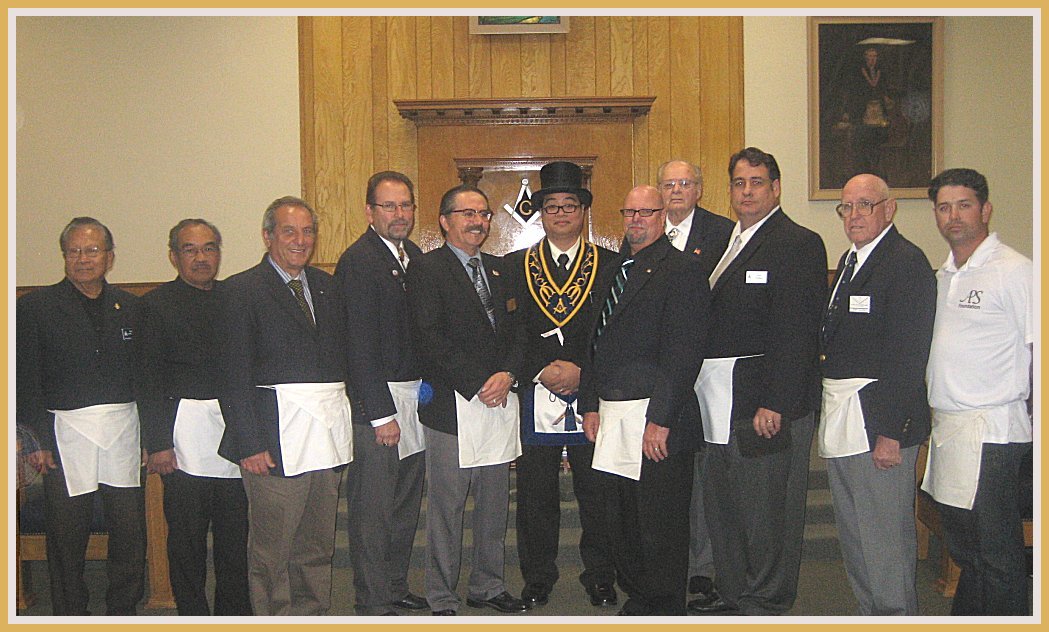 On February 21st, 2012 at 7:00 pm, Samuel Warren Hackett Lodge #574 held "EA & FC Night":
Thanks to all the Past Masters and Brethren that assisted with another successful evening of fellowship and education.
We were fortunate and honored to have several visitors from Heartland Lodge, East San Diego Lodge and Amity Lodge. Worshipful Ron Chandler, Master, of Heartland Lodge and a number of his officers attended as did Worshipful, Al Almazon, Master, of East San Diego Lodge.
Brother Ryan Bacaoco, JW, was in the East, and opened the Lodge on the First degree of Masonry and then then called the Lodge to refreshment so that the Masonic education could take place.
Wor. JR Knight, PM, SW, presented a Masonic "Walk-about" and then discussed the mentoring program. His presentation was well done and very informative and the visiting Masters and officers were impressed with his session and said that they learned some things that even they didn't know.
All that were there agreed that those who did not attend missed a most interesting presentation.
Because of the success of our gathering, Brother Ryan is working on the next EA & FC night, hopefully with Brother David Watson as the guest speaker, so that much deeper information can be gleaned and some esoteric Masonic mysteries can be explored.
Thank you all again for making this event successful and meaningful.

Sincerely & Fraternally,
Bro. Dennis Stahr, WM
Samuel Warren Hackett Lodge, #574
masonic574@irfutures.com