On September 18th, 2012, our Fellow Craft, Brother Richard Derflinger became Samuel Warren Hackett Lodge's newest Master Mason. Brother Rick was obligated a Master Mason by Worshipful JR Knight, PM. Wor. Brother Michael Allen, PM was in the East for the second section with Wor. Brother Jim Achenbach, PM in the West. Wor. Dennis Stahr, Master, delivered a fine lecture and Wor. Achenbach, PM, Treasurer, did a great delivery of the charge.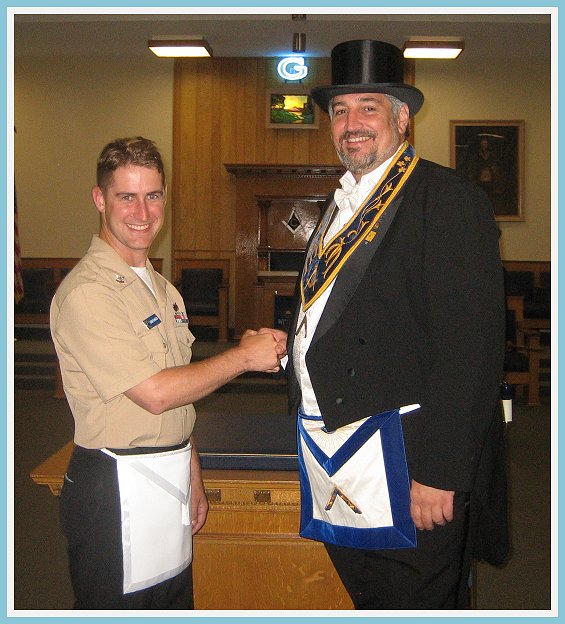 Our new Master Mason, Richard "Rick" Derflinger is congratulated by Wor. JR Knight, PM who obligated Brother Rick.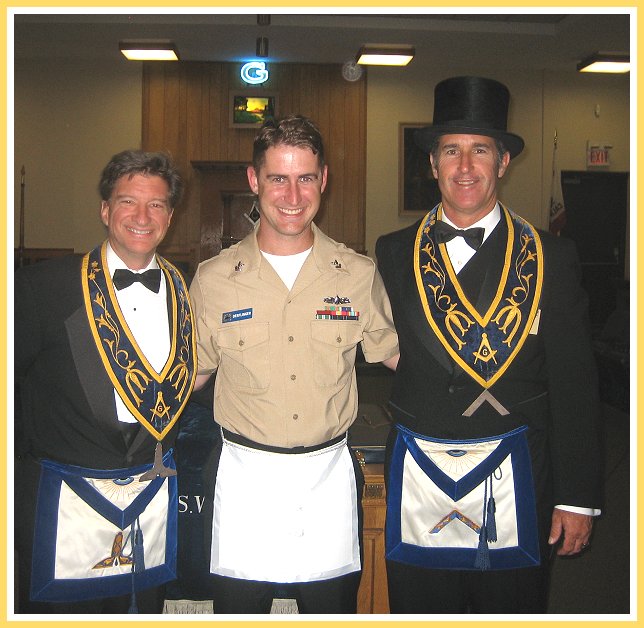 Brother Rick with Wor. Jim Achenbach, PM who was in the West for the second section and on the right is Wor. Michael Allen, PM who was in the East for the second section. Brothers Jim and Michael always do such a great job and are a pleasure to watch.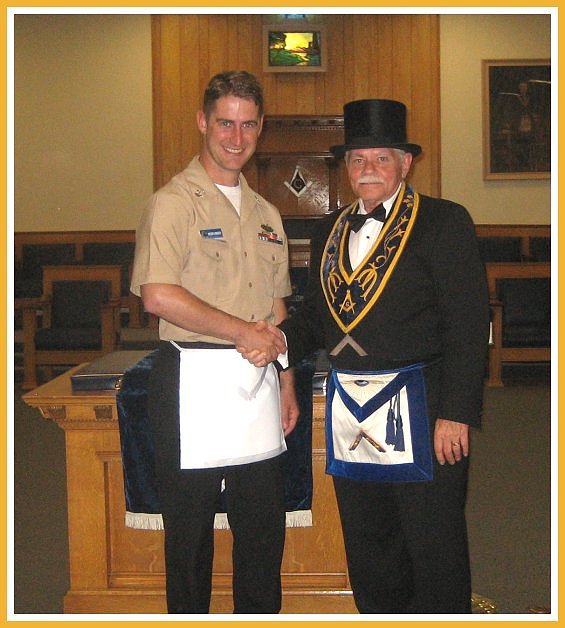 Brother Rick is congratulated by the Master.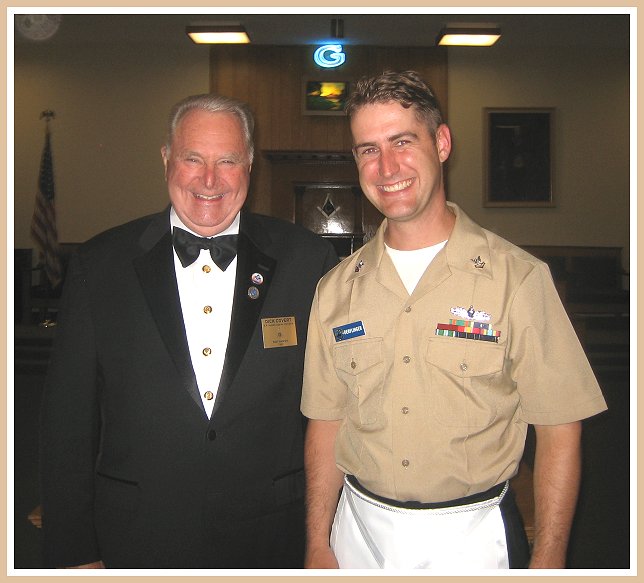 Wor. Dick Covert met and stopped Brother Rick at the East entrance in the second section...Great job!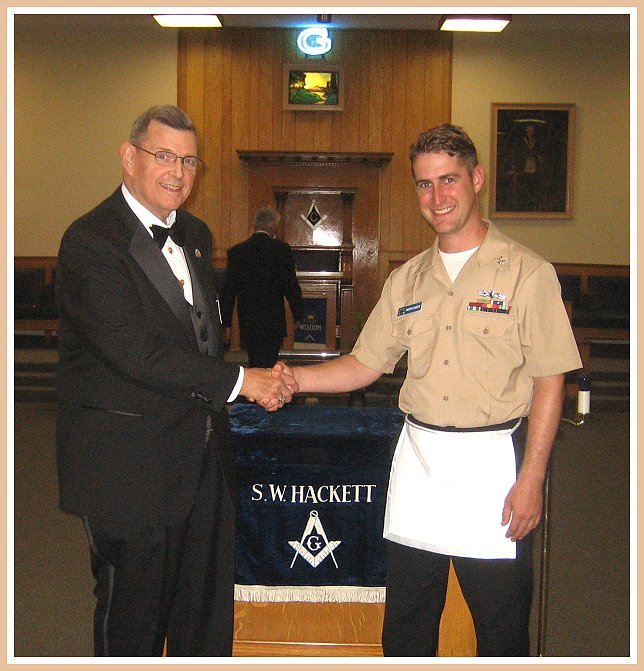 Congratulations from Wor. Bob Smith, PM, tiler. Wor. Smith wears many hats and all very effectively. He is the tiler, officer's coach and does much as a candidate's coach. Wor. Bob did a great job with Master Mason Derflinger's second degree proficiency before conferral of the third degree.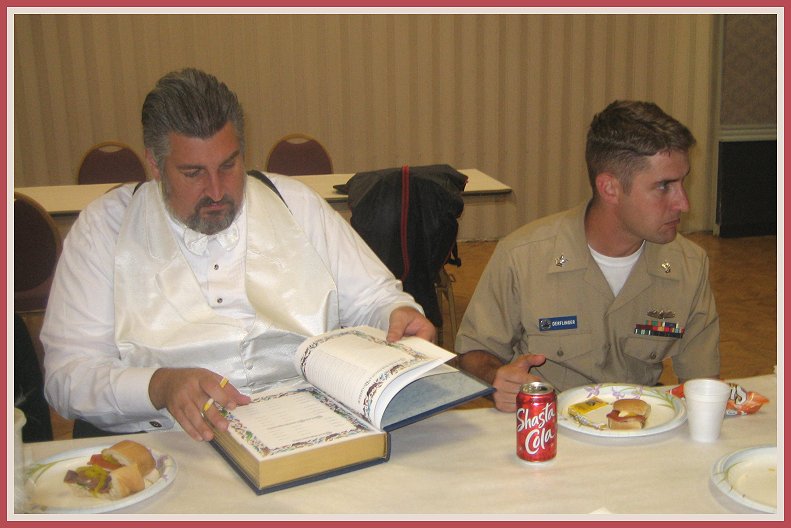 At the celebration refreshment session, Wor. JR Knight, PM signs the Bible that was presented to Brother Derflinger on his becoming a Master Mason.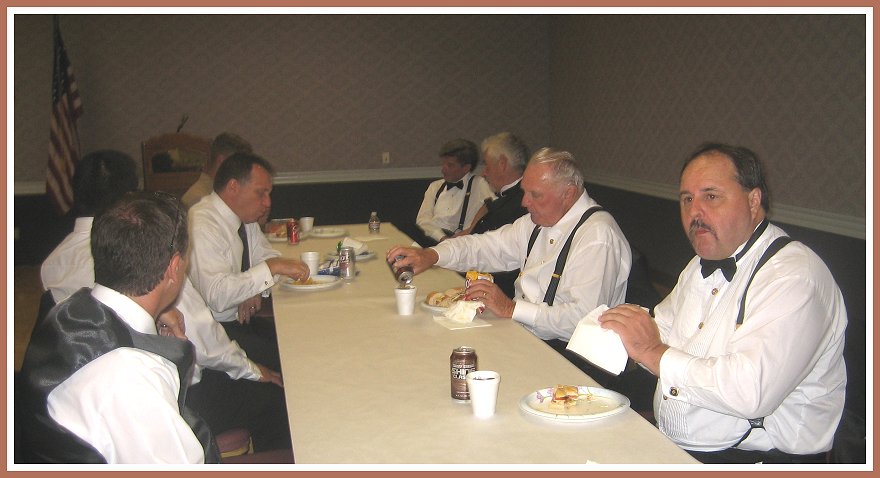 As usual, the Brothers enjoy a little rest and refreshment after a fulfilling evening.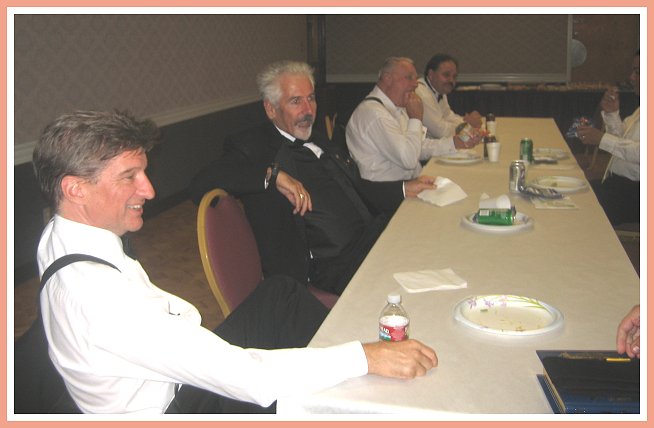 Has to be a reaction to one of Wor. Knight's great stories. Always fun.