April 23, 2013 was another important and fun evening as Mr. Mark DeMaria and Mr. Jason Bockermen became Samuel Warren Hackett Lodge's newest Entered Apprentices. Brothers Mark and Jason were obligated by Worshipful William "JR" Knight, PM, Master. Brother Salini, Junior Warden, delivered a great lecture and Worshipful David Haslim, PM, again delivered a beautiful charge.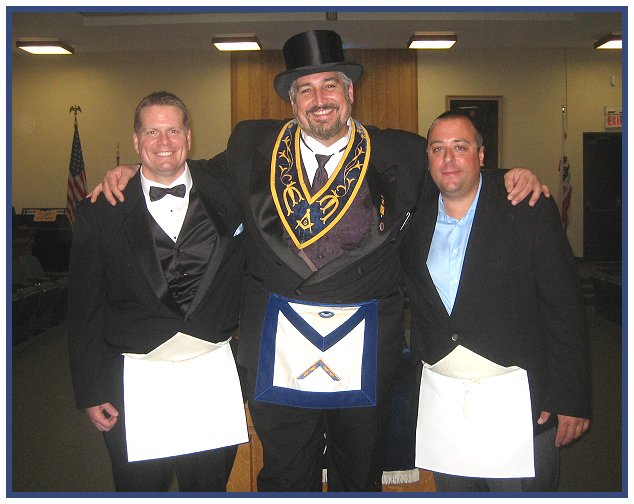 Worshipful Knight, congratulates and welcomes Brothers Bockerman and DeMaria.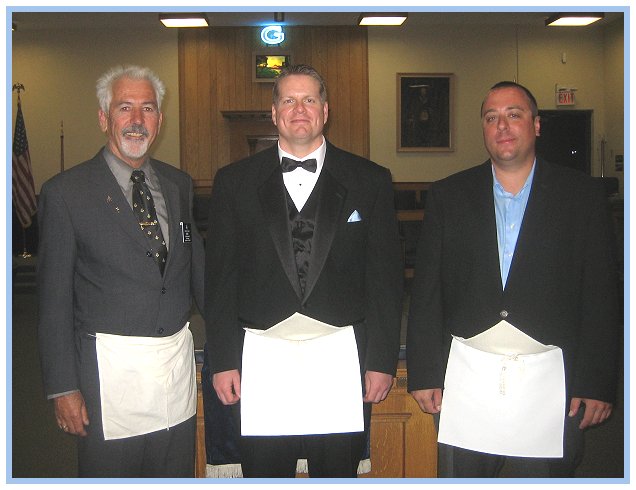 Brother Bob Salini, Junior Warden delivered a great lecture to Brothers Jason and Mark.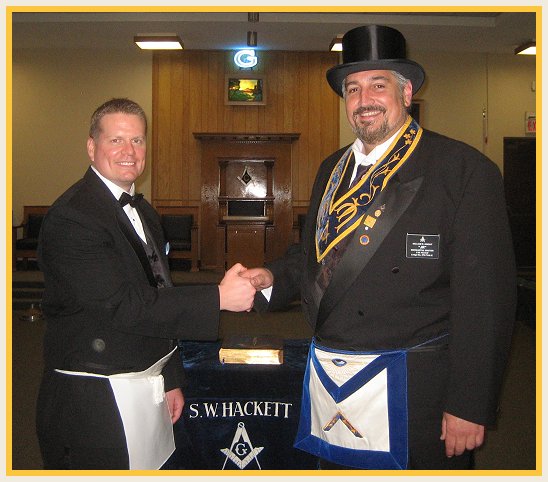 It wouldn't be right without the congratulatory handshake from Worshipful "JR" for Brother Bockerman.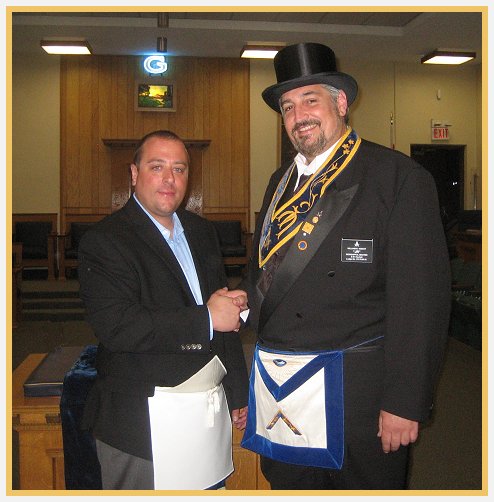 Worshipful Knight, also personally congratulates and welcomes Brother DeMaria.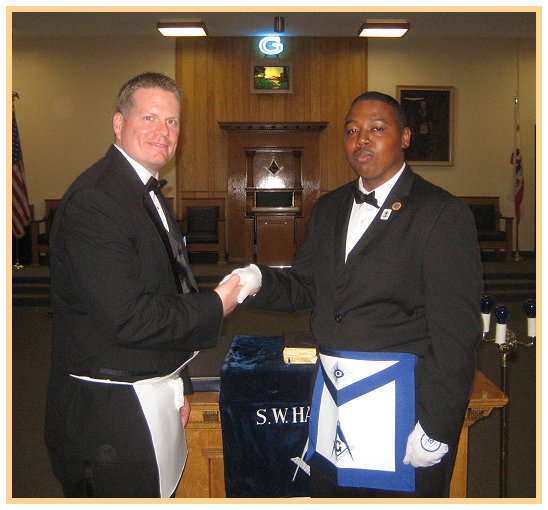 Brother Robert Merchant of G.A. Thompson Lodge congratulates his Navy friend and new Brother Jason. Brother Robert was in the Junior Steward chair for the evening and with very little coaching, did a truly awsome job in the position....My Brother, you are welcome to assist as an officer any time and thank you.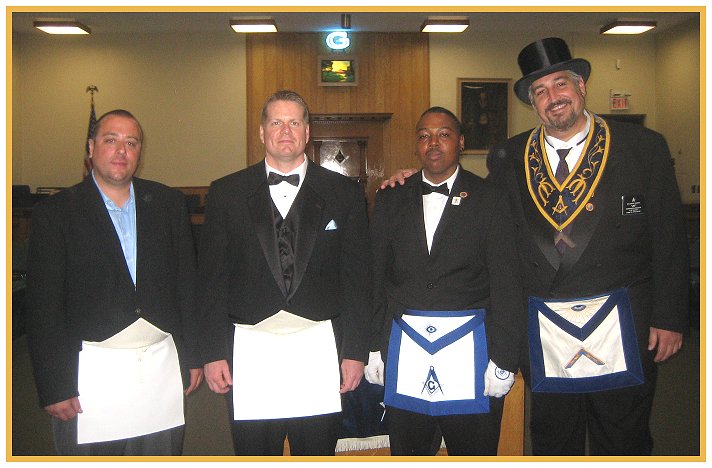 And a final pose with the new Brothers, a good friend and the Master.
Now....On to the food and Brotherhood...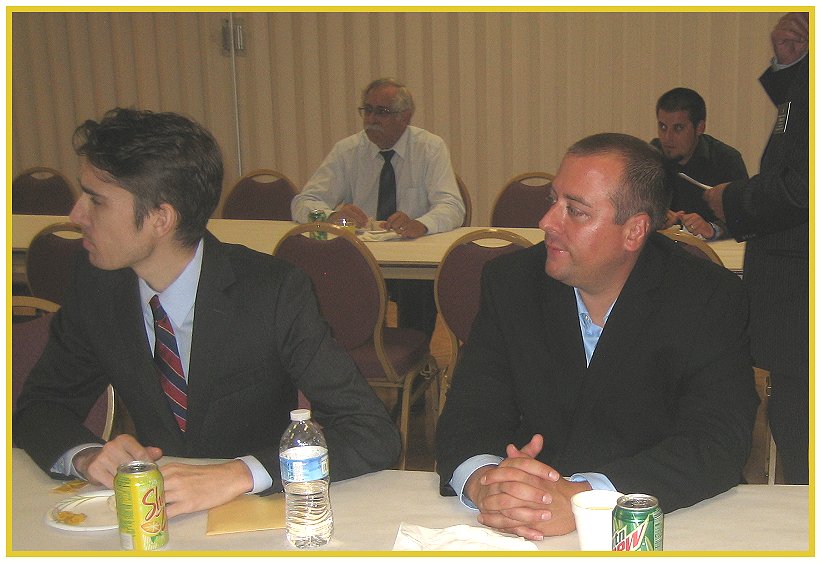 No longer our "newest" Entered Apprentice, Brother Benjamin Cooper on the left sits with Brother Mark DeMaria.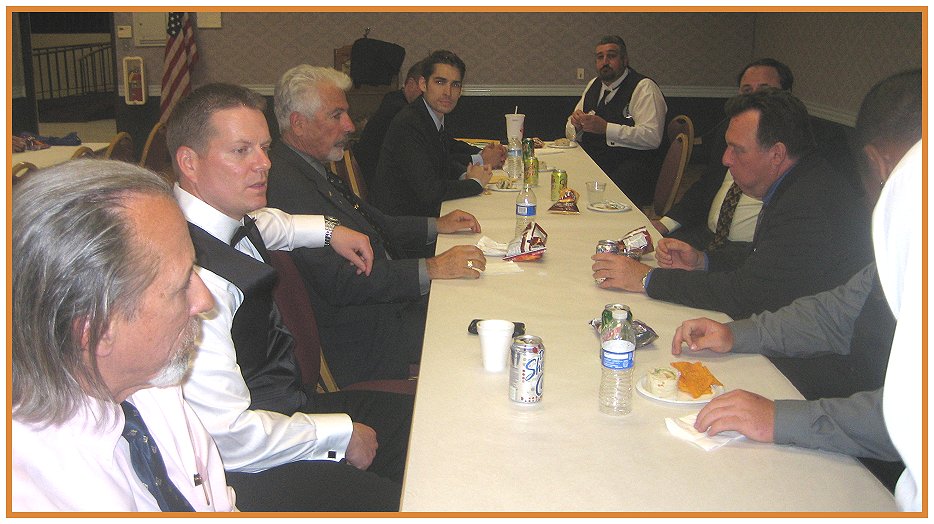 Along with the fun and food comes the offer of encouragement to the new Brothers.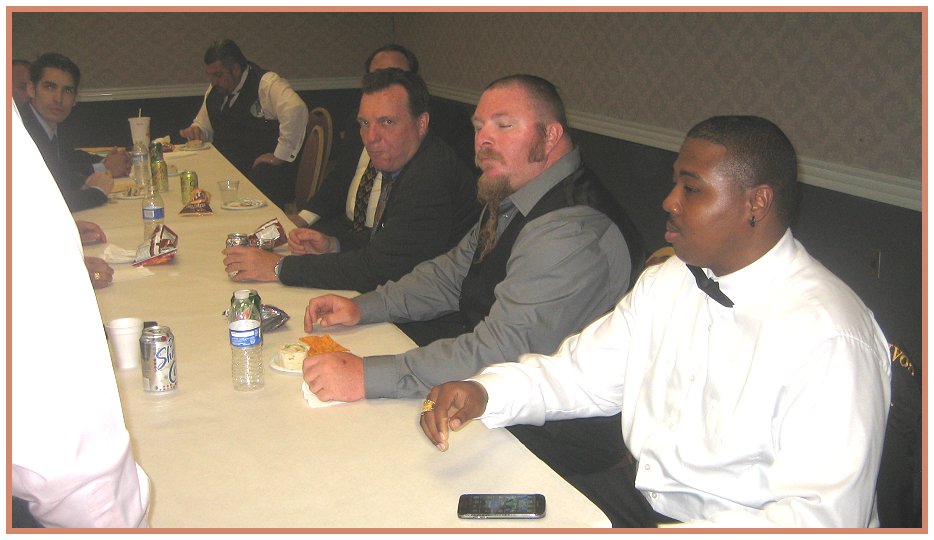 Attention is paid to each Brother as he promises assistance to the new Brothers to help them progress in their Masonic journey.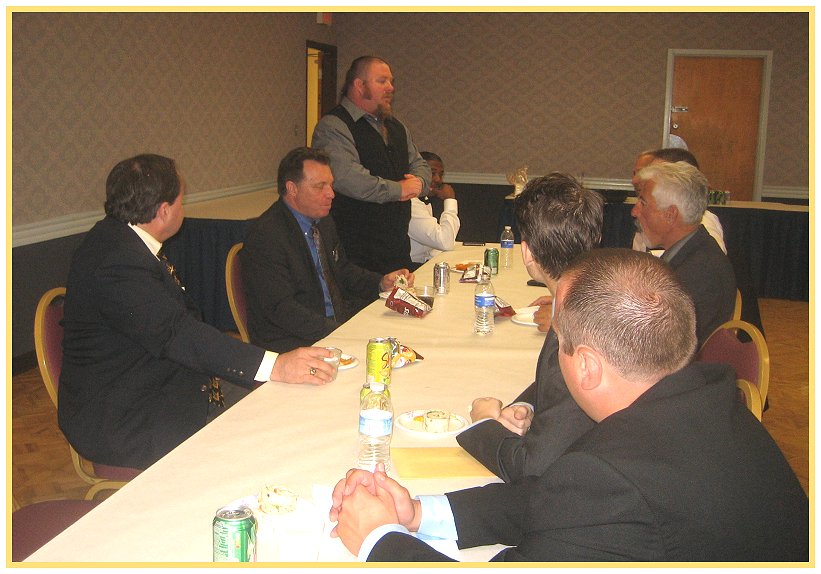 Brother Ben Pulido also offers words of wisdom.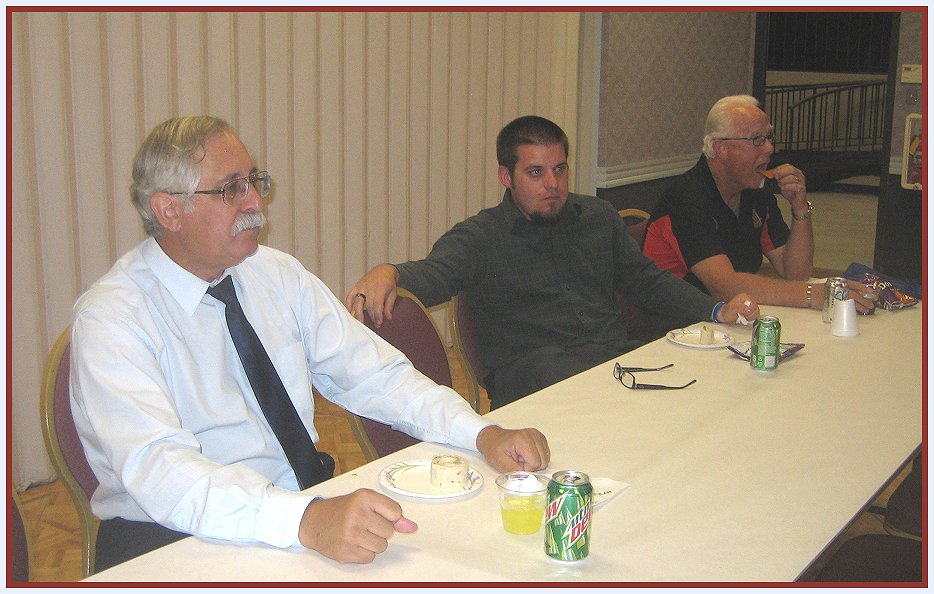 Worshipful Ashcraft, PM, on right with Brother Jim Livingston, middle, and Worshipful David Haslim, PM, District Inspector. Worshipful David was the last to speak and offer congratulations.
Special thanks to all the Prince Hall Brothers from G.A. Thompson Lodge who joined us for this great evening and celebration.