On December 17, 2013, Brother Steve Cumming was raised to the sublime degree of Master Mason. Brother Cumming was obligated a Master Mason by Worshipful "JR" Knight, PM. Worshipful Gerald Winstanley was in the East for the second half of the degree and also delivered the lecture. Worshipful Jim Achenbach, PM, Treasurer, was in the West for the second section, and also delivered a perfect charge.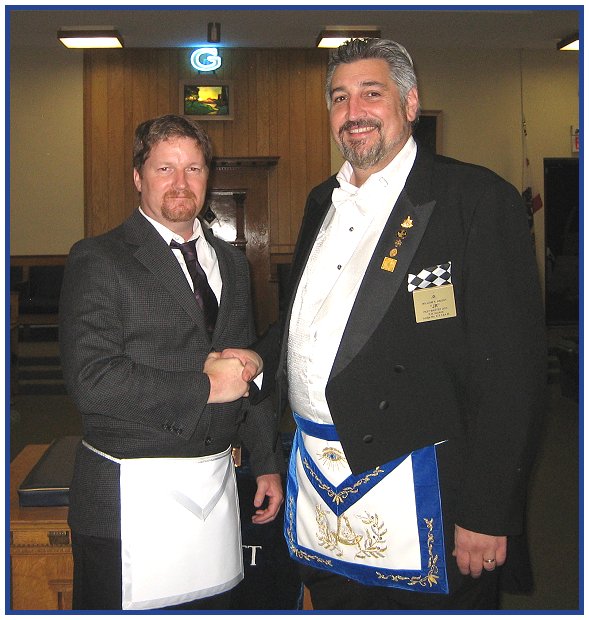 Worshipful "JR" congratulates Brother Cumming as SW Hackett's newest Master Mason.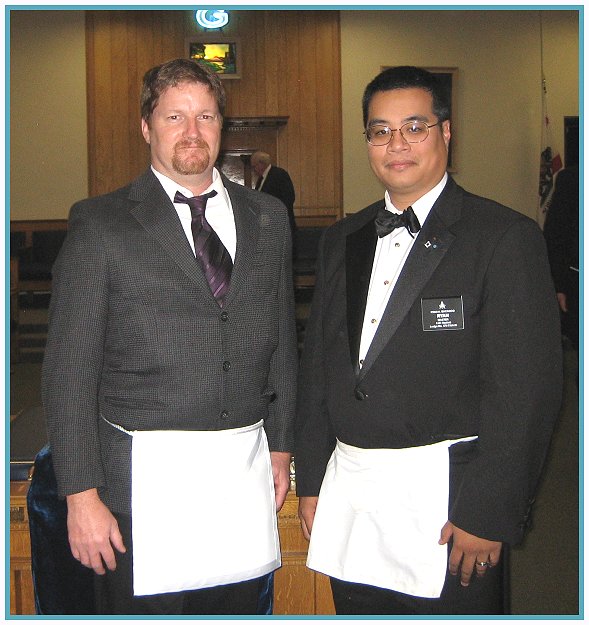 Worshipful Ryan Bacaoco, Master, also congratulates Brother Cumming.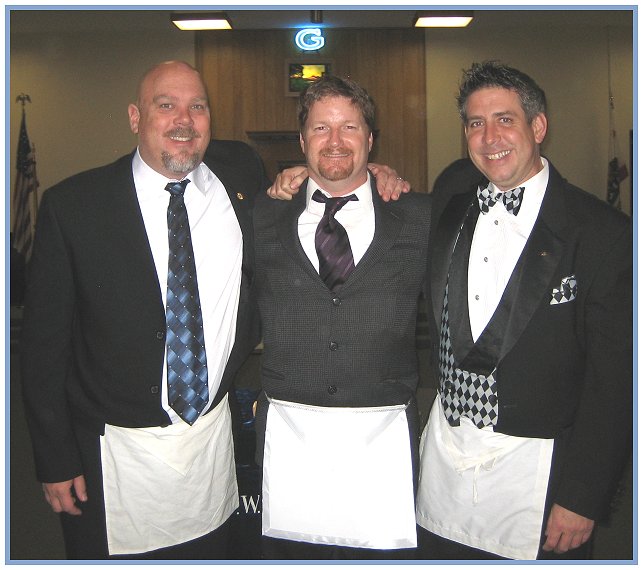 Good friends, Brothers Eric Straub and Matt Douvres pose with our new Master Mason. Eric and Matt were part of the second of the degree and did an awesome job... Thanks Brothers.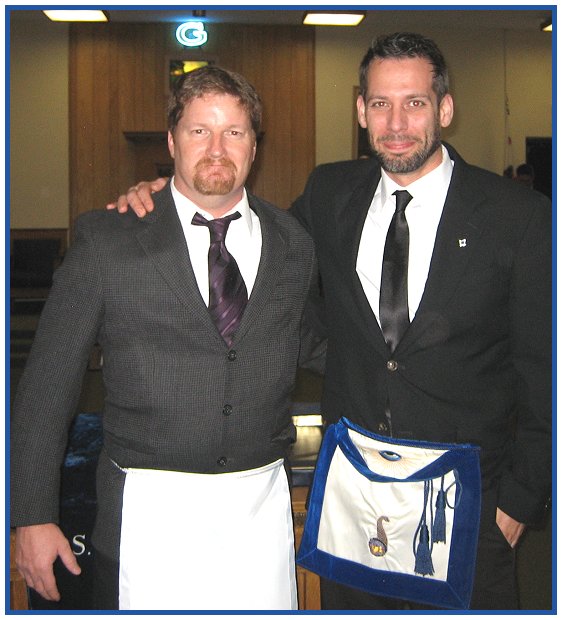 Brother Aaron Thomas, Junior Steward welcomes Brother Cumming as a Master Mason.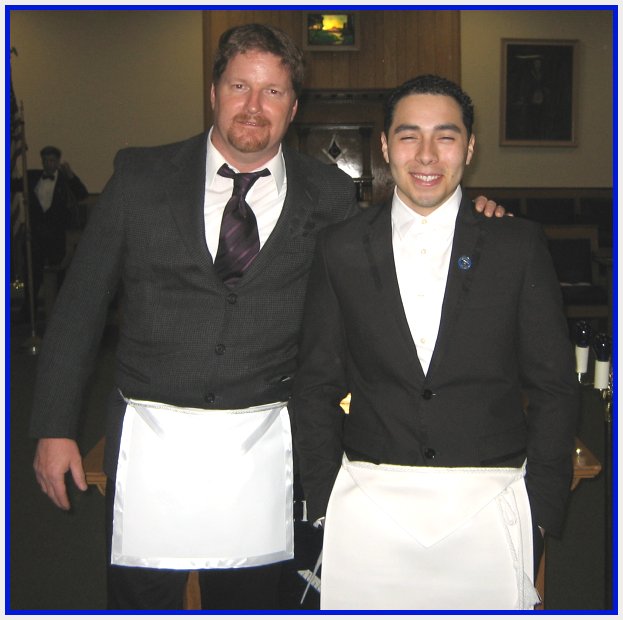 Brother Cumming poses with Brother Freddy McGowan. Freddy just moved here from Dallas and we are all pleased with the fact that he will be affiliating with us at SW Hackett.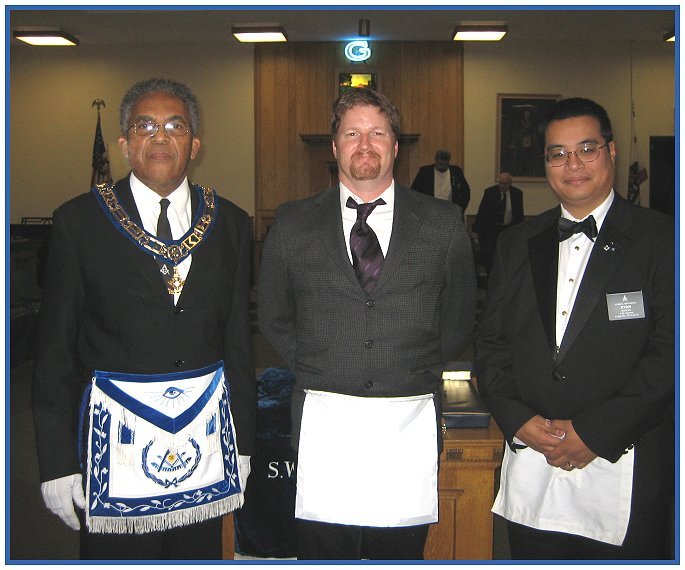 We all thank Worshipful George Simpson, PM, of Fidelity Lodge who graced us with the Oklahoma Charge after the Lodge was closed. It was a beautiful presentation and all the Brothers had praise for the charge and especially Worshipful George's delivery. If you want to see the Oklahoma Charge, you can find on our website at this address:

http://www.swhackett574.sandiegofreemason.com/On_Yonder_Book.html.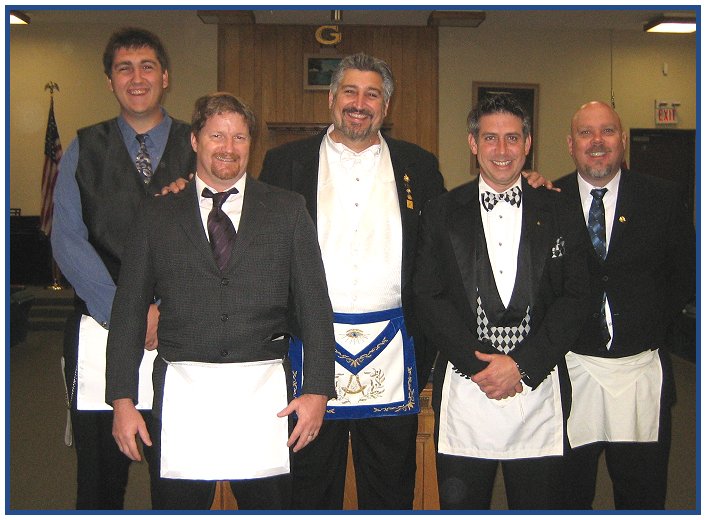 And now.... The whole great Murrieta group.. A handsome lot for sure!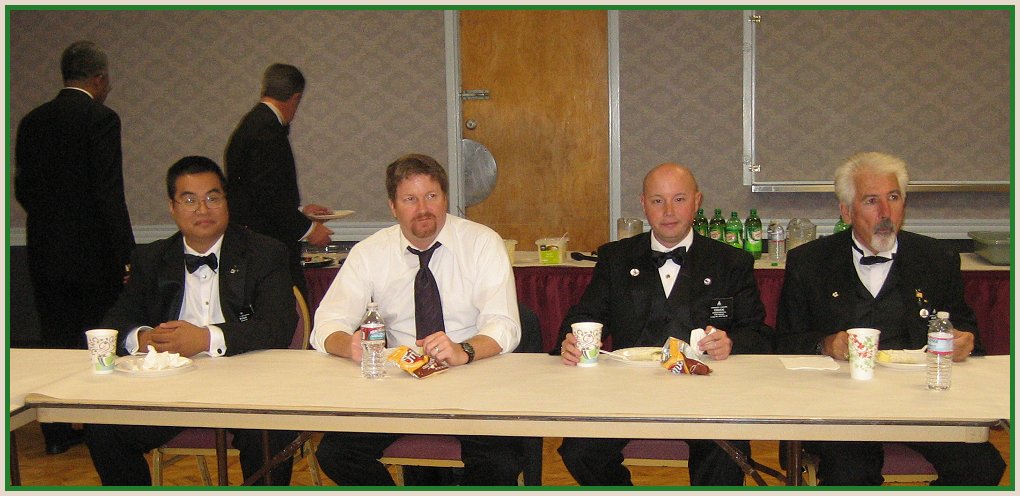 And the celebration at refreshments begins....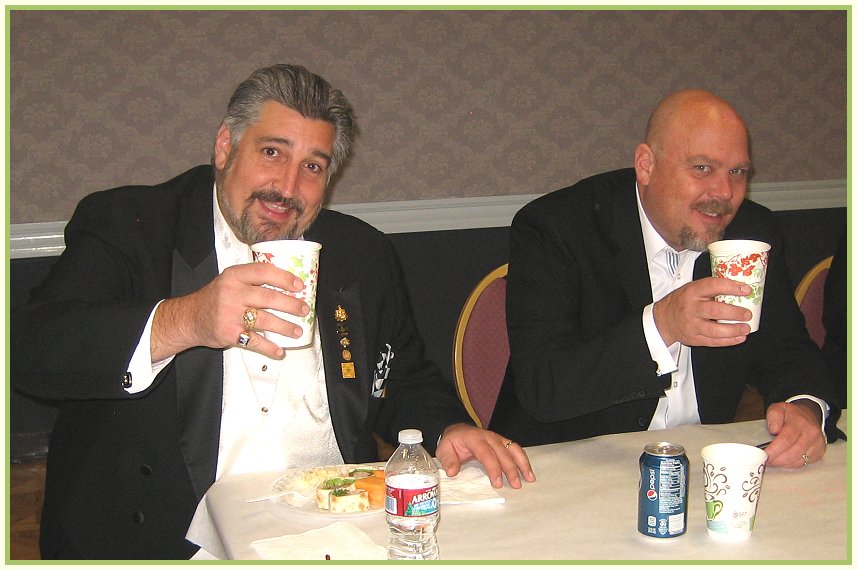 Is that really only soft drinks in those cups?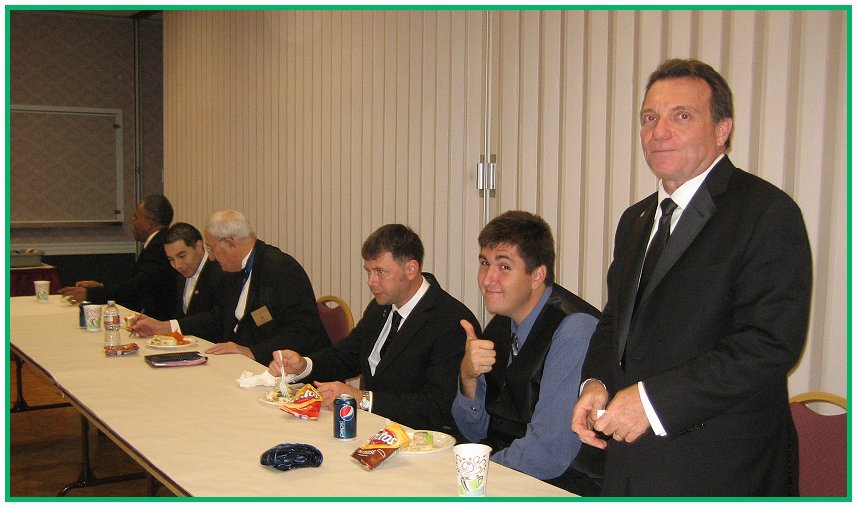 As Brother John Fitch, Junior Warden speaks, Brother Anthony Knight gives the "thumbs up" for the degree and the refreshments.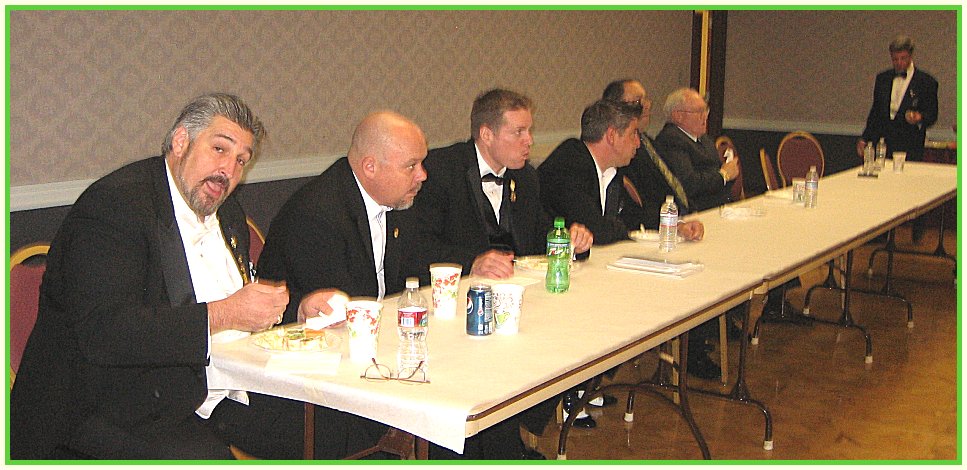 Another great raising and enjoyment of the Brotherhood