Today, Saturday April 12, 2014, some of S.W. Hackett's Brothers and their ladies drove to Covina to tour the facility. More importantly, the reason for the visit was to be able to meet with our Brother George "Dean" Arnell and his lovely wife pictured here in the dining room.

We all enjoyed a great visit and it was a pleasure to be able to spend time with this Brother and his very nice lady. We all thank you two for the wonderful time and hope to see you again.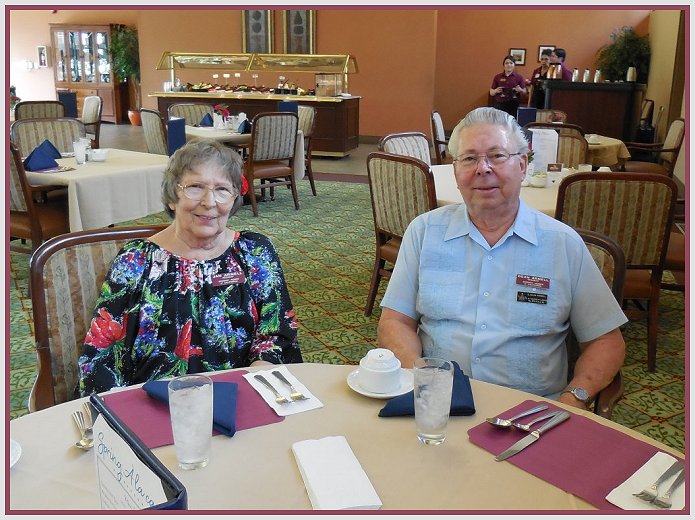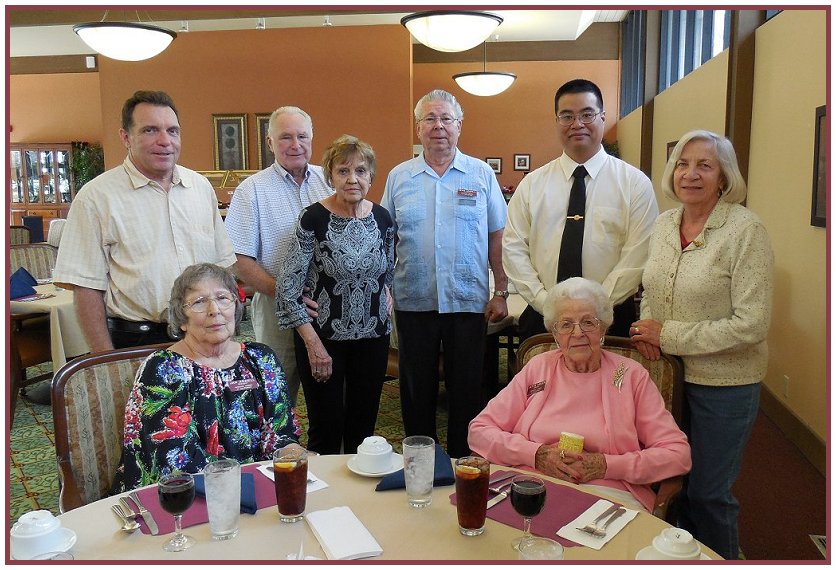 The whole group poses with Brother Dean, his wife and that lady in pink is Nettie. She was our tour guide and she is a real pleasure. Thanks Nettie.