December 22, 2012, a day we all looked forward to. It was then that Samuel Warren Hackett Lodge's Brethren and ladies gathered with the food and gifts that they so generously donated to help six families chosen by Sequoia Elementary School. Worshipful Jim Achenbach, PM, organizes this event each year. It is Hackett's way of helping at least six families in need have a good Christmas meal and some gifts for the children. The families are always thankful and ofter emotional.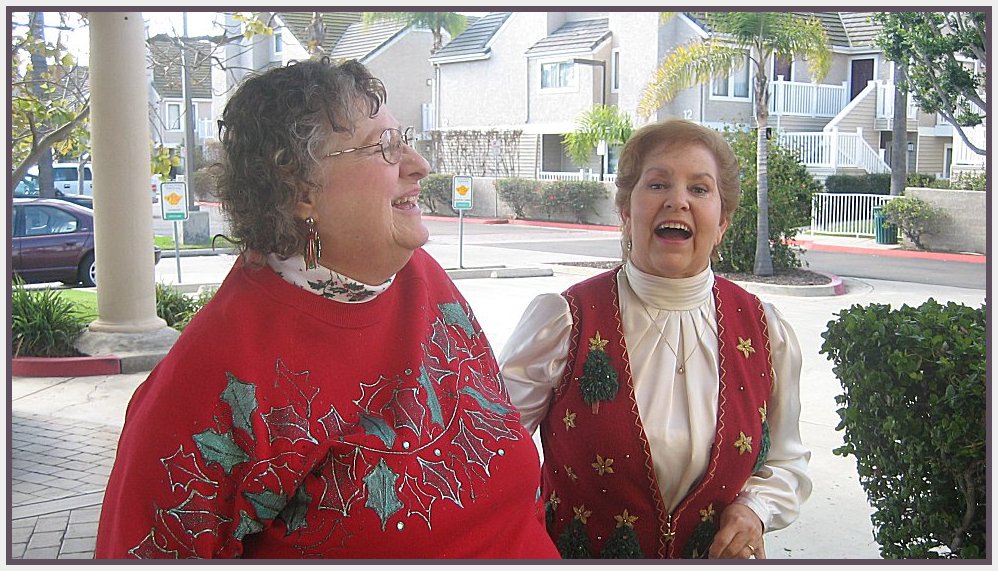 The gathering and fun begins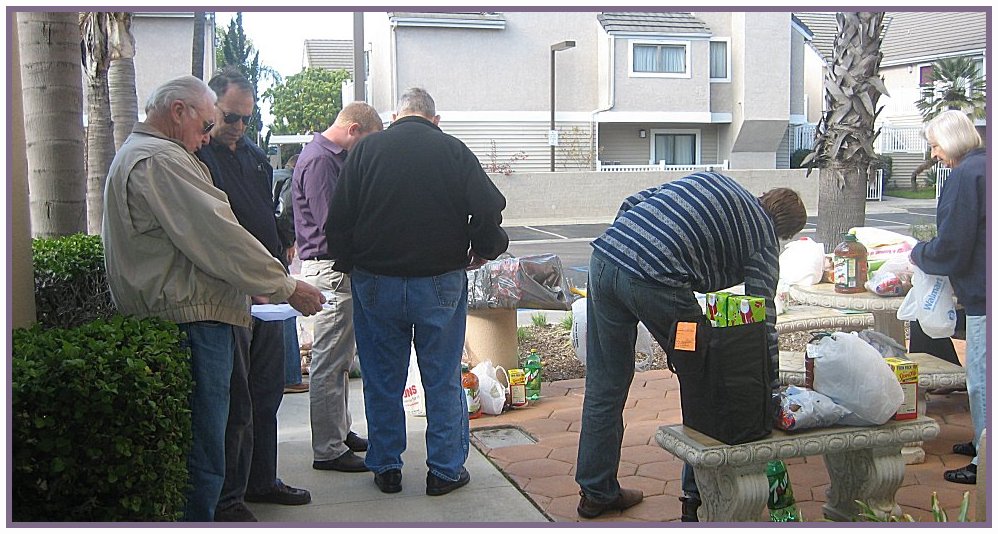 Sorting the food and gifts as the Brothers try to figure out who gets what.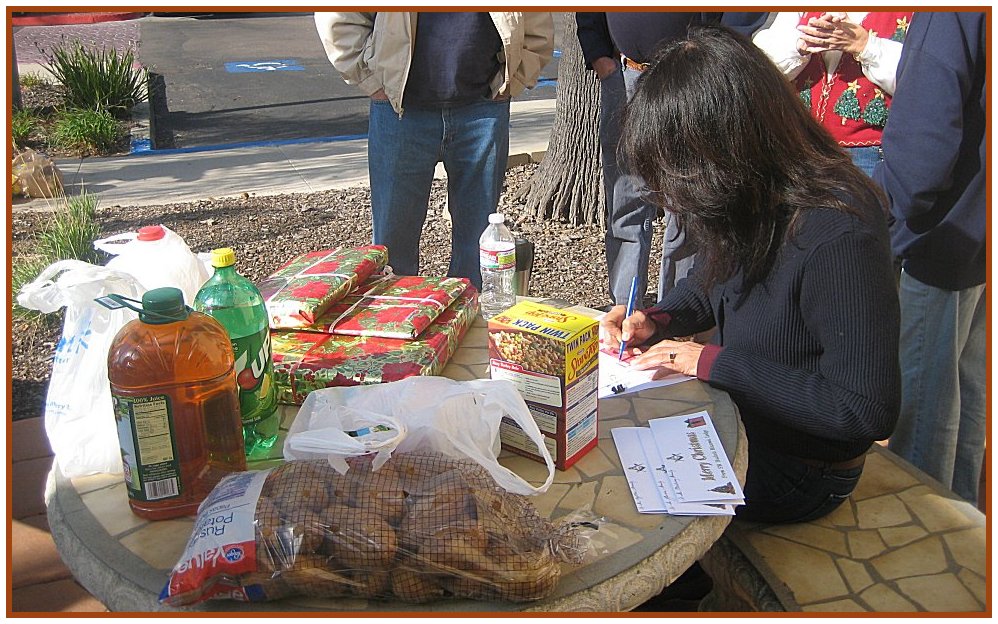 Our chosen secretary, Susie, addresses the cards for the families.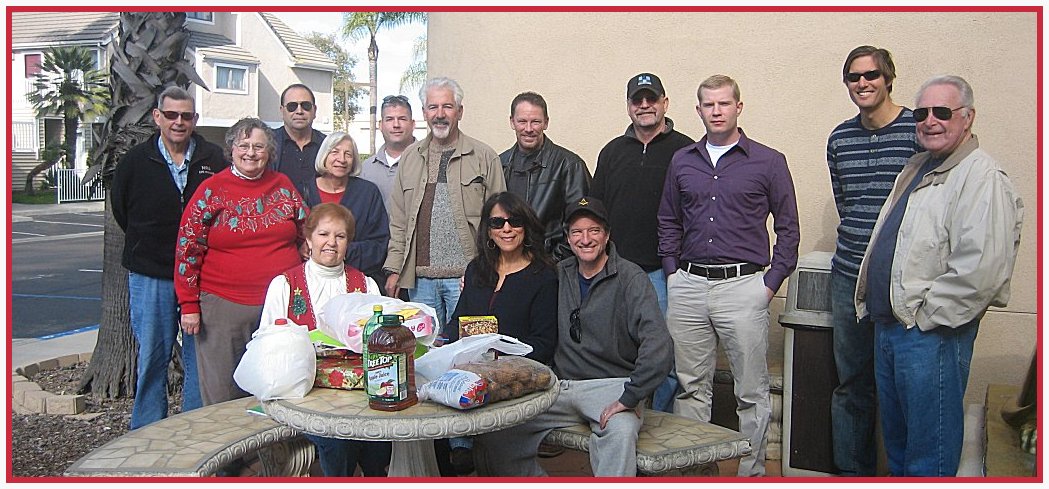 The group, with the exception of a couple that had to leave.
Thank you all for your wonderful assistance and we'll see you next year.