Another great celebration on November 13th, as Brother Charles "Chuck" Caskey was raised to the Sublime degree of Master Mason. Brother Caskey was obligated by Worshipful Dennis Stahr, Master. Worshipful John Gamache, PM, delivered another beautiful lecture and Worshipful Jim Achenbach, PM, did a flawless delivery of the charge.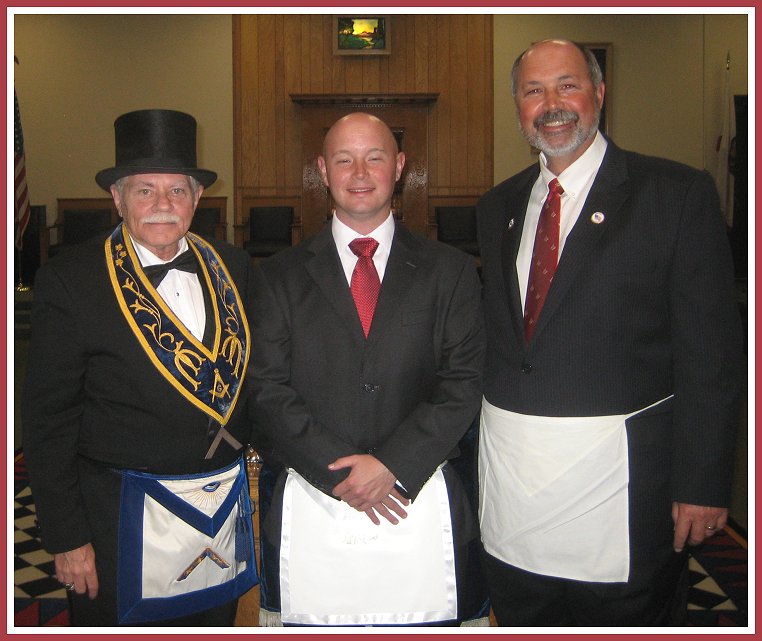 Worshipful Stahr, Master, congratulates Brother Caskey on being raised to Master Mason, and poses with Brother Caskey's father, Worshipful Stephen Caskey, the sitting Master of Martin Mc Clanahan Masonic Lodge #384, in Bossier, Louisiana. .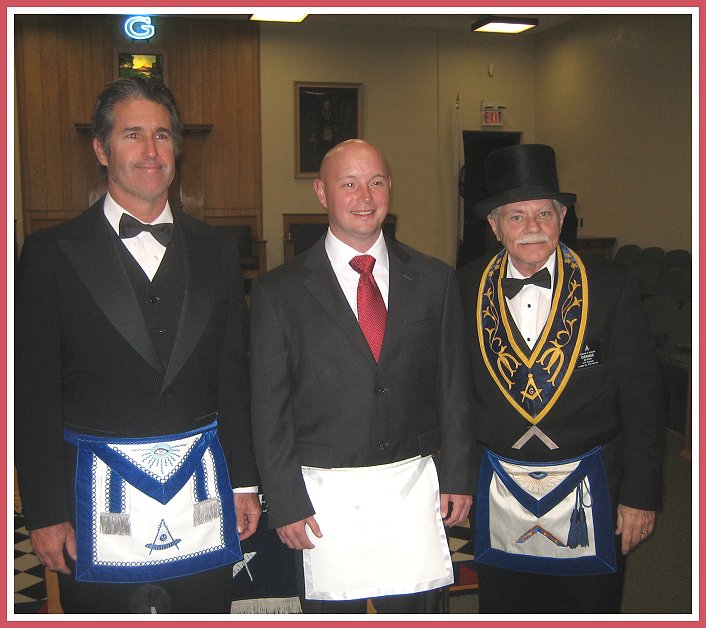 Worshipful Michael Allen, PM, was in the East for the 2nd section of the degree and did his usual wonderful job.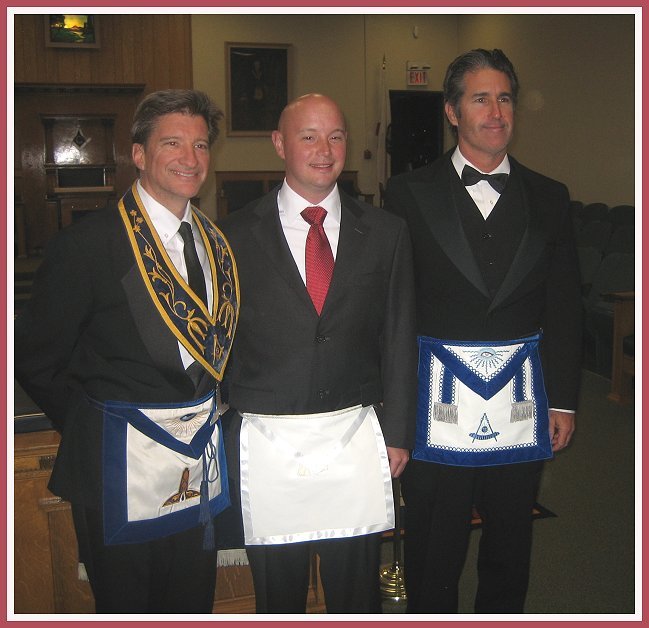 Worshipful Jim Achenbach, PM, who was in the West for the second section of the degree joins with Brother Charles and Worshipful Allen.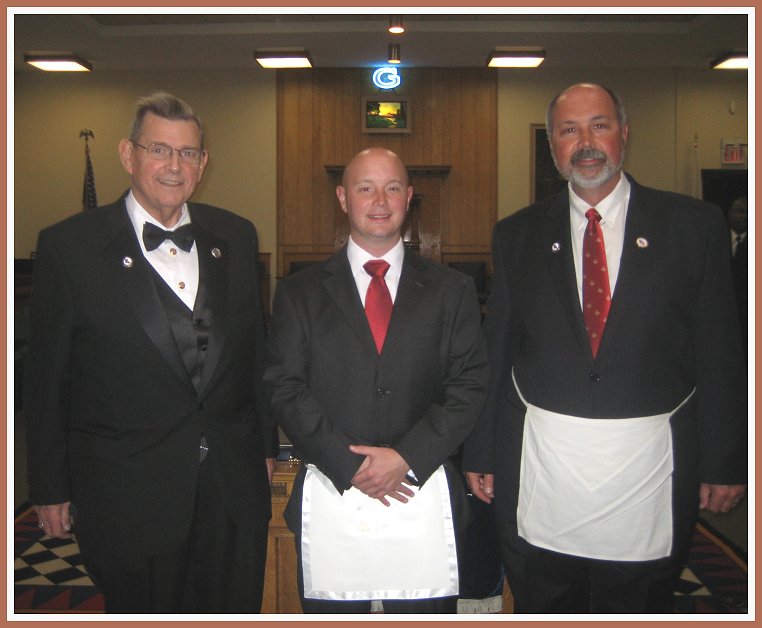 Worshipful Bob Smith, PM, Tiler, really made the evening celebration the best. He is the one that arranged things so that Worshipful Stephen would play a big part and be very instrumental in raising his son to the Degree of Master Mason.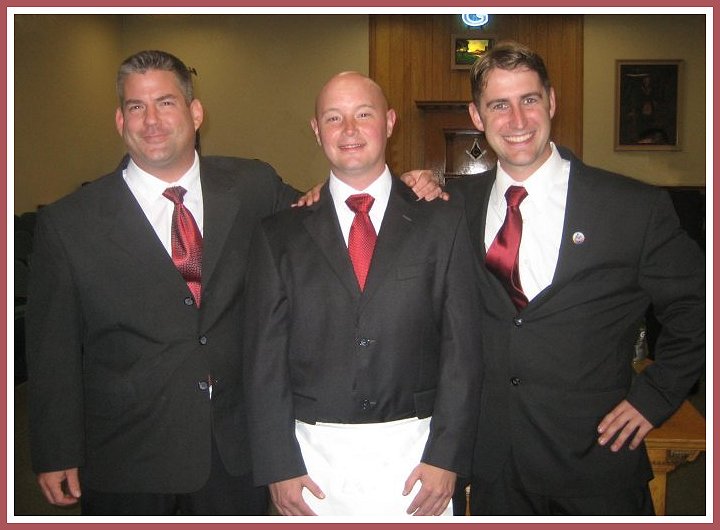 As in the first degree for Brother Charles, to make the degree even more special, the Stewards for Chuck's degree were his friends and Navy buddies who were previously raised to the degree of Master Mason. Bro. Scottie McLain (left) and Bro. Rick Derflinger (right). They also were part of the second section of the degree.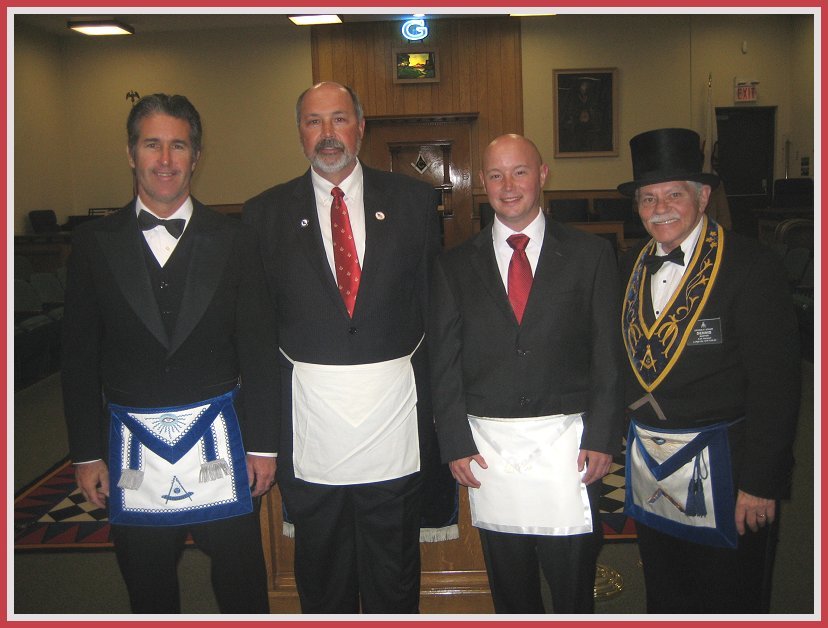 Thanks to all who made this a great celebration of a big step on Brother Caskey's Masonic journey.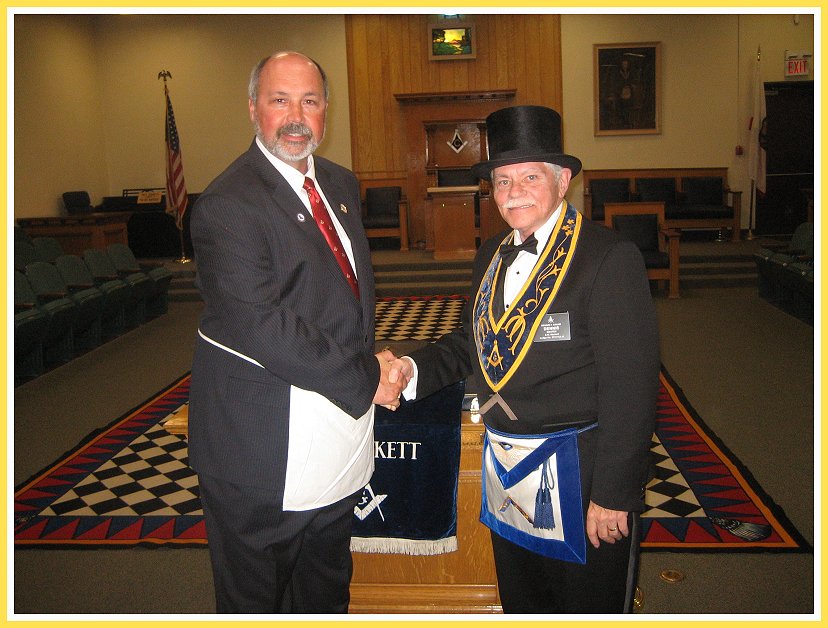 A most sincere thanks to Worshipful Stephen for his visit and for the part he played in making this a very memorable SW Hackett raising. Please hurry back Worshipful.
Thanks also to the many Brothers who visited us for the degree and celebration.
It is your support and visits that make us even more proud to be Brothers.