On June 25, 2013, Brothers Dustin Capps was raised to the sublime degree of Master Mason. Brother Capps was obligated a Master Mason by Worshipful "JR" Knight, PM, Master. Brother Ryan Bacaoco, Senior Warden, delivered an excellent lecture and Wor. Achenbach, PM, Treasurer, did a great delivery of the charge.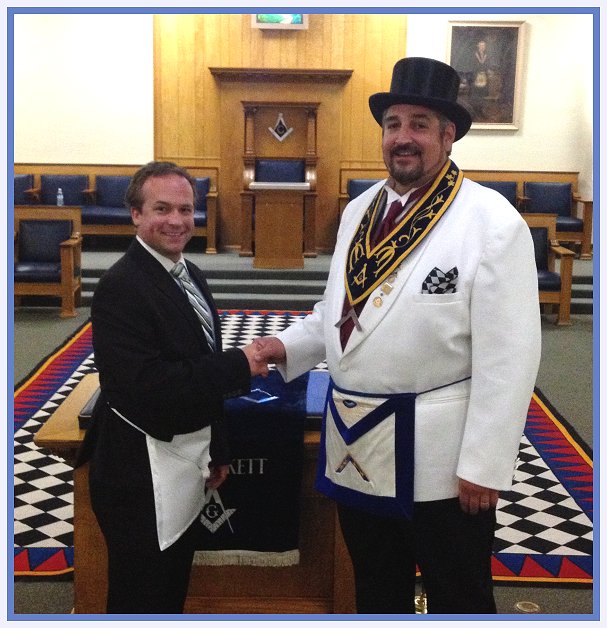 Worshipful "JR" congratulates Brother Capps as SW Hackett's newest Master Mason.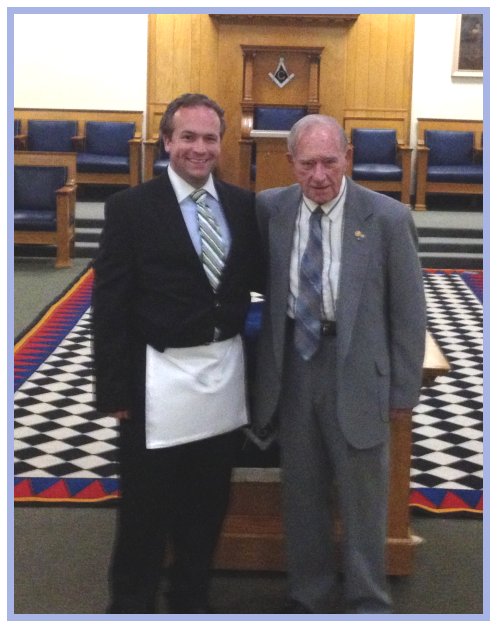 Once again, Brother Herb Green, Brother Dustin's Grandfather-in-law, is there to be with Dustin as he was for his Entered Apprentice and Fellow Craft degrees.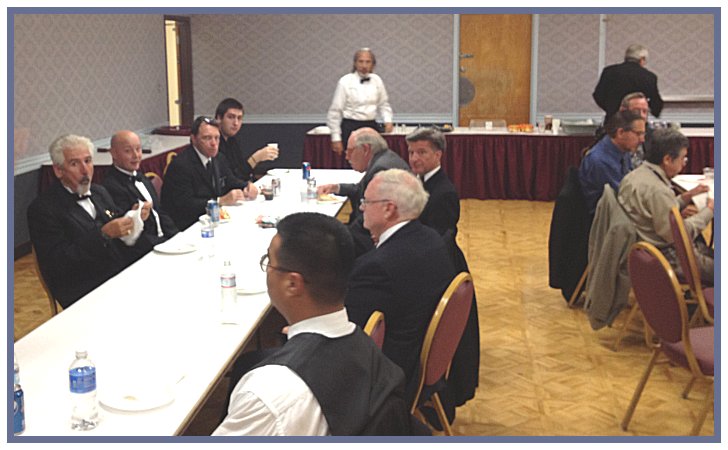 As usual, at the refreshments, words of congratulations and wisdom are offered to our newest Master Mason.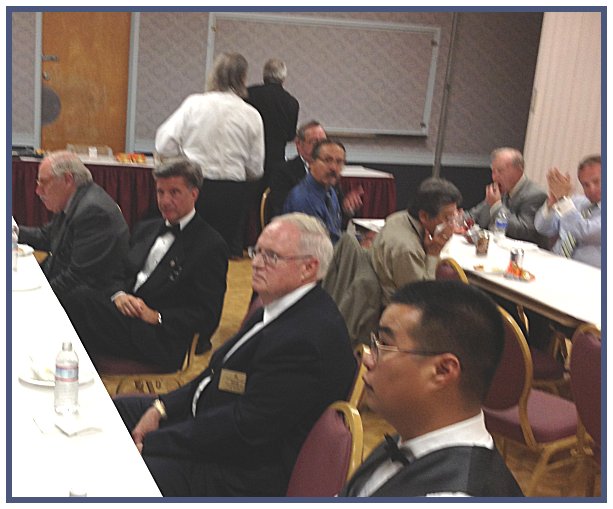 There was a good group of Brothers who attended for this important evening.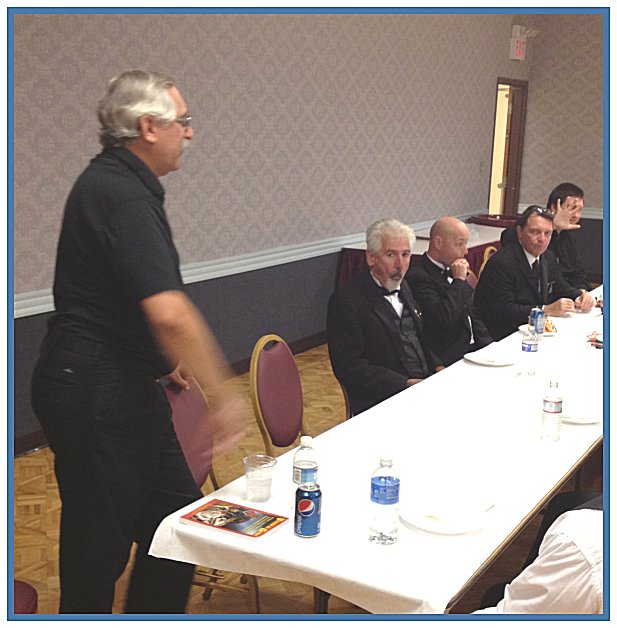 Worshipful David Haslim, PM, District Inspector, welcomed Brother Dustin and discussed the opportunities now open to him within the fraternity.
We again thank the Brothers from other Lodges that attended this celebration and assisted with the degree.