Brother Benjamin Bridges was passed to the degree of Fellow Craft on March 26, 2013. Brother Bridges was obligated by Brother Robert Salini, Junior Warden, doing a great obligation. Worshipful David Haslim, PM, was the Senior Deacon for the degree and delivered a great Middle-Chamber lecture as well as a perfect charge. Brother Ryan Bacaoco, Senior Warden was in the east for the second section and delivered a great lecture.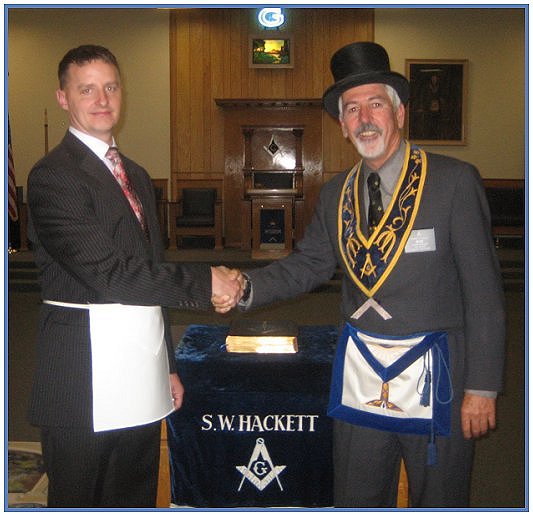 Brother Bridges is welcomed as our newest Fellow Craft by Brother Bob Salini, JW, who obligated him a Fellow Craft Mason with a great degree.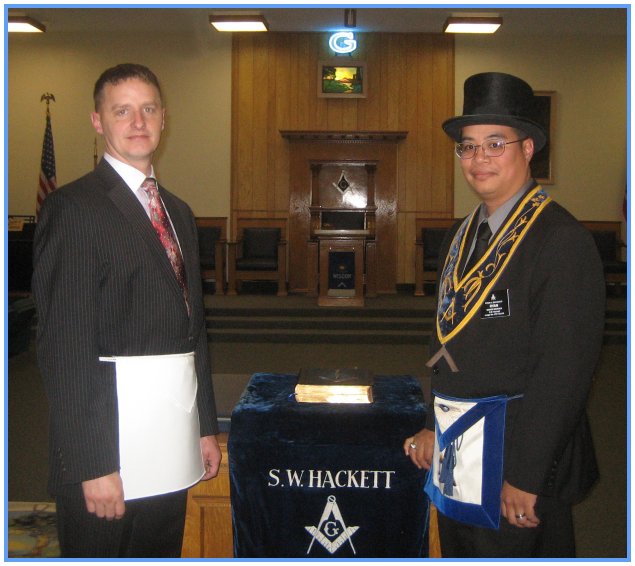 Brother Bridges with Brother Bacaoco, SW, who was in the East for the second section of the degree.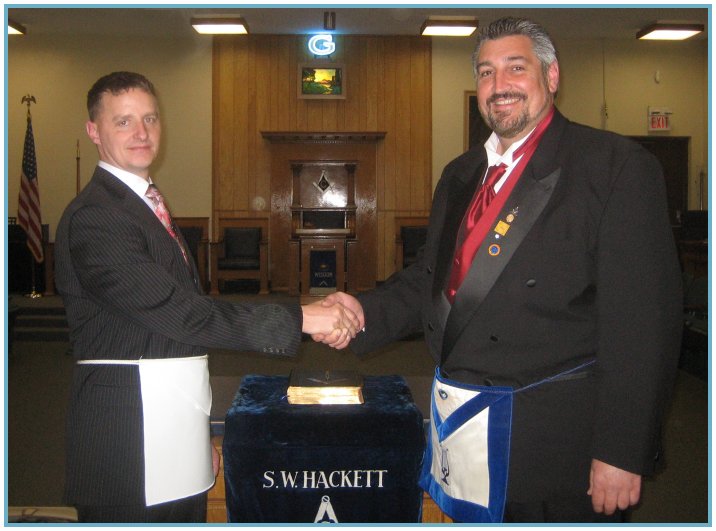 Worshipful William "JR" Knight, PM, Master, congratulates Brother Bridges.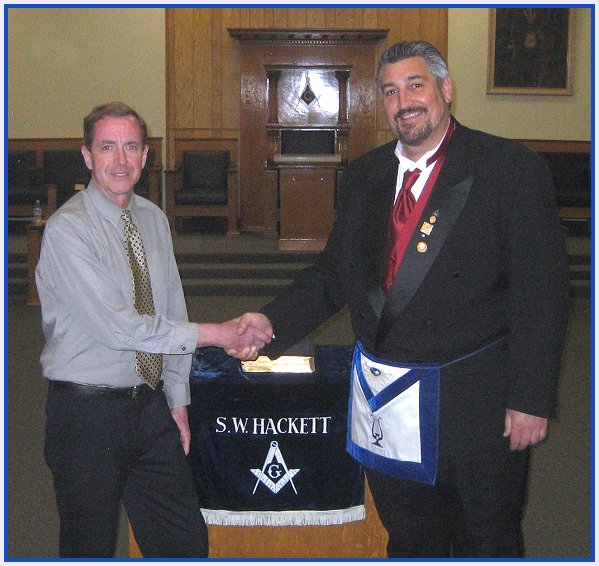 Worshipful "JR" also welcomes a visitor to the degree. Brother Patrick Johnson of the Alexandria-Washington Lodge No. 22 in Alexandria, Virginia. Thanks for joining us Brother Patrick and we look forward to seeing you in lodge often while you are in San Diego.

And...Now on to the refreshments and congratulations....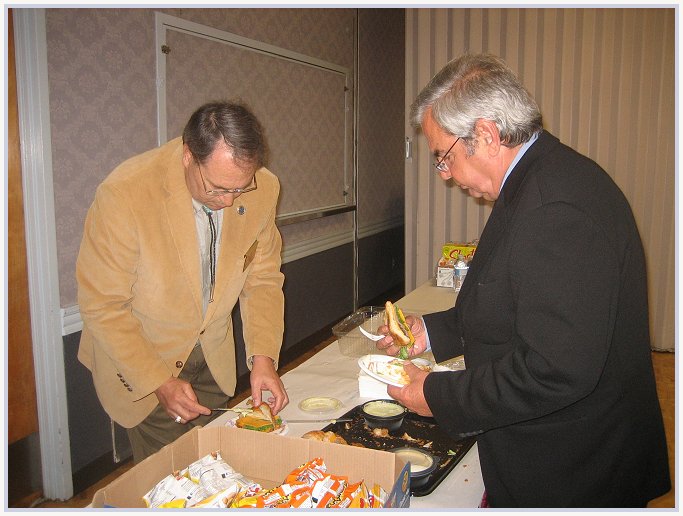 Worshipfuls Clint Black, PM, Head Candidate's Coach and Dimiter Lyakov, PM, Secretary, busy preparing for the feast,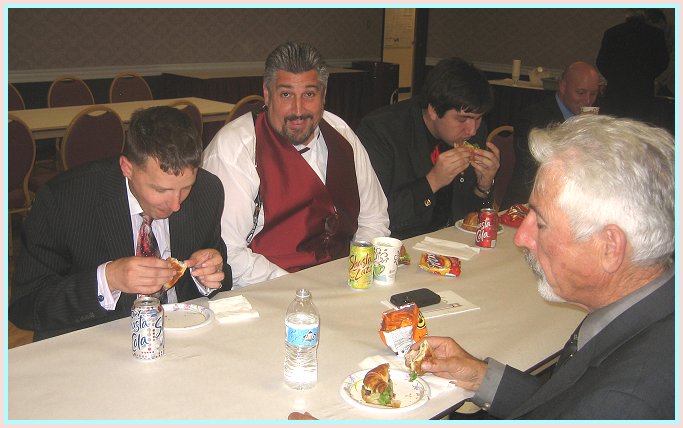 Worshipful Knight enjoys the gnosh with Brother Bridges.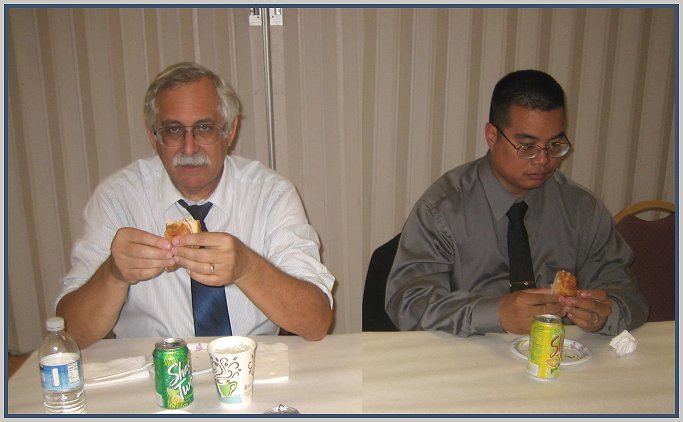 Worshipful David Haslim, PM, Inspector of the 921st Masonic District and Brother Ryan Bacaoco, Senior Warden, evaluating the food presentation.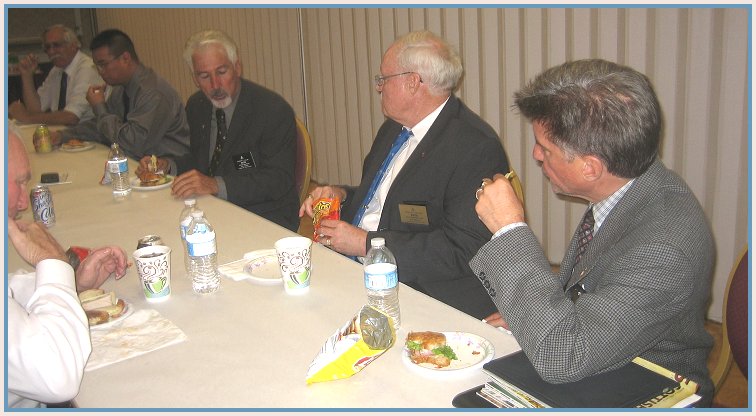 Worshipful Jim Achenbach, PM, Treasurer (on right) and Worshipful Ron Detzer, PM, Chaplain, also enjoying the sandwiches and the Brotherhood.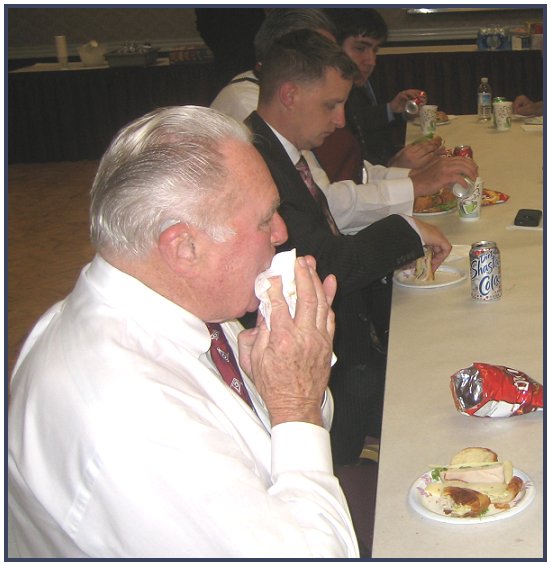 Worshipful Dick Covert, PM, is always there to assist and can do a surperb job in any position with which he is ask to help.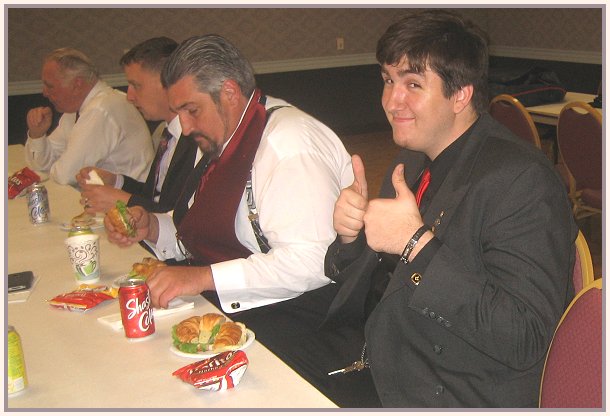 It was a great night of fun and Brotherhood at the passing to Fellow Craft of Brother Bridges, as Brother Anthony Knight gives two-thumbs-up.