On June 16, 2015, Samuel Warren Hackett Lodge gains a new Brother. We welcome Brother Lee Bounds as our newest Entered Apprentice. Brother Bounds was obligated an Entered Apprentice Mason by Worshipful Dick Covert, PM, who was in the East for the degree. Worshipful Robert Salini, Master, gave the lecture and Brother John Fitch, Senior Warden, delivered the charge.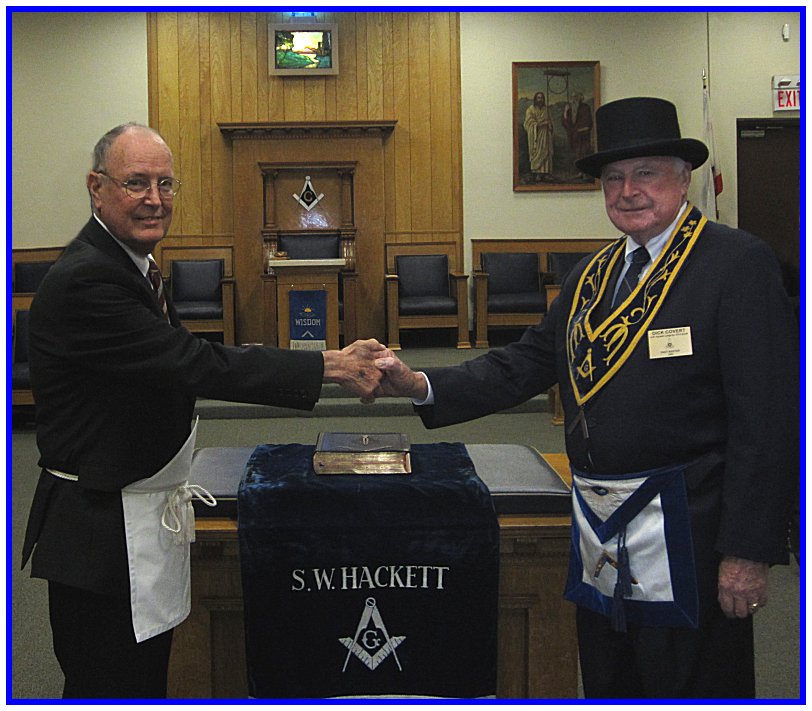 Our new Entered Apprentice, Brother Bounds with Worshipful Covert, PM, who was in the East for the degree.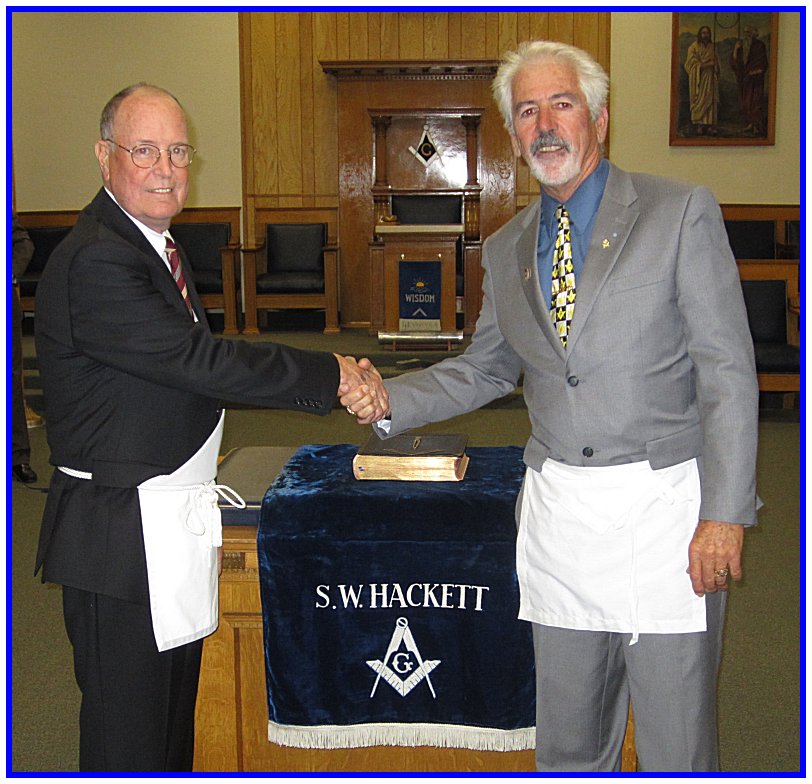 Worshipful Salini, Master, congratulates Brother Bounds.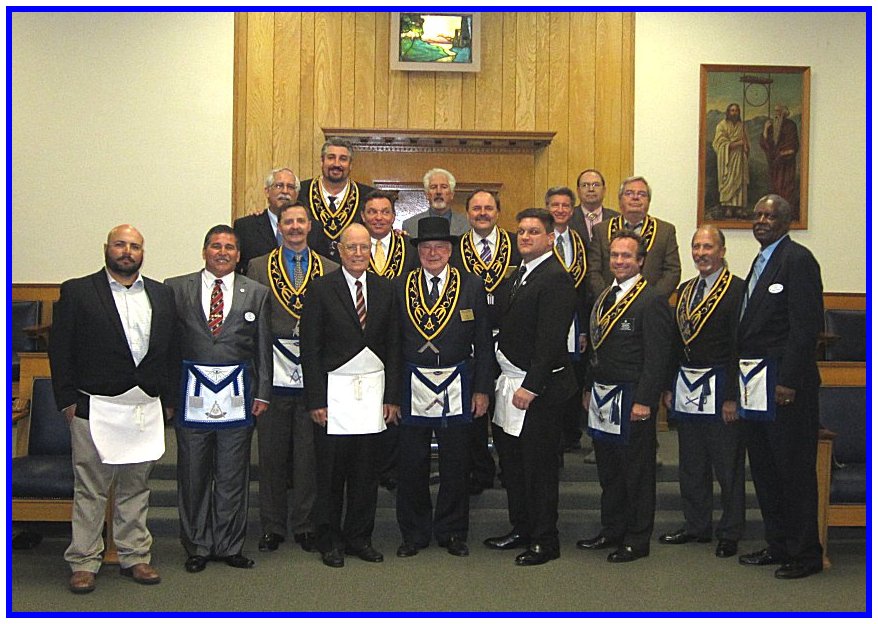 The great group pose. Most sincere thanks to all who attended and to
the Brothers from Amity Lodge that were there to show support and to assist with positions.

Then the customary refreshment and words of wisdom session after the degree.
It all adds to the fun and important ceremony.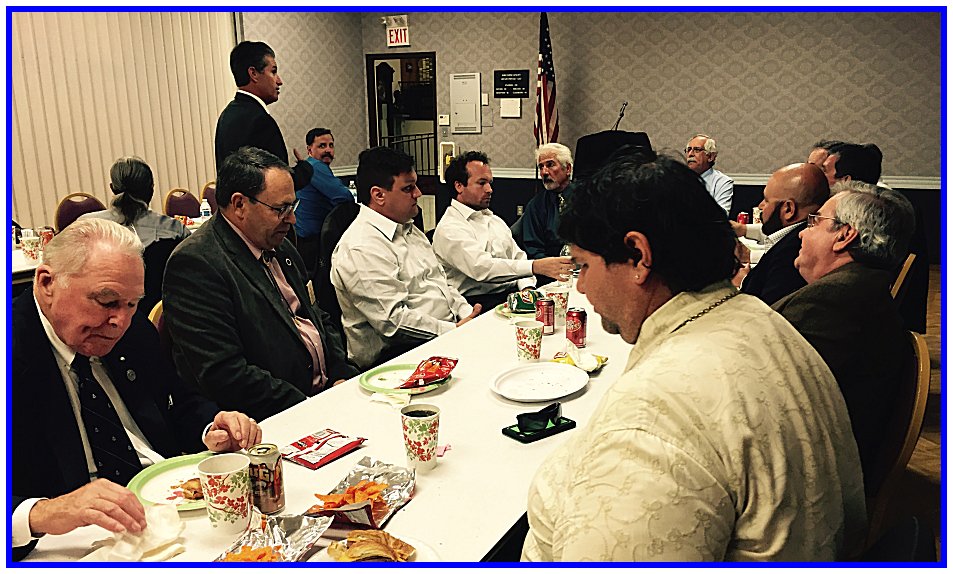 The gathering after the degree is always fun and the fellowship can't be beat.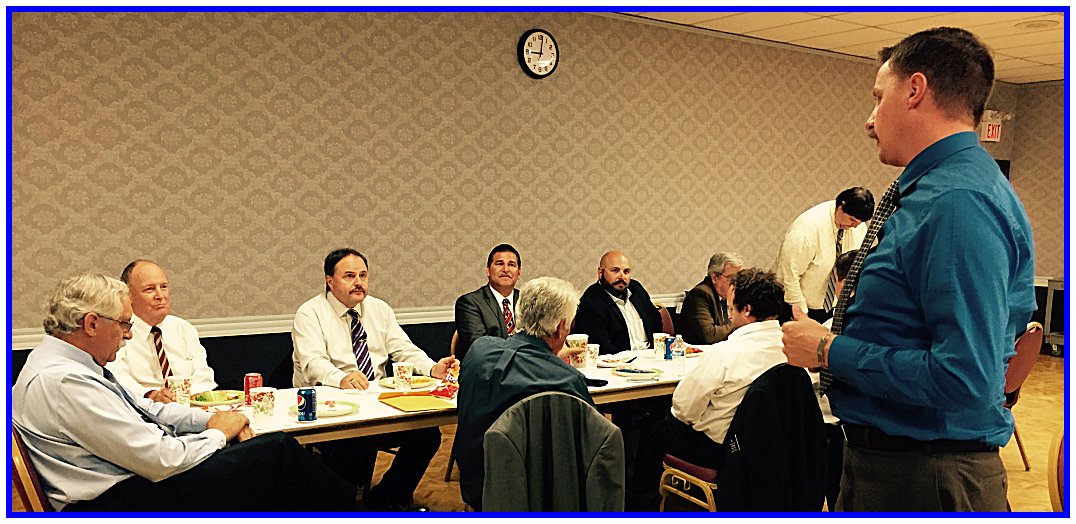 As Brother Lee listens intently, Brother Ben Bridges, Senior Deacon tells of the great experiences of Masonry.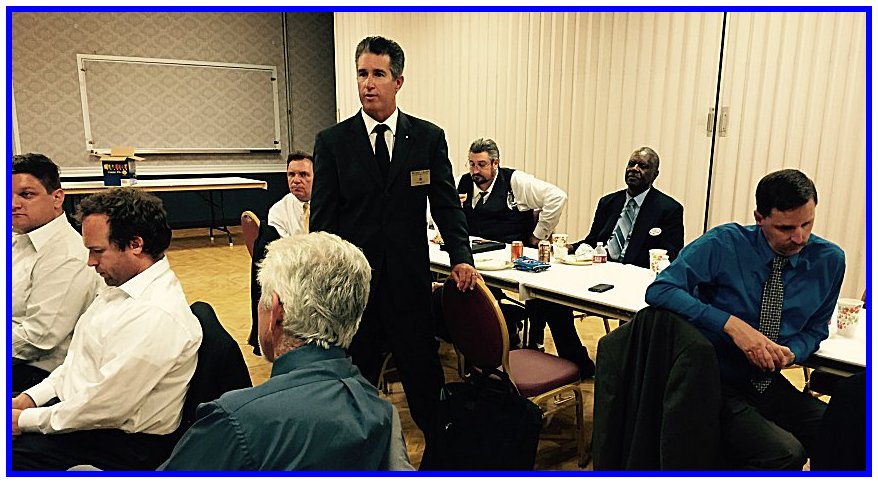 Worshipful Allen, PM, always give great words of encouragement and inspiration.
Thanks again to all, and Stay tuned for the next two, Fellowcraft degrees coming in a couple of weeks.