September 24th, 2013, was another important evening as Brother Jason Bockerman was raised to the Sublime degree of Master Mason. Brother Bockerman was obligated by Worshipful William "JR" Knight, PM, Master. Worshipful Michael Allen, PM, was in the East for the second section with Worshipful Jim Achenbach, PM, in the West. Brother Ryan Bacaoco, SW, delivered a great lecture and Worshipful James Achenbach, PM, delivered a beautiful charge.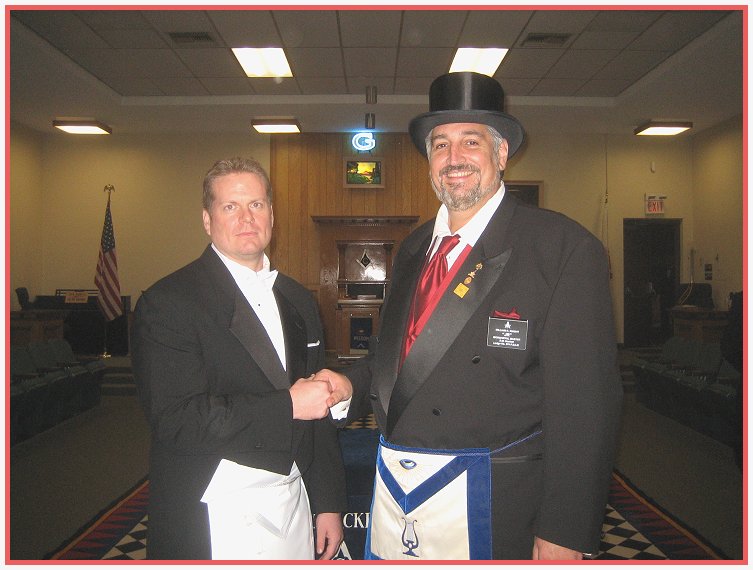 Brother Bockerman receives the congratulations of Worshipful "JR" Knight, PM, Master.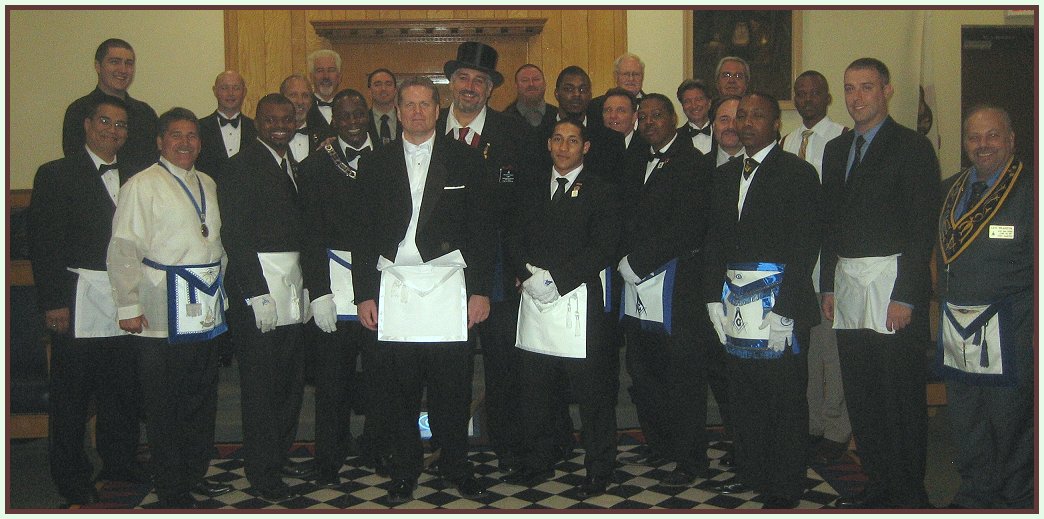 Just too many to name, but what a great group and great degree. Brothers from four other lodges visited for the degree including: Amity Lodge, East San Diego Lodge and two Prince Hall Lodges, G.A. Thompson Lodge and Fidelity Lodge. Thanks Brothers, that was fun.


And.... After the great degree, on to the refreshments...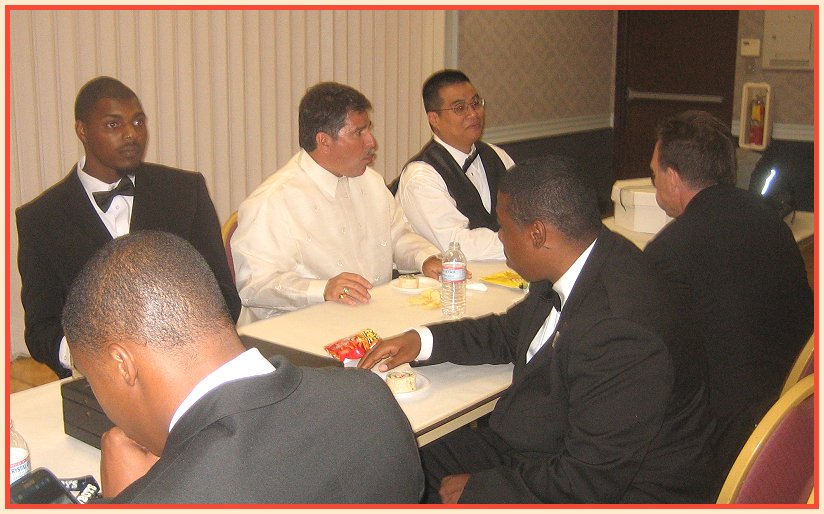 All gathered in Brotherhood to congratulate our "new" Master Mason.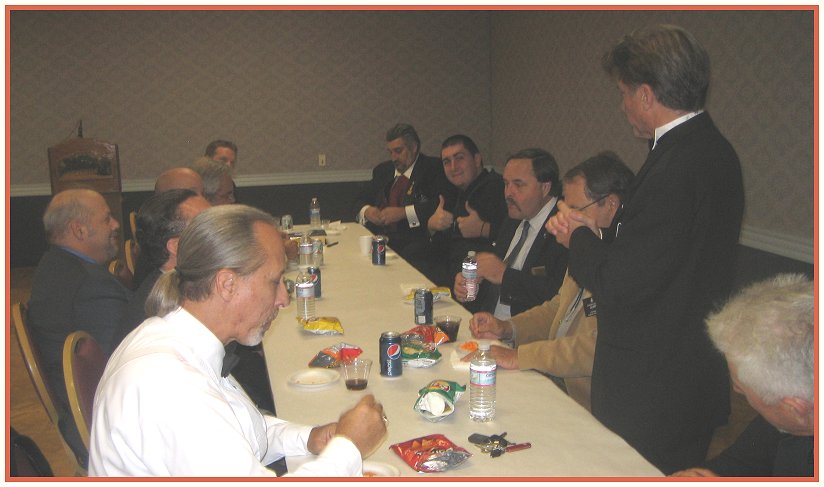 Everyone pays attention when Worshipful Jim Achenbach, PM, Treasurer, speaks...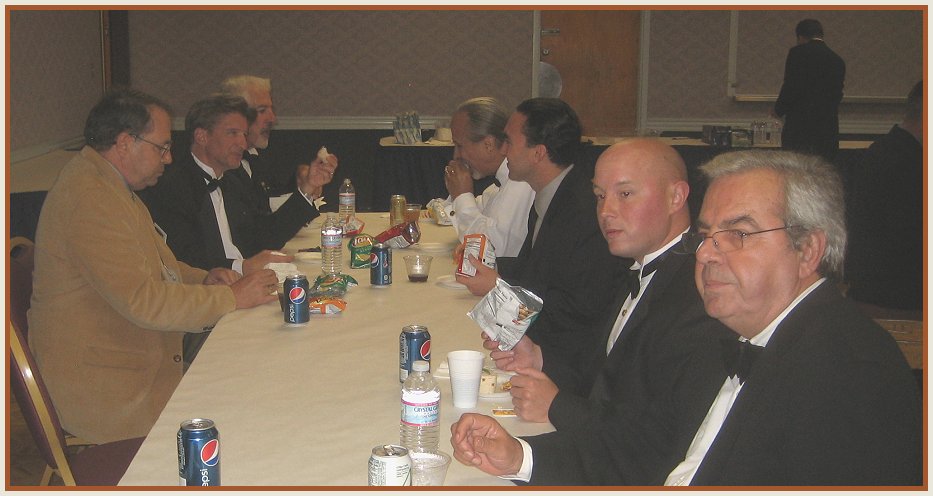 Just enjoying the friendship, and the nosh for sure.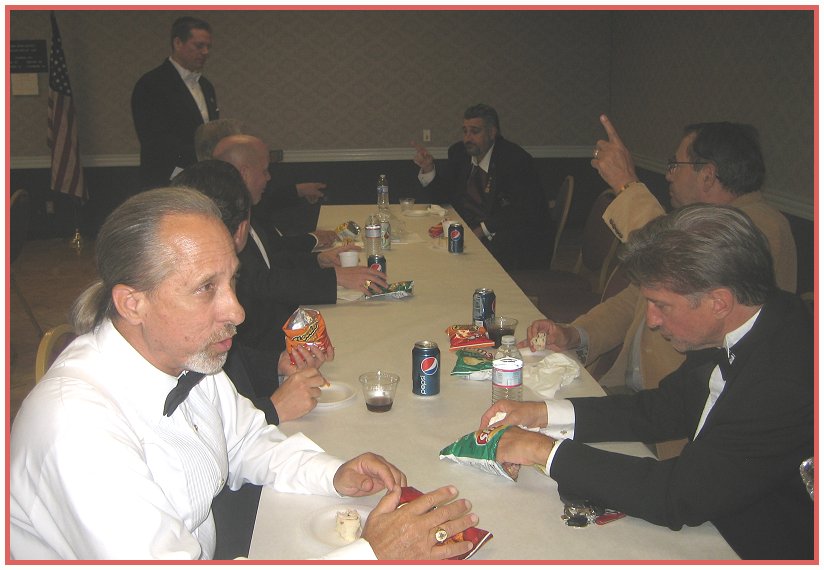 With the Master pointing in the background and the Candidates Coach pointing in the foreground, our newly raised Brother Master Mason pays close attention to what is now expected of him.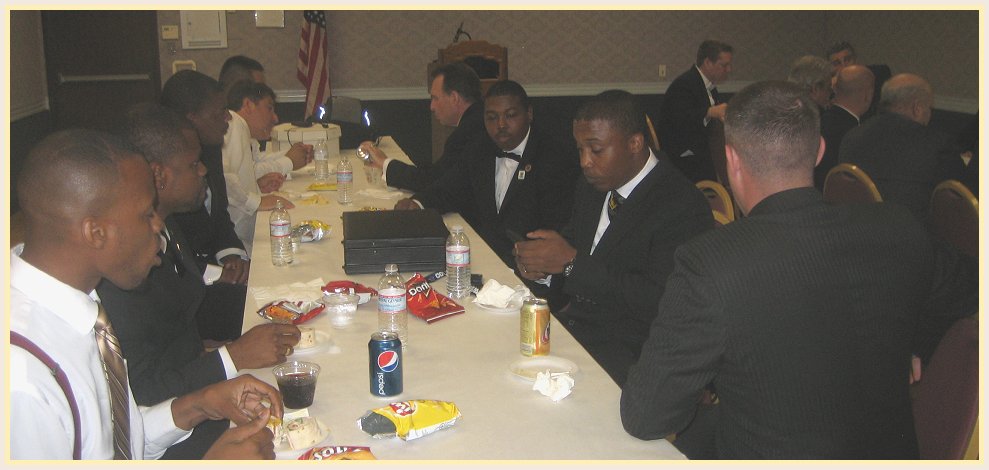 Our sincere thanks again to the many Prince Hall Brothers that visited us again for this important event.