Brothers Robert and Tex were obligated by Worshipful "JR" Knight, PM, Senior Deacon, who also gave the lecture in the first degree. Worshipful David Haslim delivered the charge.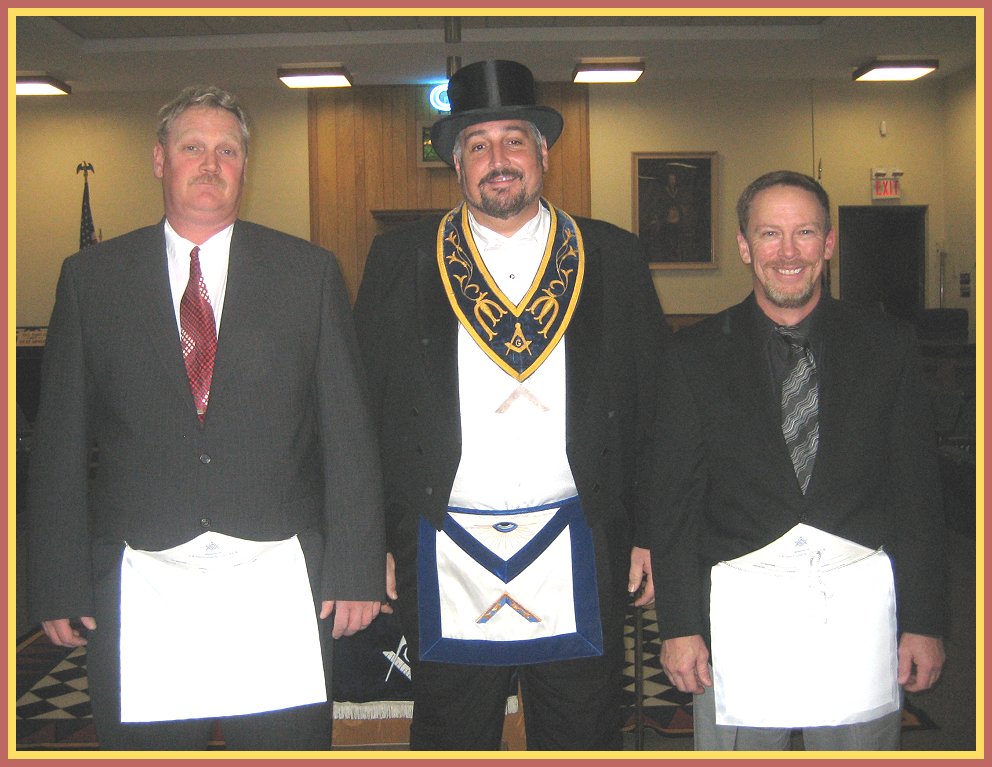 Worshipful Knight, PM, Senior Deacon
with Brothers Robert and Tex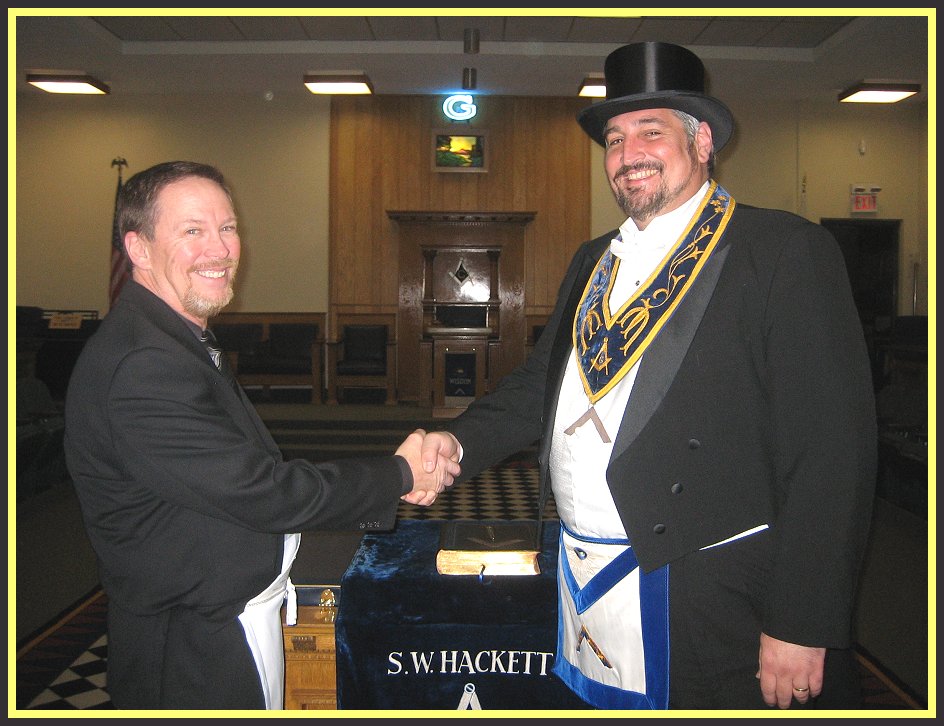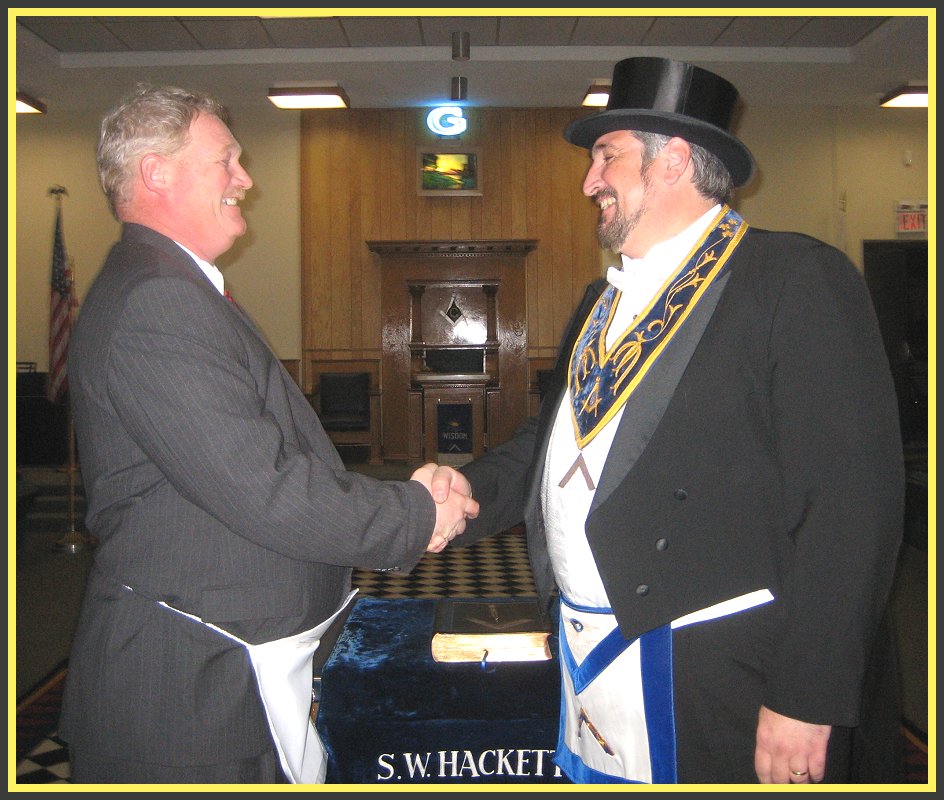 On the left, Wor. Knight congratulates Brother Perry and on the right the congratulations go to Brother Gale.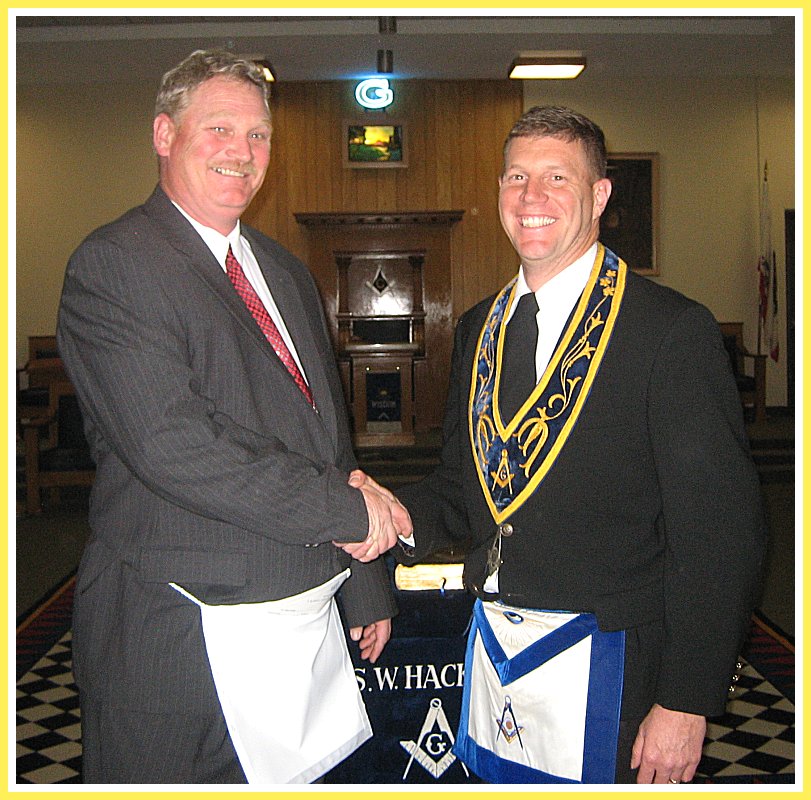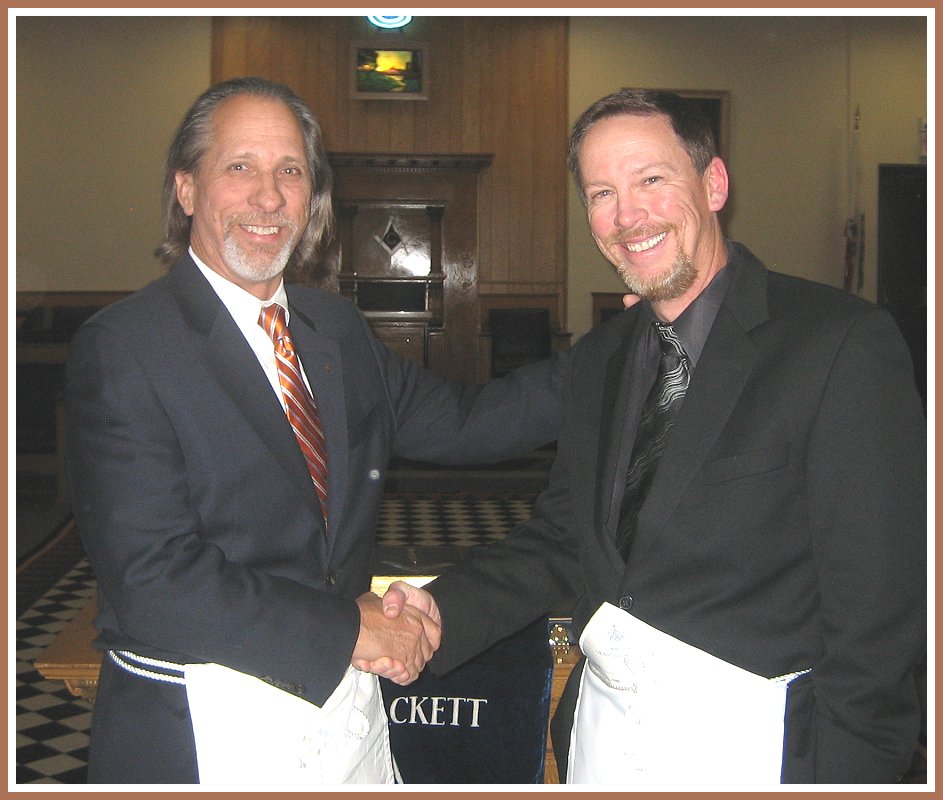 On the left: Brother Jim Williams, our Senior Deacon for 2011, congratulates his friend Brother Gale
On the right: Brother Bob Scheeler congratulates his friend, Brother Perry