Wor. Robert I. Smith, PM, was selected as the recipient by the Hiram Award committee in very short order. Recognizing his dedication to the Lodge and the craft there was no doubt that Brother Robert was very deserving of this prestigious honor.
To be awarded the Hiram Award is the highest honor that can be presented to a Mason. Brother Smith's willingness to help the Lodge and his Brothers in every way, his serving as Master of the Lodge in 2007, his work in the Scottish Rite, Shrine and the community, his devotion to his work as Tiler of the Lodge and especially his strong love of the ritual and its meaning that he instills in the officers as Officer's Coach, made him an obvious selection for this honor. So, on this night, May 15th, 2012, the celebration took place.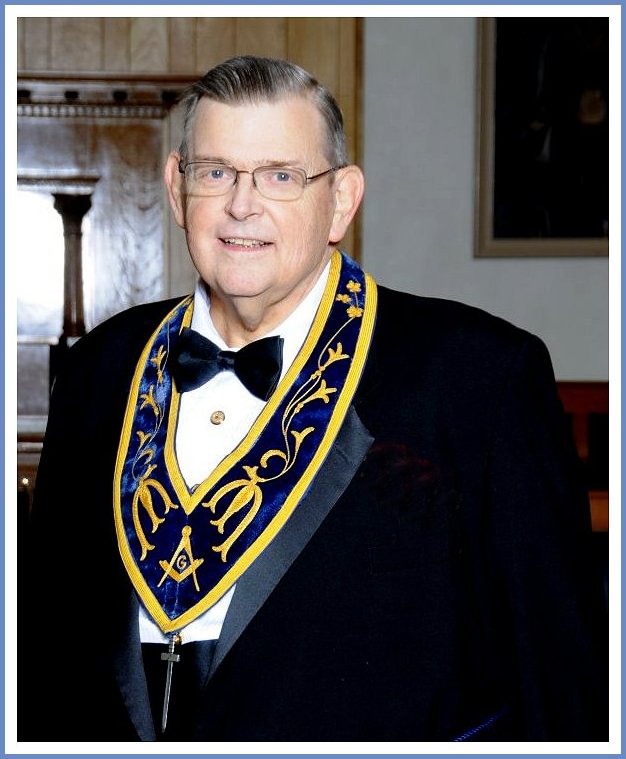 Wor. Robert I. Smith, PM, Hiram Award honoree.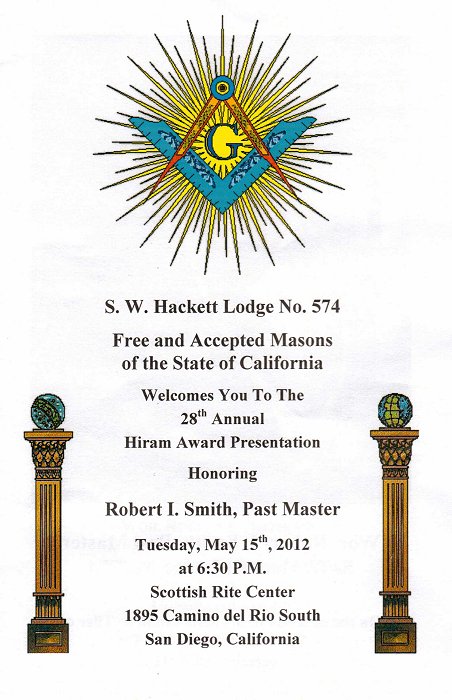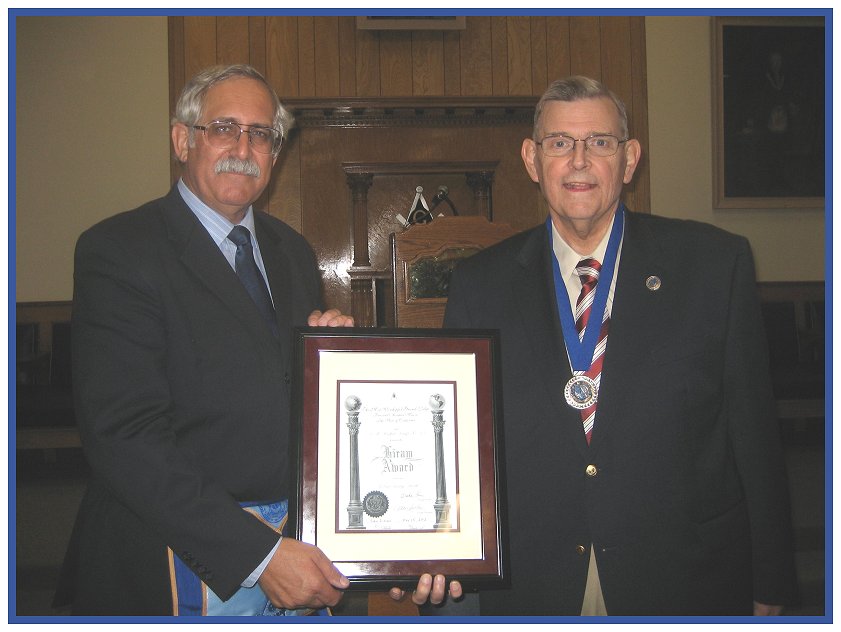 Wor. David Haslim, PM, emcee presents Wor. Smith, PM with the Hiram medallion, lapel pin and certificate. Also, not show is the congratulatory letter from the Grand Master, the Most Worshipful Frank Loui.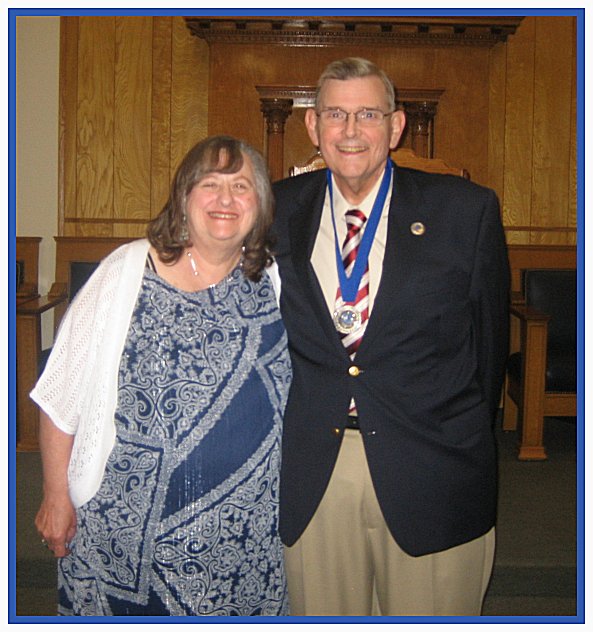 Wor. Smith with his wonderful and supportive wife.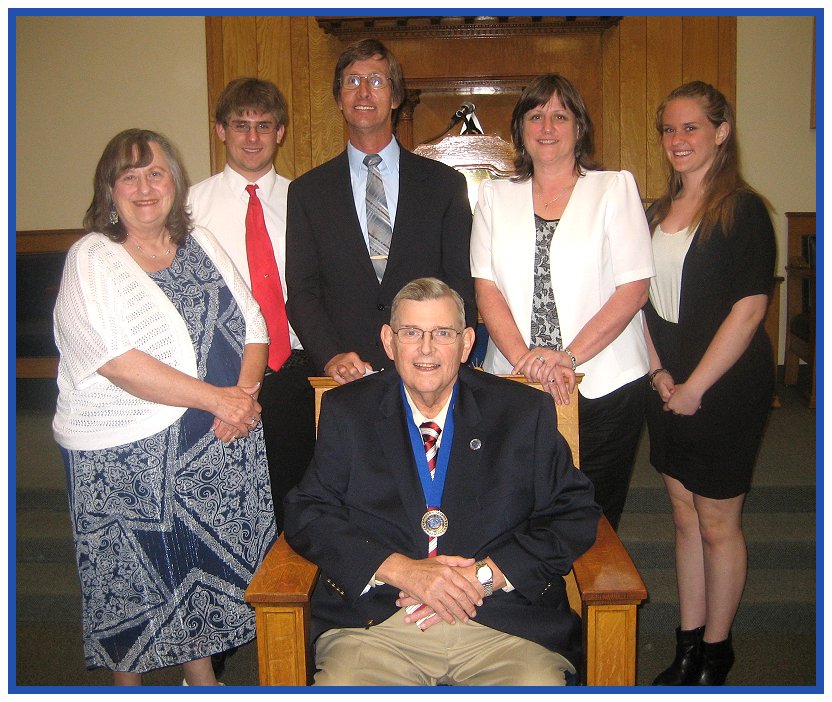 A Proud and deserving Wor. Robert Smith with his family.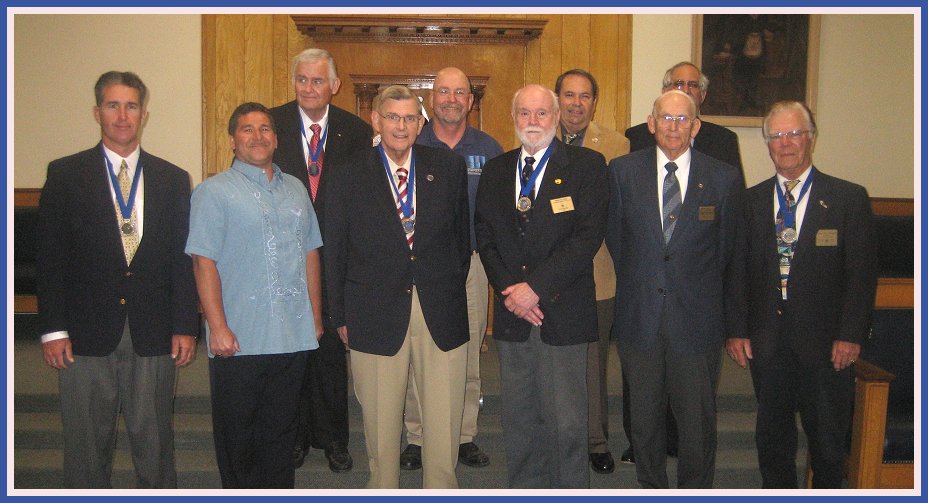 Joining us in honoring Wor. Smith are some of the past Hiram Award recipients.
Worshipfuls, Past Masters, and Hiram Award honorees, all.