Wor. John Fitch, Master, announced that Wor. Robert Salini, PM, was selected to be honored as the recipient of the Hiram Award for 2016. Because of his dedication and continual service to Samuel Warren Hackett Lodge and the craft, the Hiram Award committee selected Brother Salini as deserving of this prestigious honor. To be chosen the Hiram Award recipient is the highest honor that can be bestowed upon a Mason, aside from being elected to, and serving as, the Master of his Lodge.

Brother Salini was raised a Master Mason in February of 2010. He has been active in the Lodge even though still working and sometimes long hours. He served S.W. Hackett Lodge as an officer starting as Junior Deacon in 2010, just after his raising as a Master Mason. He made his journey through the "chairs" and served as its Master in 2015.

The date of the celebration was July 26, 2016 and many pictures of the dinner and event are below.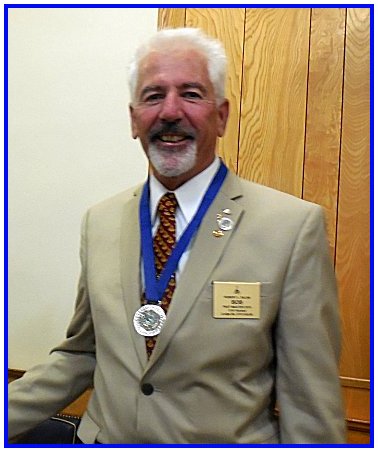 Wor. Robert Salini, PM, Hiram Award recipient for 2016.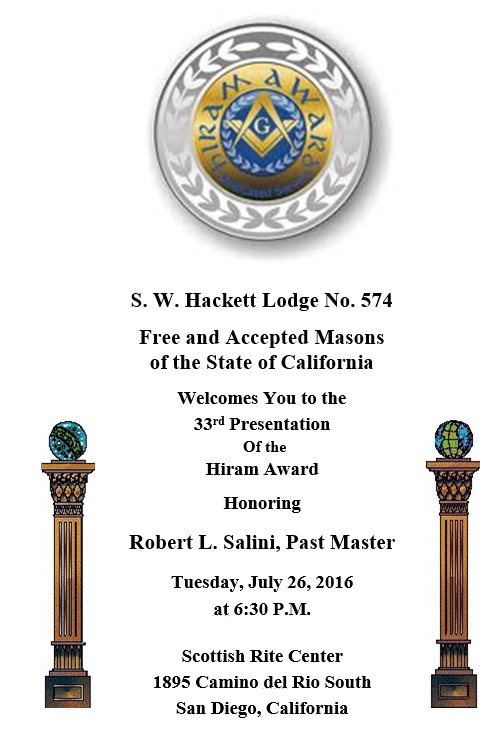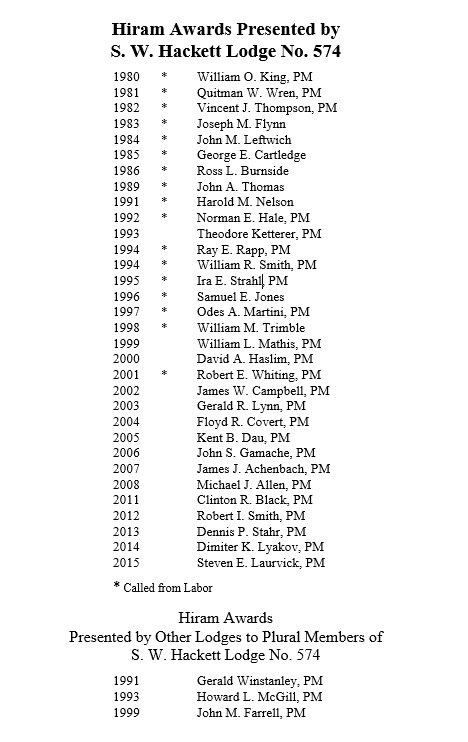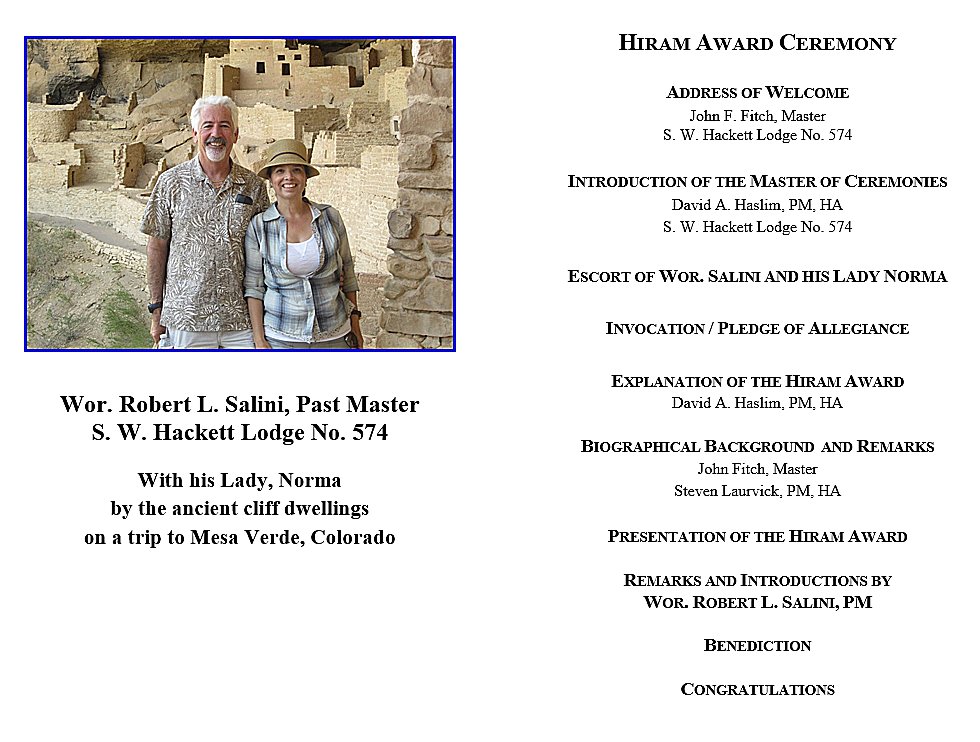 First of course, the award dinner which was fun and good food was on the menu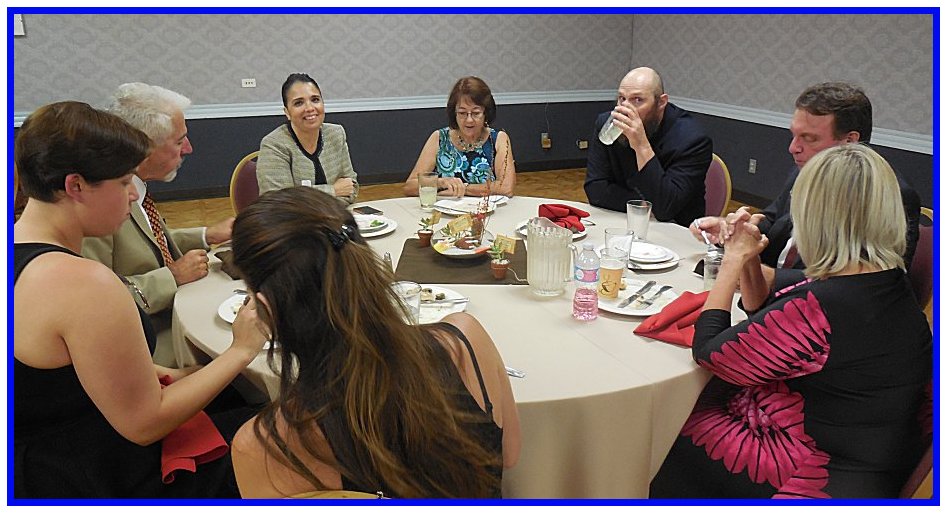 Wor. Salini's table with his lady Norma as well as his daughters and sister, the Master and his wife.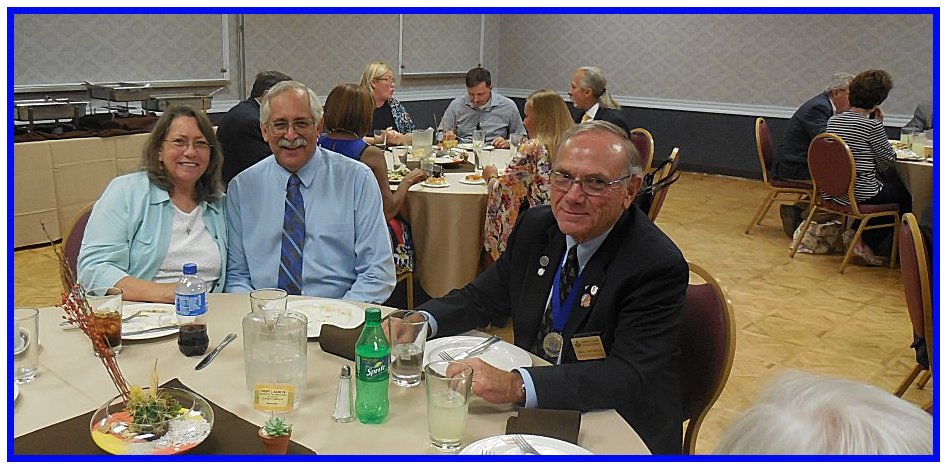 Marti Haslim, Wor. David Haslim, PM, and Wor. Bill Stokes, PM, and inspector of the 921st Masonic district.
The tables were full of Brothers, wives and friends.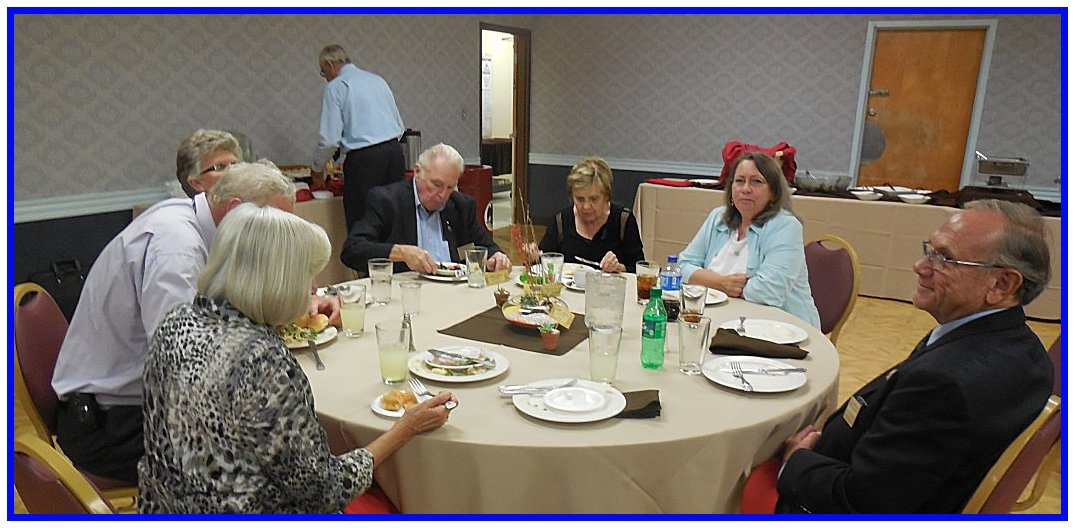 More of the great group that attended to honor Wor. Salini.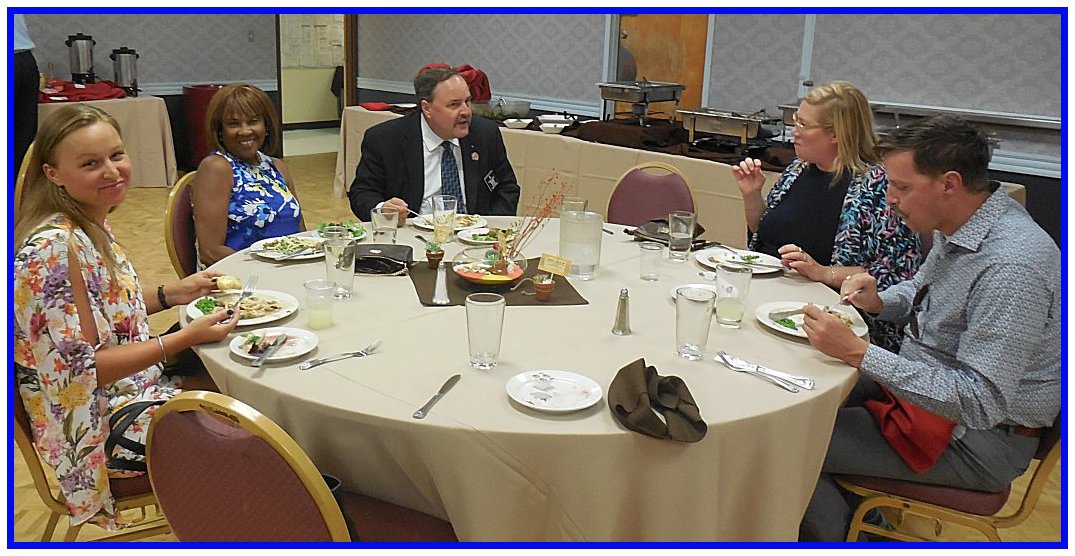 Table with the 2015 honoree, Wor. Steve Laurvick, PM, with his lady, his daughter and Bro. Ben Bridges and his wife.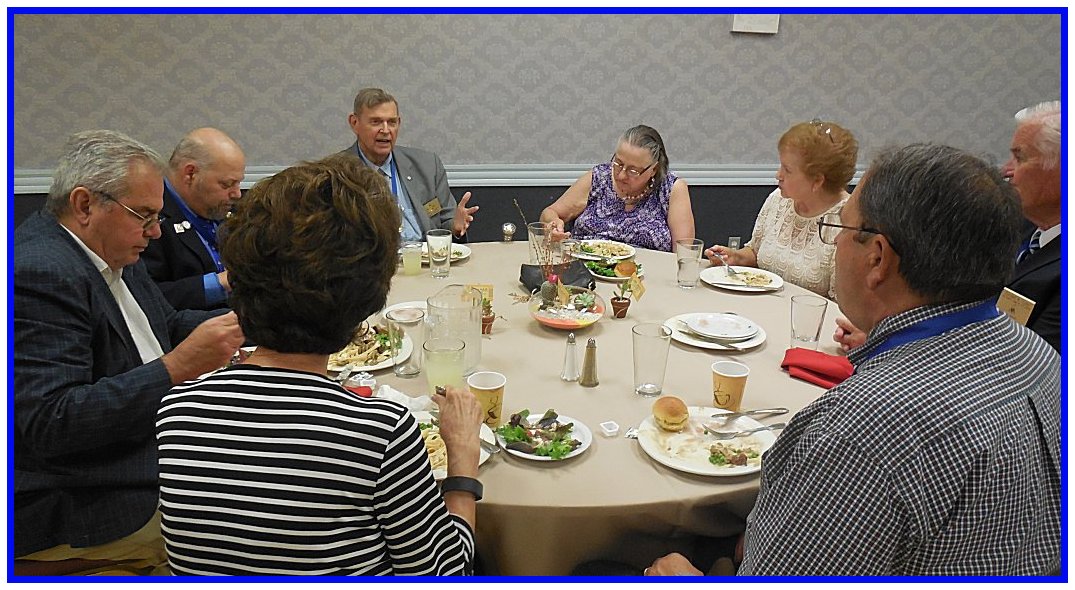 Even more past honorees with their wives.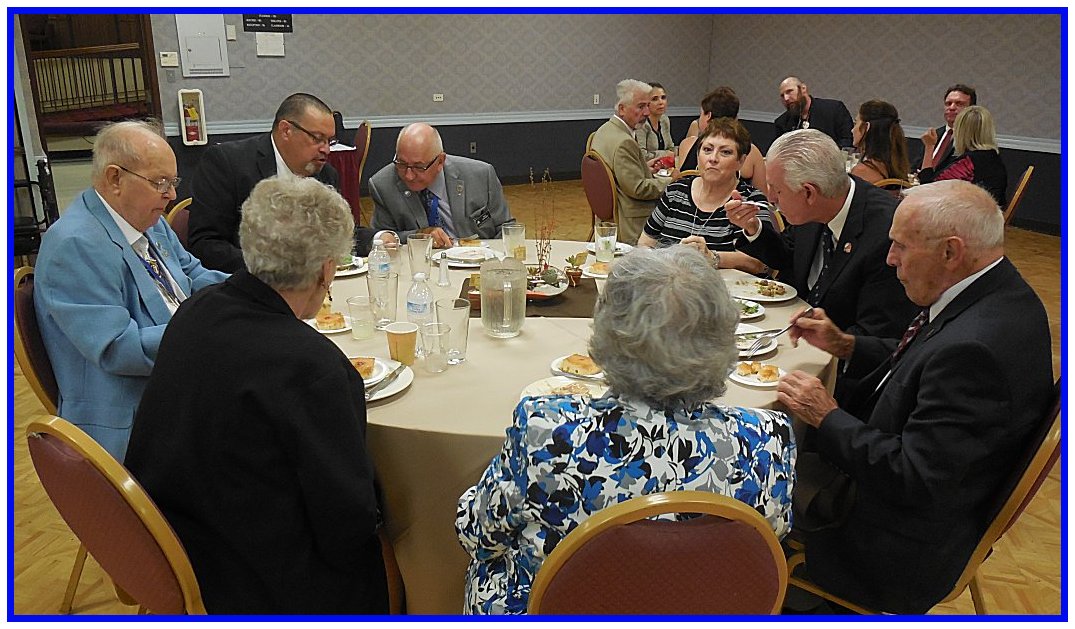 More Brothers and friends of Wor. Salini.
Now... On to the presentation and celebration...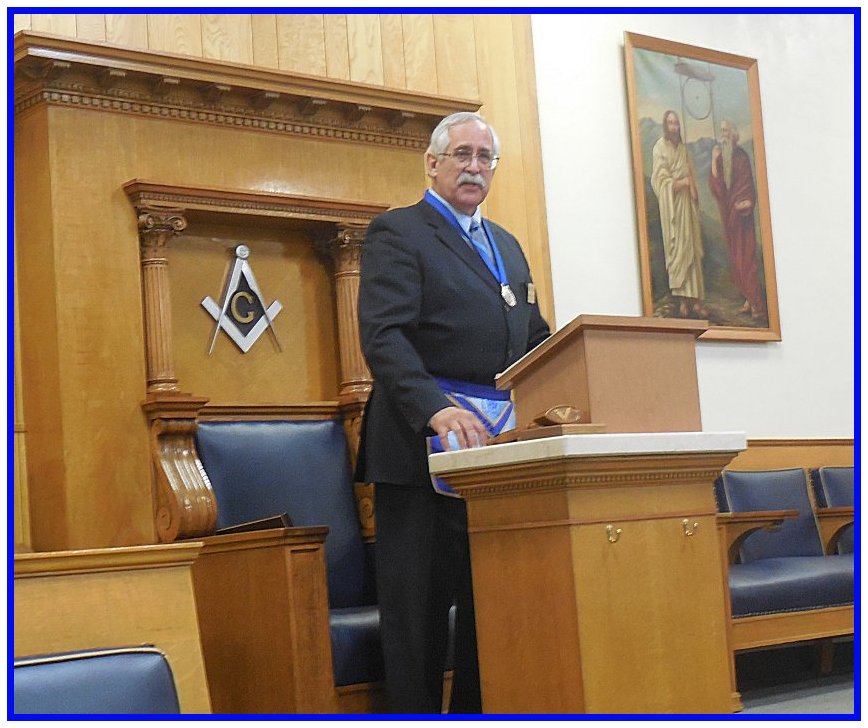 Wor. David Haslim, PM, the Emcee welcomes the guests and presents the history of the Hiram Award.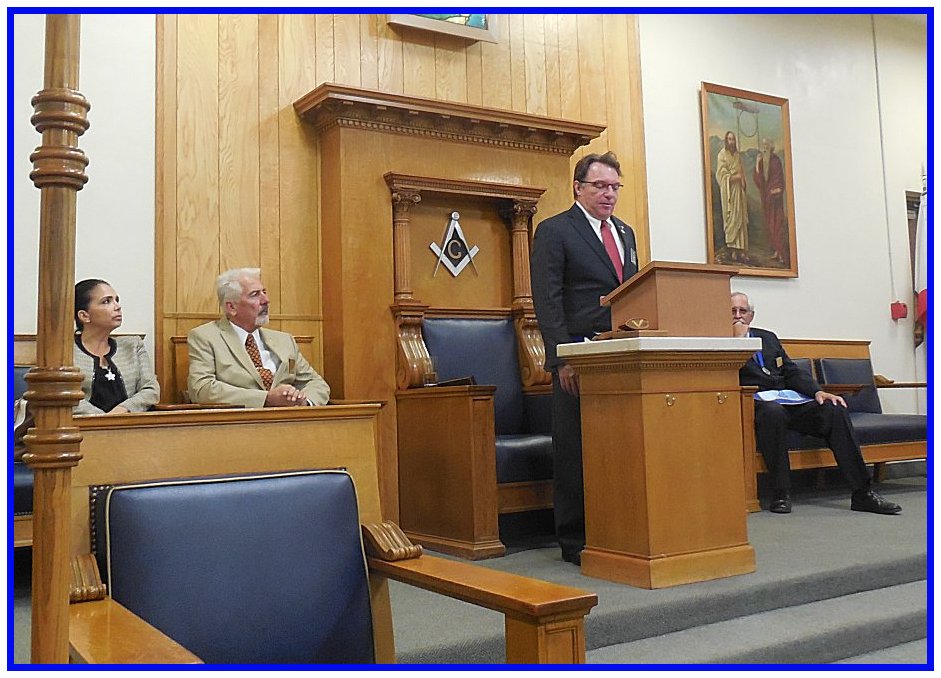 Wor. John Fitch, Master, presents the personal biography of Wor. Salini.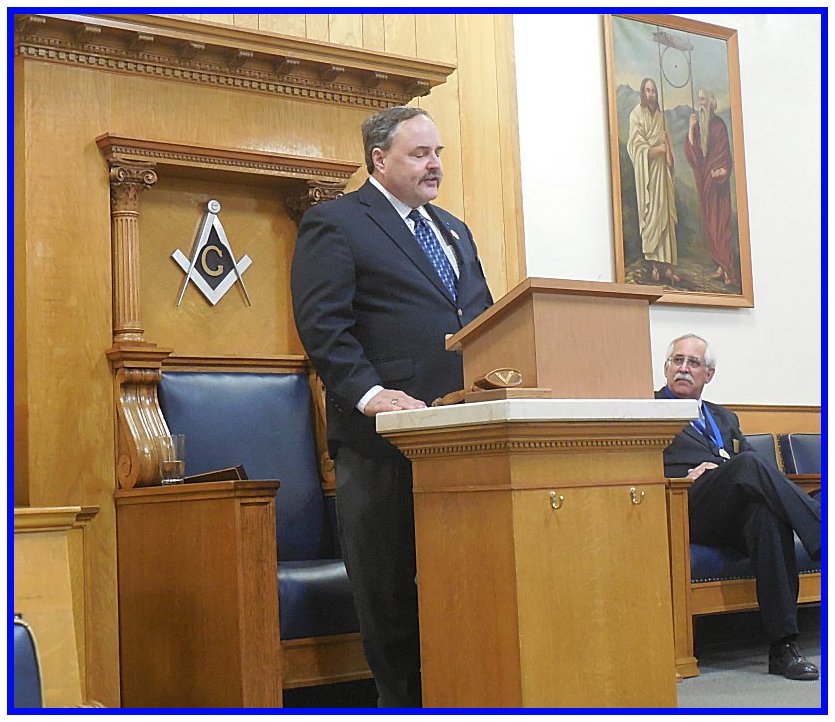 Wor. Steve Laurvick, PM, and last year's honoree presents the Masonic biography of Wor. Salini.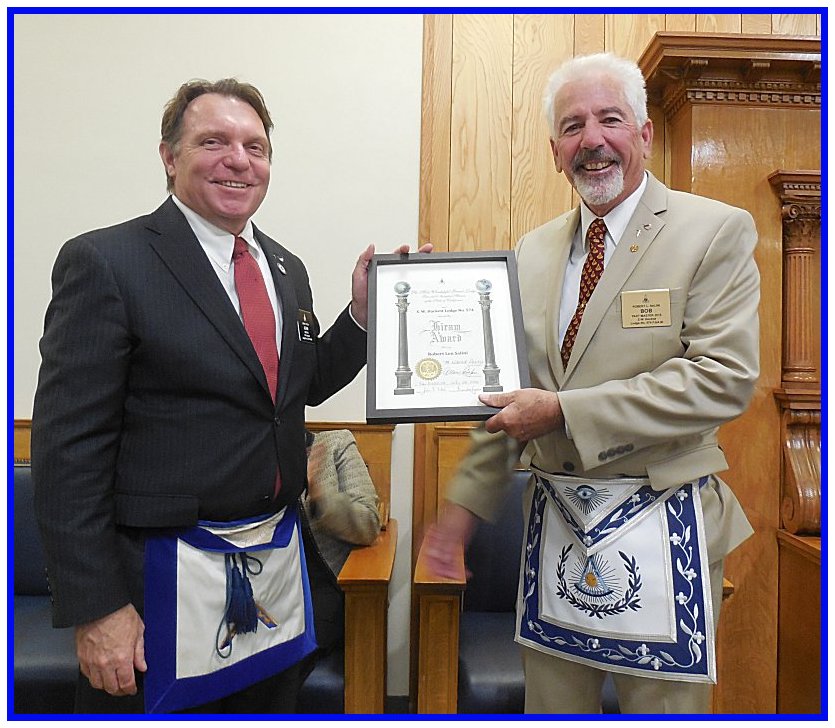 Wor. Fitch presents the Hiram certificate from the Grand Lodge.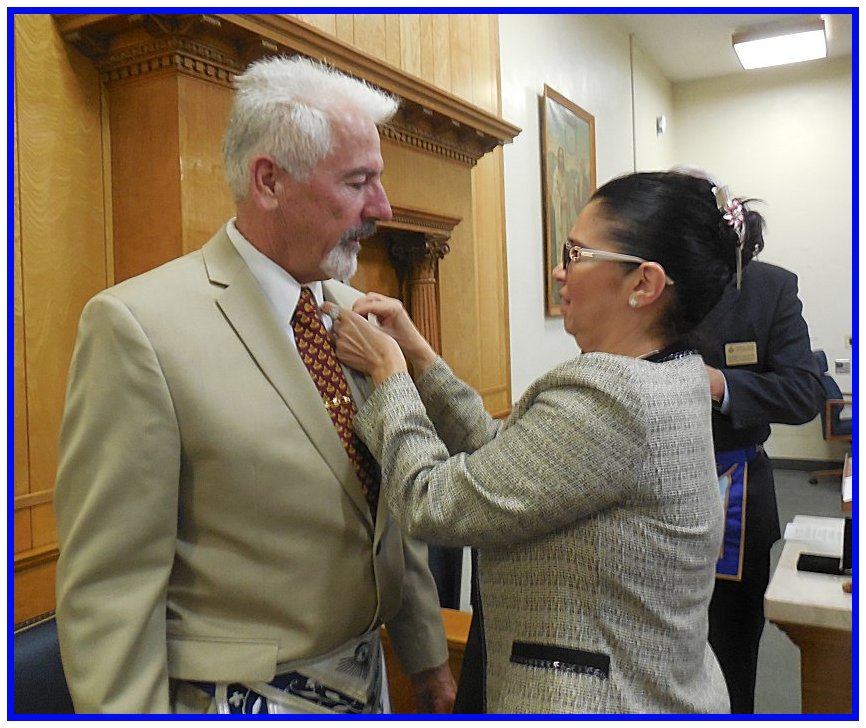 Wor. Salini's lady Norma, places the Hiram pin on his lapel.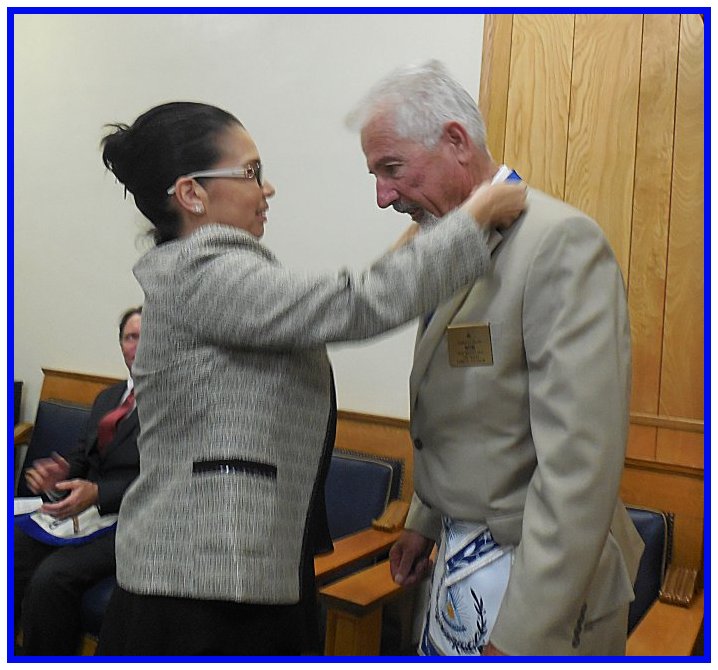 Then, she places the Hiram Medallion.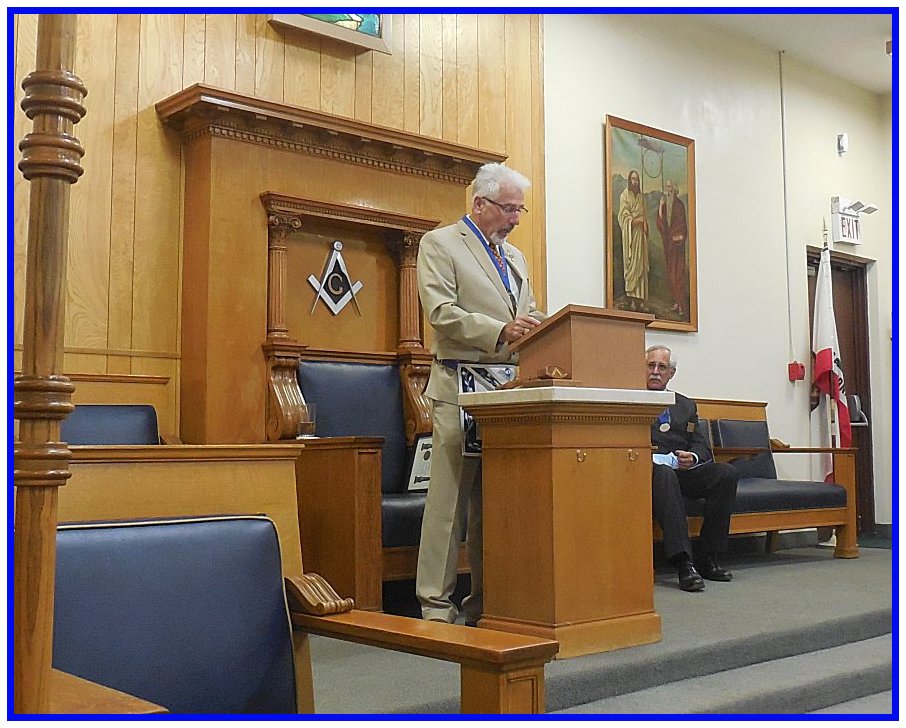 Wor. Salini thanks all who attended and the committee that selected him as the Honoree of this Prestigious Award.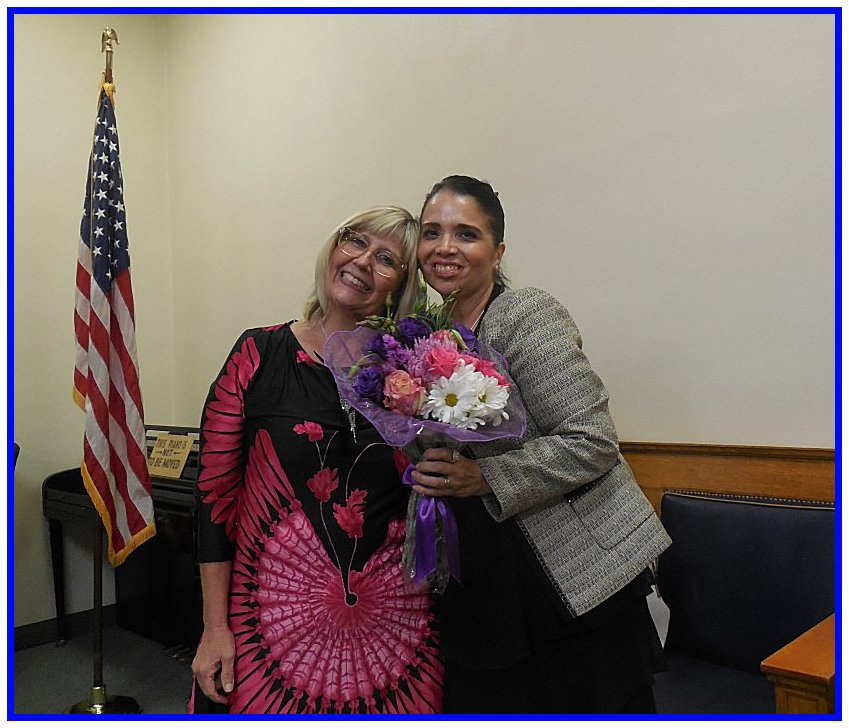 A bouquet is presented to Lady Norma by the First Lady, Cathi Fitch.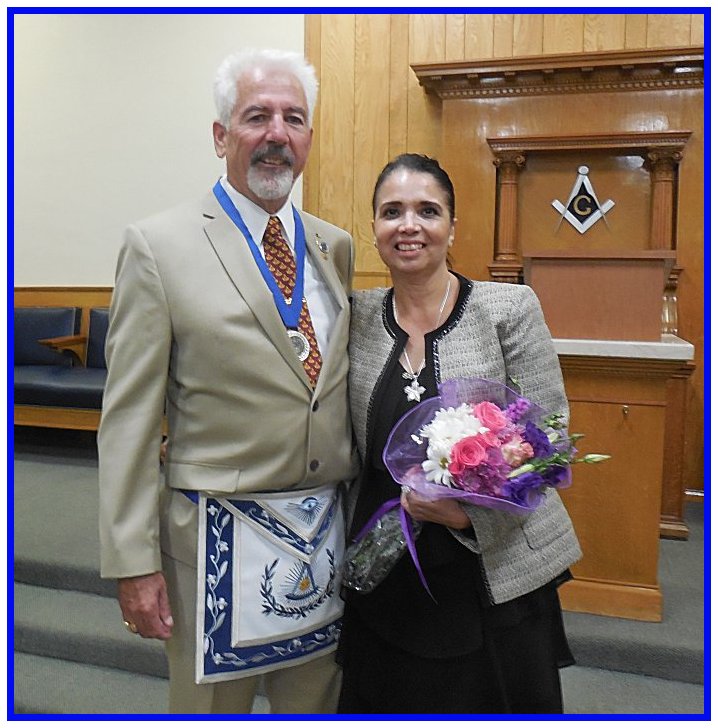 A proud and deserving Wor. Bob Salini, PM, displays the certificate as he wears the medallion and pin of a Hiram Honoree as he poses with his lovely lady.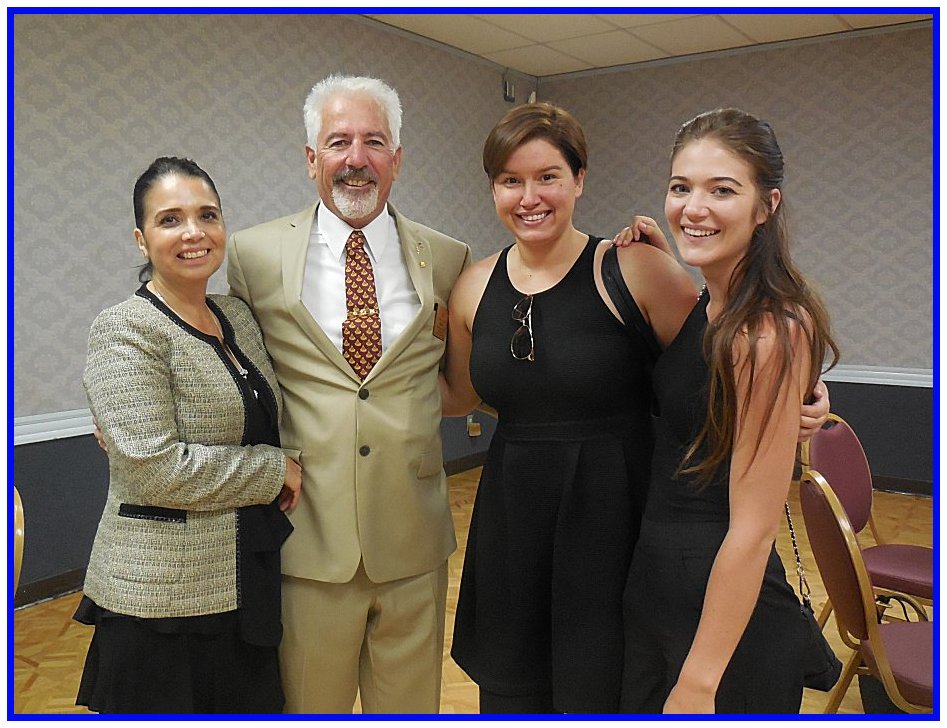 Norma and Wor. Bob pose very proudly with his pretty daughters.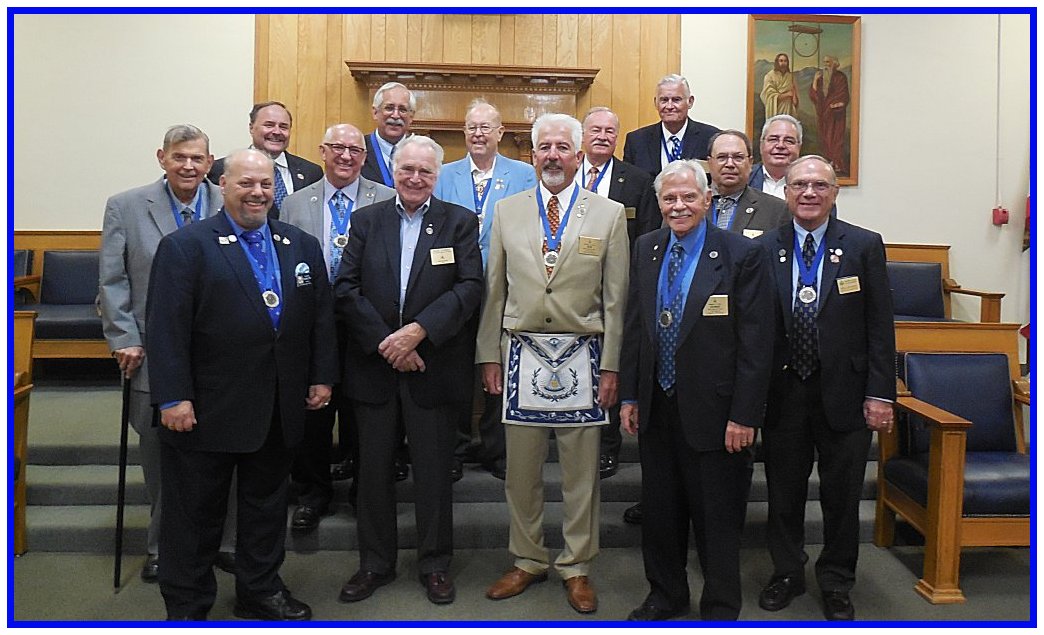 As each year, a gathering of Hiram Honorees, and Past Masters all.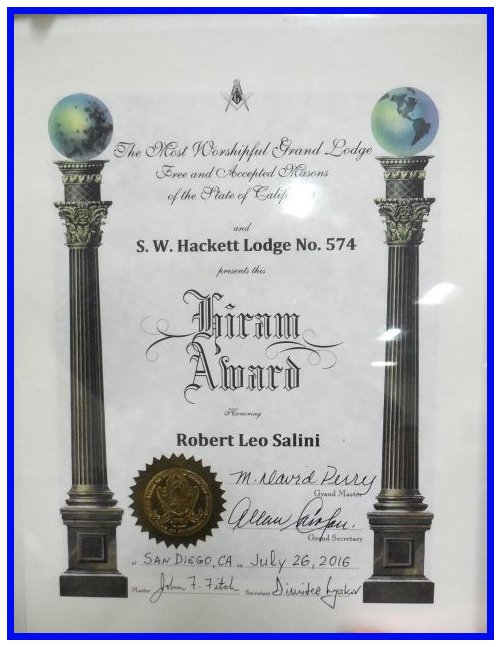 The Hiram Certificate from the Grand Lodge.